Sponsored Content
Multi-gen family holidays can be magical experiences, in the right place, at the right time; with the right people in charge of planning.
Elegant Resorts have been making the magic happen effortlessly on multi-gen holidays for almost three decades. They know exactly which luxury resorts effortlessly combine all the essential elements to keep everyone happy, and they also understand that personal space in the mix is important too.
Every resort is handpicked, and their attention to details like amazing kids clubs and great pools is just as thorough as their keen-eyed assessment of room sizes, spas and activities for all ages.
So if you're planning to make your next family holiday larger than usual, have a look at four luxury resorts Elegant Resorts highly recommend for multi-gen success.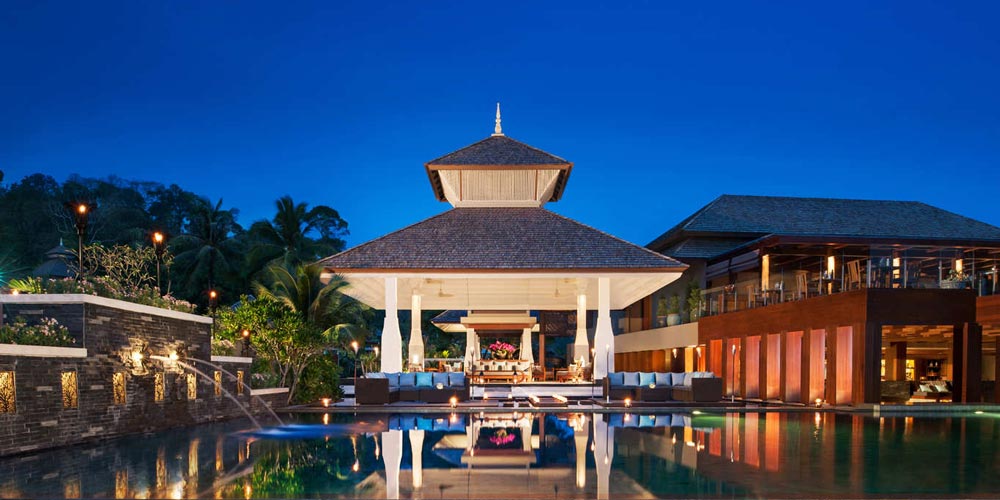 1/4
Anantara Layan Phuket Resort, Thailand
A clever blend of culture, kids activities, outdoor adventure and fabulous beaches, makes this resort a multi-gen masterstroke.
Four to 11 year olds love the big, bright children's club and its easy mix of creative and active play lets you off parenting duty for a little, with a completely clear conscience. Cookery classes, Muay Thai kickboxing lessons, and the gorgeous Anantara spa, fill up any free time nicely. And of course, lively Phuket itself is great for a grown-up escape.
Water sports and beach sports tick most boxes for teens, and a landscape scattered with romantic temples, lush countryside, and charming little villages, is local to Layan, and fun for everyone to explore.
The lowdown
Five star, beachfront, luxury resort on the west coast of Phuket.
Range of family rooms and suites, and one or two bedroom villas, with pools.
Chang Club for kids from ages four to 11 years.
Private beach; water sports; Muay Thai kickboxing; Tai Chi; yoga; Pilates.
Anantara Spa specialises in holistic and traditional Thai treatments.
Lush, local countryside for walking, cycling and exploring.
Six restaurants, including Zuma pop-up restaurant, and pool barbecues.
40 minutes' drive from Phuket town, and championship golf courses.
25 minutes from Phuket Airport.
Seven nights in a Deluxe Layan Suite at Anantara Layan Phuket, from £4210 per family of three.
Learn more about multi-gen holidays at Anantara Layan Phuket with Elegant Resorts.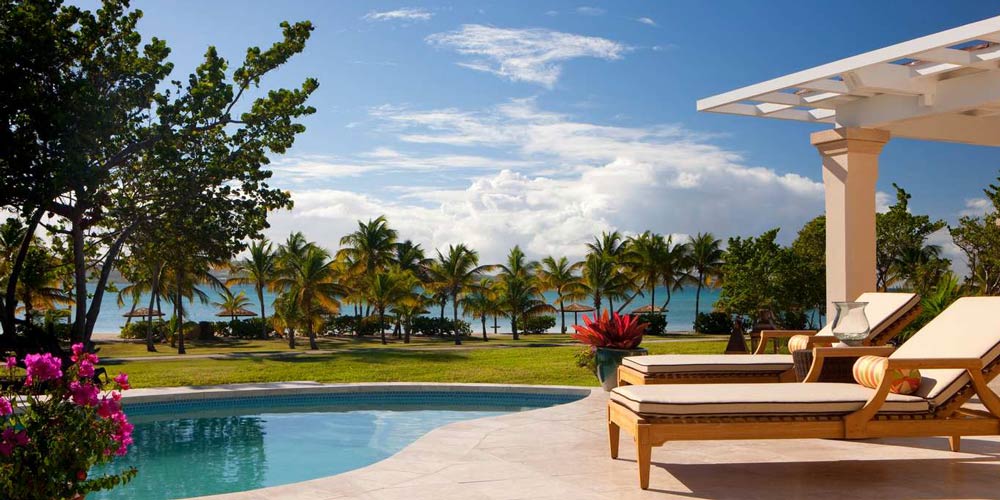 2/4
Jumby Bay Island, Antigua
Antigua is the little Leeward island with direct flights from the UK and an irresistible, easy-going atmosphere. It's also fabulous for sailing, has a total of 365 beautiful beaches and wonderful water sports; plus the capital is one of the loveliest, small, colonial cities in the Caribbean.
Continuing the 'something for everyone' theme, Jumby Bay Island is the perfect resort for a multi-gen holiday. From The Hawksbill Turtle programme to outdoor adventuring for kids at Jumby Explorers, nature lovers of all ages are in heaven here. History buffs have English Harbour and Nelson's Dockyard, to keep them happy, and days out in St. John's mix heritage with shopping beautifully.
Quiet island roads are made for family cycling. There's calm croquet for lazy afternoons, and tennis to encourage healthy competition. Beachy days doing nothing are a delight here too, although everything from SUP to sea kayaking might be of more interest to energetic teens.
The lowdown
Private island resort, just off north east coast of Antigua.
Choice of family rooms and suites, villas and large estate homes.
Jumby Explorers activity programme and events for kids of four and over.
Over four miles of white sand beaches trim right round Jumby Bay Island.
Guided island tours; Antigua tours; family cruises; island hopping adventures; private sailing.
Antigua's only 18 hole championship golf course; tennis courts; croquet lawn; water sports.
The Hawksbill Turtle programme, and children's nature activities.
Four restaurants and bars, plus the island has its own organic farm.
Jumby Bay Island is six minutes' sail from Antigua by private launch.
Seven nights in a Rondavel One Bedroom Suite at Jumby Bay Island, from £13,270 per family.
Learn more about multi-gen holidays at Jumby Bay Island with Elegant Resorts.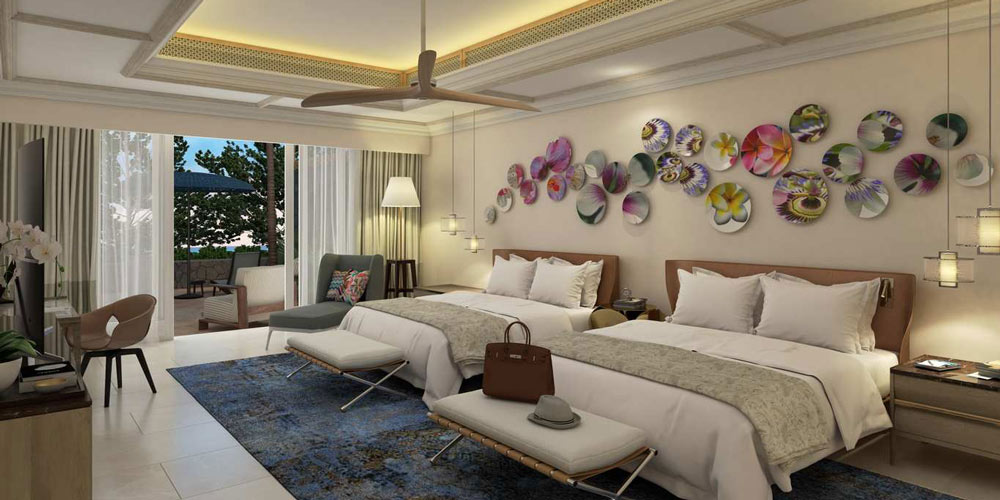 3/4
One & Only Le Saint Géran, Mauritius
Sitting at the tip of the Poste de Flacq Peninsula on Mauritius' sheltered east coast, One & Only Le Saint Géran is an idyllically peaceful resort, with a spirit of adventure families adore.
Mix lazy days on the sand and soulful local cycling with wildly competitive beach games, rounds of golf on the 9-hole course, family tennis tournaments or the full on challenge of Bowfighter Archery Combat. When kids need a break from big-people fun, KidsOnly and One Tribe are havens of activity and creative play for four to 11 year olds and teens.
Club One is designed to inspire and delight all ages with classes, cultural experiences, events, and entertainment. There are water sports a plenty on the gorgeous resort lagoon. And if you want to see more of Mauritius, grab a bike and go local; sail round the coast for the day or take a tour of the fabulous sights, there's an astonishing amount to see on this miraculous Indian Ocean island.
The lowdown
Five star luxury resort on the sheltered Belle Mare coast of Mauritius.
Choice of family rooms and suites with ocean, beach or lagoon views.
KidsOnly children's club for ages four to 11.
One Tribe teen activity club for over 12s.
One Club designed for families to play, learn and relax together.
9-hole golf course; tennis courts; padel courts; beach volleyball; Bowfighter Archery Combat; mountain bike hire.
Private, Indian Ocean lagoon beach; three pools; wind sports; power sports; diving; snorkelling; sailing.
Five restaurants and bars, including L'Artisan café.
Under an hour's drive from lively Grand Baie, and the island capital, Port Louis.
Seven nights in a Lagoon Room at One & Only Le Saint Géran, from £5,360 per family.
Learn more about multi-gen holidays at One & Only Le Saint Géran with Elegant Resorts.
4/4
Saint Peter's Bay Luxury Resort & Residences, Barbados
Brilliantly beachy, sunny and colourful Barbados is a natural for multi-gen family holidays. It's marvellous for exploring, from quaint chattel houses to grand plantations, carnival traditions to pirate legends. Warm waters all year round make a perfect playground for kids, and competitive adults too. There are turtles to swim with, wildlife to spy on, and that's all before you head under the sea for world-class diving or young submariner adventures.
St. Peter's Bay captures the essence of fabulous Barbados beautifully. There is masses of outrageously cool space for teens and fresh daily activity programmes, and fun clubs for under 12s. The Sea Turtle Education Programme is excellent, and an excuse – if you need one – for snorkelling in the crystal-clear Caribbean.
Lagoon style swimming pools, charming sun-terraces and an award-winning spa, all conspire to keep grown-ups endlessly entertained too. And of course, the food's wonderful: another great Bajan tradition St. Peter's Bay is more than happy to uphold.
The lowdown
Exceptional luxury resort on Barbados' stunning Platinum Coast.
One, two and three bedroom family villas, five bedroom penthouse apartments.
Bucaneer Hideout, an enormous kids playpark for under 12s.
The Pirates Den indoor children's club for four to 12 year olds.
Sea Turtle Education Programme, and Fitness Fun activities for six and over.
Lagoon-style swimming pools; private beach; water sports; turtle tours.
Three restaurants and bars; private villa dining; concierge service.
The Sandbox Tree Spa and wellness retreat.
Saint Peter's Bay is half-an-hour from Bridgetown, and a few minutes south of historic, and colourful Speightstown.
Seven nights in a one bedroom beachfront villa at Saint Peter's Bay, from £7995 per family.
Learn more about multi-gen holidays at Saint Peter's Bay with Elegant Resorts.
What makes everyone happy in your family? Call Elegant Resorts on 01224 897 396, speak to one of their expert travel consultants, describe your perfect multi-gen holiday, and let them find it for you.