Top 10 European road trips, and 10% off Avis family car hire
Sponsored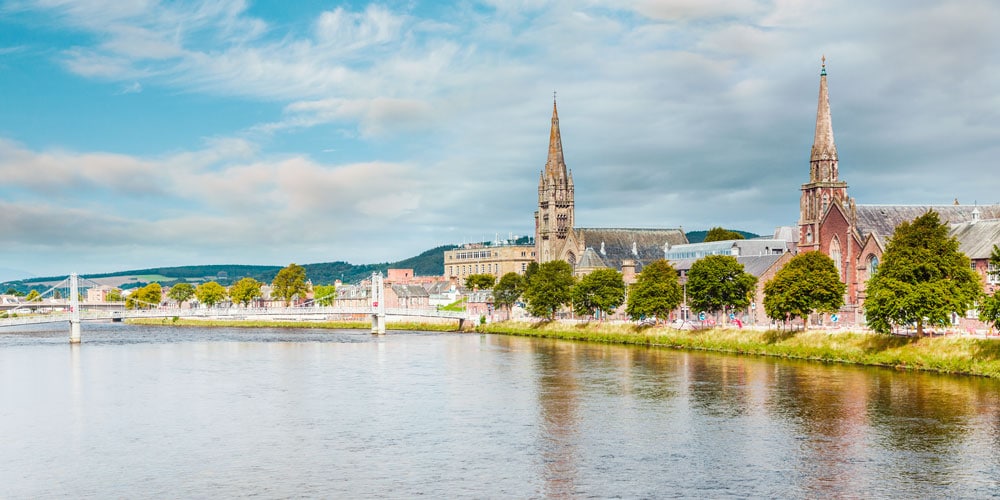 7/10

  Kid-friendly road trips from Inverness

Compact and easy to get around, Scotland could have been invented for family road-trips.  Fly into Inverness and head for the Highlands or take adventurous kids touring in Cairngorms National Park: the largest in the UK, home to herds of reindeer, ski-resorts, fabulous forests, glens and RZSS Highland Wildlife Park.
Fun family road-trip tips
Inverness –clamber around Urquhart Castle, take a whale watching cruise on the Moray Firth, explore Culloden, and go monster hunting on legendary Loch Ness.
16 kilometres west of Inverness Airport
Cairngorms National Park – one of Europe's great wilderness landscapes, dotted with pretty towns and villages, heaps of outdoor activities, along with the fun of Glenlivet Dark Sky Discovery Centre, the Highland Wildlife Park, year round 'winter' sports at Aviemore, and a good chance of Northern Lights.
131 kilometres south east of Inverness Airport
Eilean Donan Castle – the world famous keep on the shores of Loch Duich is almost as spectacular as the road-trip to get there.
133 kilometres west of Inverness Airport
Isle of Skye – between driving round the beautiful Kyles of Lochalsh, crossing the dramatic Skye Road Bridge, and the fun of Scotland's most dramatic island into the bargain, Skye is a family holiday all by itself.
217 kilometres west of Inverness Airport
Direct daily flights from London to Inverness take one hour and 30 minutes.
Book a car for Inverness with Avis Preferred and Family Traveller and save 10%