Top 10 European road trips, and 10% off Avis family car hire
Sponsored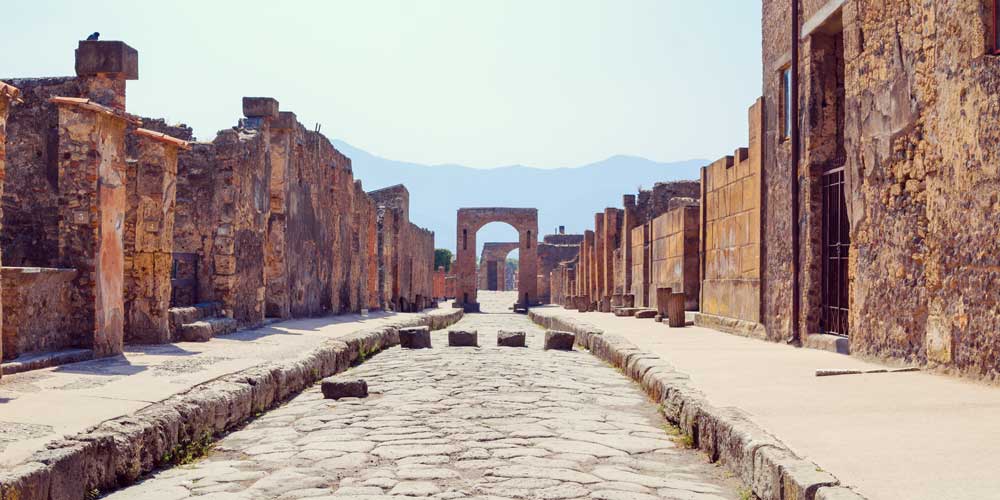 4/10 

Kid-friendly road trips from Naples

Rome might disagree, but when it comes to pizza nowhere comes near Naples. If a woodfired oven isn't hot enough, it's also the city for Vesuvius, and a great base for road tripping the Amalfi Coast, sailing to Capri, and popping into Pompeii.
Fun family road-trip tips from Naples
Naples – the seaside city dominated by Mount Vesuvius is just as intriguing underground. Take a below-the-streets tour with kids, grab a slice or two of Italy's finest snack, and give the urban beaches an afternoon, if you have time.
8 kilometres south west of Naples Airport
Herculaneum – before you head to Pompeii, visit the ruins at Herculaneum for a glimpse of daily life prior to the devastating eruption of Vesuvius in 79AD.
15 kilometres south of Naples Airport
Pompeii – despite being frozen in time almost 2000 years ago this astonishing petrified city is still revealing new discoveries even today.
30 kilometres south east of Naples Airport
Sorrento – drive along the lovely Amalfi Coast to Sorrento and sail for Capri. Leave time to explore the charming Old Town, have lunch on the waterfront, and take a cruise to gaze at the incredible Blue Grotto.
52 kilometres from Naples Airport
Direct UK flights to Naples take two hours and 40 minutes year round.
Book a car for Naples with Avis Preferred and Family Traveller and save 10%