Sponsored Content
Can you have a tailor-made family holiday anywhere in the world and still be responsible travellers? You certainly can if you put your dreams in the safe and ethical hands of the Better Places Travel team.
Not only do they create personalised trips to some of the most astonishing places on earth, they work directly with local communities, strive for low to no-impact travel, and are even aiming to go entirely plastic-free on all holidays by 2020.
Plus, Better Places Travel are one of the few responsible travel companies with hands-on local experts dedicated to each and every one of their destinations. So you have the fun of designing your adventure and all the know-how to make it happen – just the way you want.
Not sure what you want? Take a look at our pick of top places worldwide that are family-friendly, kid-friendly and fabulous for holidays, right now.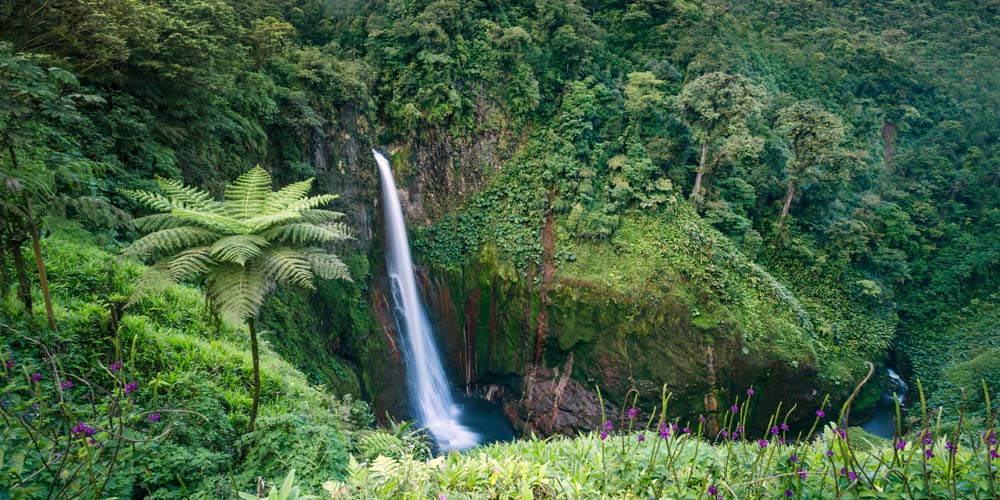 8.

  Costa Rica

Mention sloths and most kids are hooked on Costa Rica instantly. They might not be too interested in the fact that over 27% of the country is protected natural habitat and it's one of the earth's most bio-diverse environments. But since all that leads directly to up-close encounters with awesome wildlife, incredible beaches, and immense, adventurous national parks: an intense eco-education happens by default in Costa Rica.

Family holiday ideas for Costa Rica
Visit Arenal to see the legendary volcano and laze in thermal springs.
Hike Paos and gaze on the crater lake at the top of the enormous, active volcano.
Head to Rincon de la Vieja for horseback tours, river tubing, jungle sliding and ziplining.
Get up close to Costa Rica's wildlife in Caño Negra Nature Reserve.
See nesting Olive Ridley Turtles on the Nicoya Peninsula.
Go surfing, sailing, kayaking and swimming at Samara Beach on the Pacific coast.
Get to know the locals and discover why Costa Rica is officially one of the '10 happiest countries on earth'.
Meet Costa Rica expert, Liesbet, and see what she recommends for an 11-day family holiday in Costa Rica with Better Places Travel.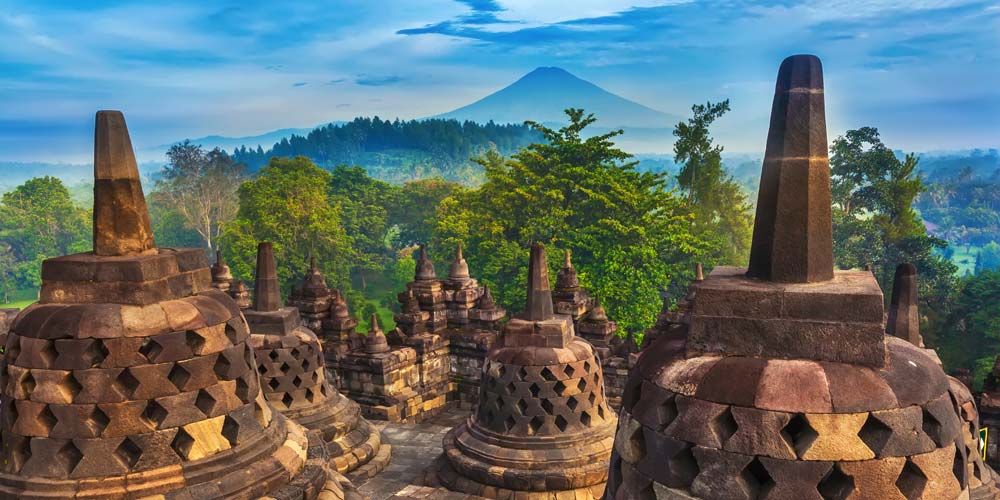 7.

 Indonesia

If ever a country could be described as an epic adventure, it's Indonesia. The world's largest archipelago is the land of historic cities and ancient monuments; one astonishing natural phenomena after another; some of the earth's rarest and most exotic wildlife, and that's before you even get to the beautiful beaches of Bali. No surprise to find the sheer scope of experiences makes it a great fit for Better Places Travel family holidays.

Family holiday ideas for Indonesia
Tour the heritage-stuffed, lively, yet nicely kid-friendly city of Yogyakarta on Java.
Take an early morning cycle round the legendary Borobudur Temple.
Experience one of Asia's great scenic rail journeys from Yogyakarta to Malang.
Jungle trek to stare into the crater of Bromo Volcano.
Discover the non-touristy north coast of Bali, and stay by the sea at Pemuteran.
See the north's crater lakes, explore the World Heritage rice terraces at Jatiluwih.
Find Bali's spiritual heartland in Ubud, and island hop to Nusa Lembongan for quite probably the best family beach break, ever.
Meet Indonesia expert, Emile, and see what he recommends on a 17-day family tour of Indonesia with Better Places Travel.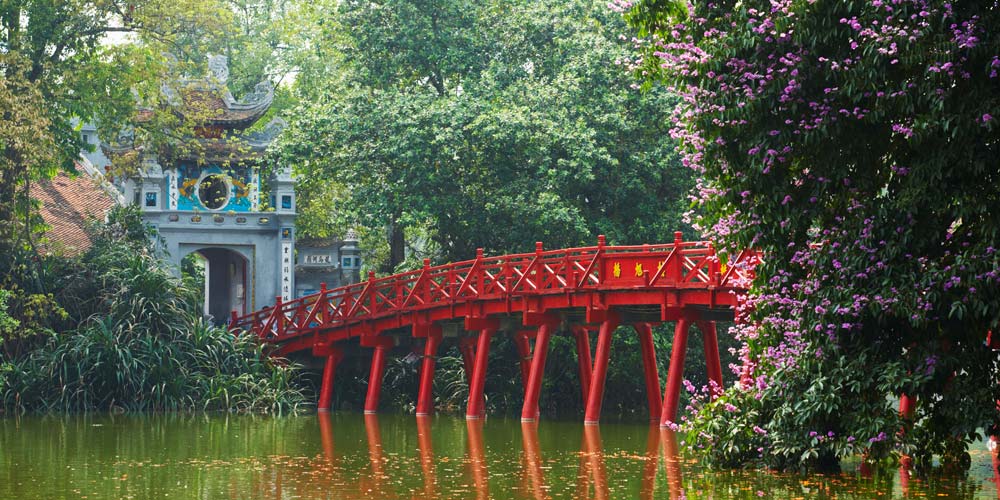 6.

 Vietnam

Vietnam is great to visit with kids but, unless you know a few locals, it's not always easy to go beyond major cities and beach resorts: not that they aren't fantastic experiences in their own right. Better Places Travel like to intermingle the big and thrilling with more personal experiences of Vietnam, and involve families in the country's fascinating culture, as well as building in plenty of beachy fun.

Family holiday ideas for Vietnam
Get to know the exotic and thrilling northern city of Hanoi.
Visit Ha Long Bay and spend the night on a junk in neighbouring Bai Tu Long Bay.
Take a cycle-taxi tour of Hue, the ancient capital of Vietnam on the Perfume River.
Explore Vietnam's colonial history in the great coastal city of Hoi An.
Eat fabulous street food, visit markets, explore museums and soak up the atmosphere of the south in Ho Chi Minh City.
Take a riverboat cruise on the Mekong Delta; row traditional sampan on the Ông Bông Canal; sail round the Cai Rang floating market.
Head to the resort of Mũi Né for beautiful beaches and heaps of southern sun.
Meet Vietnam expert, Thuy, and see what she recommends on a 14-day Vietnam with kids tour from Better Places Travel.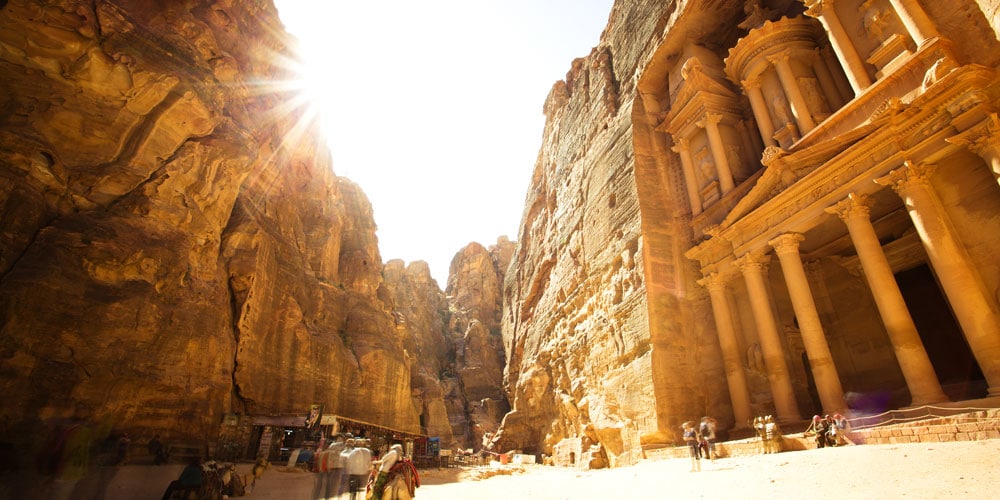 5.

 Jordan

Incredibly, Jordan is only five hours from the UK and there are direct flights to Amman, all year round. Just one of many reasons it should be a must-do on the family holiday list. Although easy travel could well take second place to ancient Petra, the Wadi Rum desert, gorgeous Red Sea resorts and the chance to discover if the Dead Sea is as phenomenal as its reputation (it is).

Family holiday ideas for Jordan
Travel the historic Silk Road and gaze on Moses's 'Promised Lands' from the top of Mount Nebo.
Ramble round the Crusaders' castle at Kerak.
Spend time at magnificent Petra, one of the New Seven Wonders of the World, a UNESCO World Heritage Site, and all round awesome (and amazingly good fun) experience for kids.
Stay overnight in a Bedouin encampment on the Wadi Rum desert.
Head to charming beach resorts like Aqaba on the Red Sea.
Try swimming, windsurfing, diving, snorkelling or swimming on the Gulf of Aqaba.
Delve into the deepest point on earth and get muddy and floaty in the supernaturally salty Dead Sea.
Meet Jordan expert, Elena, and see what she recommends on an eight-day Jordan tour with kids from Better Places Travel.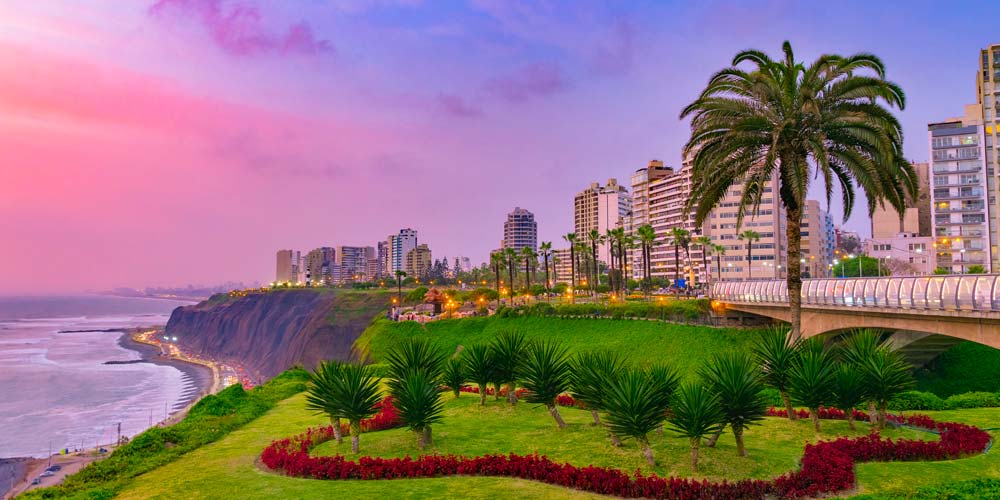 4.

 Peru

Peru might be most famous of all for Machu Picchu, but it's also the land of llamas and alpacas, mighty canyons, condor, Lake Titicaca and the colourful colonial city of Lima. It's a natural eccentric which is very appealing to kids, although you need sensational organisational skills to pack everything into one holiday. Fortunately, those are a given with Better Places Travel and Peru is one of their all-time favourite places for family trips.

Family holiday ideas for Peru
Take a tour of historic Lima, visit the Miraflores district, eat at a classic cantina.
Visit traditional fishing villages, sail to see the wildlife on the Ballestas Islands.
Stay in the 'White City' of Arequipa and go see Museo Santuarios Andinos where the 500 year old Inca mummy, Juanita, is displayed.
Travel to the Colca Canyon, 70km long and the deepest in the world.
Watch condor in flight from Cruz del Condo and have lunch by Lake Titicaca.
See the famous city of Cuzco at the start of the Inca Trail to Machu Picchu.
Travel the jungles, plains and farms along the Coffee Route.
Hike part of the Inca Trail to Machu Picchu and journey through the Sacred Valley by train.
Meet Peru expert, Saby, and see what she recommends on a 19-day Peru family adventure with Better Places Travel.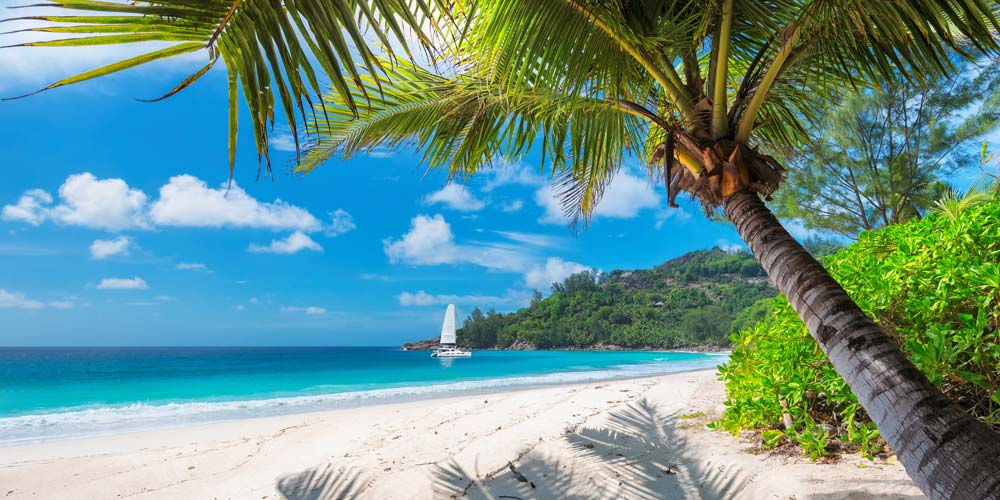 3.

 Jamaica

Beaches play a big part in any Caribbean holiday, although no self-respecting teen visits Jamaica without paying tribute to Bob Marley, riding down the Dunn's River rapids or tucking into authentic jerk chicken. And kids of all ages love jungle treks, wetland safaris and cheering on cliff divers at Negril. Naturally Better Places Travel also make sure you have plenty of time for fabulous Jamaican beaches.

Family holiday ideas for Jamaica
Don't miss Ocho Rio; Dunn's River Falls; Fern Gully and a look at authentic Rastafarian culture at Jamaica Rasta Yard.
Go surfing at Frenchman's Cove, check out the north coast's Sun Valley Plantation.
Try rafting on the Rio Grande and lazy day swimming in the famous Blue Lagoon.
Explore Holywell National Park, now a UNESCO World Heritage Site.
Visit Craighton Coffee Estate to see the Great House and tour the 200 year old plantation.
Head to the south coast, safari the Black River wetlands and swim under the YS Falls.
Check out Negril for cliff divers at Rick's Café, fabulous Seven Mile Beach and jungle trekking at Mayfield Falls.
Meet Jamaica expert, Karin, and see what she recommends on a 10-day Jamaica with kids trip from Better Places Travel.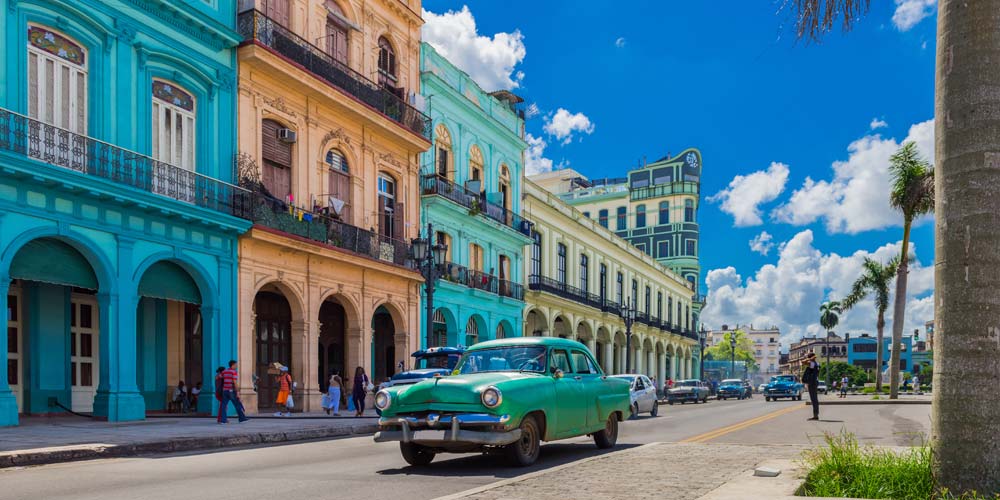 2.

 Cuba

If you're looking for the kid-perfect Caribbean country, think big and go for Cuba. It's the largest island in the region and as beachy as you'd expect. But its vivid cities, lush countryside, soaring mountains and rich history always give the coast plenty of competition. Local know-how and a good sense of balance makes Better Places Travel ideal companions to get the best out of Cuba, from heaps of Havana and World Heritage landscapes to fun markets, fabulous food and silvery sand beaches.

Family holiday ideas for Cuba
Walk around Havana with a local guide and uncover the secrets of one of the Caribbean's greatest colonial cities.
Watch Cuban cigars in the making at Partagas Cigar Factory, then visit the Viñales tobacco plantations.
Explore the city of Viñales and cruise to Cayo Levisa Island.
Swap countryside for coast and indulge in amazing water sports on Playa Girón.
Drop in on the legendary Bay of Pigs, take a tour of the local museum and laze on a few more gorgeous Caribbean beaches.
Head to Trinidad one of Cuba's oldest cities, famous for its beautifully preserved colonial architecture and genteel, time-stood-still atmosphere.
Find Cuban beach life at its liveliest in Varadero, one of the country's most popular resorts.
Meet Cuba expert, Julio, and see what he recommends on a 15-day Cuba family trip with Better Places Travel.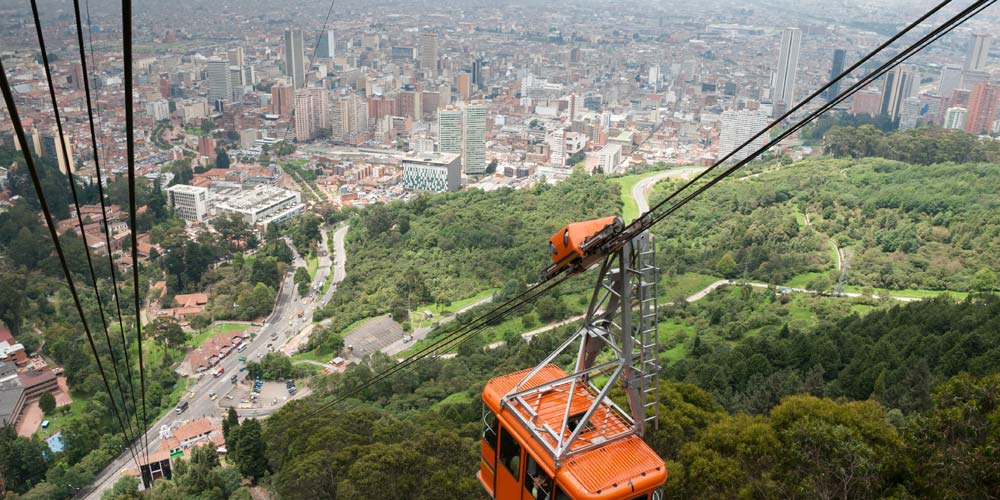 1.

 Colombia

Colombia's a fascinating country, drenched in history and few places come close in terms of sheer scenic grandeur. If it's not first on your list for a family holiday, that's understandable: chequered is a low-key description of the country's past. But these days eco-tourism is one of the biggest industries and rapturous is the only way to describe the reviews of Colombia's unspoiled landscapes and stunning colonial cities. Which is probably why Better Places Travel confidently recommend it for unforgettable family holidays.

Family holiday ideas for Colombia
Explore Bogota's historic quarter with a local guide, don't miss the Gold Museum and a climb up iconic Cerro de Monserrate for the incredible views.
Visit Zipaquirá to see the Salt Cathedral, drop into World Heritage Villa de Leyva and admire the colonial grandeur.
Go caving, horse riding, rafting, swimming and hiking in San Gil.
Stay in an eco-lodge in Taironika and test your nerve with river tubing.
Spend a day (or more) in Tayrona Park for deserted beaches and ancient ruins.
Drive to the romantic city of Cartagena on Colombia's Caribbean coast.
Take a guided tour of Cartagena's historic district, walk along the city's sea walls and explore the famous San Felipe Fortress in the harbour.
Meet Colombia expert, Karol, and see what she recommends on a 14-day Colombia family trip with Better Places Travel.
If Better Places Travel don't have your dream destination in their top eight, take a look at dozens of other places where you can tailor-make a heavenly family holiday with a local Better Places expert.