Sponsored Content
Family holidays in Costa Rica are always captivating. How could they be anything else in the land of howler monkeys and sloths, where sea turtles come to nest in their thousands, and 'Pura Vida' isn't just a saying – it's a way of life?
Forget what you've heard about winter being the best time to go: summer's significantly more peaceful 'green season' is just as wonderful. It also fits perfectly with UK school holidays, and everything costs less.
Technically, you can expect some rain from May to November, but locals will confirm there's often a mini-dry season from mid-July to mid-August, too. Plus, most of the top turtle-nesting events occur from June to October, and since Costa Rica's major attractions are all natural, they don't close – ever.
If that doesn't tempt you, think about direct UK flights of 11 hours or less, year-round. Then have a look at some ideas Visit Costa Rica have put together for a fantasy two-week family holiday, and prepare to be seriously tempted.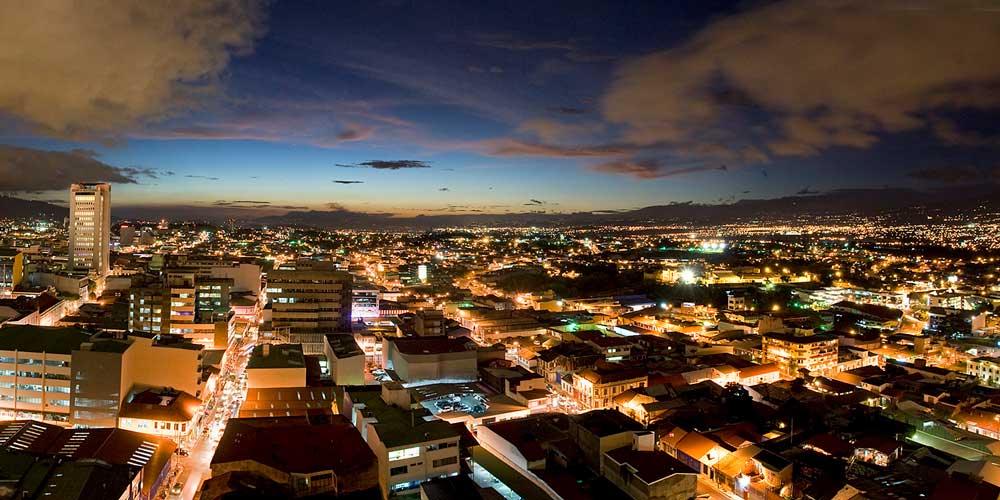 Day 1 – 2

 
San José
Touch down in San José and catch your breath. Costa Rica's capital is a lively contrast to most of the rest of the country, and the centre's fun to explore with kids, easy to walk around, and not too big: so you can see a lot, even in just a few hours.
Wander round historic Barrio Amón and admire the eclectic architecture. Several are now galleries, so you can take a peek inside, too.

Don't miss Museo de los Niños. One of the world's most intriguing children's museums, it's set in a former prison, and takes kids on an interactive journey through Costa Rica's fascinating natural history, using the one-time cells as miniature exhibition spaces, and learning zones.

Head to Mercado Central, the city's largest market, for authentic Tico cooking. Explore the restaurants in foodie Barrio Escalante for dinner in the evening.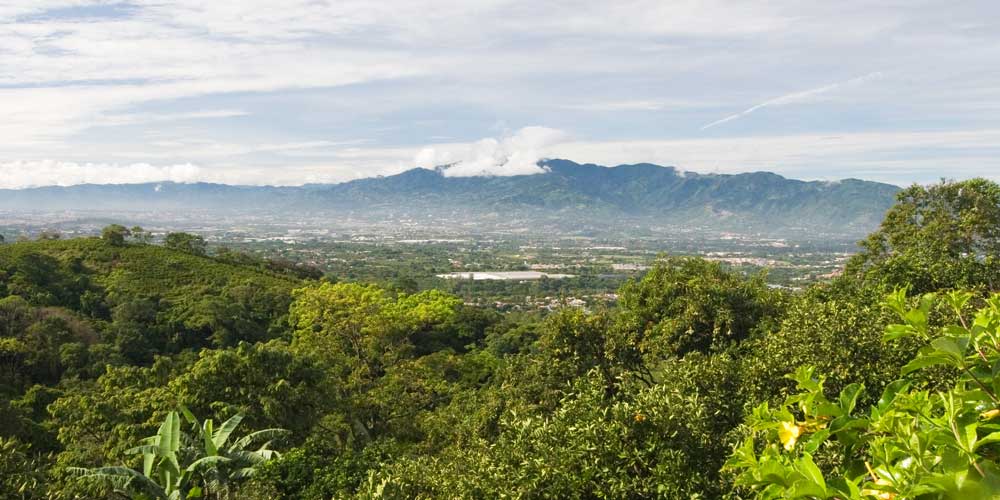 Day 2

 
Central Valley
The lush Central Valley region around San José is Costa Rica's agricultural heartland. Easy to reach from the city centre, spend a day here, experience authentic Tico culture, and discover some of the world's greatest coffees, at the source.
Take a fascinating guided coffee tour (with tasting) round one of the Central Valley's plantations.

Have traditional Tico lunch with a local family, and learn how to make authentic tortillas.

Visit the historic town of Sarchi, and look out for the brilliantly decorated ox-carts made here, and still used around the Central Region.
You can find Central Valley family hotels and resorts here.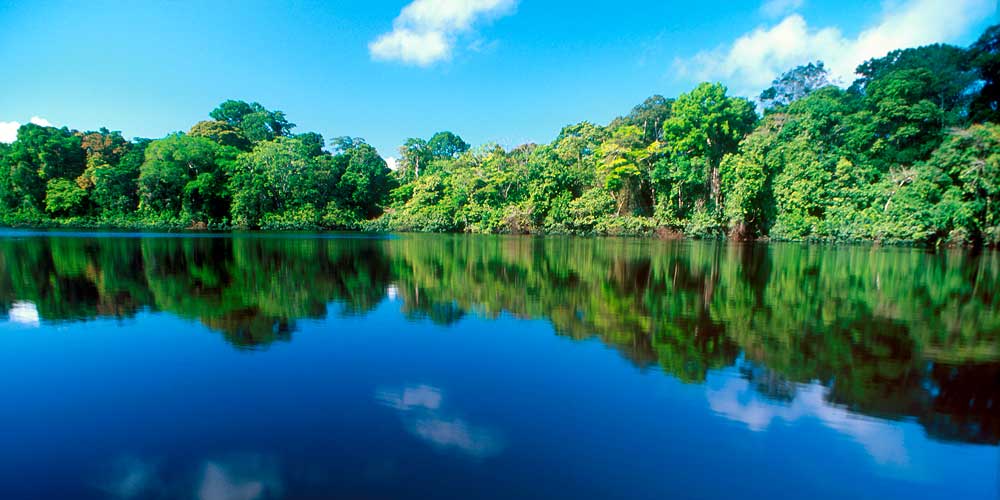 Days 3 – 5  
Tortuguero National Park
If you're on a mission to witness nesting sea turtles, Tortuguero is one of Costa Rica's hotspots – the hint's in the park name. Hawksbill and green sea turtles nest here, but it's particularly known for enormous leatherbacks. You can spot turtles year-round, but March to October is prime nesting season.
You can only visit Tortuguero on guided boat tours, and access to the turtle beaches requires a permit and an authorised local guide. Which all sounds complicated, but most lodges within easy reach of the park can arrange everything for you in advance.
Tortuguero is the second-largest wetland in Costa Rica. It's accessible year-round, and daily flights from San José take about an hour: UK summer is a good time to see turtles; it's also green season, so airfares and accommodation are less expensive.

Over 300 species of birds are recorded in Tortuguero, you often see capuchin, spider and howler monkeys, and it's a top spot for spying sloths – look up into the trees.

If you stay for a couple of days, you can follow up a guided tour with a self-guided kayak tour in the park. Most family lodges in the area can organise kayaks and permits.
Find family hotels and resorts in the Caribbean area of Costa Rica.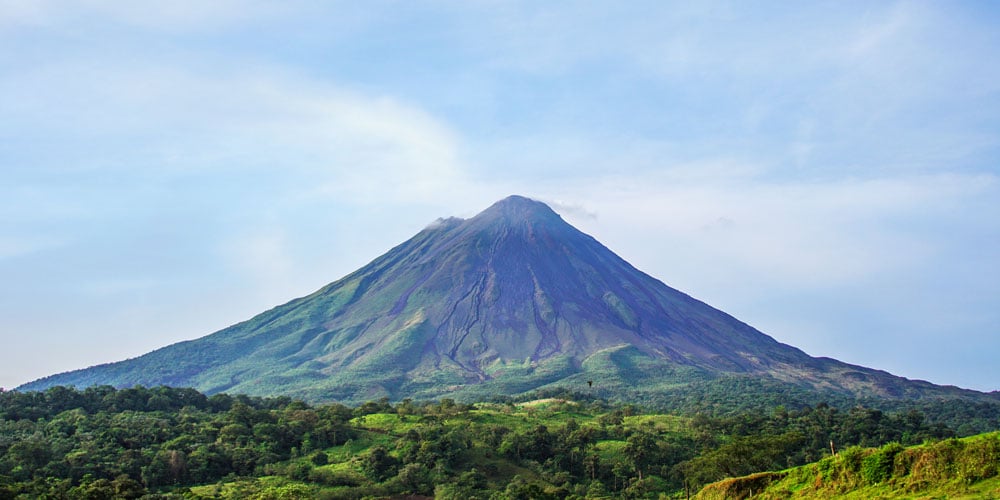 Days 6 – 8

 
La Fortuna and Arenal Volcano
The town of La Fortuna isn't large, but has a huge reputation. It's the gateway to Arenal Volcano National Park and the place for fantastic views of Costa Rica's most famous active volcano, from every angle. Climbing Arenal itself is completely off-limits, but dozens of adventurous activities at ground level keep kids too busy to worry about minor restrictions.
Spend a day at Mistico Park and explore the wild forest on spectacular hanging bridges.

Take an SUP or kayak tour of Lake Arenal and tick lots of Costa Rica's wildlife off the must-see list.

Zipline round Arenal National Park for a totally different perspective on the volcano.

Try geothermal mud baths, mineral springs, waterfalls and natural swimming pools.
Find family hotels and resorts in the Northern Plains area of Costa Rica.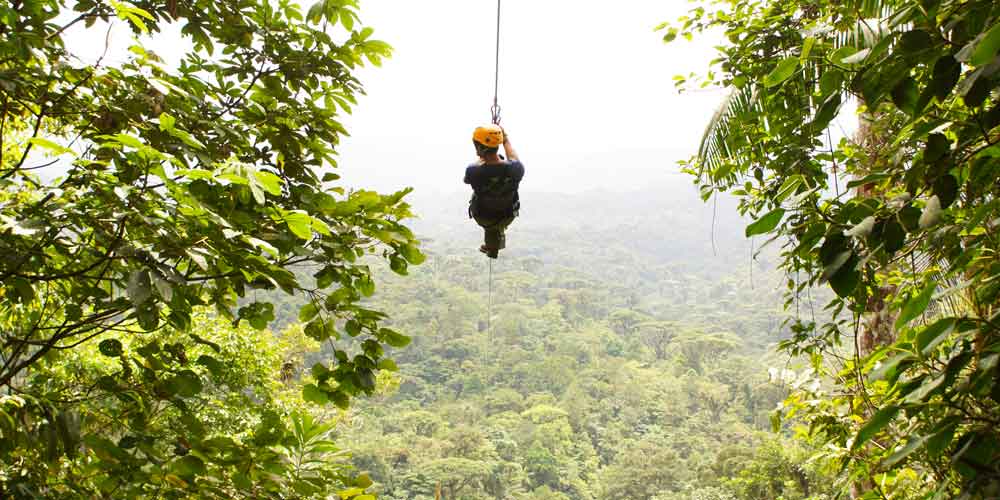 Days 9 – 10  
Monteverde Cloud Forest
Monteverde, in north-west Costa Rica, is one of the world's most famous cloud forests. It's a pristine environment, home to hundreds of bird species, insects and lizards, as well as spider, squirrel and capuchin monkeys, incredible butterflies, and some of the most fun ways on earth to get about.
Zipline through clouds and over the tree canopy on a network of wires and platforms.

Take the Sky Walk and tour Monteverde by hanging bridges.

Hop aboard a Sky Tram gondola with younger kids and experience the sensation of flying through the forest.

Try day and night treks with experienced local guides.

Saddle up for a few hours' peaceful horse-riding around Monteverde.

Visit the amazing Butterfly Garden and feed the colourful residents by hand.
Find family hotels and resorts in the Puntarenas area of Costa Rica.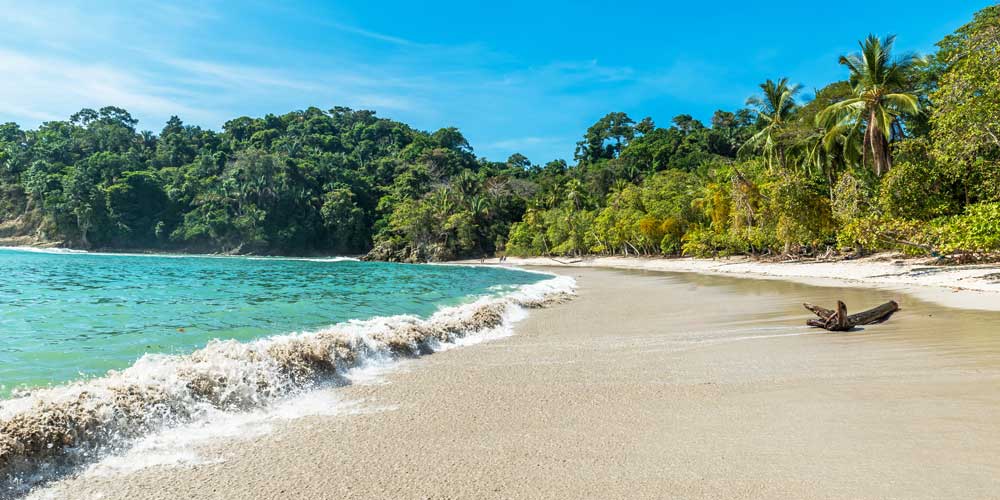 Days 11 – 14  
Manuel Antonio National Park and Pacific Coast beaches
Over 25% of Costa Rica is protected land. That's a lot of national parks and marine reserves, but even with some of the most spectacular areas on earth as competition, Manuel Antonio is the park of parks. Packed with wildlife, it's stunningly beautiful, the guided tours are outstanding, and the entire experience couldn't be more magical for kids.
Take a guided tour of Manuel Antonio with local experts, keep eyes peeled at all times for everything from howler monkeys to sloths. If you want to switch it up, kayak and SUP tours are possible here, too.

Stay on Punta Quepos for a few days and make the most of Costa Rica's stunning Pacific beaches.

Go on a guided kayak cruise through mangrove swamps.

Zipline through the rainforest, sail into the sunset on catamarans.

Pick up surf skills at excellent local schools.
Find family hotels and resorts in the Central Pacific area of Costa Rica.
You could have a lifetime of holidays in Costa Rica without doing the same thing twice. So if this isn't your perfect plan, check out

visitcostarica.com

for even more thrilling, family-friendly holiday itineraries.