Best Costa Rica water adventures for kids
Costa Rica has over 800 miles of coastline, washed to the west by the South Pacific, and by the Caribbean Sea to the east. It has beaches so flawless only sea turtles are allowed to use them – but just as many stunning shores for people playing, too. Add in rushing rivers, wetland, canals, springs, natural pools and streams, and it's not much of a surprise to find the potential for water-based adventure is fairly limitless.
Here are the top five fun-filled aquatic activities for kids and families, handpicked by the Costa Rica Tourism Board. If you don't see one you like, don't worry, there are hundreds more to choose from that didn't make this cut.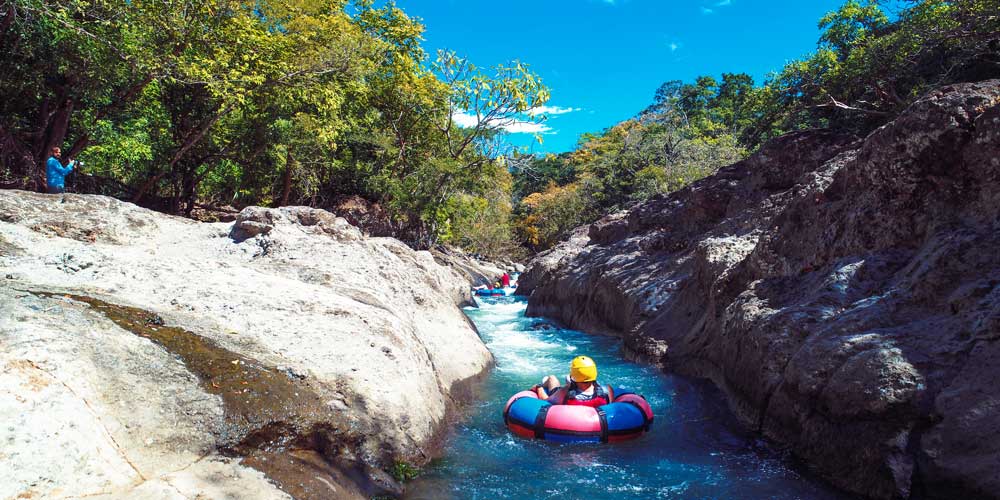 1/5 

Costa Rica river-tubing, for thrill-seeking families
Costa Rica practically invented tubing, but it's come a long way here since the daring days of DIY inner tubes. Now, it's one of the most popular family activities in the country. Safety is a priority, tubes are more like mini-rafts, and tours with lead kayak guides are the rule.
But the rush of racing down rivers hasn't changed one bit. It's still as adrenalin-pumping and thrilling as ever, just easier to get into, a lot more fun for kids, and you can tube just about anywhere these days, from lush jungles to mighty gorges
Good for families
Try the spectacular gorge tour of River Colorado in Rincón de la Vieja National Park for almost three kilometres of white-water tubing, and class I and II rapids.

Arenal River tubing is a great family all-rounder: an easy-going rainforest hike to the river; then class I and II rapids with calm stretches in between for wildlife-watching and breath-catching.

Rio Savegre isn't just one of the cleanest and clearest rivers in the world, it's a jungle tubing legend. Only half-an-hour from Manuel Antonio National Park, the combo of cool rapids, gentle floating, and fascinating riverbanks is made for kids.