Sponsored Content
Made for born explorers and explorers-in-training, every handcrafted Grand American Adventures itinerary is rich in iconic sights and experiences; fits city and country comfortably together, and recognises most families want to mix up excitement with plain good fun, so always comes good on a huge choice of activities too.
According to Grand American Adventures, everywhere from California to Costa Rica, looks set to be incredible in 2018, and amazingly good value, for small-group family holidays. Have a look at their top five greatest adventures, and see if they're right.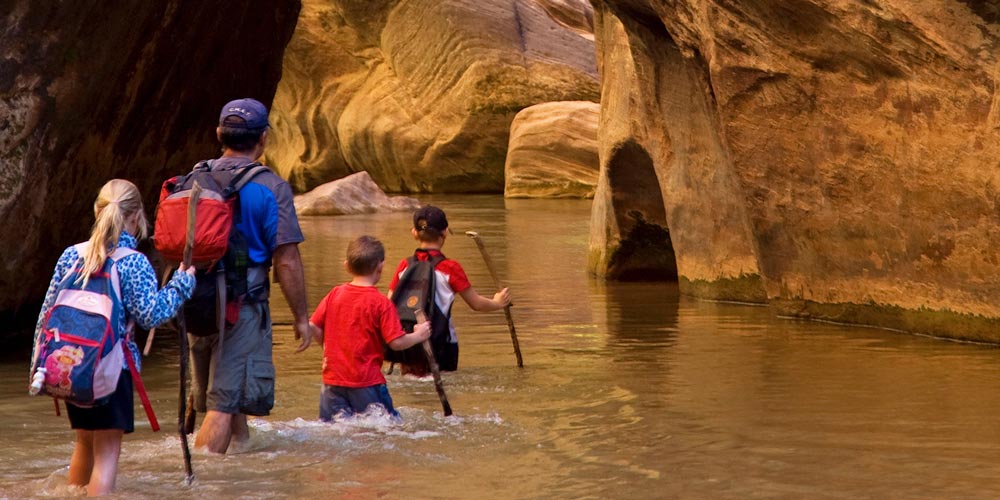 1/5

Discover the wild and wonderful west

Tired, but deliriously happy, is most likely the way you'll all feel by the time you roll into San Francisco after 11 days proving your pioneer spirit on this western adventure. You expect to see icons in this part of the world, but you'll seldom see so many in one family holiday, or get as closely involved in the experience.

So, whether they're hiking the Grand Canyon rim, exploring Monument Valley with Navajo guides or mountain biking Yosemite National Park, kids can look forward to active engagement with nature, wildlife, heritage, science and sheer wonder, from first light, until they drift off to sleep under vast, star-scattered night skies.
Highlights
Overnight stay in Las Vegas and San Francisco.
Classic Americana on Route 66.
Trekking trails through mystical hoodoo-strewn Bryce Canyon.
Mountain biking in Yosemite National Park.
Alien adventures on the Extra Terrestrial Highway.
Hiking 'The Narrows' in Zion National Park.
Nine nights of fun family camping.
Lowdown
Length: 12 days/11 nights
Group size: 13 maximum
Start: Las Vegas
End: San Francisco
Style: Active outdoor adventure; best for age 13 and over.
Accommodation: nine nights camping, two hotel nights.
Dates: June 2018 to August 2019
Price: from £1581pp
Find out more about Western Family Discovery with Grand American Adventures