Sponsored Content
New York State is great for a family road trip, especially when you book your car hire with Hertz. Think mile after mile of astonishing countryside, legendary cities, wildly beautiful Atlantic beaches and stunning waterfalls.
Remind yourself that life isn't just about the destination, it's about what you see along the way by playing Hertz Ride 'n' Seek. Not only will it add another fun dimension to your New York State adventure, you can also win up to 1,000 Gold Plus Rewards* points or 1 of 10 Polaroid cameras.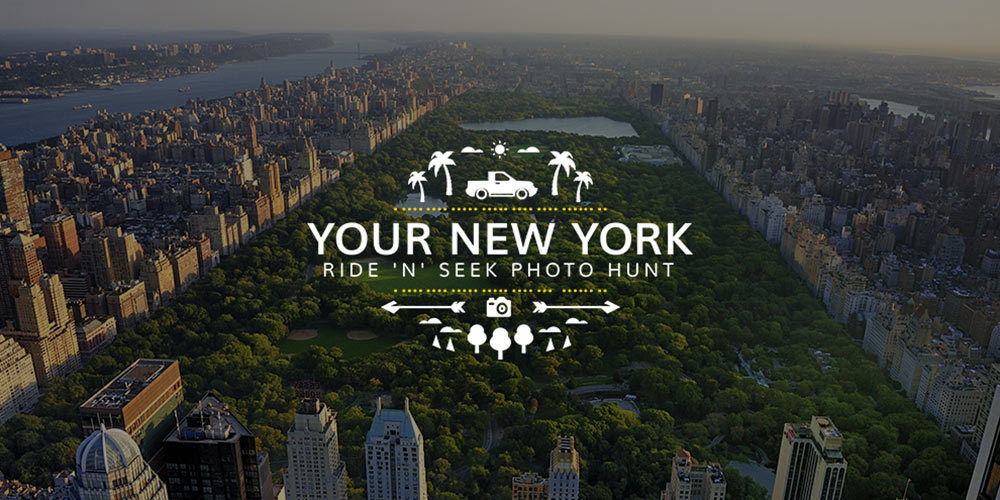 How to play Hertz Ride 'n' Seek right across New York State
Visit Hertz Ride 'n' Seek between now and the 1st of June 2019, select New York State on the interactive map and you'll see a range of 10 family-friendly destinations including New York City, Long Island and Niagara Falls. Tick as many as you like and click 'Start Your Trip' to see 10 different iconic sights for you to seek.
Each time you spot one of those sights on your travels, take your best snap and post it to Instagram with the hashtag #ridenseeknewyork. Once you've posted pics of all 10 sights on your list, complete the online registration form and you could win up 1,000 Gold Plus Rewards* points.
If that isn't enough motivation to keep your eyes peeled, the 10 best Ride 'n' Seek Instagram posts, as chosen by Hertz, will each win a fantastic Polaroid camera.
Hertz Ride 'n' Seek
Want to know more? Of course you do. Look at the video below to see Hertz Ride 'n' Seek in action: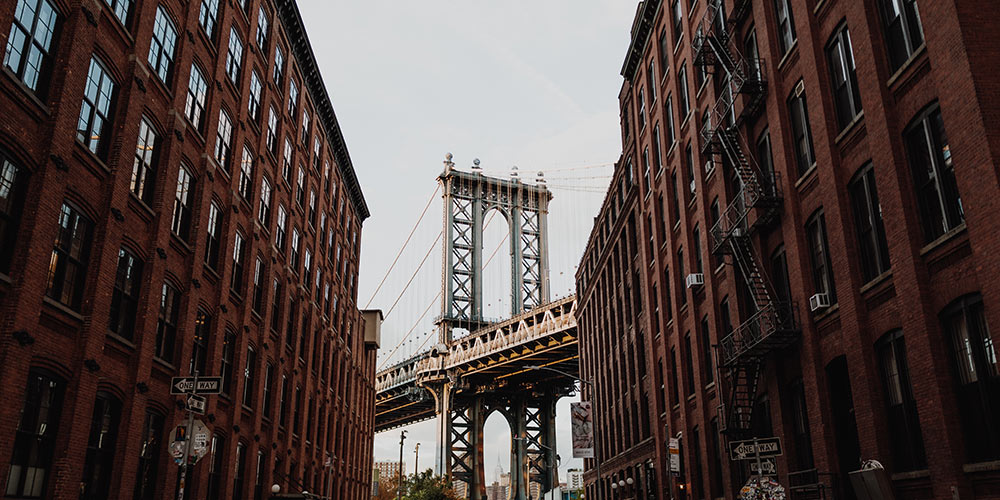 Time for your New York State road trip
To hear native New Yorkers tell it, New York City is New York State. And while they have the likes of Manhattan's monumental skyline, Central Park and the Statue of Liberty to back them up, it's well worth venturing out of the city to Ride 'n' Seek what the rest of the state has to offer. Once you've swung by a few ridiculously hip boroughs, obviously.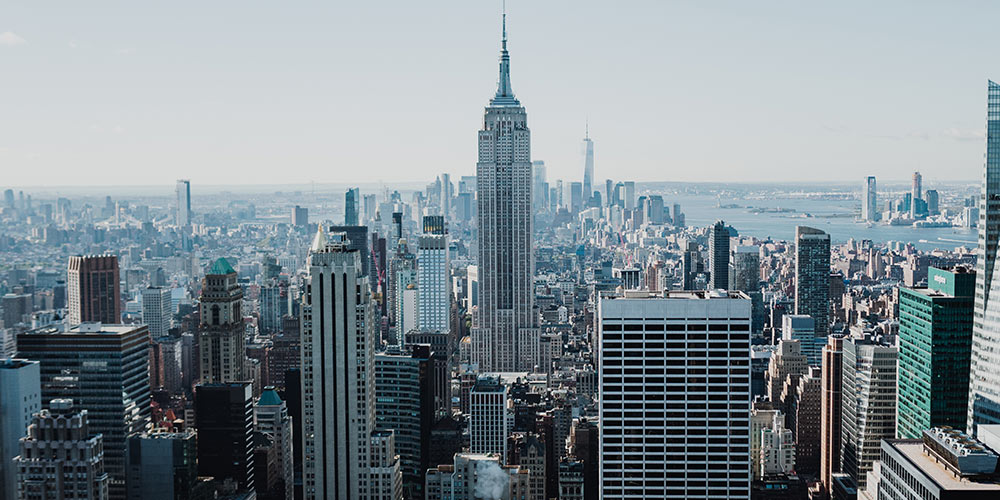 New York City turns everyone into a tourist, so just go with it. Tick sights off shamelessly, eat anything and everything, cycle around Central Park, window shop Fifth Avenue, and remember, you get one of the best panoramas of 'that' skyline from the free Staten Island Ferry.
Long Island is known as New York's playground – it's a quick getaway from the hustle-and-bustle of the city to a world of beaches, seafood, and vineyards. A quick ferry crossing to Sailors Haven and you can wander through the mysterious Sunken Forest.
Albany, capital of New York State and one of the oldest cities in the entire US, is also the place to ride a vintage carousel inside New York State Museum, check out more than 60 parks and gaze in wonder at the enormous Hudson River – it looks even more impressive in Albany than NYC.
Buffalo is the second largest city in New York State. A good base for the nearby Niagara Falls, it's also home to the Buffalo Bills NFL team, and more than 50 art galleries and an incredible theatre district.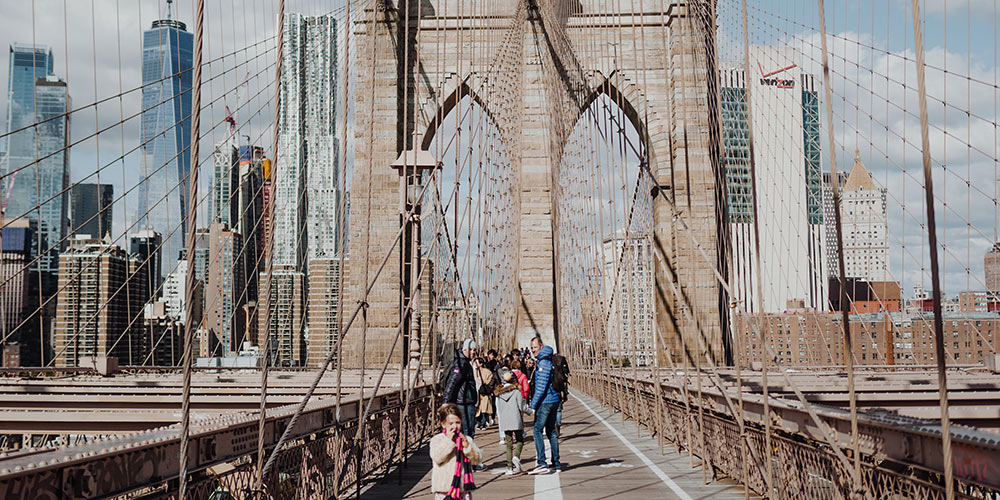 Brooklyn is, of course, part of NYC, but we're giving it special attention for its iconic bridge, elegant Brownstones, Brooklyn Flea, Prospect Park Zoo, New York Aquarium. For a change of scenery, there's Coney Island's classic fairground glitter, sandy beaches and world-famous boardwalk.
East Hampton might be known for its summer millionaires, but anyone can come play on the gorgeous Cooper's Beach, or test whether the local doughnuts really are the best in the state. Feel like a millionaire by browsing the cute stores on the retro and ridiculously chic Main Street.
Ithaca is Cornell University town or, depending on who you ask, the waterfall capital of New York State – there are 150 mighty cascades within a 10-mile radius of the town and a perfect excuse to get out of the car and stretch your legs.
Plattsburgh has one of the loveliest city beaches in New York State in Plattsburgh City Beach. It's also a gateway to the Adirondack Mountains and counts Lake Champlain and the remarkable Ausable Chasm on its long list of must-see natural phenomena.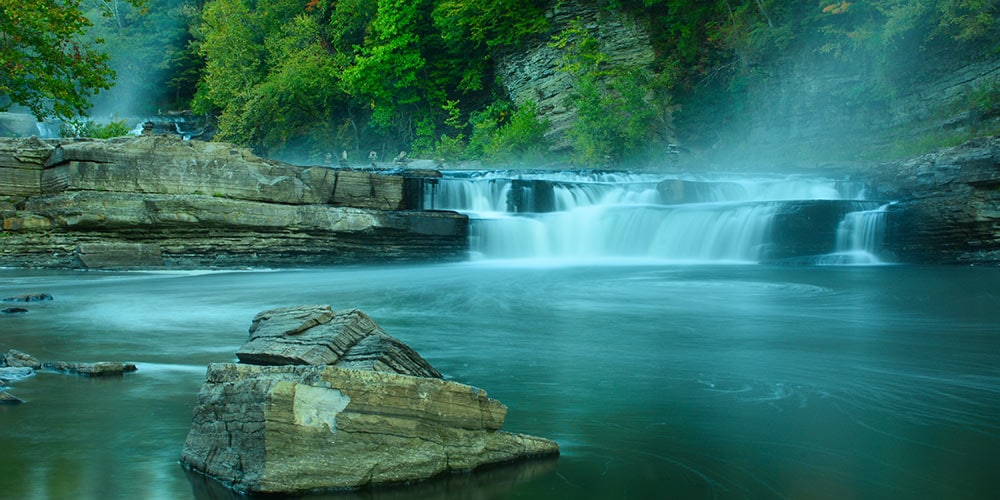 Rochester is where you'll find the enormous National Museum of Play (it covers an entire block of the city). If you can tear the kids away for a few hours, head to Ontario Beach Park or the wonderful High Falls.
Niagara Falls is famous for a certain trio of waterfalls. Pack your ponchos, because six million cubic feet of water pours over them every minute. It's also home to the Cave of the Winds where you can hear the water rush around you. Not far away, there's the Whirlpool State Park, where you can really soak-in the outstanding beauty of the area.
Playing Ride 'n' Seek involves the whole family. Kids particularly love the 'seek' part and it's a fun way to get them interested in anything from local food to world famous buildings. Plus – and this is a big plus – it's a great distraction, cuts down the 'are we there yet?' refrain, and might even tempt you to try a few more miles or destinations than you'd originally planned on your New York State road trip.
Take a closer look around New York State with Hertz Ride 'n' Seek.
The fun isn't limited to New York State – you can also play Hertz Ride 'n' Seek around California or Florida, right up until 1 June 2019. It's exactly the same game, just different states, so you could still win up to 1,000 Gold Plus Rewards points* and the chance to win 1 of 10 Polaroid cameras for playing.
*800 Gold points = one free day's car rental in participating Gold countries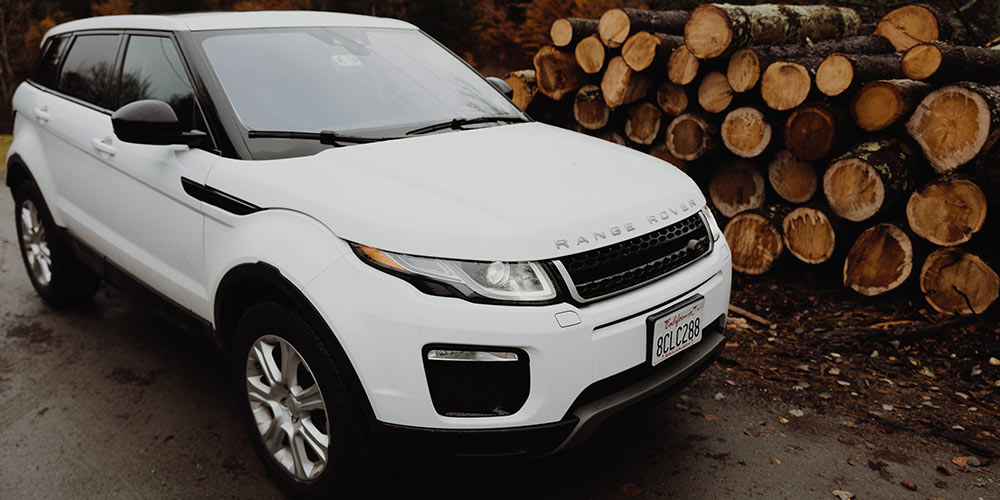 While you're here – don't forget to check out Hertz American Road Trip Planner!
From iconic 'Filming Locations' to exploring the 'Pacific Coast Paradise' or going 'Totally Texas', you'll find iconic and off-the-beaten-track routes across the USA. Everything you need from downloadable maps to in-depth local guides is available at Hertz.com/USARoadTripPlanner.