Sponsored Content
Dreaming of some really warm winter sun, but not in the market for ultra-long-haul flights or spending a small fortune in the southern hemisphere?
The Bradenton Area, on Florida's balmy Gulf Coast, is under 10 hours flying time from the UK, and basks in so much warmth during winter, daily weather reports tend to stick with; 'sunny and delightful', temps round about 25˚, and a big, yellow circle (that's the sun, in case you'd forgotten).
The local character is almost as generous as the weather. Short of throwing you a parade, this area couldn't be more welcoming, and just about everything, from cute beachfront holiday homes to only-in-Florida adventures, is very affordable – or costs nothing at all, in some cases.
What more temptation do you need, apart from sunshine, beaches and savings? The Bradenton Area Convention and Visitors Bureau are leaving nothing to chance this winter. So take a look at their top ten great value attractions and see if they can win you over to the idea of a family holiday on Florida's gorgeous Gulf Coast.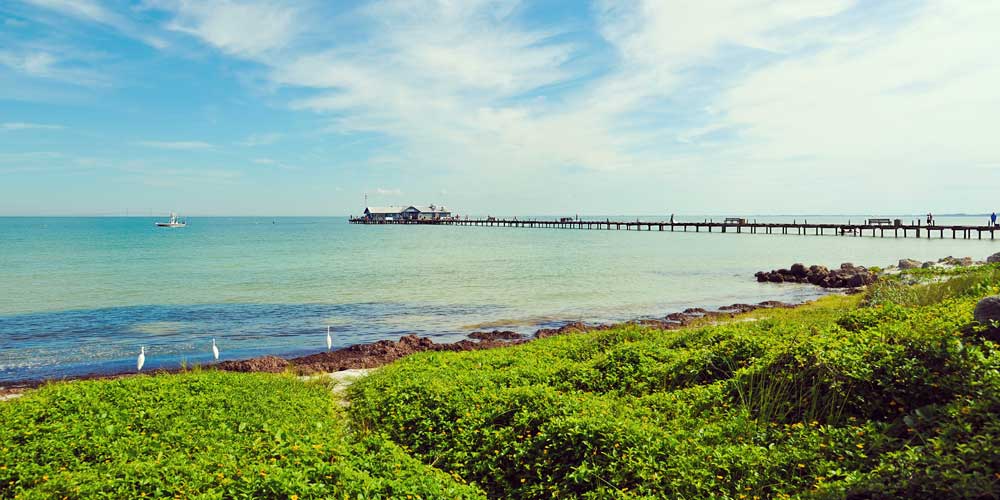 1/10 

Seven nights on Anna Maria Island, from £799pp, including flights
Florida has over 10,000 barrier islands round its remarkable coastline. Needless to say, quite a few of the loveliest are on the Gulf Coast, and one of the loveliest of all is Anna Maria Island in the Bradenton Area.
If you're looking for a touch of quaint, trimmed with white sand beaches, criss-crossed by nature trails, and liberally dotted with seafood restaurants, cute shops, and sweet waterfront homes, this is the place. Hardly anyone drives here, bikes are the way to get about, and giving kids complete freedom is almost an island rule. Plus, you can see for miles and miles, since overdeveloped is a dirty word on Anna Maria, and not a single building is more than two storeys' high.
Seven nights on Anna Maria Island, in a

three bedroom villa

, including UK flights, and based on four adults and two children sharing, from £799pp.