Sponsored Content
Florida's perfect for a family road trip, especially when you book your car hire with Hertz. Sunshine, rollercoasters, cruising the Seven Mile Bridge, huge Gulf Coast beaches, barrier islands and enchanting keys are just some of the sights on offer. Hertz have also created the perfect way to experience it with your kids.
Remind yourself that life isn't just about the destination, it's about what you see along the way by playing Hertz Ride 'n' Seek. Not only will it add another fun dimension to your Florida adventure, you can also win up to 1,000 Gold Plus Rewards* points or 1 of 10 Polaroid cameras.

How to play Hertz Ride 'n' Seek right across Florida
Visit Hertz Ride 'n' Seek between now and the 1st of June 2019, select Florida on the interactive map and you'll see a range of 10 family-friendly destinations including Orlando, Miami and the Florida Keys, amongst others. Tick as many as you like and click 'Start Your Trip' to see 10 different iconic sights for you to seek.
Each time you spot one of those sights on your travels, take your best snap and post it to Instagram with the hashtag #ridenseekflorida. Once you've posted pics of all 10 sights on your list, complete the online registration form and you could win up to 1,000 Gold Plus Rewards* points.
If that isn't enough motivation to keep your eyes peeled, the 10 best Ride 'n' Seek Instagram posts, as chosen by Hertz, will each win a fantastic Polaroid camera.
Hertz Ride 'n' Seek
Want to know more? Of course you do. Take a look at the video below to see Hertz Ride 'n' Seek in action: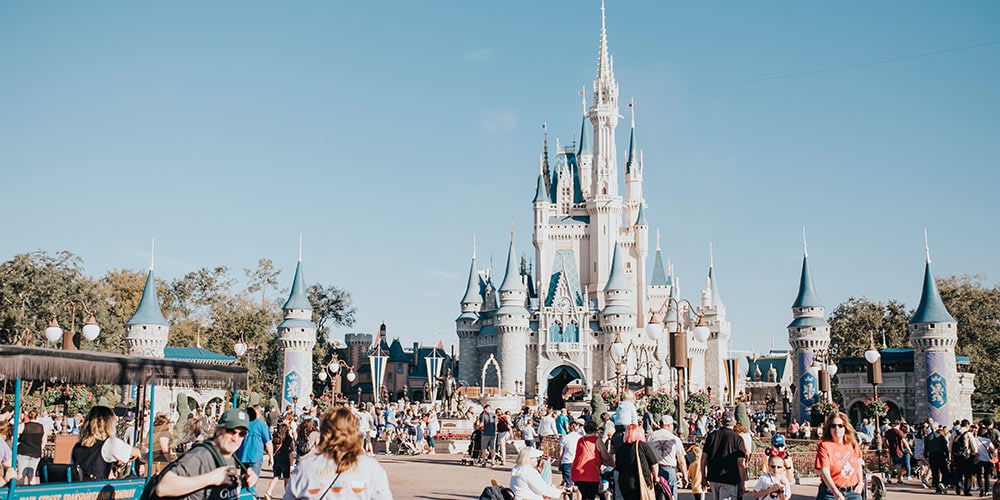 Time for your Florida road trip 
Florida boats coasts on both the Atlantic and the Gulf of Mexico, and that means a whole lotta beaches. It also has over 4,500 islands, more than any other US state apart from Alaska. A sunseekers' paradise, it's also home to the Everglades – one the US's most biologically diverse national parks and a UNESCO World Heritage Site and a Wetland of International Importance, too.
For the city-slickers there's the colourful and creative Miami, or Orlando with its many world-famous theme parks.
Miami is a road trip must for Little Havana and Ocean Drive alone, a perfect base for exploring the Everglades and a great starting point for a beachy East Coast drive or a cruise down to the Florida Keys. And if you need more reasons to go, try the vibrant street art of Wynwood Walls, Jungle Island's eco-adventure theme park or the unique Venetian Pool in Coral Gables – which is also home to a Cheesecake Factory which simply cannot be missed by anyone with a sweet tooth.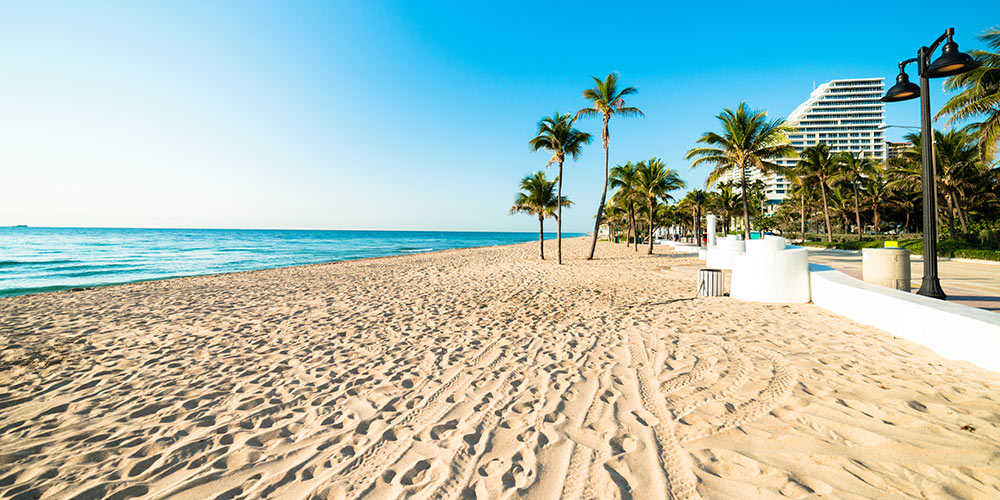 Fort Lauderdale kicks off Florida's Gold Coast with miles of glittering sand, incredible water sports, the famous lifeguard stands and the Wave Wall Promenade. It also has a lively reputation making it the ideal destination for a spot of family-friendly fun.
Palm Beach is probably the glossiest of all Gold Coast towns, known for its million-dollar mansions and the glamorous Worth Avenue. The impressive 47 miles of coastline are ideal for kid-friendly activities like snorkelling the vibrant coral reefs and enjoying the many beautiful beach parks. Rapids Water Park offers aquatic fun for the whole family or visit Manatee Lagoon to get up close to Florida's enchanting 'sea cows'.
Jacksonville is an energetic city offering an amazing adventure for kids with its water taxis, Southbank Riverwalk and the 22-mile-long Jacksonville Beach. Don't miss the Friendship Fountain at the west end of the Southbank Riverwalk, adjacent to the Museum of Science and History, for a water and light show spectacular.
Orlando is known as the 'Theme Park Capital of the World' and it's not hard to see why – it's home to more Disney per square mile than anywhere else on Earth. Be spellbound by The Wizarding World of Harry Potter at Universal Studios or learn about marine conservation at SeaWorld and Discovery Cove. And if you just want to eat or shop, this is the place – International Drive and Downtown Orlando are home to some of the biggest outlet malls in the US.
Tampa is the ideal city to fly into for a Gulf Coast road trip. But don't drive off right away, instead, hang on for some fun at Fort de Soto Park (voted one of America's best family beaches), make time to ride the insane SheiKra Rollercoaster at Busch Gardens, fit in a kayak expedition around the 260-acre Safari Wilderness, or explore the sights and sounds of the Cuban district.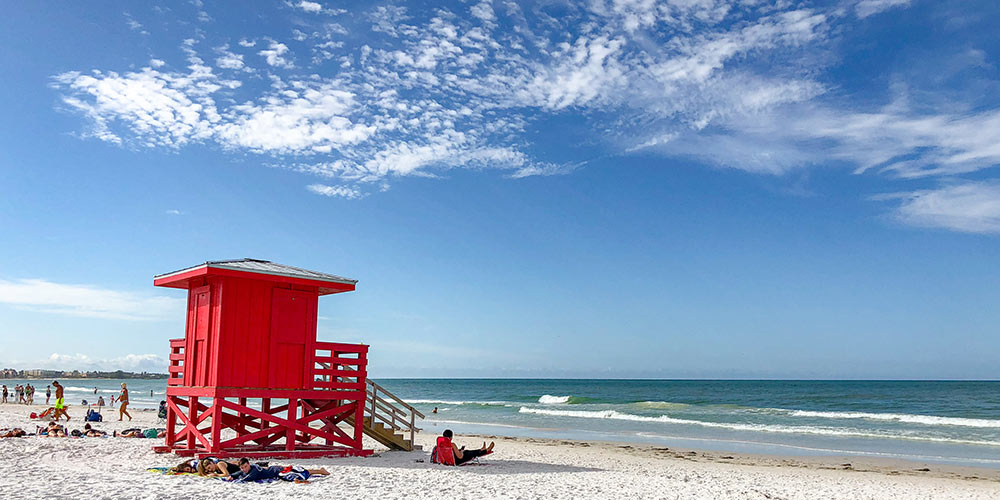 Sarasota used to be most famous as the winter home of the Ringling Brothers Circus. The high-flying, juggling and clowning tradition is still alive and well in the city's circus schools, head to the legendary Marie Selby Botanical Gardens for a rainforest walk and huge trees to climb. Wander the Myakka State Park, see the iconic lifeguard stands on Siesta Key, go digging for fossilised shark teeth on Venice Beach or visit Mote Marine Lab and Aquarium – famous for its shark tagging boat trips and turtle hospital.
Fort Myers is the sub-tropical city with a seven-mile coast and some of the safest and loveliest Gulf Coast beaches for younger kids. It's also a gateway to the quaint and pretty Sanibel, the gorgeous shell shores of Captiva Island and fascinating J. N. 'Ding' Darling National Wildlife Refuge – the perfect spots for searching for sand dollars.
Naples could be the Gulf Coast town where dolphin spotting comes with a guarantee. Take in the beautiful beaches, the colourful houses, and the famous Naples Pier. And when it's time to hit the road again, Naples is less than an hour's drive from the entrance to Everglades National Park.
The Florida Keys are a road trip in their own right. Start with Key Largo's vast coral reefs to the north, before winding your way south to the ethereal and beachy Islamorada, and onto Duck Key for spectacular snorkelling, then head over to the stunning Seven Mile Bridge and make for Key West. More Caribbean than American, you can visit Hemingway's Home and Museum and hear about his legendary big fish tales. The sunset rituals on Mallory Square aren't to be missed, as is the Dry Tortugas National Park.
Playing Ride 'n' Seek involves the whole family. Kids particularly love the 'seek' part and it's a fun way to get them interested in anything from local food to landmarks and world famous structures. Plus – and this is a big plus – it's a great distraction, cuts down the 'are we there yet?' refrain, and might even tempt you to try a few more destinations than you'd originally planned on your Florida road trip.
Take a closer look around Florida with Hertz Ride 'n' Seek.
The fun isn't limited to Florida – you can also play Hertz Ride 'n' Seek around New York State or California, right up until 1 June 2019. It's exactly the same game, just different states, so you could still win up to 1,000 Gold Plus Rewards points* and the chance to win 1 of 10 Polaroid cameras for playing.
*800 Gold points = one free day's car rental in participating Gold countries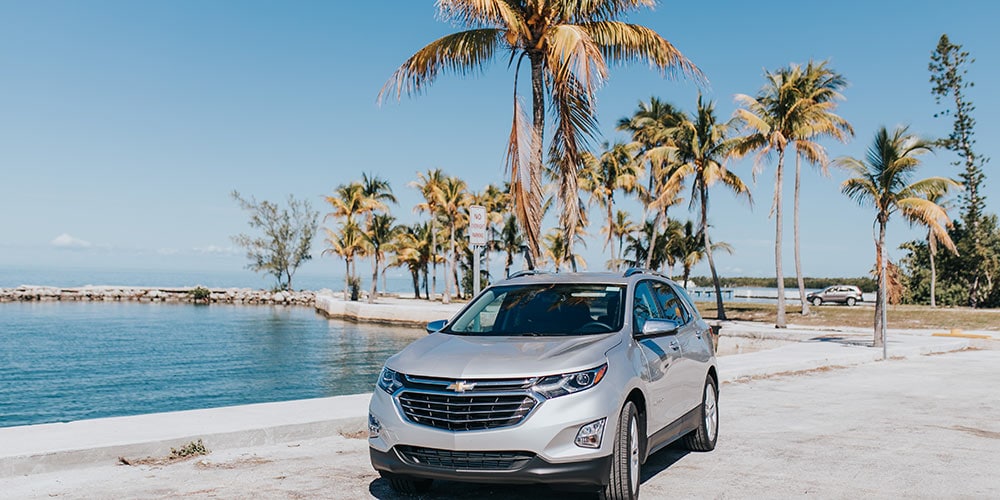 While you're here – don't forget to check out Hertz American Road Trip Planner!
From exploring 'Full on Florida' to driving the 'Appalachian Trail' or 'Getting Your Kicks' on Route 66, you'll find iconic and off-the-beaten-track routes across the USA. Everything you need from downloadable maps to in-depth local guides is available at 
Hertz.com/USARoadTripPlanner
.