Sponsored Content
Ras Al Khaimah is Dubai's close neighbour, the most northerly emirate and where families from the busiest city in the UAE go on holiday to relax, escape the crowds and still enjoy the comforts of home. Because RAK (as those in the know call it) shares a lot with Dubai: gorgeous coastline, immense desert landscape, year round sunshine and luxurious beach resorts. But, as Dubai grew taller and bigger, Ras Al Khaimah concentrated on history and natural beauty, designed in harmony with the landscape, looked outdoors for holiday adventure and protected the best of its heritage. So if you aren't familiar with the UAE's rising star yet, here are ten of its best kept secrets.
HAJAR MOUNTAINS
The Hajar Mountains are as imposing in Muscat as they are in Dubai, but it's Ras Al Khaimah that has the most impressive peak of all. Jebel Jais stands 1934m high on the border between Ras Al Khaimah and Oman, it's the highest mountain peak in the region and the road that climbs and winds towards the summit is spectacular. Take a more eco-approach and the mountainous landscape is just as thrilling to walk, climb and bike through. Camping under immense, starry skies is another unforgettable experience. And, if the thought of daring out alone is daunting: the city's excellent guided tours cover everything from sporting extremes to scenic meanders, view-filled hikes and weekends under canvas.
AWAFI DESERT
For majestic dunes and unbroken stretches of sand close to the city, Awafi Desert is astounding. It's also home to the UAE's biggest cultural festival every year in December. The annual Awafi Festival is a must for Emirati families, completely free and has everything from music and dancing to camel racing, amazing food, heritage villages and endless kids' entertainment. But, if you miss December, Awafi is almost as good for sensational off-roading and dune-bashing all year round.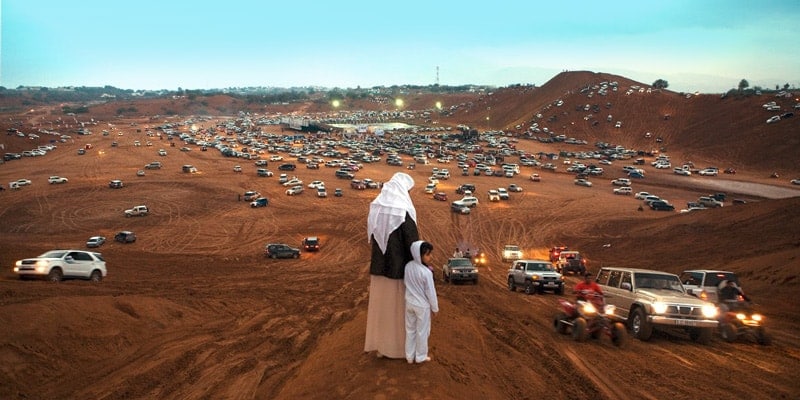 AL MARJAN ISLAND
Ras Al Khaimah's resort islands stretch out into the blue waters of the Arabian Gulf just to the south of the city. It's hard to believe they're manmade as you gaze out over the sea, sink your toes in the sand or wander around the lush grounds. But a focus on authenticity, conservation and reflecting local architectural tradition is the reason Al Marjan has won so many international awards. This is where you'll find many of Ras Al Khaimah's best family resort hotels, if you want to examine the outstanding eco-designs in more detail.
ICELAND WATERPARK
Iceland is one of the Emirates' coolest waterparks and not just in name. The rides, slides and chutes are huge enough to keep white-knuckle daredevils happy. Younger kids have gorgeous Palm Beach, smaller scale thrills and soft, safe, colourful play areas to run wild. And it's all about families, so you can have a barbecue on the sand, get soaked and terrified together, laze around or even share swimming skills in the Olympic size pool.
RAS AL KHAIMAH OUTDOORS
Ras Al Khaimah is a breathtaking emirate: rich green gardens, swathes of mangroves and the blue Arabian Gulf, contrast with desert and mountain grandeur. All mesmerising to admire and even better for playing. Golf counts as a sedate pursuit in this exciting land, but the courses are gorgeous and plenty challenging. Naturally, the choice of water sports is almost limitless and Ras Al Khaimah is one of the finest emirates for snorkelling and diving. Mere spectators can see everything from camel racing to go karting. And extremists should head for the hills and dunes to satisfy cravings for speed, endurance and any other man-pitted-against-elements' activities imaginable.
AL WADI EQUESTRIAN ADVENTURE CENTRE

Horse riding on the desert is another once-in-a-lifetime experience Ras Al Khaimah does effortlessly. Al Wadi Equestrian Centre is only half-an-hour from the coast and perfect for novices, children and experienced riders. There are several guided routes or you can go it alone, magnificence comes as standard, either way.
CULTURE AND HERITAGE
Ras Al Kaimah was first built on pearls. Today people only dive for pleasure here, but the trade is still very much part of the emirate's intriguing history. A little way out into the desert, not he north side of Ras Al Khaimah, you'll find the warring remains of 16th century Dhayah Fort. Alternatively visit the abandoned fishing village of Al Jazirat al Hamra on the edge of the city for a glimpse of that past in ruined and lovely coral houses preserved by the desert climate. And, for the opposite of gentle pearl fishing, the  – further out into the desert, but no less worthy of attention.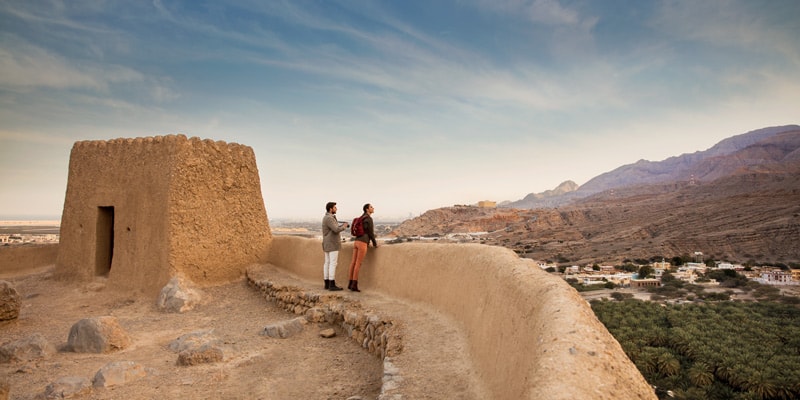 BANYAN TREE AL WADI FALCONRY
The ancient art of falconry is a noble Arab tradition that's kept alive and well in Ras Al Kaimah. For astonishing demonstration of skill and prowess, Banyan Tree Al Wadi falconry demonstrations are incredible. And bold kids can try their hand at the basics with some of the world's most fearsome birds of prey – under a watchful eye, obviously.
RAS AL KHAIMAH OLD CITY
You can see the imposing minarets of Sheikh Zayed Mosque all over Ras Al Khaimah, but to get up close takes a visit to Al Dhait North, the city's evocative historic quarter. The National Museum is also here but the main attraction are the bustling souks, where even a novice shopper is guaranteed to find treasure. This is also one of the best areas to enjoy the creek traffic, watch traditional river boats and stroll along the pretty corniche. 
DESERT CAMPS
Living heritage is one of Ras Al Khaimah's specialities and theirs no better experience than a night spent under the stars. For evenings, Bassata Desert Camp offer the Arabian Nights' experience which comes complete with grand Bedouin tents where guests lounge around on plump, silk cushions and feast like kings on beautifully prepared local dishes.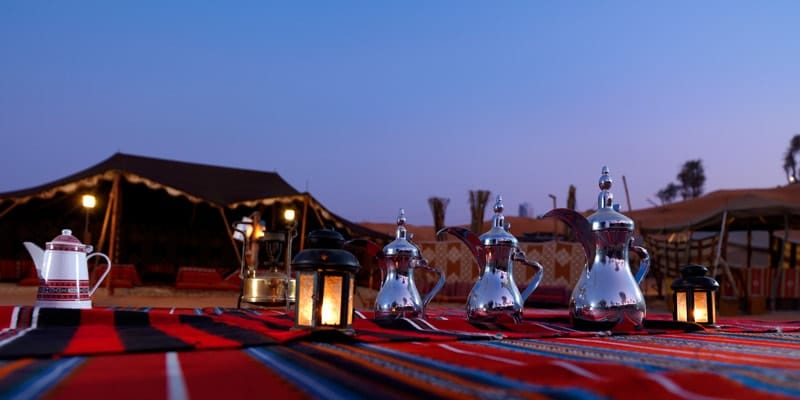 Entertainment covers the entire Middle East spectrum from belly dancing to whirling tanoura – even the youngest guests are welcome to join in. Alternatively you can opt for Bedouin Oasis, delightfully authentic as it is, this place has its feet firmly in the 21st century, with private bathrooms and air conditioning for visitors who want to extend the evening into a night under the stars.