Dubai family holidays are back, celebrate at Waldorf Astoria
Sponsored
Dubai family holidays are back and Waldorf Astoria Dubai Palm Jumeirah is inviting families to celebrate with luxury autumn and winter sun breaks with kids.
---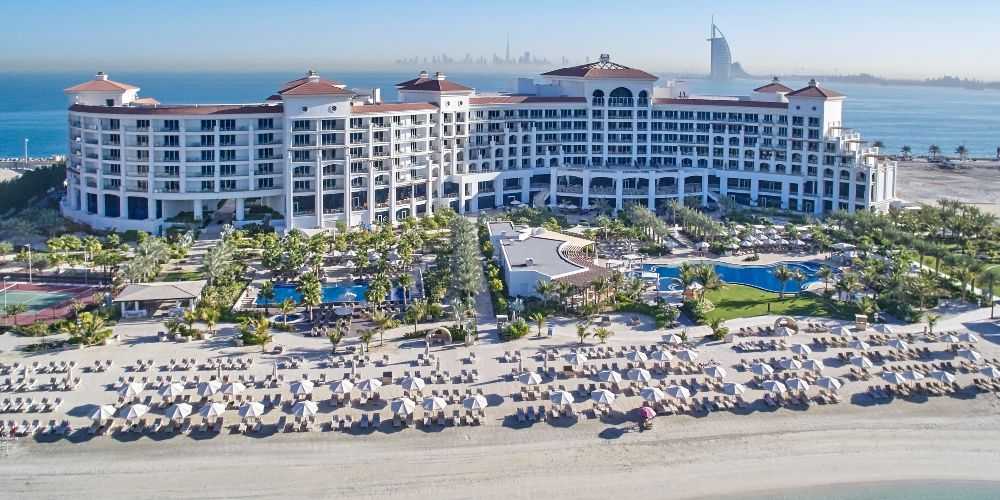 Waldorf Astoria Dubai Palm Jumeirah is making sure the return of Dubai family holidays doesn't go unnoticed this year, with a brand new collection of family rooms and suites, plus a variety of generous offers. And of course Dubai's weather is still wonderful, and direct flights from several UK airports make getting there as easy as ever. So if you're ready to celebrate the comeback of Dubai family holidays, start here:
---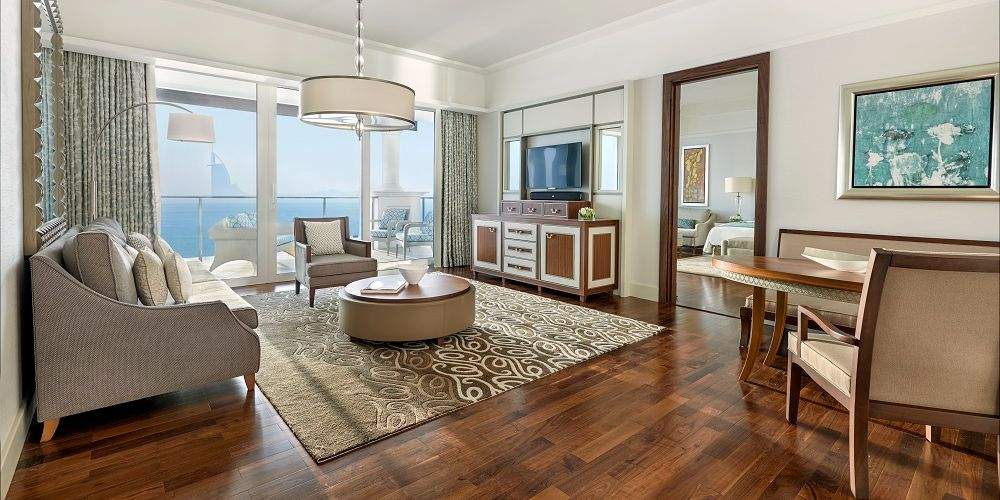 New rooms and suites designed for happier Dubai family holidays
Stunning views play a big part in Palm Jumeirah's appeal and the Waldorf Astoria Dubai Palm Jumeirah capitalises on them from every angle. So don't be surprised to discover oceanside balconies feature large in the resort's rooms and suites.
New collection of family rooms and suites
At last, a luxury resort which understands interconnecting rooms and suites are the secret to holiday happiness and has introduced them into their new family collection at an affordable rate.
All rooms and suites have their own private balconies; spacious living areas and enormous HDTVs.
Family-shaped luxury extends to gorgeous marble bathrooms, with separate walk-in showers.
There's a choice of Deluxe Family Rooms with two large interconnecting bedrooms or Deluxe Two-Bedroom Family Suites with extra living space.
Two-Bedroom Family Suites are ideal for families with older kids, or families who simply appreciate a bit more space. They include a separate living room and their own mini-kitchen.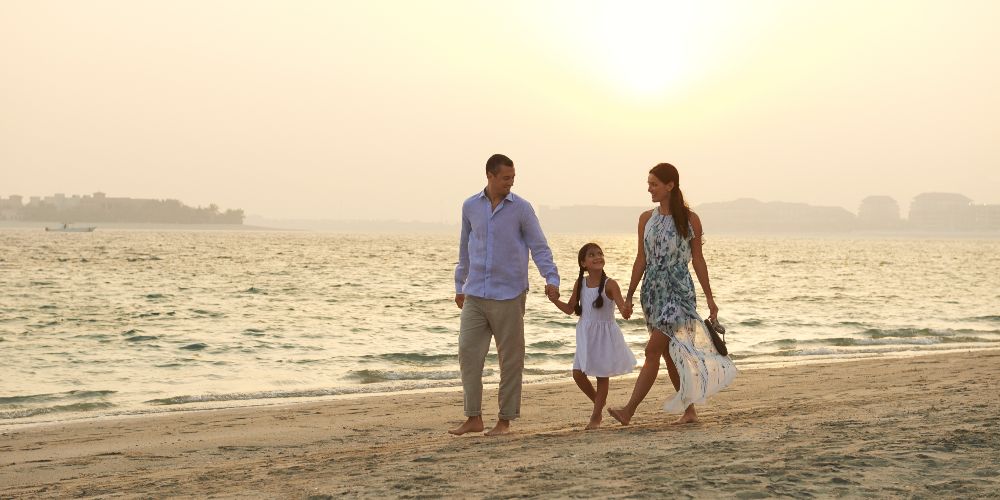 A resort which makes Dubai family holidays extra kid-friendly
From world-first attractions, incredible theme parks and beaches, right through to its activity packed Corniche, Dubai could easily have been designed by kids, for kids. And as one of the emirate's leading family resorts, Waldorf Astoria Dubai Palm Jumeirah sticks with the local tradition of going above and beyond on the child-friendly front. In fact, if you're the parents of babies or toddlers, the tradition kicks in before the holiday even starts, as the resort supplies baby equipment on request. So if you thought your cabin-bag-only days were over, welcome to the parent-friendly world of Waldorf Astoria Dubai Palm Jumeirah.
 How Waldorf Astoria Dubai Palm Jumeirah cares for kids (and parents)  
Each little guest staying in the resort's new family accommodation has their very own child-size bathrobe and slippers, as well as cosy personal pillows and a range of toiletries created just for pint-size pampering.
Parents can relax about mealtimes, as the pickiest young eaters will be tempted by children's menus with a careful balance of healthy options and firm favourites – available both in-room and at resort restaurants. We love the idea of specially designed kids' cutlery too, and the range of distracting 'table activities' are equally inspired.
Fully supervised Coco's Kids Club is great fun for four to 12 year olds, mixes creativity and play, tailors activities to different age groups and has the added bonus of giving grown ups some time to simply be grown ups.
As well as 200m of flawless white sand, the resort's private beach also has The Water Sports Centre so teens can try anything from sailing and kayaking to wakeboarding.
And thoughtful planning means the resort's family pools, kids' playground and beach are an easy stroll from rooms and suites.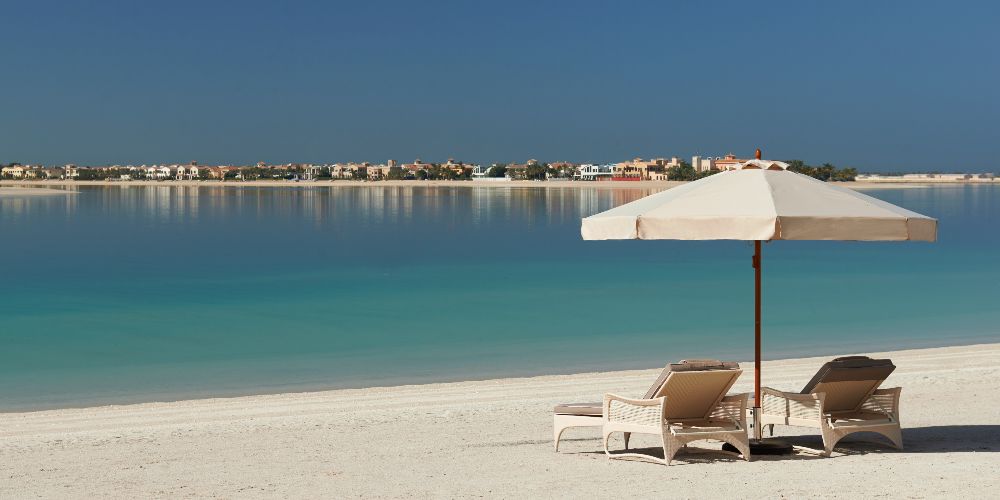 Why choose Waldorf Astoria Dubai Palm Jumeirah?
Now you know your kids will adore the resort, here are some very good reasons why parents love it too:
Set on Dubai's iconic Palm Jumeirah, overlooking the Arabian Gulf and complimented by a 200m stretch of private beach.
All resort pools are temperature-controlled, including one for adults-only.
The lavish Waldorf Astoria Spa covers an area of more than 3200m² and features thermal relaxation rooms, private saunas and steam rooms, as well as an extensive range of individually tailored spa and wellness treatments.
A choice of six outstanding restaurants and bars let you taste travel the word from Italy to California with stops in South East Asia and detours for the classic Waldorf Astoria Afternoon Tea.
The resort's excellent Water Sports Centre offers families all sorts of fun activities ranging from boat tours and kayaking to wakeboarding and jet skis.
Tennis is taken to another level with courts overlooking the resort beach (sunset matches are magical), easy equipment hire and coaching courtesy of the Rackets Academy.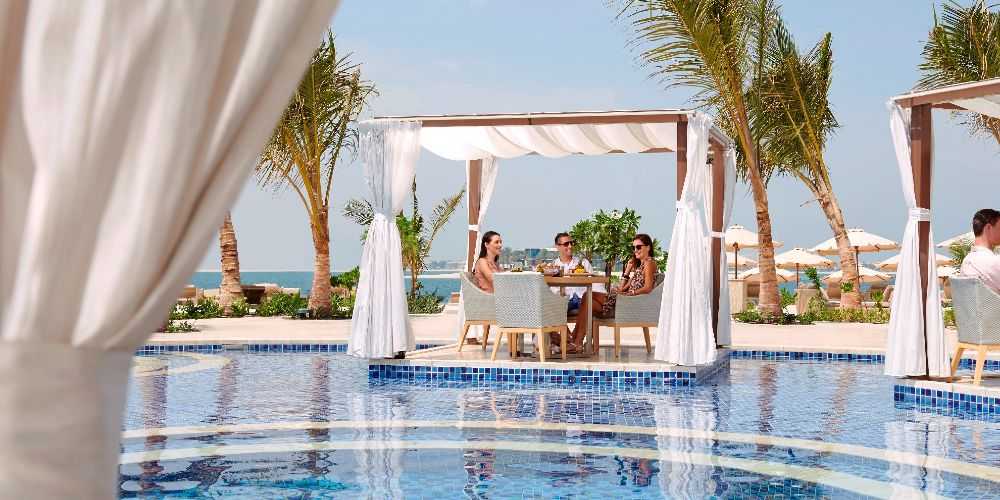 Generous offers to celebrate the return of Dubai family holidays
A combination of amazing weather and easy flights direct from the UK mean Dubai family holidays have topped the winter sun list for years. So the fact that they're back is good news and Waldorf Astoria Dubai Palm Jumeirah is the ideal place for families to celebrate this autumn and winter.
Created with kids in mind, the Family Time package is another reason to book a stay at Waldorf Astoria Dubai Palm Jumeirah. Everything from a specially designated children's check-in to in-room play tents and mini-passports are designed to delight younger guests. And parents can get excited about kids up to age 16 dining free, all holiday long.
The new Half-Board Premium package includes breakfast and dinner at a choice of resort restaurants, plus complimentary house drinks from 6-9pm, throughout your holiday.
If you want to extend your stay – always a temptation in Dubai – the Stay Longer and Save option now offers discounts of up to 25% on room rates.
---
Ready to celebrate the return of Dubai family holidays? Visit Waldorf Astoria Dubai Palm Jumeirah and find out more about fabulous offers made to fit UK school holidays for autumn and winter 2021.