5 reasons why families love Atlantis the Palm, Dubai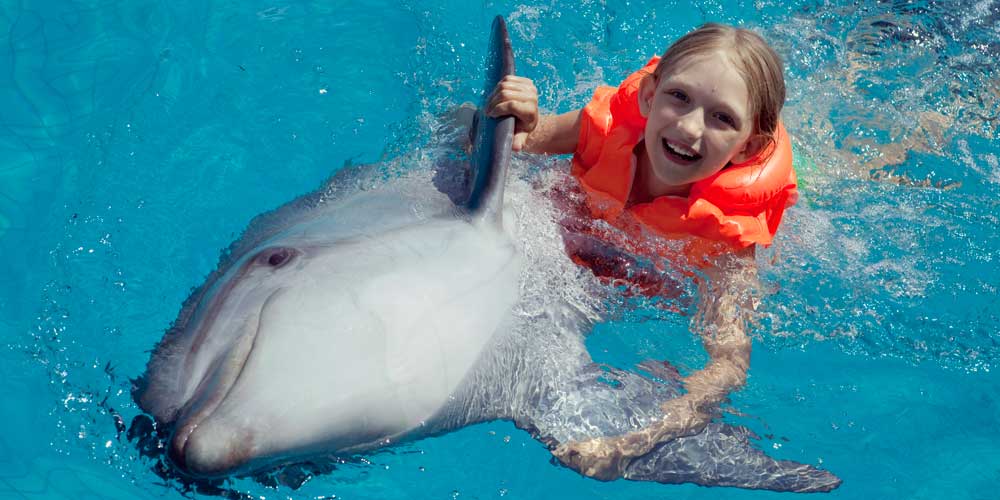 3/5

 Dolphin Bay and Sealion Point
It's easy to imagine the amazement on kids' faces when they realise Atlantis, the Palm has a resident dolphin pod. Dolphin Bay is one of the world's most refined cetacean habitats. The dolphins here interact naturally with each other, and they're insatiably curious and playful with human guests.
Gentle introductions in shallow water are exciting, but normally kids can't resist the thrill of swimming or scuba diving with dolphins too. Atlantis marine mammal specialists are almost as much fun as their charges so children are in expert hands, and it's as good as a rule to ask lots and lots of questions.
Going from sublime to sinister, kids can swap cute mammals for moodier big fish on a Safari in the Atlantis Shark Lagoon. If that sounds terrifying, don't worry. It's perfectly safe, and the experience is much more fascinating than fearsome.
Then there are the Atlantis sealions, specialists in hugs and kisses, and as intriguing as they are affectionate. If you need proof, spend an hour with kids at Sealion Point. This is a great learning experience, and it's suitable for non-swimmers, so even younger children can join the adventure.
Find out more about Kenwood Travel family holidays in Dubai