Sponsored Content
Since they opened the very first hotel on Mauritius nearly 70 years ago, Beachcomber Tours have had the pick of every delightful location on this undeniably glorious Indian Ocean island.
Today, with a total of eight luxury resorts on some of Mauritius' loveliest beaches, as well as great complimentary kids clubs, babysitting services, incredible restaurants and spas, free water sports and land sports and a choice of apartments, villas and suites designed with families in mind, the Beachcomber name has now become a byword for unforgettable family holidays.
This year's a perfect time to put that to the test as Victoria Beachcomber Resort & Spa on Mauritius is offering families an idyllic seven-night summer holiday in mid-August* including return UK flights and airport transfers on Mauritius. And it's lavishly all-inclusive right down to a range of free water and land sports, and free kids clubs – all for just £6065 for a family of four (two adults and two children, under 12).
There are lots of other offers this year too, including a Free Kids Meal Upgrade**, which is good news since Beachcomber think of your kids as kids right up until age 17.
Tempted to discover more reasons why Beachcomber Tours are the byword for unforgettable family holidays? Take a closer look at all eight of their luxurious resorts on Mauritius.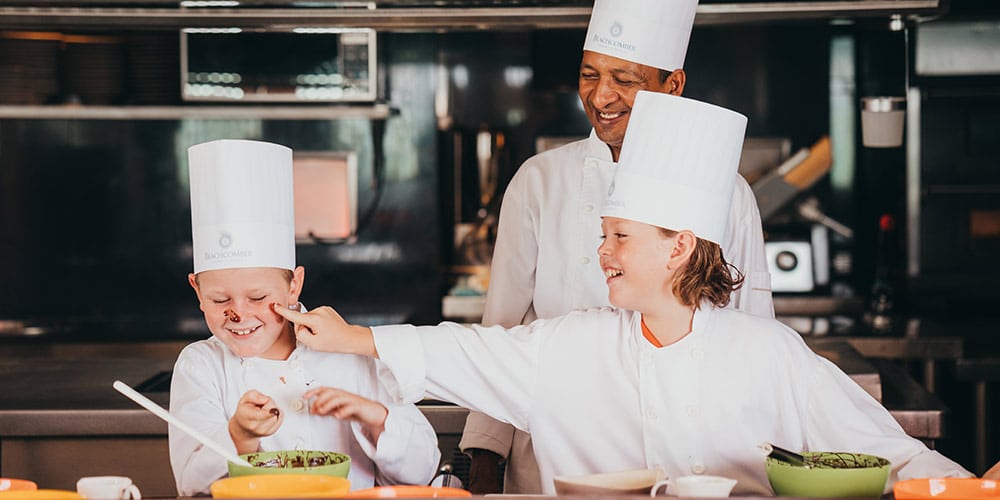 1/8

Royal Palm Beachcomber Luxury

The first Indian Ocean hotel to become a Leading Hotels of the World member, Royal Palm Beachcomber is luxury to the point of decadence – staff here outnumber guests by 3 to 1. So it's a delight to discover that it's also impressively family-friendly, has one of the best Kids Clubs on Mauritius, preps gourmet baby food in its world famous kitchens and reserves some of its best suites for families, including the marvellous Royal Suite which comes with personal butler and plunge pool. This all-suite property in the north of the island has a beach close to perfection and is within easy walking distance of lively Grand Baie.

Find out more about Royal Palm Beachcomber Luxury for family holidays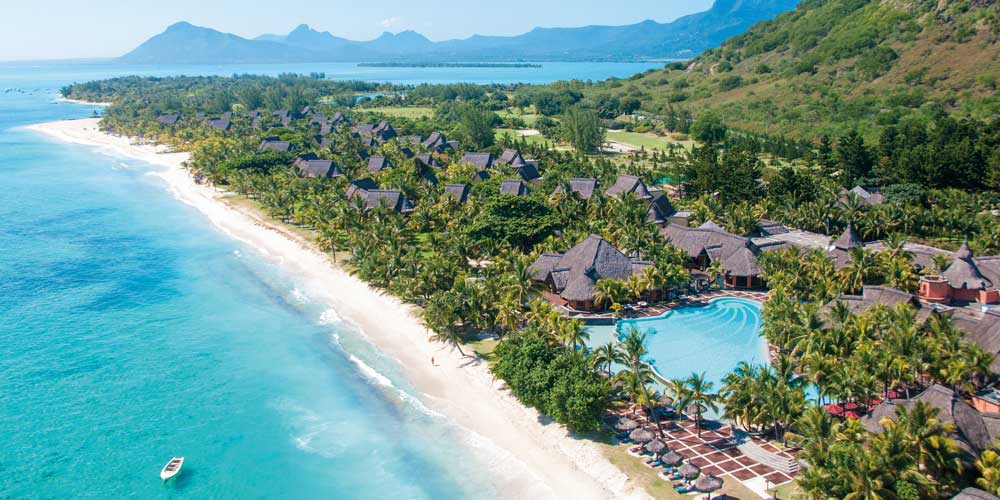 2/8

Dinarobin Beachcomber Golf Resort & Spa

Nestling between Le Morne Brabant and the Indian Ocean, Dinarobin Beachcomber is the mind's eye perfect Mauritius resort, right down to its sugary sand beach, lush landscaping, dreamy pools and no less than eight restaurants. For families it really comes into its own on the accommodation front, offering several villas with valets and private pools, as well as a range of suites with separate kid's bedrooms. This is another resort with a complimentary Kids Club and Dinarobin Beachcomber also arranges early family mealtimes with carefully planned children's menus. Plenty of water and land sports are available to keep teens busy and keen golfers can tee-off at up to four of the island's top courses.

Find out more about Dinarobin Beachcomber Resort for family holidays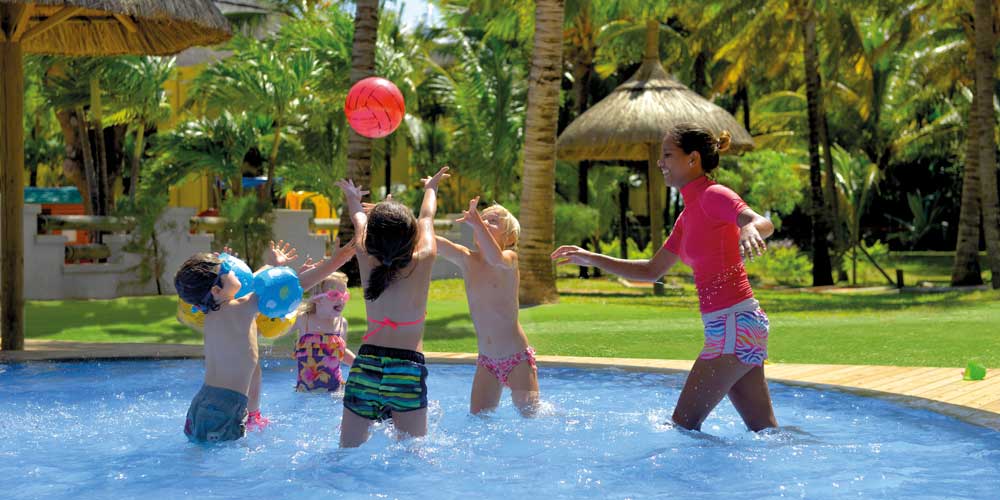 3/8

Paradis Beachcomber Golf Resort & Spa

Five kilometres of private beach and a pole position at the tip of legendary Le Morne Peninsula makes Paradis Beachcomber one of the most appropriately named Beachcomber resorts – it's also considered to be one of the finest of all resorts on Mauritius. Family villas here all sit beachfront and stretch to absolute luxuries like home cinemas or you can take your pick family suites with garden or beachfront settings. The Kids Club for three to 11 years focuses on creative play and has a fantastic activity programme (and it's free). Naturally the golf is superb, as are the water sports, there are eight restaurants to choose from and the spa takes soothing and wellness to another level entirely.

Find out more about Paradis Beachcomber Resort for family holidays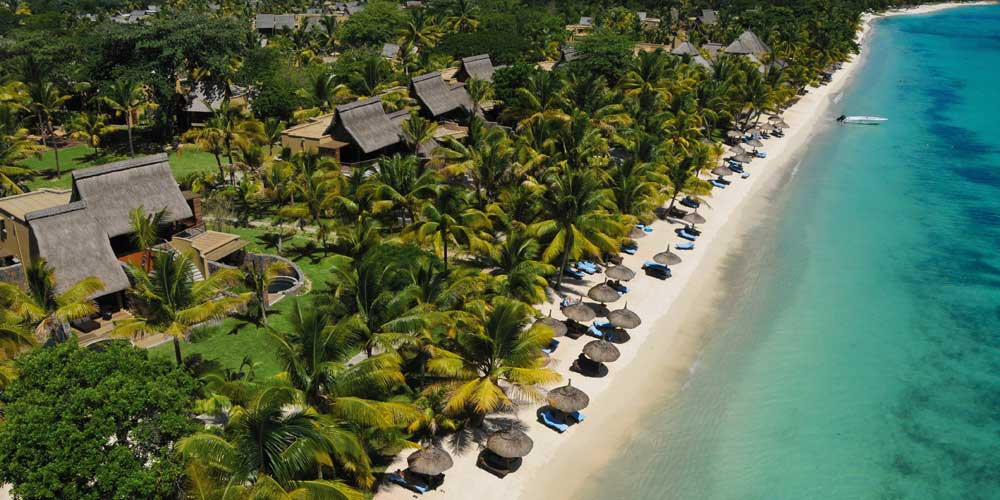 4/8

Trou aux Biches Beachcomber Golf Resort & Spa

Set on the west coast, close to Grand Baie and right on beautiful Trou aux Biches Beach, this all-suites resort is a great mix of idyllic island serenity and family fun. Free land and water sports along with an activity-packed Teen Club make it heavenly for older kids. Under 12s have their own Kids Club and there's even a baby day care service for one to three year olds during the week (all free). Six fantastic restaurants, thoughtful children's menus and freshly prepped baby puree, covers everyone on the food front. And on the sleep side of things, you can choose from family suites to family villas, with two or three bedrooms and private pools – the resort also has six garden pools.

Find out more about Trou aux Biches Beachcomber Resort for family holidays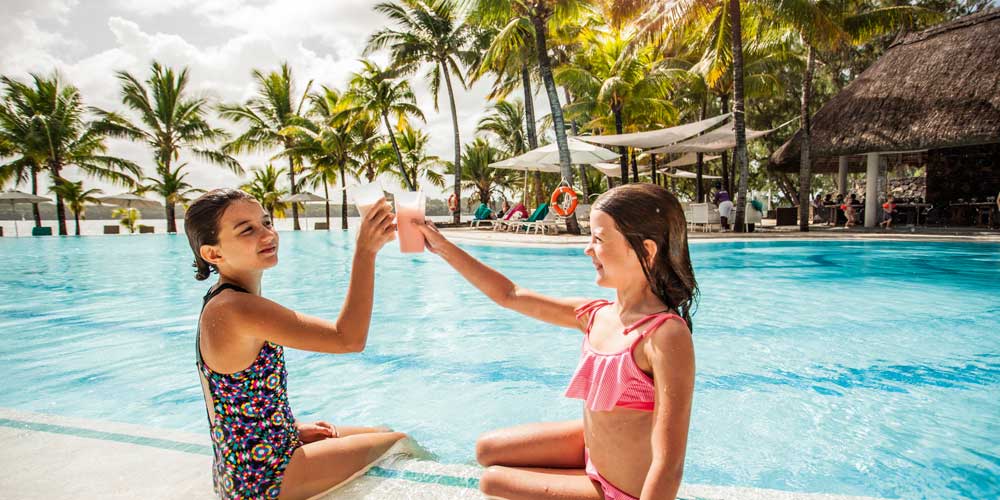 5/8

Shandrani Beachcomber Resort & Spa

Shandrani Beachcomber doesn't have to try too hard to seduce you completely. Not only does it sit in 70 acres of garden grounds on the divine south coast of Mauritius, it's also part of the Blue Bay Marine Park and has three flawless, white sand beaches. Families feel wonderfully at ease here, the all-inclusive packages are generous and all designed to make holidays with children blissfully easy. Complimentary Kids Clubs, early mealtimes and extra-roomy suites and family apartments add another layer of cocooning comfort to your stay. And older kids and teens are spoiled for choice when it comes to free land or water sports, freedom to explore and marine park activities.

Find out more about Shandrani Beachcomber Resort for family holidays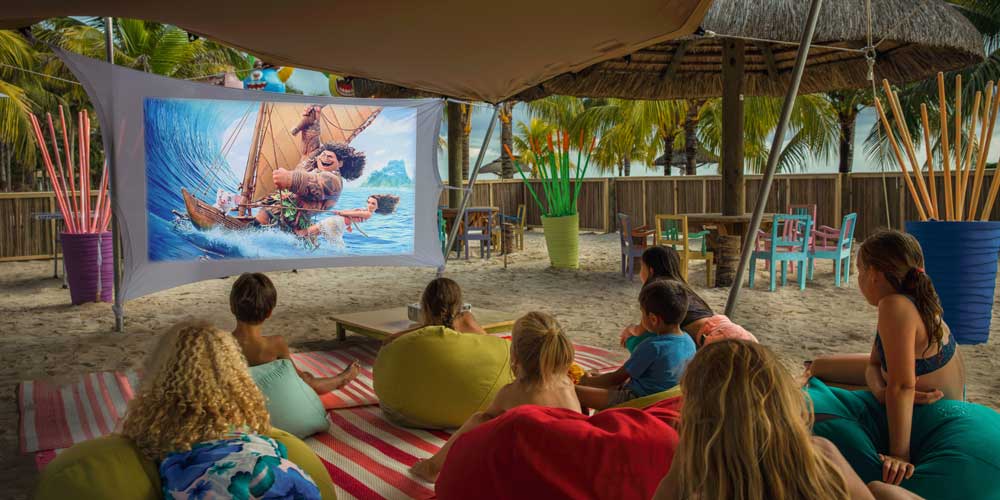 6/8

Victoria Beachcomber Resort & Spa

Mauritius is fascinating and if you're the type of family who likes to explore and really get to know a place, Victoria Beachcomber sits between Grand Baie and Port Louis and is ideal for dipping into island life. Of course there's plenty going on at the resort too from beachy fun and games to fabulous water sports, land sports and movies on the beach, as well as activity packed Kids Clubs and Teen Clubs. Family apartments here are thoughtfully designed to give everyone their own space and large enough for two adults and three children. Plus there's a choice of lovely, airy rooms which are perfect for smaller families.

Find out more about Victoria Beachcomber Resort for family holidays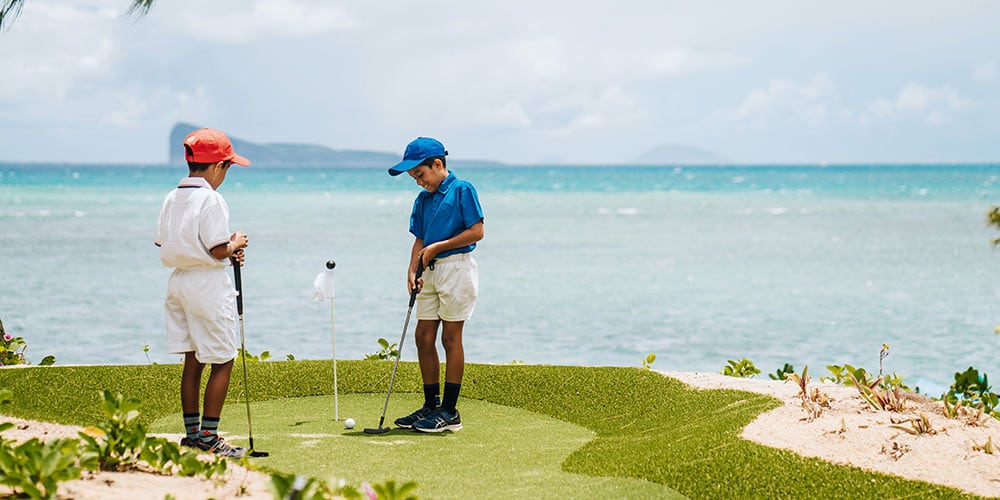 7/8

Cannonier Beachcomber Golf Resort & Spa

If you're looking for originality, this is the Beachcomber to beat on Mauritius. Not only does it have a spa built into the branches of a 100 year old Banyan Tree, its Teen Club is at home in an historic lighthouse and the entire resort's set in gorgeously green and tropical grounds woven through with waterfalls and creeks. Three to 11 year olds have a club of their own here and, like Teen Club, it's included in the cost of your stay. The resort also gives families the option of two bedroom apartments or a range of spacious suites, all freshly designed: Cannonier Beachcomber was completely refurbished in 2017. And the location – right on the beach, minutes from Grand Baie and near neighbour to Mont Choisi Golf Course – is almost impossible to better, even on endlessly scenic Mauritius.

Find out more about Cannonier Beachcomber Resort for family holidays
8/8

Mauricia Beachcomber Resort & Spa

Set in colourful Grand Baie, Mauricia Beachcomber has its focus firmly on making families feel at home, right down to accommodation designed into a self-contained 'village' with its own pools, gardens and sociable space. The complimentary Kids Club is excellent and both land and water sports are free too, so all ages are well taken care of here. There's a beautiful beach and the natural lagoon is swim perfect even for younger kids. And when it's time for bed, family apartments are well planned and spacious, within easy reach of pools, beaches and both resort restaurants, and no distance at all from the lively centre of Grand Baie.

Find out more about Mauricia Beachcomber Resort for family holidays

Ready to book your great value luxury family holiday at Victoria Beachcomber Resort & Spa this summer? Call now on 01483 445 621.

Or visit www.beachcombertours.uk to find out more about fabulous family holidays, year round, at all eight Beachcomber Tours resorts on Mauritius.

*Victoria Beachcomber Resort & Spa family holiday offer

Seven nights all-inclusive in a Deluxe Room at Victoria Beachcomber Resort & Spa, for two adults and two children (under 12) starts from £6,065 per family. Price includes return economy flights, various complimentary land and water sports, complimentary kids club and airport transfers in Mauritius. Departs 17th August 2020, price subject to availability

**Free Kids Meal Upgrade

Children sharing their parents' room get a free meal plan upgrade when their parents upgrade to either Half Board, All Inclusive or Escape Package. Valid until 31 October 2020 for children aged 0-11 years. Valid 20 April to 02 October for children aged 12-17 years.