Sponsored Content
Mention South Ari Atoll to seasoned divers and wait for a faraway look to drift into their eyes. And it's not just scuba enthusiasts that this part of The Maldives captivates: romantics are naturally susceptible; nomads love it; and families venturing this south side, are seldom tempted by the north again. So in the world's most ethereally lovely archipelago, where every island is idyllic, what is it about South Ari Atoll that enchants families more than most?
Amaya Kuda Rah, on Kuda Rah island right at the heart of South Ari Atoll, has quite a few of the answers. It's the resort where they believe in making Maldivian culture as much a part of a holiday as infinity pools, indulgent spas, and flawless, white sand beaches.
Luxury is still very much part of the experience; it wouldn't be The Maldives otherwise. But Amaya encourages exploration beyond their spectacular resort island. They invite you to visit other islands, get to know local communities, and discover intriguing ways of life. They even manage to make family picnics more of an adventure by taking you sailing to remote and gorgeous locations on traditional dhoni; built by local craftsmen to designs passed down through generations.
From intriguing ways of actively engaging kids with conservation to underwater thrills in some of the world's most legendary dive sites, Amaya Kuda Rah has a refreshing approach to making every moment of a family holiday unforgettable. Take a closer look at some of the very good reasons to think about joining them soon on lovely South Ari Atoll.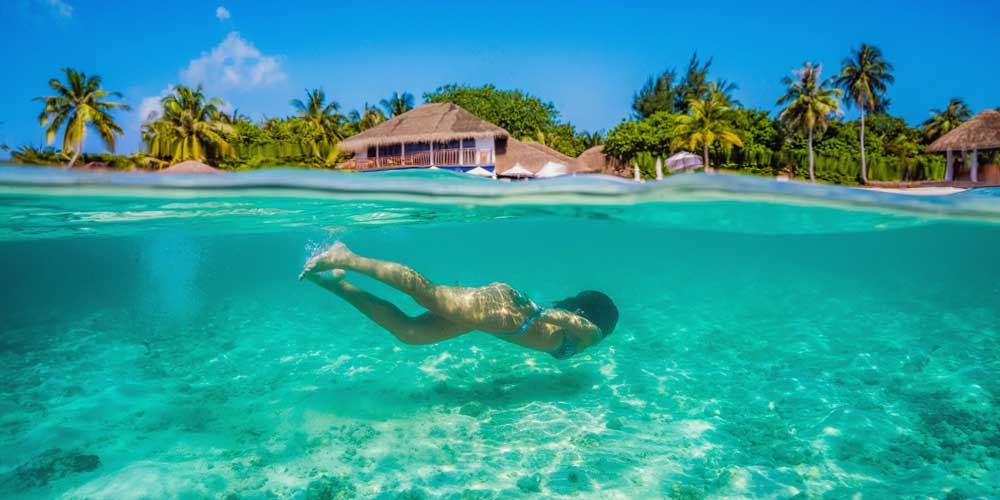 1/5 

Snorkel the underwater wonders of South Ari Atoll

Seasoned divers know South Ari Atoll for the almost miraculous Kuda Rah Thila dive site. One of the most famous in all of The Maldives, it's minutes from Amaya Kuda Rah, and almost as close to the equator. No surprise to find that the marine life here is rare, bordering on almost never seen, grey reef sharks are in permanent residence, and the soft coral is some of the world's most pristine, and carefully protected.

Even truly daring kids might not be quite ready to venture down into the depths of Kuda Rah Thila, but guided snorkelling expeditions around the resort reefs aren't any less thrilling. Unless of course, young explorers are nonchalant about gliding through clouds of colourful tropical fish, eyeballing sea turtles, and seeing living coral in all its many forms; up close and quite probably more astonishingly lovely than they ever dreamed possible.

Find yourself falling for the idea of Amaya Kuda Rah in South Ari Atoll? Book between now and March 2018 and save up to 20% on luxury family suites, beach villas, and duplex family beach villas with pools.