Sponsored Content
Family-friendly resorts in the Maldives are more of a rule than an exception these days. But it's not always easy to spot the ones that are name only, and those with a real commitment to making families a priority.
Lily Beach in South Ari Atoll doesn't leave any room for doubt. From thoughtfully designed, interconnecting, family beach villas to free kids clubs, and swimming pools just for families, their focus couldn't be clearer. But if you need proof, take a look at five other great reasons why Lily Beach is one of the Maldives' favourite family holiday resorts.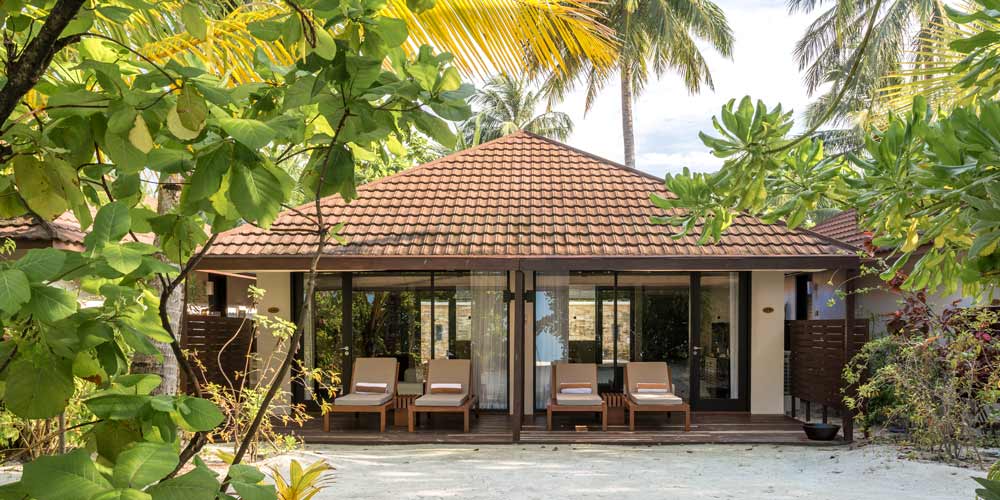 1/5

Family beach villas, designed for real families

If you're used to fitting in with how resorts think a family should look, you'll be pleasantly surprised by the refreshing approach at Lily Beach, where Family Beach Villas aren't just designed exclusively for families, they're interconnecting too. Which is only perfect if you don't conform to the standard 2 x 2 family size, and sheer independent bliss for the type of multi-gen holiday the Maldives works beautifully.

Of course, Family Beach Villas are roomiest of all at Lily Beach, and luxurious in the extreme. Secluded private terraces lead straight on to the island's shimmering white sands, and the opulent outdoor bathroom comes complete with jacuzzi and shower. A Home Theatre System, WIFI, satellite TV and DVD players keep everyone entertained indoors. And, for all their sense of privacy and peace, family villas are just minutes away from the resort pool, restaurants, kids club, and play areas too.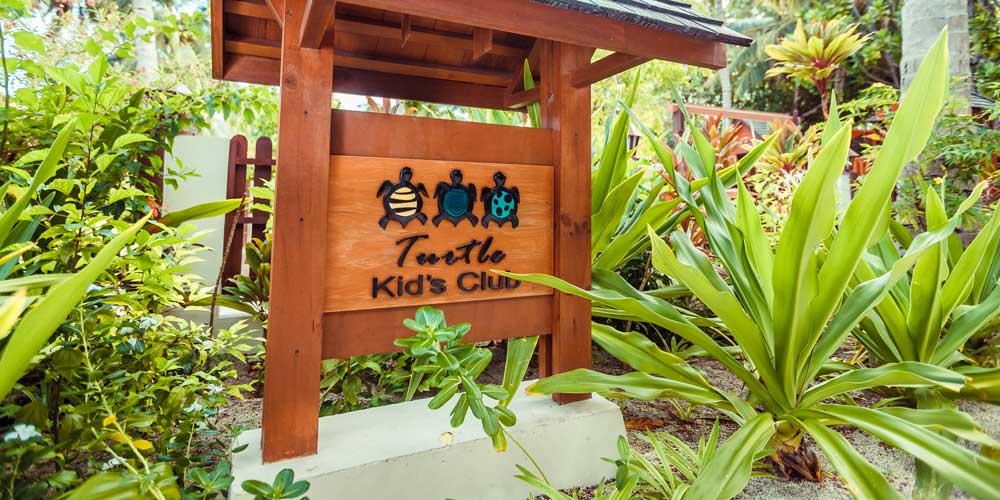 2/5

Turtles Kids Club: just bring imagination

Adventurous kids love Lily Beach, soulful creatives do too, and little wildlife enthusiasts, mini-marine biologists, wannabe sailors, and budding bookworms think it's pretty close to heaven. And a lot of credit for that enthusiasm goes to the extraordinary Turtles Kids Club.

Open seven full days a week, and absolutely free for children between three and 12 years old, Turtles is designed to match kids boundless energy, leave room for essential quiet time, and add fun learning into the mix too.

Every day is filled with inventive, age-specific activities, so kids can expect to get up to anything from feeding eagles to hunting crabs, catamaran sailing, snorkelling, baking, swimming, fishing, kayaking or whatever else happens to be in the daily diary.

And because Lily Beach understands making new friends is an important part of a holiday for kids, there's plenty of space to be sociable round the exciting adventure playground, basketball court and cool indoor play zone. Although under fives often appreciate Turtle's big, nap-perfect daybeds just as much.
Take a look at what's on the Turtles Kids Club activity programme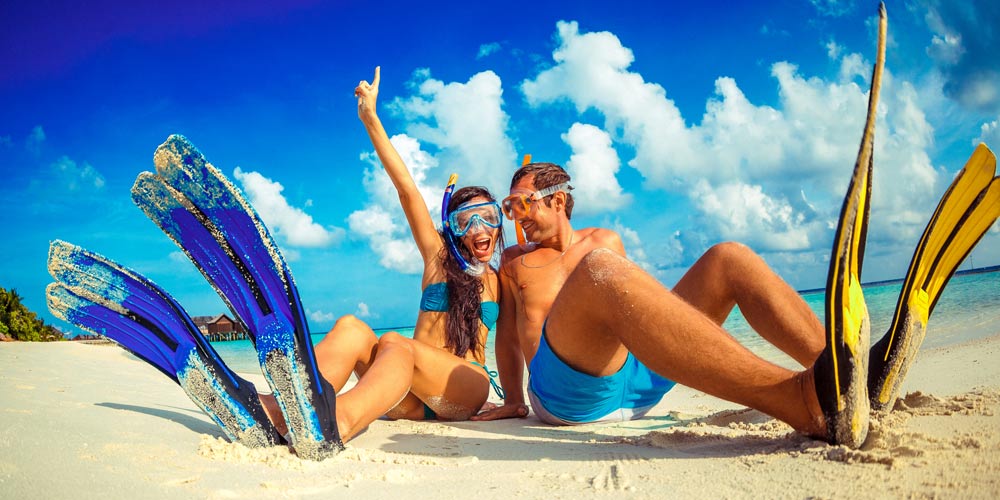 3/5

Fresh and exciting family experiences every day

Wake up every morning to the sight of the Indian Ocean, and you can't help but be inspired. Happily Lily Beach are big on water sports, and keen to encourage families to try new experiences, build skills, or even find a lifelong passion for the very first time: the resort's Discover Scuba programme is ideal for beginners.

Snorkelling, canoeing, SUP and the resort's amazing Penguin Semi-Submarine are all fun for family together time. Although you might want to take a few hours off parenting now and again to test your nerve with more daring activities like jet blading or jet skiing.

Of course, every holiday is exciting, but Lily Beach go into overdrive with family events for special celebrations like Christmas, Halloween, and Easter. So kids can look forward to a mix of Maldivian customs, as well as fun takes on familiar traditions, and plenty of favourites celebrated with typical warmth, and enthusiasm.
Explore the Indian Ocean's family water sports potential at Lily Beach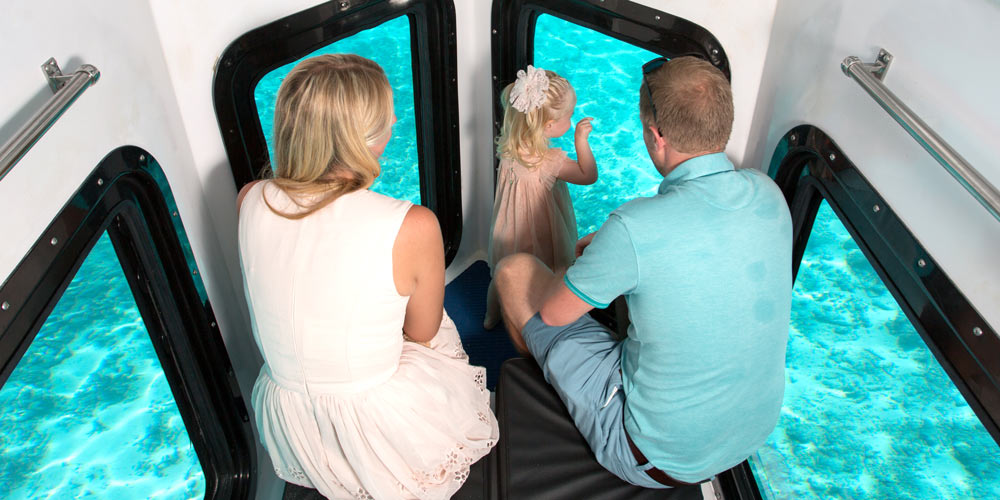 4/5

Child-size specialities at Lily Beach

Spend five minutes at Vibe Pool and it's easy to understand why Lily Beach can confidently claim to put families first in every sense. From safe wooden decking for kids, to heaps of disapproval-free splash space, a cute poolside bar, snuggly sun loungers, and even its own play area, this is a practically perfect family pool. Plus, it's just minutes from the resort's collection of Family Beach Villas, which makes it all the easier to enjoy, even just for a quick morning dip.

Naturally, playing all day, swimming, romping around in the sea, island hopping, and adventuring round non-stop, takes quite a bit of energy. So Lily Beach make re-fuelling especially tempting for kids with convenient early meal times, carefully planned menus, and even their own private dining area at Lily Maa Restaurant. Grown ups are welcome to join, of course.
Have a look round the exceptional family restaurants at Lily Beach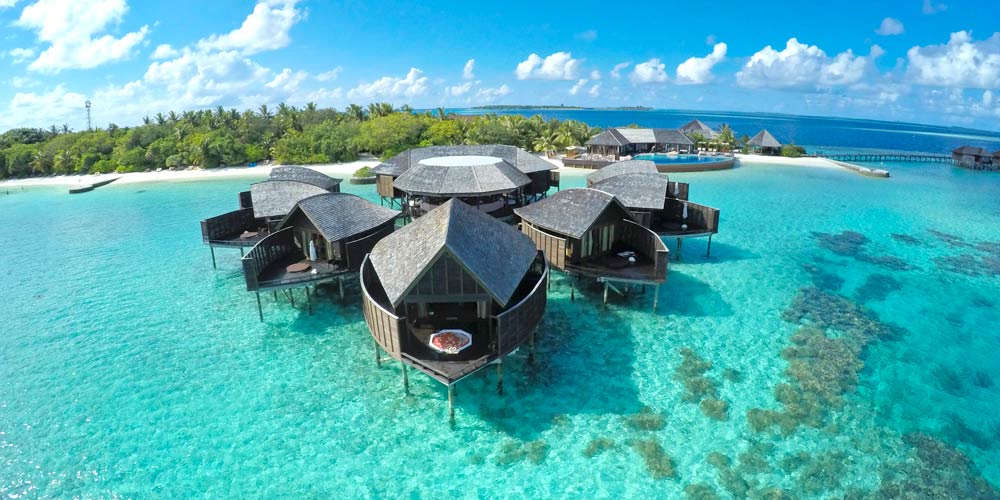 5/5

Lily Beach from a grown-up perspective

Between playing all day at Turtles, hanging out with new friends, splashing around in the children's pool, and having their own delightful dinnertimes at Lily Maa Restaurant, you may have to book time with your kids at Lily Beach.

But to make sure you don't get lonely or bored or feel too abandoned, the resort has a whole range of grown-up distractions to keep you happy while kids are off having a great time elsewhere.
Tamara Spa: winner of 'The Best Indian Ocean Island Spa' award 2017.
Island hopping adventures to Dhangethi and Mahibadhoo.
Sunset cruises aboard traditional Maldivian sailboats.
A choice of six different resort restaurants and bars.
Scuba diving round South Ari Atoll's legendary wreck sites.
Guided jet ski tours, and jet blading.
Lazy hours in a Lily Beach floating hammock.
Tennis, swimming, and island Segway tours.
Naturally, kids are welcome to join in quite a bit of the grown up fun, and the resort also has excellent babysitting services if you feel like having an evening off occasionally.
Find out more about Lily Beach and why families love everything about this exceptionally family-friendly luxury resort in the Maldives.