Sponsored Content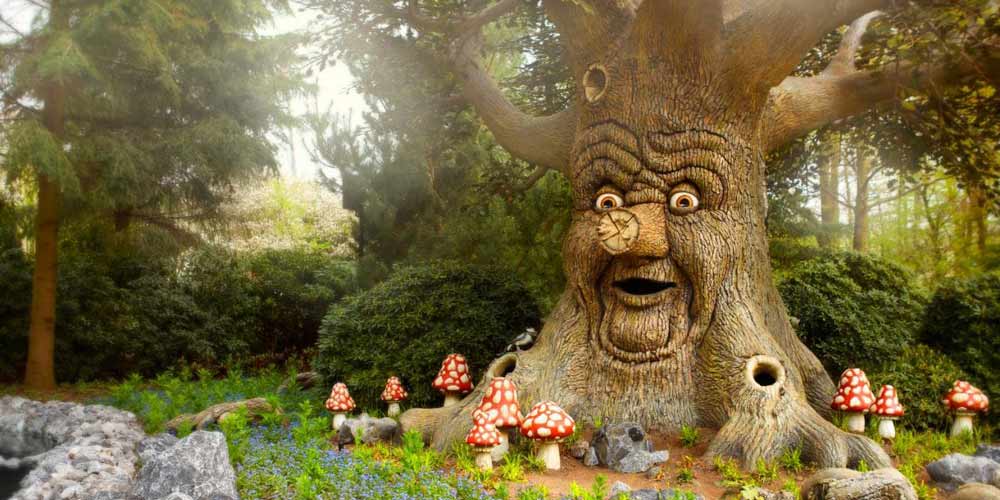 1/10

  Magical Fairytale Forest
Efteling's legendary enchanting forest is home to 29 famous fairytale characters, including Cinderella and Rumpelstiltskin.
It's also where you'll find the much-loved Fairytale Tree, whose branches and leaves flutter in the wind as he tells fairy stories to an enthralled audience (don't worry, he is learning English!).
Efetling is open 365 days a year. Park admission costs £27; kids under four go free.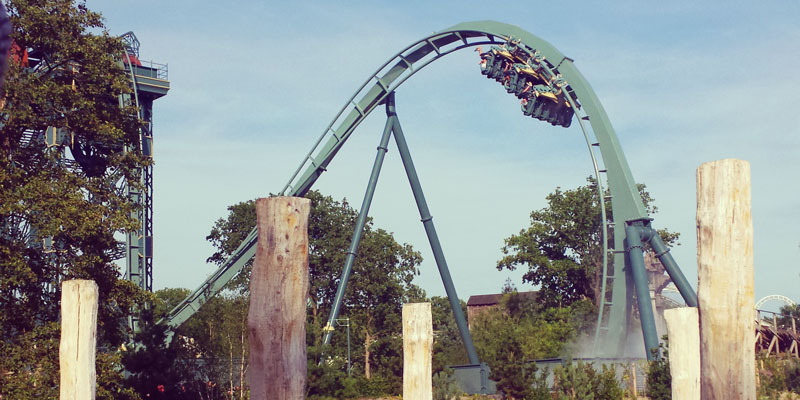 2/10

  Adrenaline junkies
Do you dare to be spun upside down, through loops, twists and turns at hair-raising speeds?  Choose from six rollercoasters and lots of other scary attractions to get your pulses racing. Baron 1898 is a dive coaster with a 37.5m free fall into an underground mineshaft at 56 mph – not for the fainthearted!
There's also a fun water coaster, De Vliegende Hollender, which zooms around the track inside and outside and exits into the lake.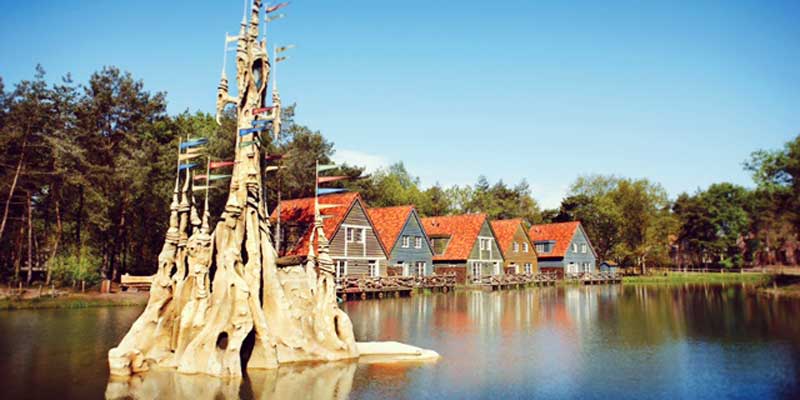 3/10

  Stay on site: Holiday village – Bosrijk
After a thrilling day in the park, retire to the tranquility of the Efteling Bosrijk Village, in an area of rich, natural surroundings beside the park. You can spend the night in a lakeside lodge, a charming woodland cottage, a traditional Dutch village square house or a comfortable apartment.
All the properties have a fully-fitted kitchen.

4/10

  Tasty treats
One thing's for sure – you will never go hungry at Efteling. You'll find everything from sit-down restaurants and banquet feasts to picnic areas (yes… you can bring your own picnic into the park).
Enjoy traditional Dutch pancakes at Polles Keuken, where you'll watch pans simmer, kettles whistle and ladles tap around the cooking stove which develops into a culinary symphony.
5/10

  Aquanura – Water show

You can't visit Efetling and leave without seeing Europe's largest water show. Four majestic frogs captivate the audience with a ballet which tells the story of the Efteling fairy tale. The spectacular show is a water symbiosis of water, light, fire and music.

The show takes place every evening as the park closes.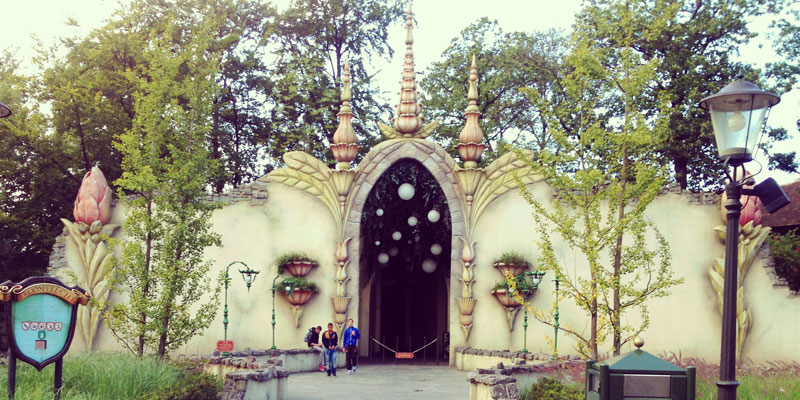 6/10

  Droomvlucht – glide through a land of fairies and trolls
You'll find exciting attractions and spectacular shows around every corner at Efteling. Unicorns, fairies and forest animals come to life and, when night falls, twinkling lights will guide you around the park.
For a real sense of magic don't miss the enchanting forest in 'Droomvlucht', the excititng dark indoor ride.
7/10

  Other family attractions
Take a boat trip on one of the Gondolettes on the lake, or try the Pirana, the wild river that takes you past waterfalls, rocks and totem poles.
On Fata Mogana, another exciting dark ride on water, you'll travel through a world where a giant protects the Sultan's precious gems. For a breather, hop on board the magnificent steam train.
8/10

  Ravelijn – Live show
Watch the story of Ravelijn come to life in a spectacular park show featuring stunt horse riders, ravens, knights and a disappearing Princess.
The show tells the story of an anxious nation who are waiting for their oldest prophecy to come true. It even features a five-headed, fire breathing monster – and you get to see it all.
9/10

 Winter in Efteling 
From mid-November, Efteling transforms into a magical winter wonderland. Snuggle up around bonfires and enjoy live entertainment under thousands of twinkling Christmas lights. You'll find ice skating, a real snow slide and even Efteling's very own cross country ski track!
As night falls, the attractions come to life. Marvel at the impressive illusions after sunset and see the breathtaking water show, Aquanura, in the dark, set to music, fire and spectacular lights.
[youtube id="1pUOI1Mss80″]
10/10

  Must-see nearby
You'll never have guessed it but right next door to Efteling is the picturesque nature reserve , 'Drunense Duinen' (Loonse and Drunense Dunes), a majestic expanse of sand dunes where there are plenty of activities to get involved in, including hiking, cycling, mountain biking and horse riding.
Efteling: Good to know
Easily accessible from the UK by plane, train, ferry and car
Great value for money – a family of four can stay from as little as £280
A selection of different accommodation types are available for guests to enjoy
Not all UK bank holidays and school holidays are the same in The Netherlands, so you could beat the crowds
There is an 'Early Bird' discount
Everyone speaks English!
Last minute deals are available
New for 2017: Symbolica, Palace of Fantasy, opened on 1 July
New for 2017: Loonsche Land Hotel & Village opened 31 May