10 of the best activities to do in Rome with kids
Sponsored
Holidays in Rome are fantastic fun for families. But, if it's your first time, think about exploring the Eternal City on a Withlocals tour.
Withlocals aims to give you a real sense of place, and help avoid the tourist traps. The company always work directly with local hosts, who are keen to share knowledge and create authentic experiences, so its tours are a great way to get under the skin of a city, and ideal for kids of all ages.
Withlocals' tours offer activities specifically for families, and put children front and centre in every one. All family tours include at least three fun, kids' activities, which can be anything from feeding ducks to cookery classes, treasure hunts or quizzes. Small-size groups of no more than eight make play breaks and snack stops easy to plan. And every family tour is private and fully customisable, which is the type of flexibility you want with younger travellers. 
Although, Withlocals does not hold back on the learning side. All the company's hosts are local experts and know how to engage kids with a city's story and keep them entertained, without compromising on more in-depth detail for parents.
Are you ready to discover the secrets of one of the world's greatest cities? Take a look at 10 of the best things to do in Rome with kids.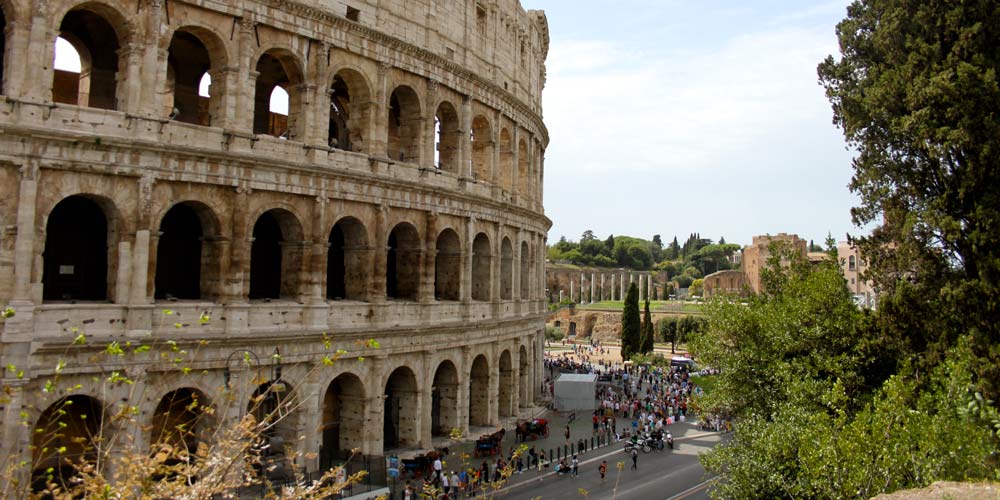 1/10

The Colosseum

Is Rome's Colosseum the world's greatest amphitheatre? No question. Built between 70 and 80AD to entertain patrician and proletariat alike, it holds history's first prize for bloodthirsty brutality, and also lays claim to inventing gladiatorial combat.

Back in the day, a spectacle here could last weeks, now kids can experience everything from restored wild animal lifts to the mighty arena, in a matter of hours, or less. The view from outside is awesome too; and thumbs-up selfies with 21st century centurions are a teen tradition.
Find out more about Rome's Colosseum for families