Sponsored Content
Holidays in Rome are fantastic fun for families. But, if it's your first time, think about exploring the Eternal City on a Withlocals tour.
Withlocals aims to give you a real sense of place, and help avoid the tourist traps. The company always work directly with local hosts, who are keen to share knowledge and create authentic experiences, so its tours are a great way to get under the skin of a city, and ideal for kids of all ages.
Withlocals' tours offer activities specifically for families, and put children front and centre in every one. All family tours include at least three fun, kids' activities, which can be anything from feeding ducks to cookery classes, treasure hunts or quizzes. Small-size groups of no more than eight make play breaks and snack stops easy to plan. And every family tour is private and fully customisable, which is the type of flexibility you want with younger travellers. 
Although, Withlocals does not hold back on the learning side. All the company's hosts are local experts and know how to engage kids with a city's story and keep them entertained, without compromising on more in-depth detail for parents.
Are you ready to discover the secrets of one of the world's greatest cities? Take a look at 10 of the best things to do in Rome with kids.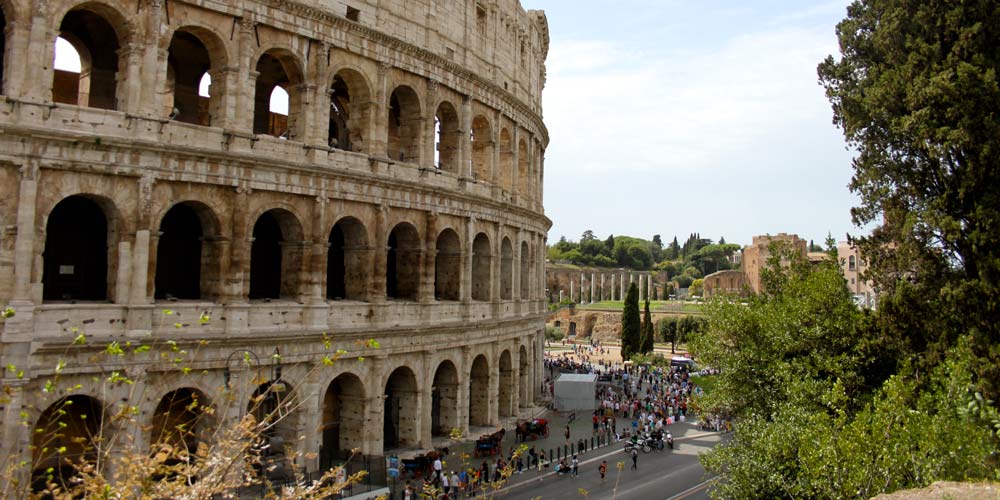 1/10

The Colosseum

Is Rome's Colosseum the world's greatest amphitheatre? No question. Built between 70 and 80AD to entertain patrician and proletariat alike, it holds history's first prize for bloodthirsty brutality, and also lays claim to inventing gladiatorial combat.

Back in the day, a spectacle here could last weeks, now kids can experience everything from restored wild animal lifts to the mighty arena, in a matter of hours, or less. The view from outside is awesome too; and thumbs-up selfies with 21st century centurions are a teen tradition.
Find out more about Rome's Colosseum for families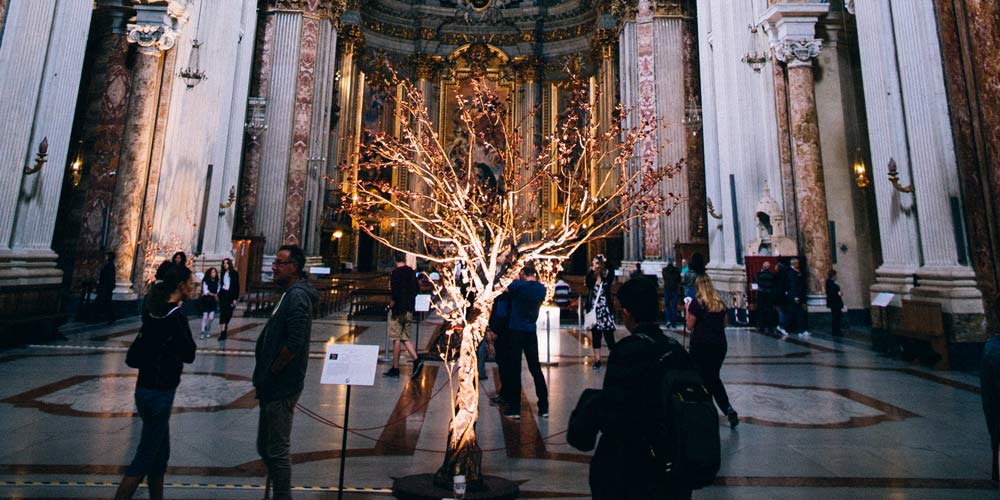 2/10

Vatican Museums

The Vatican Museums' art historians clearly know kids, because their well designed Family Audio Tour is a masterpiece.

Not only does it get younger visitors out of queuing (an eternal issue in the Eternal City), it's a perfect child-size length and covers all the greats; from best pictures in the Pinacoteca to Michelangelo's Last Judgement in The Sistine Chapel. Egyptian Mummies and plenty of animal art feature large. Plus, the audio-guide's multi-lingual, and kids can tour at their own pace.
Find out more about Family Audio Tours at the Vatican Museums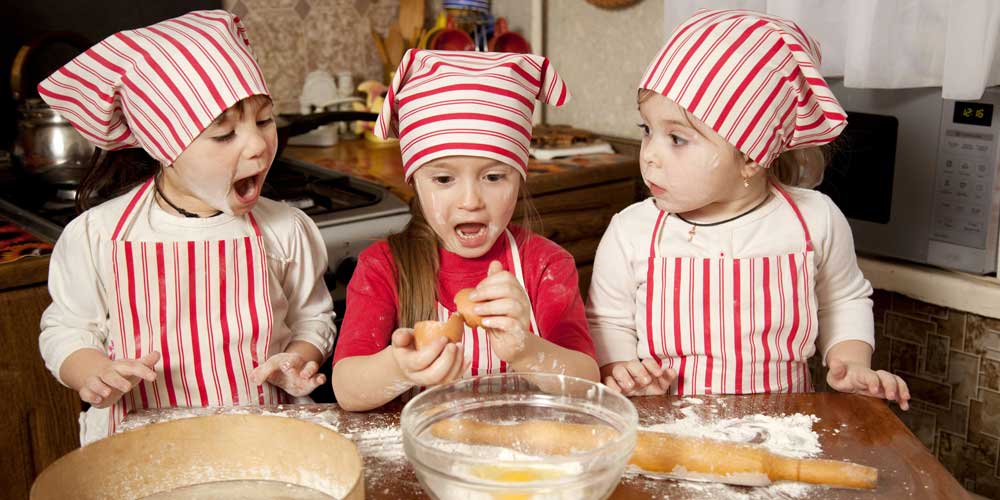 3/10

Pizza making classes for kids

Learning to make pizza for lunch in Rome, is a treat in more ways than one for kids, since the city doesn't traditionally fire up its famous wood ovens until dinnertime.

Apart from breaking a rule which really deserves to be broken, this cooking class couldn't be more authentic. Master pizza maker and top storyteller, Massimo, takes kids through everything from the art of swinging dough about to the best way of eating the end results. It's great fun; bite-size at just three hours, and under 10s cook for free.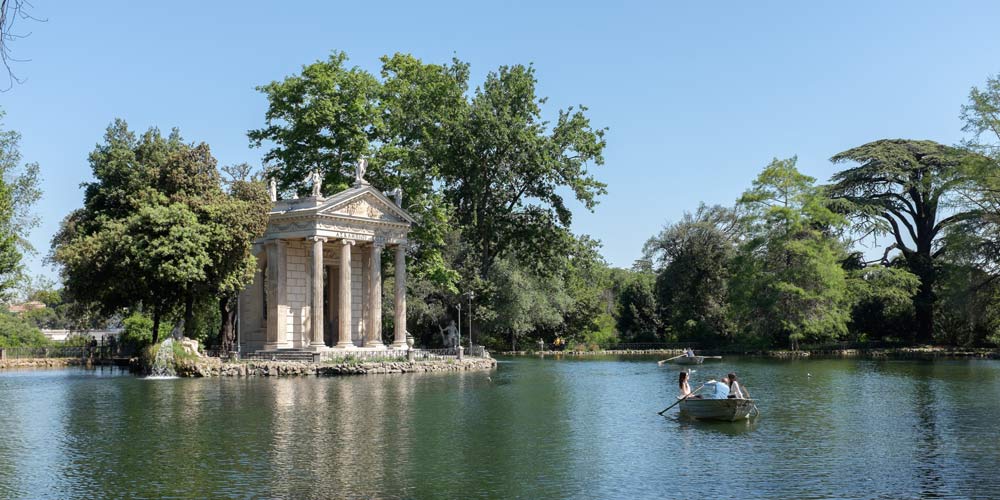 4/10

Boating the lake in Villa Borghese

When is a villa not a villa? When it's actually the most beautiful park in the centre of Rome, and home to several remarkable art galleries, including the magnificent Galleria Borghesia.

Kids will probably be more taken with the park's pretty lake, and its rowing boats for hire. Bring a picnic, have lunch under the trees, then set sail for the afternoon. Highlight for romantics is the Temple of Asclepius on the western bank, but young sailors should look out for pampered ducks by the dozen; stately swans, and hundreds of resident turtles. If they want to see geese, just row in the direction of the loudest noise.
Find out more about Villa Borghese boat hire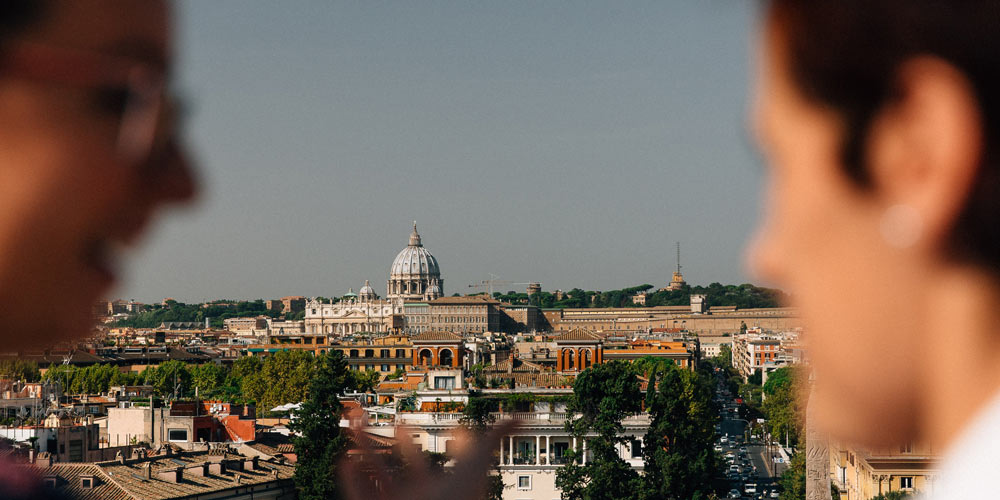 5/10

Janiculum Hill

It might not be one of Rome's legendary seven, but Janiculum is far and away the city's most famous hill.

It's right on the edge of atmospheric Trastevere, and the panoramic views from the top are spectacular. There's a great tradition of family days out here, and the climb up is gentle enough for the littlest legs. Withlocals' guide Amandio has two kids himself, so he's an expert on keeping the pace easy, making every step fun, and fitting in plenty of time for running around the pretty playpark on top of Janiculum.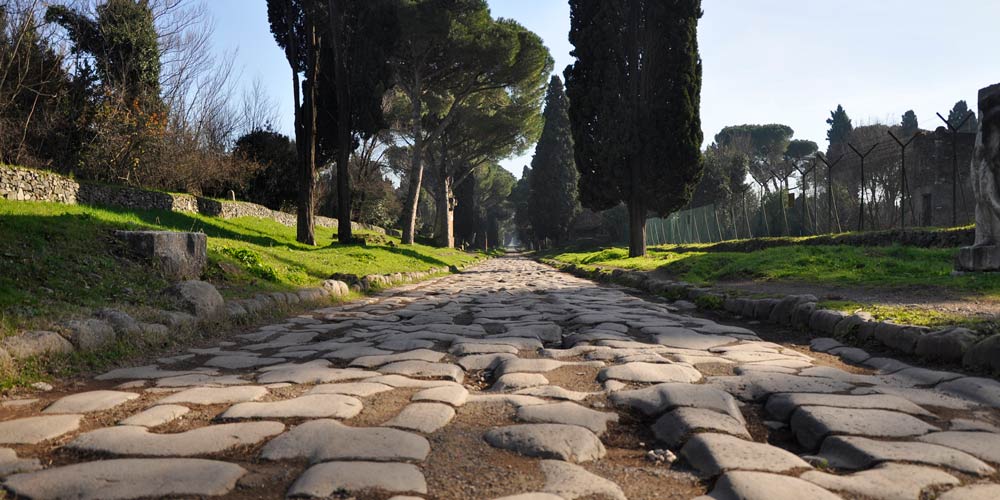 6/10

Walking and cycling on Via Appia Antica

The Via Appia Antica, or Appian Way, is one of the world's oldest road, dates back to the fourth century BC and, in its heyday, covered 500km: all the way from Rome to Puglia. The city section is 17km long, and trimmed almost its entire length with ancient monuments, tombs, catacombs, and villas.

Head out on Sunday, and the road's entirely car-free, and fantastic for a family walk – short or long depending on ages and stamina. There are several local bike hire shops, so cycling's another good option. However you go, don't forget to make a big deal of the enormous, black basalt paving stones: millennia old, they never fail to amaze kids.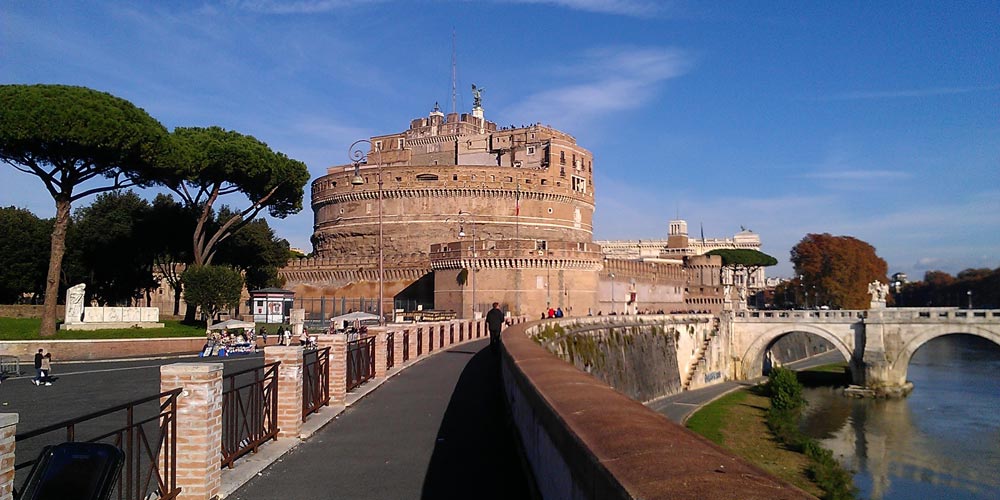 7/10

Castel Sant'Angelo

Hard as it is to believe these days, circular Castel Sant'Angelo was once the tallest building in Rome. Built in the first century, it was originally Emperor Hadrian's mausoleum, before being commandeered as a papal fortress in the 1600s (Vatican City is nearby) and more recently, making an appearance in the Tom Hanks' movie, Angels & Demons.

Now a museum, the Castel's packed with enough local myths, legends, and gory tales to keep kids entertained for hours. Get there by crossing the Tiber on Ponte Sant'Angelo: one of Rome's loveliest bridges and famous for its 10 Bernini angels.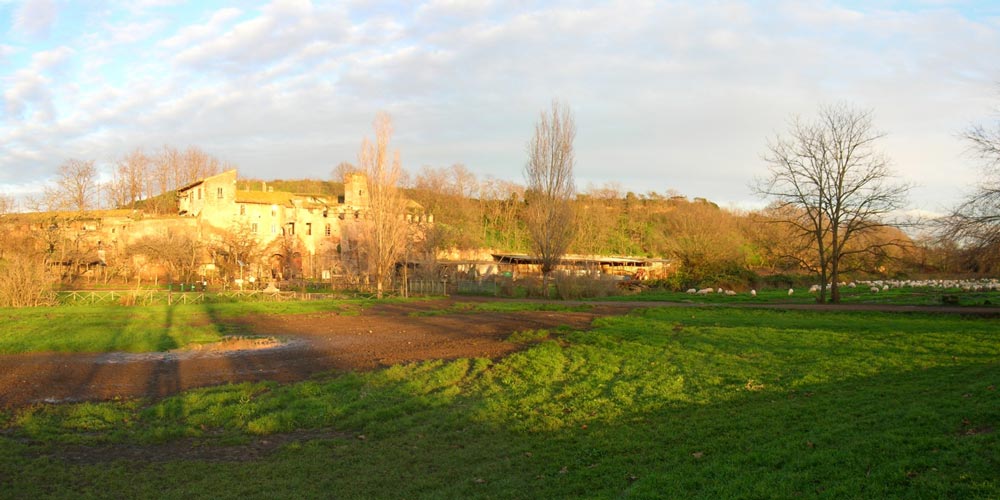 8/10

Bike tours round Cafarella Park

Rome's full of surprises, and Parco della Cafarella is one of them. It's part of the Appia Antica Regional Park, and a breath of fresh country air just south of the city centre: complete with flocks of sheep, shepherds, and rolling green fields.

Of course, because it's Rome, for every wide open space, there's an historic monument or ancient temple too. Spending a few hours here makes a nice break in the urban adventure for kids, and cycling about is easy-going fun. If you're lucky, you might even catch a glimpse of the white and fluffy local sheepdogs doing their stuff.
Find out more about Cafarella Park on a family bike tour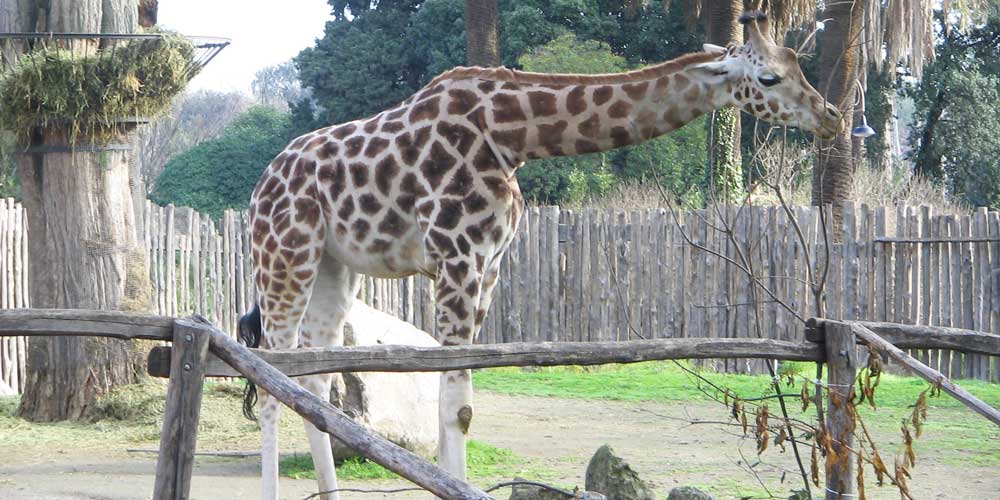 9/10

Bioparco di Roma

Bioparco di Roma (Rome Zoo) is just one more very good reason to put Villa Borghese on the must-do list for Rome. It's one of the oldest in Italy and focuses on conservation and education just as much as engaging kids with the wild residents.

Keeping habitats as natural as possible is another priority (the hint's in the name Bioparco) so if you don't always spot a creature instantly, take a closer look. There are over 200 animal species here, which can mean a bit of walking for younger visitors. Happily, a cute little train tootles around the zoo to help out in those 'too tired to trek' moments.
Find out more about Bioparco di Roma for family days out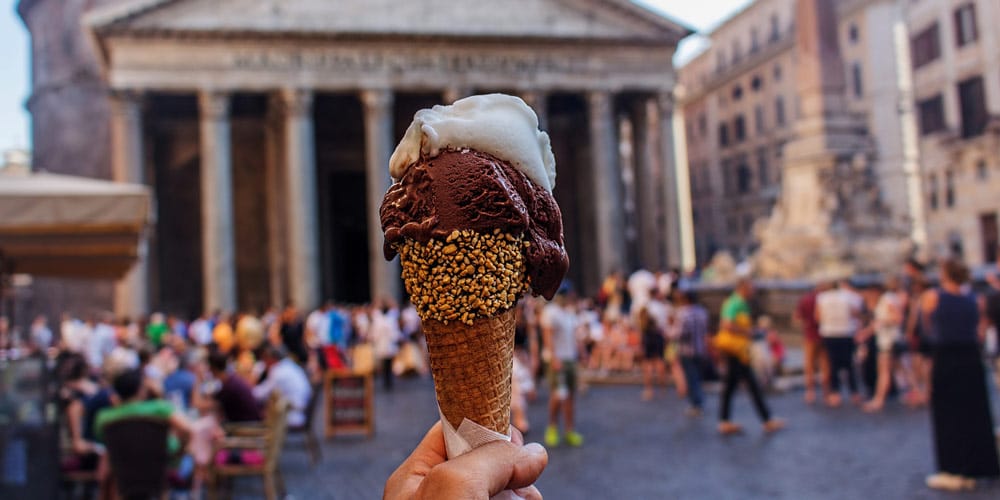 10/10

A tour of Rome's finest gelato, and other treats

Everyone knows about Rome's favourite sweet treat, but only the locals know where to find the most authentic gelato, what flavour combos work, and how to eat it like a true Roman.

Rome's Best Family Food Tour is the inside track on Italy's unique version of ice cream, taste by taste. It also introduces kids to the delights of Pizza Bianca, and the freshest fruit they'll ever have tried from historic Campo di Fiori market. Grown-up gourmands can look forward to learning the secrets of real Italian coffee, and falling head over heels for the belief-defying local chocolate.



Tempted to try Rome, or is there another city you're keen to know better? Take a look at where the expert local guides at Withlocals are planning family tours in Europe and Asia for 2018.