Sponsored Content
Clean air, majestic mountains, long alpine roads, exquisite food – Valle d'Aosta has well and truly earned its place on the map as a world-class destination for families. And with an ever-increasing number of travellers looking for holidays in which the majority of time is spent outdoors, the Italian Alps ticks all the boxes. Vast areas of open space mean that you and your clan can avoid the crowds wherever your activities take you, all the while enjoying the best of Italy's gorgeous natural surroundings. Valle d'Aosta is without a doubt one of the finest places in Europe for active families – find out our top three reasons why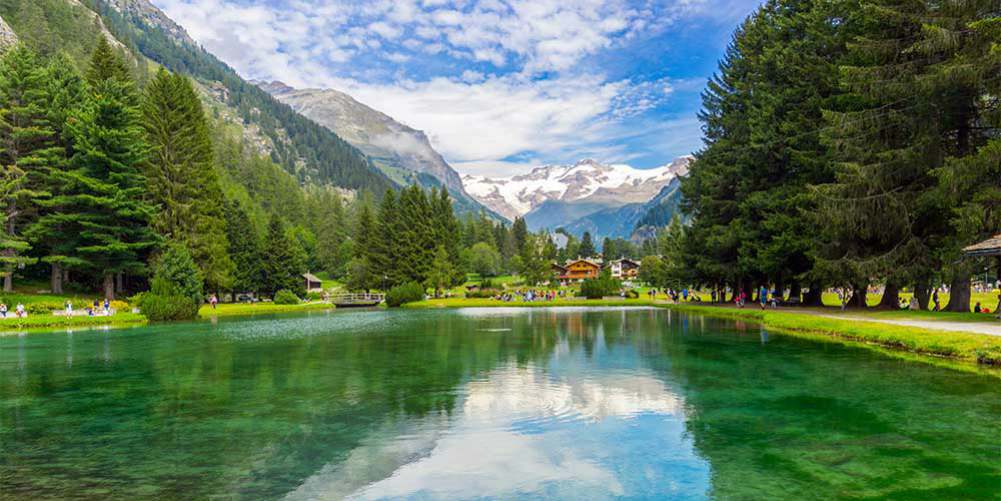 1/3

Water sports
Between April and October, the mountains, valleys, rivers, lakes, forests and parks of Valle d'Aosta come to life, creating a summertime idyll and a destination brimming with outdoor adventure. As a mountainous region, the arrival of the warm weather ushers in a plentiful supply of freshwater from the peaks as the snow melts and the previously wintry landscape explodes with colour and wildlife.
The biggest, wildest river in the region is the Dora Baltea that flows through the central valley with glacial water running off the Mont Blanc massif. It is perfect for adventure, where you and your family can follow the lead of an expert river guide to experience the Aosta Valley in all its glory, exploring its rocky canyons and rapids by raft or kayak on the upper sections of the Dora. For better views of Mont Blanc and a slightly more relaxing trip, take on the Dora Baltea rapids in Pre Saint Didier. Raft or kayak through the Gorge de l'Enfer at a gentler pace, winding along the lower part of the big river through the impressive natural landscape and hidden spots created by the gorge, as well as through vineyards, past medieval castles in Saint-Pierre and by ancient ruins in Châtel-Argent.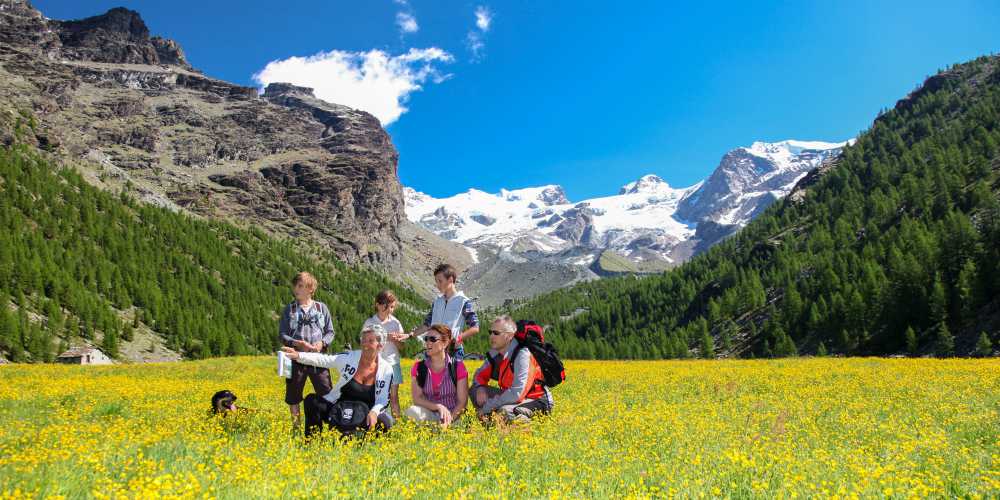 2/3

Hiking
Walking opportunities in Valle d'Aosta are virtually endless, allowing visitors to take it at whatever pace and level they like, from post-lunch strolls to day hikes or even multi-day treks. Hiking families will embark on journeys that pass under dramatic peaks, through national parks and along well-marked footpaths on famous routes that can be taken on as a complete challenge or in bite-sized stages, finishing back down in the valley at the end of each day.
For an unforgettable experience, the Alta Via 1 hiking traverse – also known as the Alta Via dei Giganti – is a famous six-day hut-to-hut excursion through nature's own resplendent alpine architecture and the foothills of Europe's highest peaks: the pyramid of the Matterhorn, the Monte Rosa massif and the staggeringly high Mont Blanc. Tracing its path through the mountains, the trail can be walked by anyone since it follows well-marked footpaths and can be taken in sections, making it the ideal excursion for families of all ages and abilities.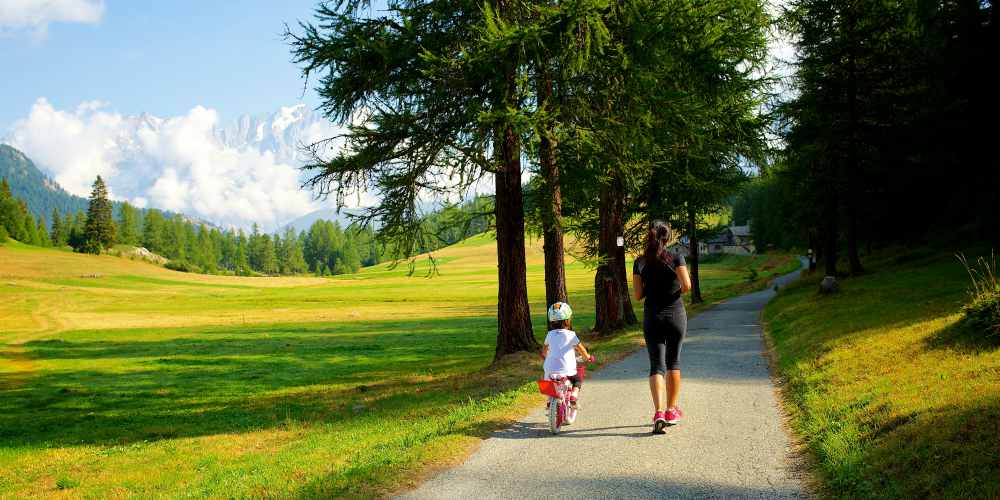 3/3

Cycling
As you may have realised by now, Valle d'Aosta is predominantly mountainous and therefore offers the perfect setting for two-wheel adventures, whether by road bike, mountain bike or e-bike. Breathtaking panoramas appear around every bend, with mile upon mile of winding trails, paved roads and dirt tracks that weave serpentine-like through the alpine terrain.
Seasoned road cyclists will find plenty with which to challenge themselves on the high altitude mountain passes in Valle d'Aosta. Yet families looking to embark on their first joint outing on the saddle are also exceedingly well catered for, with lots of gorgeous routes through equally impressive landscapes, as well as the option to drop in on the region's gastronomic attractions for a glass of local wine and a delicious bite to eat.