Sponsored Content
No country does culture with quite the same ease as Greece, making it a natural solution to the family holiday puzzle of how to balance fun and horizon broadening for kids. Because of course Greece also has sensational beaches, islands to spare and the sort of bold sense of adventure which comes from having invented the Olympics and birthed most of the world's original superheroes.
But how much can you realistically fit into one holiday, even in multi-faceted Greece? According to the experts at Visit Greece, if you pick the right region you can do more than you ever thought possible without rushing one bit. Put their wisdom to the test with a quick look at Athens and the Saronic Islands in the fabulously cultured and well connected Attica region, the epicentre of history and modern culture with the glamorous and cosmopolitan Athens Riviera.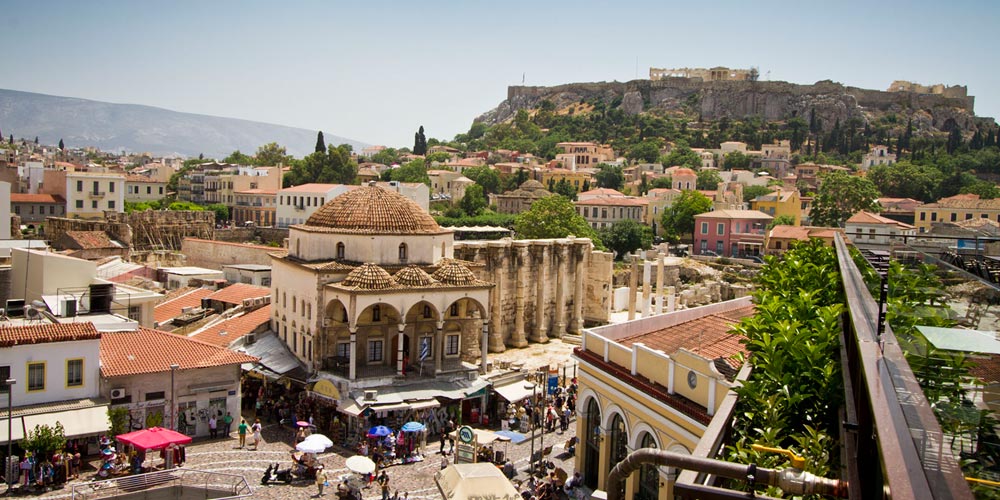 © Monastiraki, Athens
Athens
If you want to introduce kids to a bit of culture cunningly disguised as a classic Greek beach holiday, Athens is the place. Not only is it the most historic city in Europe, and one of the oldest, it also has a Riviera. Which basically means huge beaches and fun seaside resorts within easy reach of the monument-rich historic centre: perfect for that dip-in-dip-out potential that works wonders with kids.
Although, once teens have visited the ancient heart of the city, it might be a struggle to tear them away. Even the most nonchalant are awe-struck by the might of temples like the Parthenon and Olympian Zeus. Climbing the Acropolis rock is almost a rite of passage for teenagers and all soulful types can expect to fall head over heels for the heritage charms of delightful districts like Plaka or Thission. And as for museums: start at the stunning Acropolis Museum and you won't have to do much work to persuade kids into exploring dozens of other incredible Athenian collections.
When you want a breather from antiquity, the city's public gardens make lush and lovely pockets of peace for younger kids. And colourful Downtown Athens is a complete contrast to the historic centre: always lively and a great vantage point for admiring the floodlit Acropolis by night. Though, if you want the ultimate look at the city – to the Aegean and beyond – take the cable car up Mount Lycabettus. It's the tallest hill in Athens and the views are jaw dropping.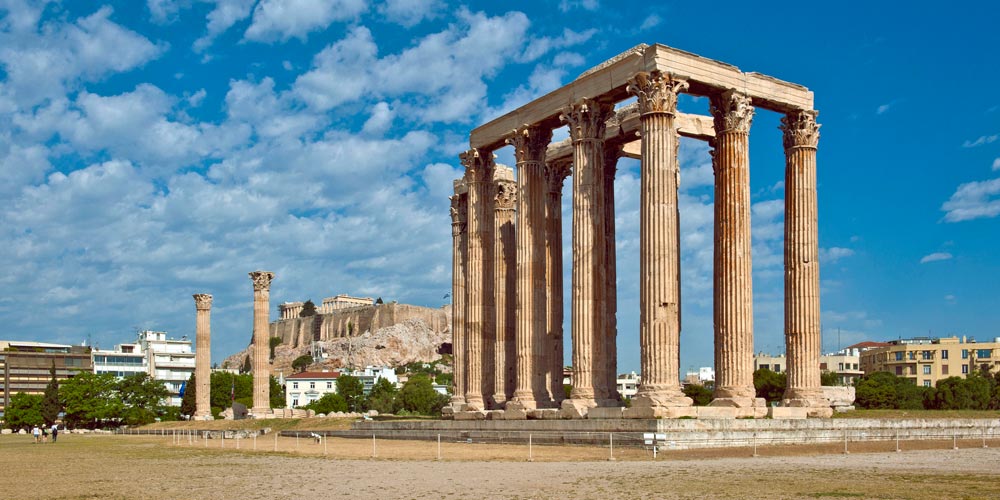 © Athens – Olympeion Temple Of Olympian Zeus
Don't miss
A walking tour of the Acropolis is a must-do with older kids, and wonders like the Parthenon, Olympian Zeus, Hadrian's Arch and the Temple of Athena Nike are only more astounding close up.
The award-winning Acropolis Museum looks spectacular from the outside and contains a collection of over 4000 antiquities excavated in and around the Acropolis.
Let kids get hands on around culture designed with them in mind at the Hellenic Children's Museum or the brilliantly inventive Children's Art Museum.
For beachy downtime head to Faliro on the Saronic Gulf – just a short, and pretty, tram ride from the city centre. Nearby Glyfada is great for big sandy shores with resort chic. Or you can even go full Athenian spa in the thermal waters of Vouliagmeni Lake.
Head to the energetic seaside resort of Voula for water sports and the fabulous Aqua Sea Sports waterpark.
The Technopolis science museum has a fantastic year round programme of children's events, and Goulandris Natural History Museum and the Athens Planetarium are even more fascinating experiences for science-curious kids.
Swap coast for countryside and go walking, hiking, cycling or horse riding in the wonderful landscape of Attica all around Athens.
The Stavros Niarchos Foundation Cultural Centre is a stunning new arts venue, designed by renowned architect Renzo Piano, and surrounded by Stavros Niarchos Park which kids will love: it even contains a labyrinth.
Attica Zoological Park is home to more than 2,000 animals from all over the world including reptiles, African big cats, primates, desert animals and several rare species native to Greece.
Hadrian's Library and the beautifully preserved Temple of Hephaestus are another two Athens' must-dos: kids will appreciate the temple's tale of Saint George Akamatis AKA Saint George the Lazy.
A visit to the Panathenaic Stadium is unmissable for sporty kids. It was originally built in the 4th century B.C, then excavated and magnificently restored in time to host the very first modern Olympic Games in 1896