10 awesome family activities in the Dordogne Valley
Think about the Dordogne Valley and images of hot air balloons sailing across clear, blues skies may be on your mind. You might conjure up snapshots of rolling vineyards and impossibly pretty villages. Or perhaps it's all about the river, enchanting châteaux and deeply mysterious forests.
Hold on to those captivating thoughts. Then open your mind to quite a few other ideas. Because the delightful Dordogne Valley may be a breathtakingly beautiful UNESCO Biosphere Reserve and world-class romantic, but it's also a natural playground, awash with adventure and packed from end-to-end with the type of phenomenal outdoor activities kids love best.
If you need a little more persuasion, try direct UK flights to Bergerac or Brive taking as little as an hour and 35 minutes. Or better still have a look at the top ten most fun activities for family holidays handpicked by the experts at Dordogne Valley Travel.
---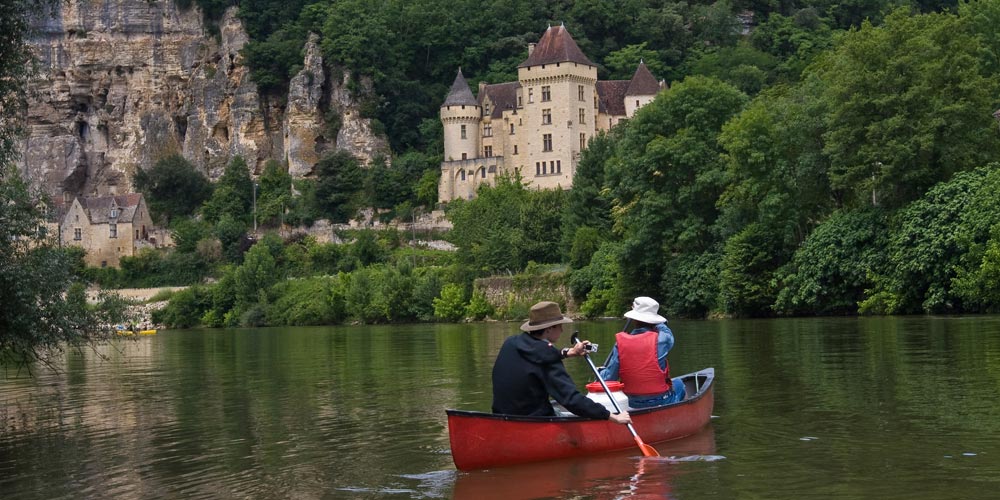 1.

Canoeing

When kids can handle a canoe, they can handle just about anything, and the Dordogne River is a great place to start. Gentle downstream routes are unbeatable for skill building, you can hire one and two man canoes from local companies: with friendly advice thrown in for free – 'river' is the universal language of the Dordogne Valley. You'll also be delighted to know private motorboats are banned on the Dordogne River, so all sailing is safe and serene; though expert canoeists looking for a bit of a challenge don't have to look too hard either. And if you want to put canoeing right at the heart of your holiday, then hire canoes for a few days and plan your voyage to take full advantage of family-friendly riverside campsites on-route.
Find out more about canoeing with kids on the Dordogne River