Sponsored Content
Make plans to visit Billund Denmark with kids. It's the home of LEGOLAND® Billund Resort but there's so much more to it than LEGO®.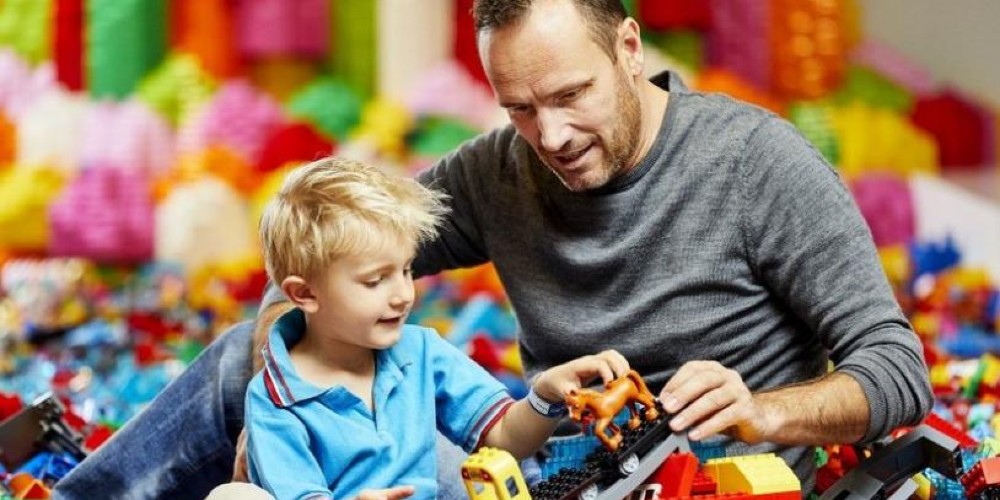 Image © LEGO House
LEGOLAND® Billund Resort is where the best family holidays are built
Denmark is the Land of Everyday Wonder. It's scattered all over with experiences and sights which offer up endless delight, prompt huge smiles and convince kids that the entire country was designed just for them. Which is tricky to argue with when Denmark is home to LEGOLAND® Billund Resort.
Billund is birthplace of the brick that became one of the world's favourite toys. It's also where you'll find waterparks and safari parks, aerial adventure courses and the one and only LEGO®  House. Direct flights from the UK to Billund take from just over one hour and 30 minutes. Although the town's in the centre of Denmark, so it's easy to reach from just about anywhere, including beautiful Copenhagen and the lovely city of Aarhus.
So yes, there's a lot to do in Billund that's to do with LEGO®, but there's a lot more to do besides. Take a look around and start making plans for next spring and summer.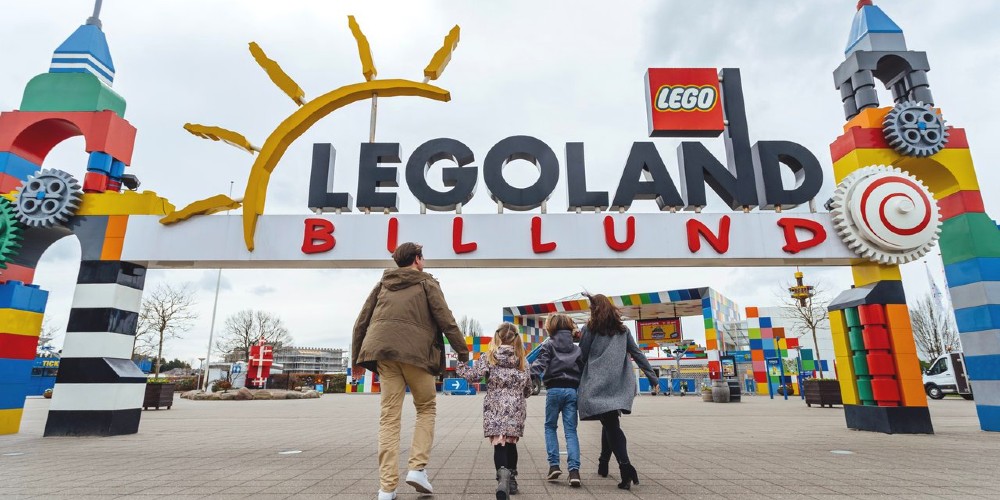 Image © Jesper Grønnemark
LEGOLAND®: the original park and still the one to beat
LEGO® was born in Denmark in the 1930s. Almost 100 years on and it's still one of the world's favourite toys, not to mention the basis for some of the best theme parks on earth. You can now visit LEGOLAND® anywhere from North America to Japan, but the original is in Billund where it was first built in 1968.
A mix of LEGO® and DUPLO®, thrill rides and family rides, imaginative play areas and creative zones, LEGOLAND® Billund is every kid's dream day out. Scandinavia's largest 4D cinema is here. There's a SEALIFE™ aquarium and an adorable LEGO® Miniland. Come on a sunny summer's day and splash down whitewater rapids on the LEGO® Canoe, scoot around the water on Jungle Racers and pilot Mini Boats – new for 2022.
If you want to immerse in the experience, LEGOLAND® Billund Resort has two enchanting theme hotels: LEGOLAND® Castle Hotel and Hotel LEGOLAND®. Or you can add the fun of outdoorsy Billund Denmark and book LEGOLAND® Holiday Village.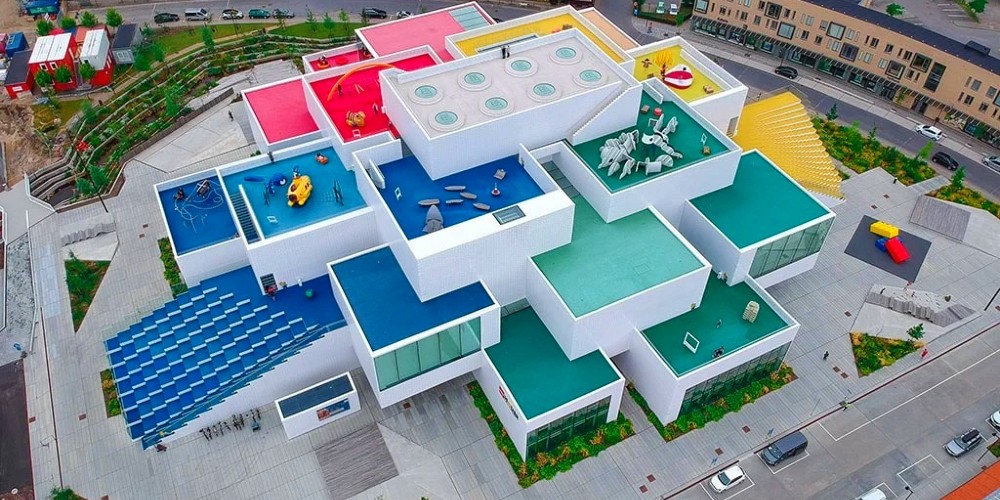 Image © LEGO House
LEGO® House: the interactive Home of the Brick
Right in the centre of Billund, LEGO® House celebrates the potential in every LEGO® brick. One of a kind it's a space where kids (and parents) can unleash their creativity and build, design and invent with LEGO®. It's also home to the LEGO® Museum and the fantastically exciting Robo Lab (now in its second version).
Four zones packed with bricks connect creativity and play. No surprise this is where visitors to the House spend most time.
The Tree of Creativity contains over 6 million LEGO® bricks and stands 15m tall in the heart of the House.
Nine creative roof terrace playgrounds.
Robo Lab version 2.0 sends kids on a virtual mission to fill the world with bees, flowers and honey.
Everyone gets a Magical Wristband to record memories of their visit to download at home.
The LEGO® House is open from February to October, runs events and school days throughout the year, so check times before you visit.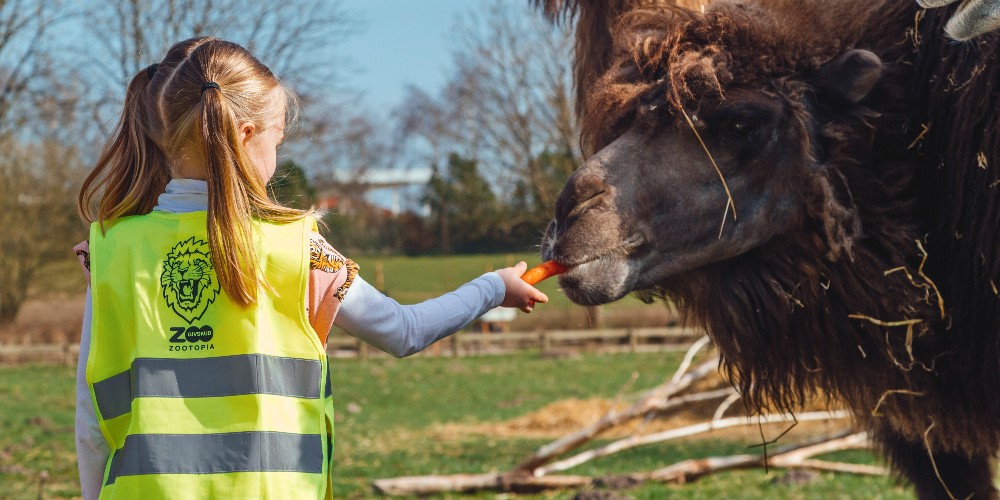 Image © Jesper Grønnemark
Givskud Zoo: explore a wildlife packed savannah when you visit Billund Denmark
By now you might be getting the impression that Billund is a pretty playful place. Just wait until kids see Givskud Zoo. A 20 minute drive from the centre of town, this is where you can walk or safari round Denmark's very own savannah and see everything from spectacled bears and giant otters to gorillas and barbary macaques.
The largest penguin enclosure in the entire country recently opened here. And it's also the home of Denmark's largest dinosaur park where kids can meet more than 50 life-size giants and learn about their habits and habitat.
Speaking of learning, Inspiratorium teaches young visitors all about protecting nature and the impact of human behaviour on the natural world. And the Global Goals Park is the place to put education into practice with boundless ideas and inspiration on practical actions we can all take to protect the planet.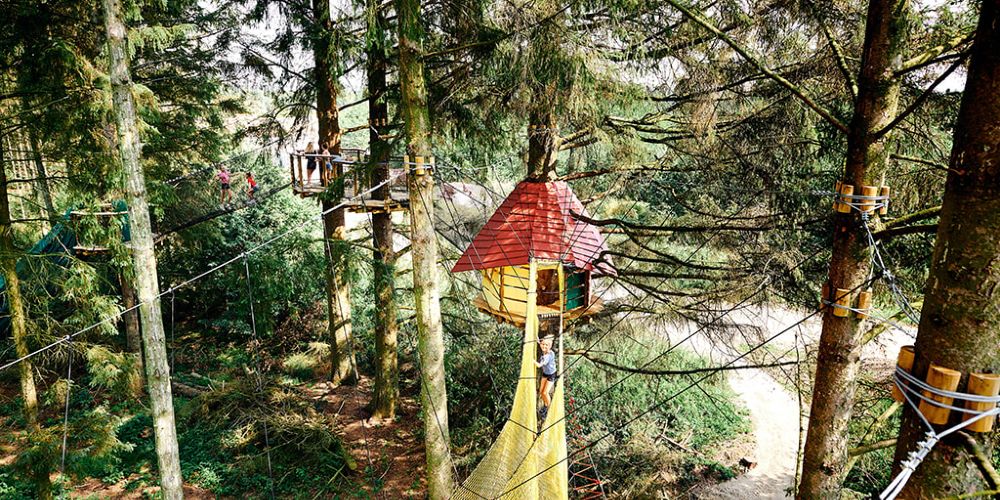 Image © WOW PARK
WOW PARK: visit Billund Denmark for wild and wonderful play in the forest
WOW PARK is just outside Billund in an area of untamed forest about the size of 40 football pitches. Plenty of space by any standard and it's filled from end-to-end with family activities to captivate young kids, excite older ones and make parents feel like children again – in all the best ways.
Aerial adventure course with treehouses, chutes, slides and 14m high hanging bridges.
Trees strung with vast net platforms, huge swings and ziplines.
Underground mazes and tunnels are a brilliant alternative to aerial fun.
The Water World is a perfect place to play on a sunny day.
Head to the game fields for Viking challenges.
Meet friendly goats, tame enough to feed by hand.
Get wildly creative at WOW PARK'S imaginative workshops.
Hungry kids will love the idea of picnic and cookout areas. And if you make for Hammock Grove you can cosy round the campfire and toast marshmallows and Twisty Bread.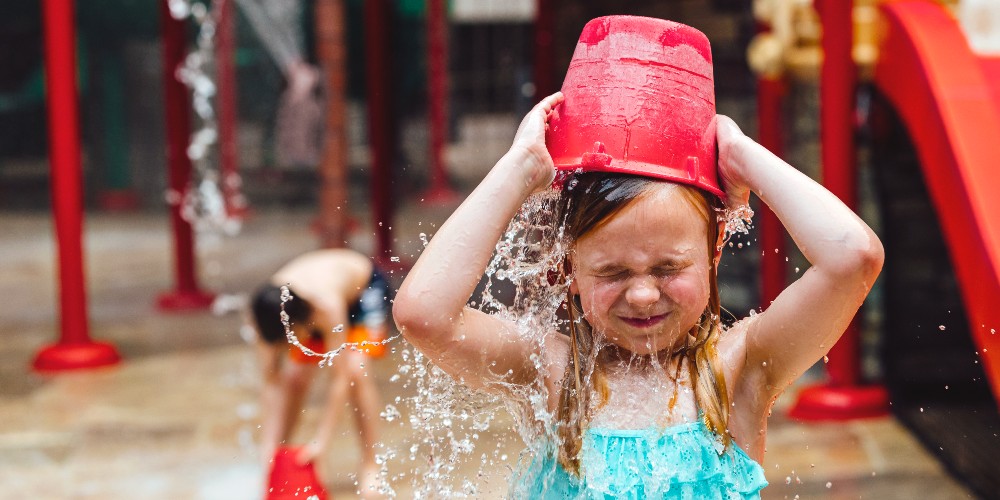 Image © Jesper Grønnemark
Lalandia Aquadome: Denmark's very own tropical paradise
Lalandia Aquadome invites you into a temperature controlled world of pools, waterslides, chutes, flumes, spas, saunas and even holiday homes. It's like Billund's very own tropical paradise with a sensational waterpark woven in and around the palm trees.
Older kids love the thrill of shooting down the Wild River and hurtling round watery Tornado and Twister. Younger ones have splash zones and sandboxes for gentler play. You'll find pools for lazy floating and ones for high-energy activities. There's even an underwater pool where children can swim through caves filled with colourful fish.
Lalandia holiday homes in Billund include free passes to the Aquadome, sleep from four to eight guests and sit surrounded by play areas, games pitches and lovely open countryside.
Ready for a family holiday in the Land of Everyday Wonder? Head to Visit Denmark for everything you need to plan your break from booking hotels and holiday homes to when's good to go and what to see first.