Sponsored Content
To understand why Beaches Resorts in the Caribbean are officially the world's most award-winning all-inclusive family resorts, you only have to look at how generous they are, with everything.
There is almost nothing that isn't included in the cost of your family holiday, right down to unlimited water sports, all you can eat in up to 21 restaurants per resort, access to kids camps for all ages, the endless fun of extraordinary Pirate Island Waterparks and, of course, a side order of the loveliest Caribbean beaches – Beaches Resort Turks & Caicos actually sits on Grace Bay #1 Best Beach in the World.
If all that isn't enough to convince you to book Beaches in Jamaica or Turks & Caicos, take a closer look at another 10 very good reason why these exceptional family resorts beat the rest of the world hands down when it comes all-inclusive luxury holidays in the Caribbean.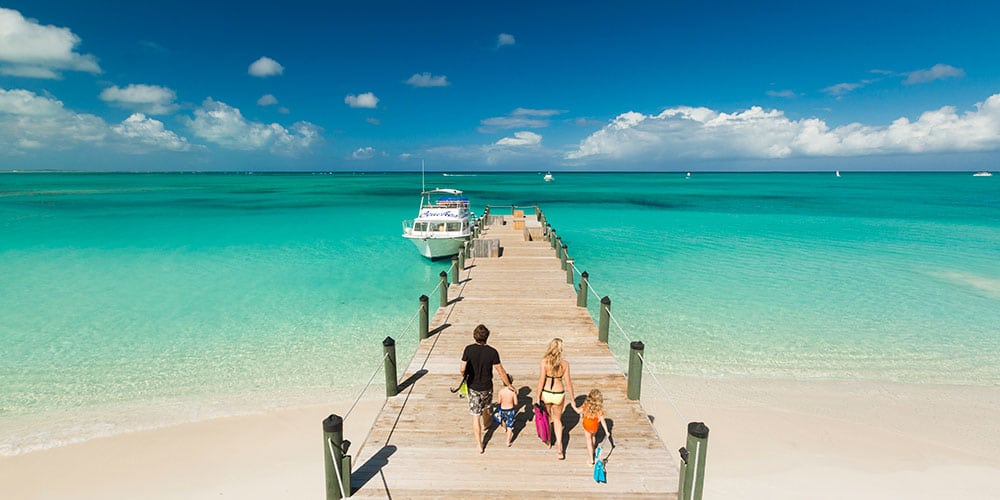 1/10 

The best waterparks in the Caribbean
You won't find any resort in the entire Caribbean with better waterparks than Beaches. In fact, it's not exaggerating to say that Beaches' Pirate Island Waterparks are the standard by which all others are measured. Beaches Turks & Caicos alone has the only Surf Simulator in the Caribbean and recently extended their Pirate Island territory by 27,000ft². And Beaches Negril now comes with a mammoth 200ft long waterslide plus, it's beachfront onto Jamaica's legendary Seven Mile Beach.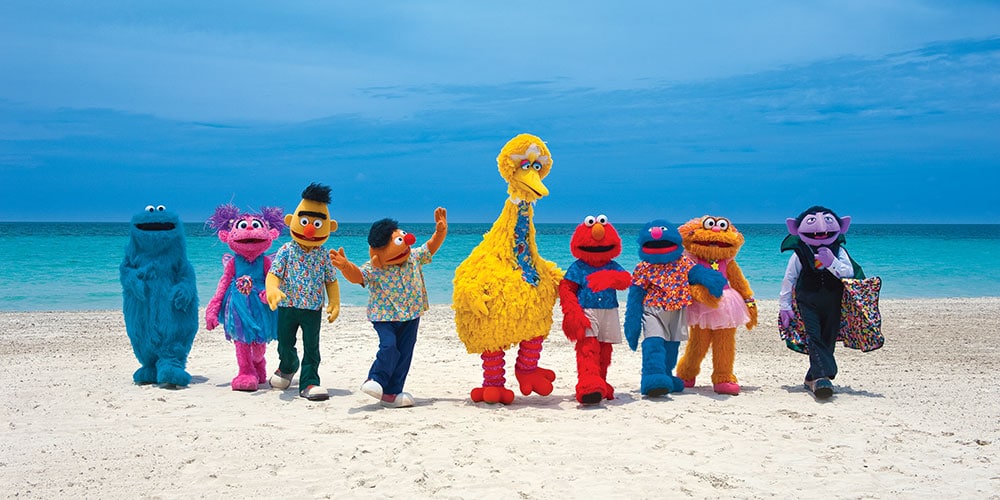 2/10 
All the excitement of Sesame Street®
Beaches Resorts have an exclusive partnership with Sesame Street® which means they're the only resorts in the Caribbean where Big Bird and Cookie Monster, Super Grover, Oscar the Grouch, Elmo and Abby Cadabby organise everything from story time and cookery classes to science fun, nature walks and adventures in recycling to inspire the tiniest of eco-warriors.
Colourful Sesame Street® Parades and interactive stage shows are another only-at-Beaches highlight. And if you're celebrating a special occasion or just looking for a super-treat, it's easy to arrange for a best-loved character to come tuck kids in for the night with a bedtime story or even join you all for breakfast – best holiday memory ever.
Find your Sesame Street® favourite at Beaches Resorts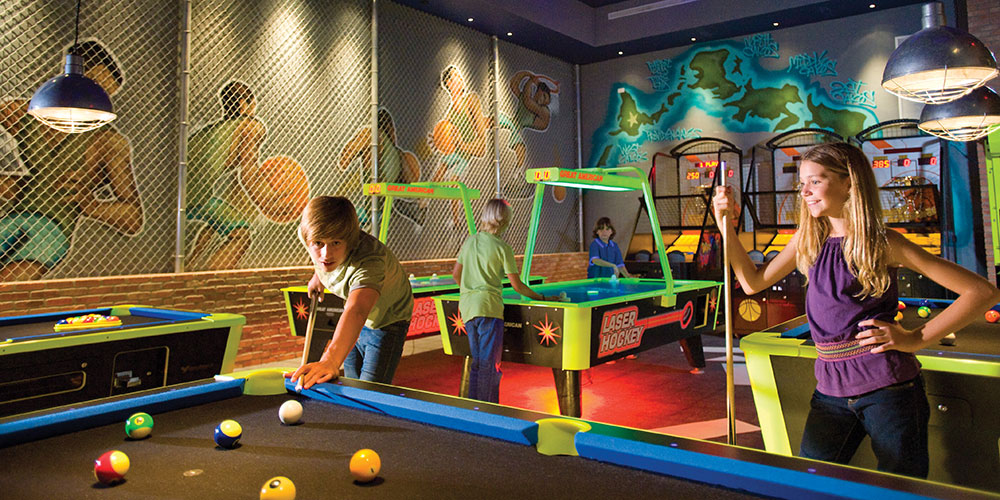 3/10 
Kids Camps for every kid, from babies to teens
According to Beaches, every kid deserves a Kids Camp that's perfectly tuned to their age group, what they like to do best and how much care and attention – or teen-shaped independence – they need.
That's why every one of their Caribbean resorts has an Infant's Programme where babies from new born to 24 months are cossetted by qualified nannies in the luxury of climate-controlled nurseries. There are Toddler Camps for adventurous pre-schoolers, Pre-Teen Camps for active in-betweeners and extremely chilled, lightly supervised and super-sporty Teen Camps for the toughest to please customers of all.
Find the right Kids Camps for your kids at Beaches Resorts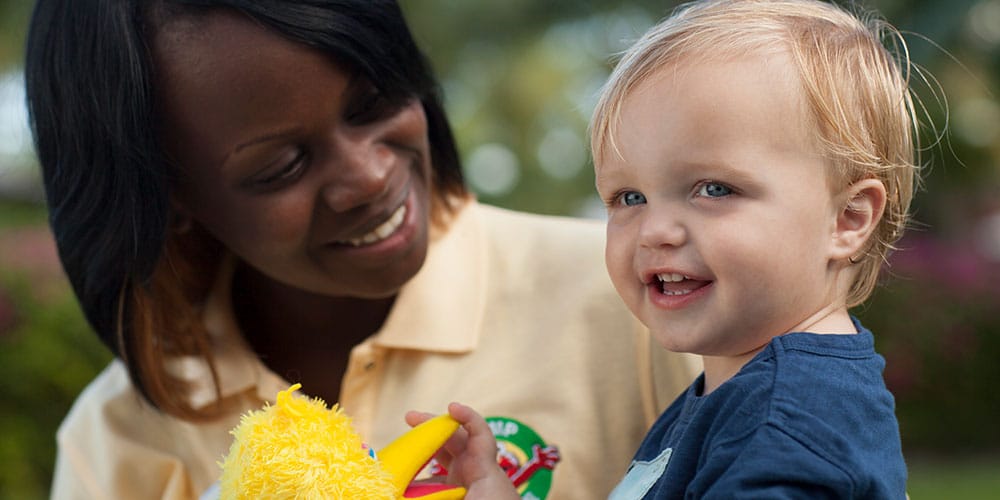 4/10  
Nannies certified by the International Nanny Association
Grown-up time with complete peace of mind is rare on most holidays but comes as standard at all Beaches Caribbean resorts simply because Beaches make sure their childcare is the best available, anywhere.
So you can relax knowing all resort nannies are highly qualified, have at least 2000 hours' active childcare experience and every single one is certified by the International Nanny Association.
Plus, all Beaches' Kids Camps are run by exceptional professionals, hand-picked for their skills and fully trained in everything from current first aid practices to water sports' instruction.
5/10 
The Caribbean's first Autism-Friendly Kids Camps
Standing by their motto of 'Resorts for Everyone', Beaches is the first resort company in the world to undertake IBCCES training and received Autism Certification and Beaches Resorts in the Caribbean are the first in the region to offer Autism-Friendly Kids Camps.
So whatever the needs of your child you can look forward to a relaxed and inclusive family holiday, specialist childcare from fully qualified professionals, custom-designed dining experiences and plenty of warmth, fun and innovative thinking.
And of course, there's Julia too; the sweet and shy four year old with autism who's part of the Sesame Street® family and another lovely new friend for kids to play with at Beaches Resorts.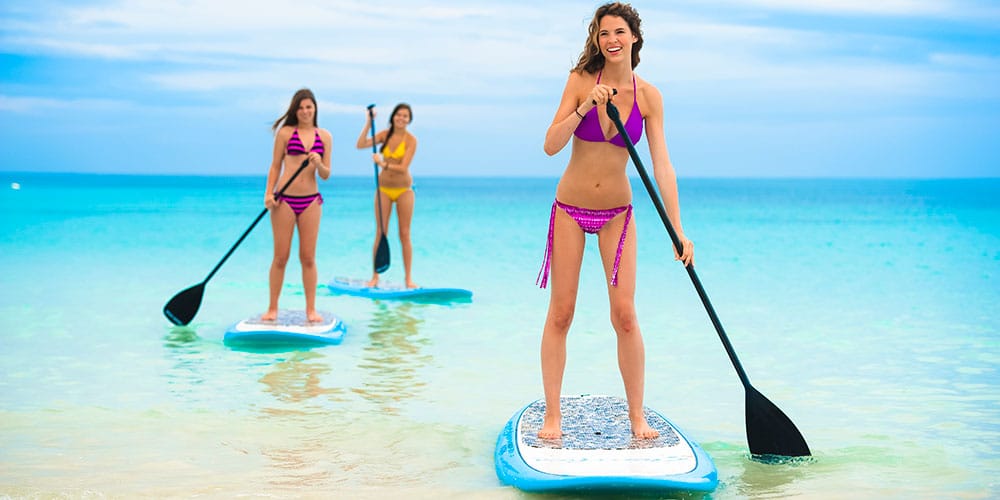 6/10  
Unlimited land and water sports
Not only do Beaches Resorts have the most extensive range of water sports in the Caribbean, PADI rate their dive operations in the Western Hemisphere's top 5 and every resort has its own fleet of sailing boats and a dedicated Aqua Centre for everything from equipment to specialist instruction.
Golf, tennis, beach volleyball and basketball are just a few of the activities you can look forward to on land. And the best news of all? Every single sport on water or land is included in Beaches Resorts all-inclusive family holidays, right up to twice-a-day dives for certified divers.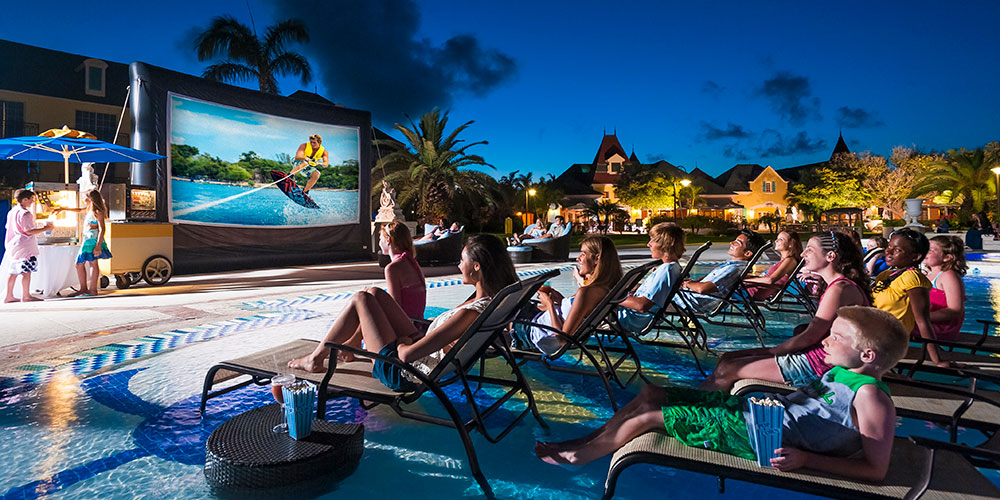 7/10  
Fabulous family entertainment
Beaches innovative thinking really shines when it comes to family entertainment. From Liquid Nightclub for teens to spirit of the Caribbean beach parties, Sesame Street® Parades and unique Voila stage shows, there's something happening at every resort, every night, all holiday long.
And if older kids aren't up for Liquid, they can always head to Trench Town: part games room, part hang-out, packed from end to end with cool stuff like blacklight laser hockey and flat screen TVs, and just as cool as you'd expect from a teen-centric space named after the Kingston neighbourhood where Bob Marley grew up.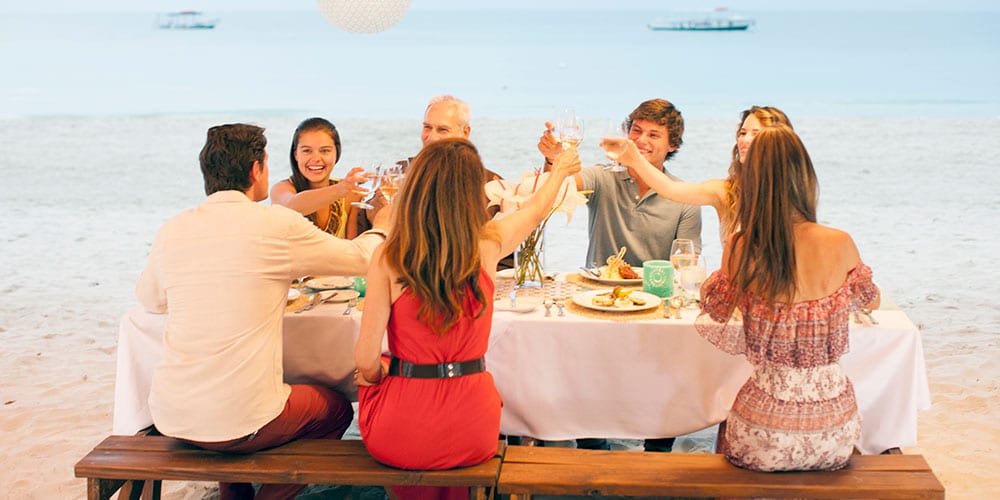 8/10  
5* Global Gourmet at dozens of resort restaurants
Get ready to indulge yourself pretty much endlessly on holiday at Beaches. With up to 21 different resorts in each Caribbean resort, not to mention ice-cream parlours, food trucks and fabulously authentic beach barbecues, no one ever goes hungry.
More than 22 world cuisines are represented which means everything from sushi to elevated mac 'n' cheese is on the menu. Custom dining is thoughtfully integrated for kids with different needs, special dietary requests are handled effortlessly, and everything – including premium wines – is part of 5-star Global Gourmet Experience and included in Beaches all-inclusive family holidays.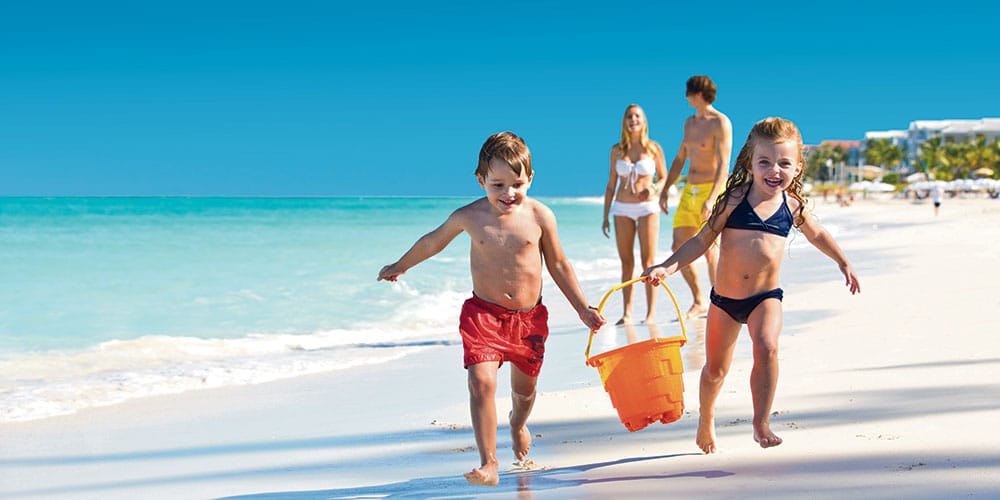 9/10 
The Caribbean's loveliest beaches
It might seem like a bold move to simply name your resort brand 'Beaches', but since Beaches Resorts all sit on some of the loveliest beaches in the Caribbean the name actually makes complete sense.
Beaches Negril is on the peaceful west coast of Jamaica and overlooks Seven Mile Beach one of the island's longest, unbroken stretches of white sand.
Beaches Ocho Rios sits on Jamaica's lively north coast and mixes its masses of silvery sand beach with a lush, tropical backdrop.
Beaches Turks & Caicos lords it over Grace Bay, voted – yet again – #1 Best Beach in the World at Trip Advisor Traveller's Choice Awards 2018.
Find your dream Caribbean beach at Beaches Resorts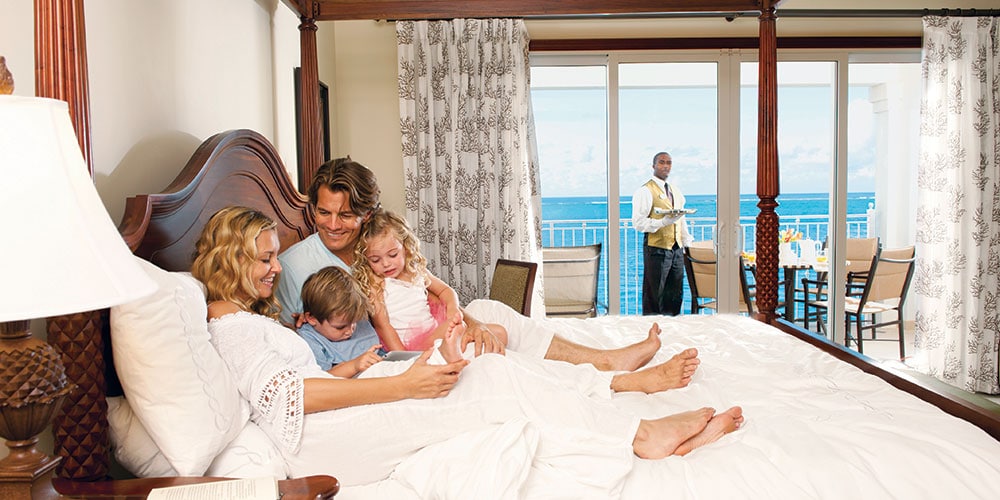 10/10 
Luxurious rooms & suites made for families
Luxury is woven into every detail of Beaches all-inclusive Caribbean holidays, so no surprise to discover that their resort accommodation is not only spectacularly opulent, it's luxuriously spacious too and designed for families of all shapes and sizes.
Together Nest Suites and villas have been thoughtfully planned to sleep from two to 14 guests. Ideal for smaller families or big family get togethers, they also include personal butler and concierge services.
Family Suites at all Beaches Resorts come complete with fabulously decadent bathrooms and entertaining touches.
Two bedroom Seaside Villas at Beaches Turks & Caicos have a separate living room, private sun deck and amazing ocean views.
Turks & Caicos Penthouse Family Suites also have fantastic sea views and personal butler service.
All family rooms and suites contain Sandals Tranquility Blissful Beds™ featuring king-size mattresses, fine Egyptian Cotton bedlinen and a choice of pillows from the 'pillow menu'.
10 great reasons to book your next family holiday with Beaches is just a hint of how extraordinary the world's most award-winning family resorts can be. Take a moment for a closer look at Beaches Ocho Rios and Beaches Negril in Jamaica or Beaches Turks & Caicos on glorious Grace Bay.