Sponsored Content
Stunning beaches come naturally to the Caribbean. But even in the stellar company of the world's finest, the Cayman Islands' are in a league entirely of their own. There are beaches for water sports, shores for safe swimming, acres of sand given over to picnics and cookouts, starfish strewn secrets and kite-surfing legends. A few are true romantics, but most are made for tiny toes and barefoot adventure for even the most demanding family. Here are some of the finest all-rounders from Grand Cayman in the west to Cayman Brac in the east and adorable Little Cayman, somewhere in between.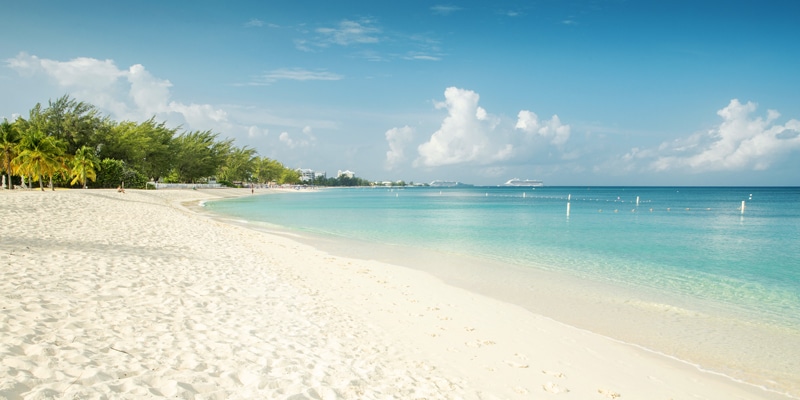 1/9 

Seven Mile Beach, Grand Cayman

Hard as it is to believe, there's one beach in the Cayman Islands more famous than all others put together. Seven Mile Beach covers almost the entire west coast of Grand Cayman. If you wanted to snap on a Fitbit and stride its length, you'd find it was really just six and half miles, but the challenge would be walking from end to end without stopping.

Seven Mile Beach is the beach of distractions from exquisite resorts to charming waterfront restaurants. Two parts in particular to mention are Public Beach and Governor's Beach. Public Beach is where the action is as it's the place for volleyball tournaments and playground equipment. Cabanas provide shade and the perfect place for a half-time picnic. Governor's Beach on the other hand is ideal for the sole purpose of lazing around doing nothing much at all.

What's fun for families: Snorkelling in the shallows.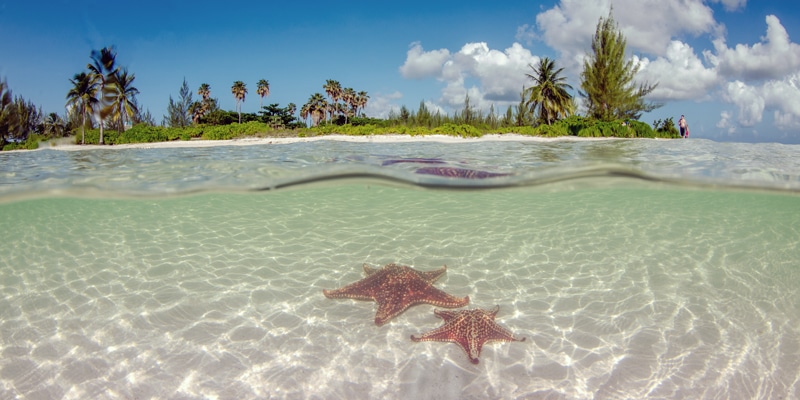 2/9

  Starfish Point, Grand Cayman

Tucked away on the peaceful north side of Grand Cayman, Starfish Point takes its name from the red cushion fish which congregate here, in the shallows, in search of food. It's one of the sweetest spots on the island for snorkelling so masks and flippers are a must. And don't forget a picnic: there's nothing here but calm, solitude and absolute serenity but you'll probably want to stay all day.

What's fun for families: charter a boat for the day, sail to Starfish Point and let someone else think about lunch and other practicalities.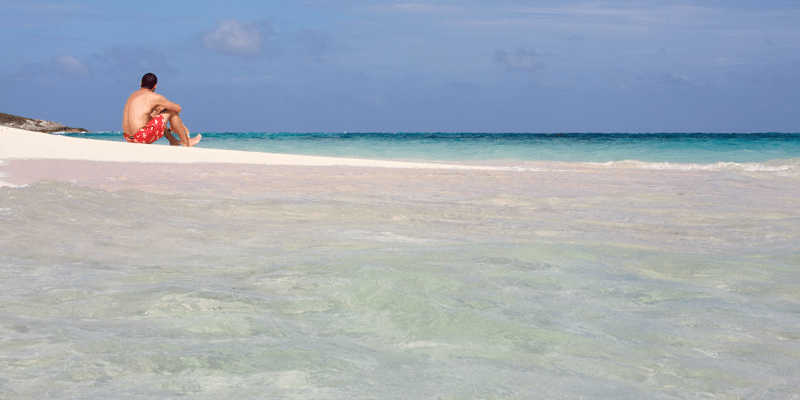 3/9

  Point o' Sand, Little Cayman

The smallest Cayman Island is known for spectacular diving and less so for sandy beaches. Point o' Sand is the exception. As far east of the island as it's possible to go without falling into the sea, this lovely white sand beach is a perfect spot for catching some quiet sun on a weekday and sharing with the locals at the weekend.

It's a favourite picnic spot and keen snorkellers can expect all sorts of marine rarities in the shallow waters. Stand at the water's edge looking east and you're rewarded with a majestic view of Cayman Brac, looking close enough to touch.

What's fun for families: Point o' Sand is at the end of a flat road, so it's the perfect journey's end to an easy bike ride.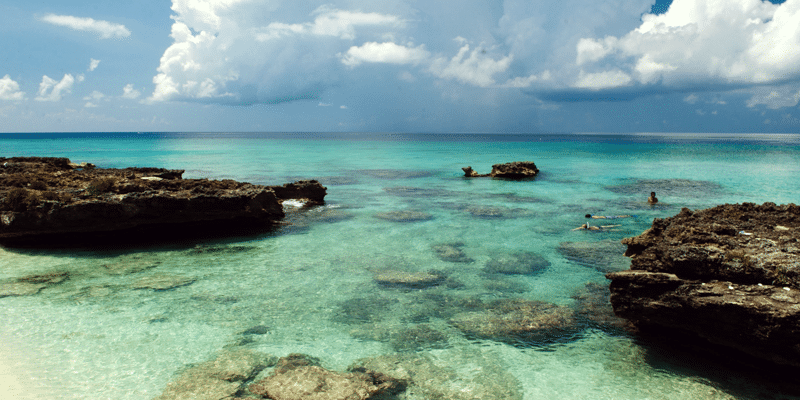 4/9  

Smith's Cove (Barcadere), George Town

Some say Smith's is the prettiest cove on Grand Cayman, it's certainly the most photographed and one of the finest for long, lingering sunsets. The old-fashioned name, 'barcadere' derives from the French, 'débarcadère' (to land). Nothing much comes ashore these days, leaving the white sands and crystal clear waters free for older kids to explore the reefs and younger ones to examine darting shoals of tropical fish close to the water's edge.

What's fun for families: Smith's is wonderfully rewarding for novice snorkellers with heaps of marine exotics in the safe waters – sightings of octopus aren't unusual. The cove is sheltered by low-rise limestone rocks, only perfect for clambering around and drying off in the sun.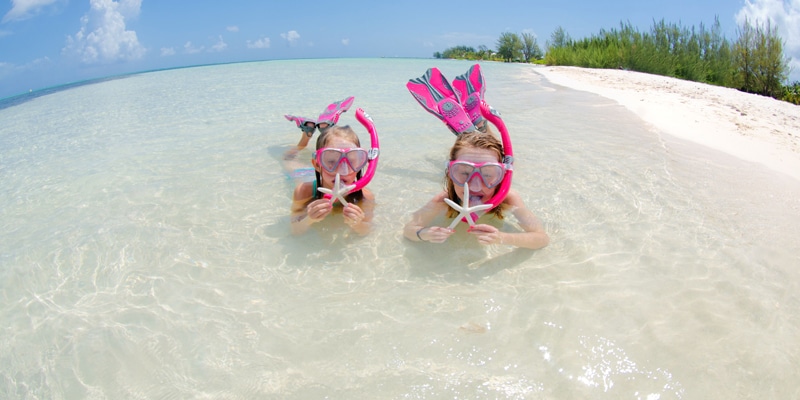 5/9

  Rum Point, Grand Cayman

In search of the beach to tick every box from safe paddling waters to wildly good fun water sports, lazy afternoon hammocks and perfectly mixed Mudslides? Rum Point is where you want to be.

The snorkelling's amazing, swimming's good too and, if that sounds too tame, you can always hire jet skis or take advantage of the big, beautiful bay for water skiing. Come early in the morning and work up an appetite on the water, Rum Point's beach bars and restaurants are famously good.

What's fun for families: Rum Point's on North Side so if you're in the west, catch a catamaran crossing, it's all part of the adventure. And if you aren't too tired after lunch, take the kids over to Stingray City for the afternoon.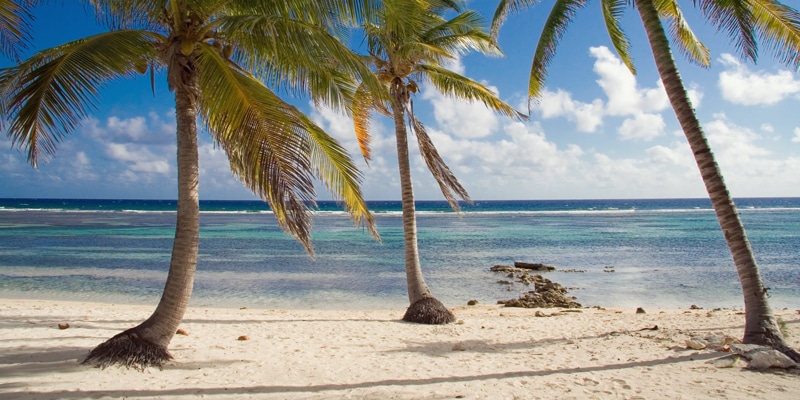 6/9 

 Cayman Brac Beach

A classic Caribbean beach should be long, white, sunny when you want, shady when you don't, action-packed and perfectly peaceful too. A fitting description of Brac Beach in every possible sense. This gorgeous big beach is part of the Cayman Brac Beach Resort, Cayman Brac's favourite diving hotel which happens to be just as popular with non-divers too.

Scuba or don't scuba, it's entirely up to you. Or you could fish, sail, swim, kayak, snorkel or simply laze around in a hammock and contemplate the many reasons why this Sister Island has a reputation as the most adventurous of all.

Fun for families: The Cayman Brac Beach Resort is on the south west tip of Cayman Brac, good for exploring the island's famous Bat Cave and Skull Cave.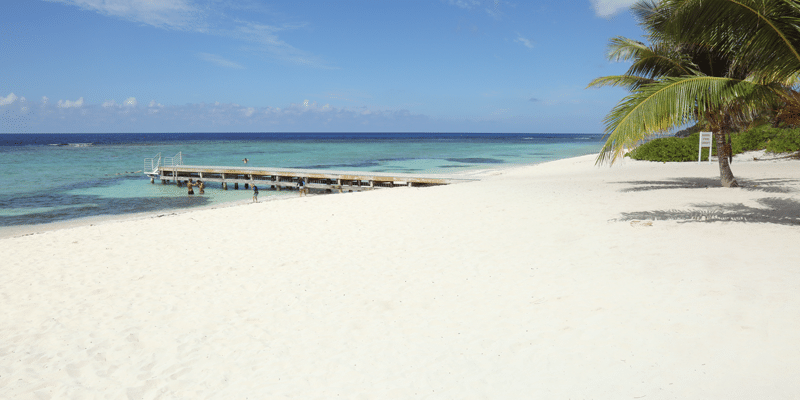 7/9

  Spotts Beach, Grand Cayman

Located on the south side of Grand Cayman, Spotts Beach is relatively unknown but the perfect place to set up camp for the day. Bring your picnic and your swimming gear and park under the palm trees or one of the cabanas for some shade. The water is perfect for snorkelling; it's rumoured that turtles congregate here to feed on the turtle grass so grab your masks and dive into the underwater world to see what you can find.

What's fun for families: looking for turtles whilst snorkelling and watching the sun rise and set into the sea. There is also an area for barbecuing if that's more your thing.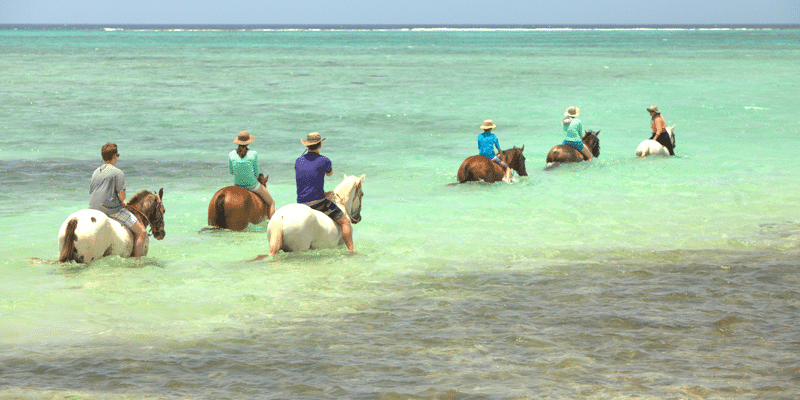 8

/9  

Barkers Beach, Grand Cayman

Set along the northwest coast of Grand Cayman, Barker's Beach is tucked away from it all. But that doesn't mean there is nothing going on here!

Venturing out to this secluded beach near West Bay, you'll find activities including kitesurfing and horse riding where kite schools offer lessons and equipment hire for all abilities. Horse riding along the beach is something really special, and you and your horse can even cool off at the end of the ride with a refreshing dip in the ocean.

What's fun for families: watching the kitesurfers in the bay if you don't fancy having a go yourself. Try the 'moonlight stroll' on horseback where you and your horse are guided by the light of the full moon.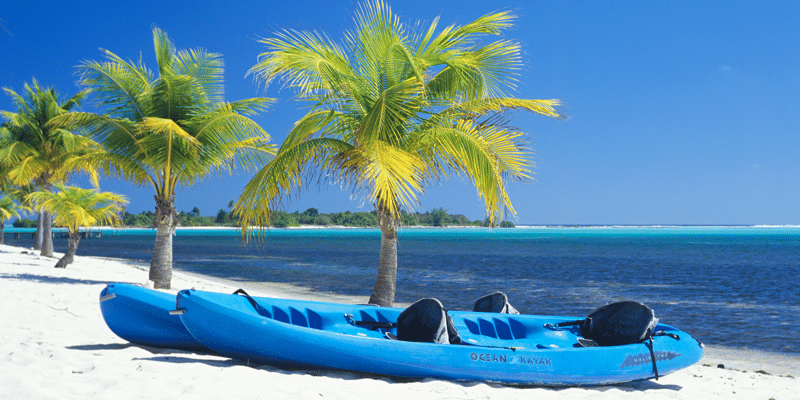 9/9  

Owen Island, Little Cayman
A small island just off the south-west coast of Little Cayman, Owen Island is only accessible by kayak or boat so getting to the island is an adventure in itself! (Don't worry the water is very calm and shallow!) The island is totally uninhabited, making it the perfect playground for exploring. Even better, a short stroll around the golden shoreline will mean you've successfully circumnavigated the entire island.
You shouldn't go anywhere in the Cayman Islands without your snorkel and Owen Island is no exception. The shallow reefs make it an ideal place to spot colourful fish and marine life.
What's fun for families: Ask the nearby Southern Cross Club to pack you a picnic before you set sail.