Sponsored Content
If you're under the impression that the Cayman Islands – the Caribbean archipelago between Cuba and Jamaica – are an exclusive enclave for destination weddings and wealthy honeymooners, it's time to catch up with what's really happening on Grand Cayman, Little Cayman and Cayman Brac. The sun-drenched Cayman Islands are actually an inspired choice for families and are bursting with exciting things to do.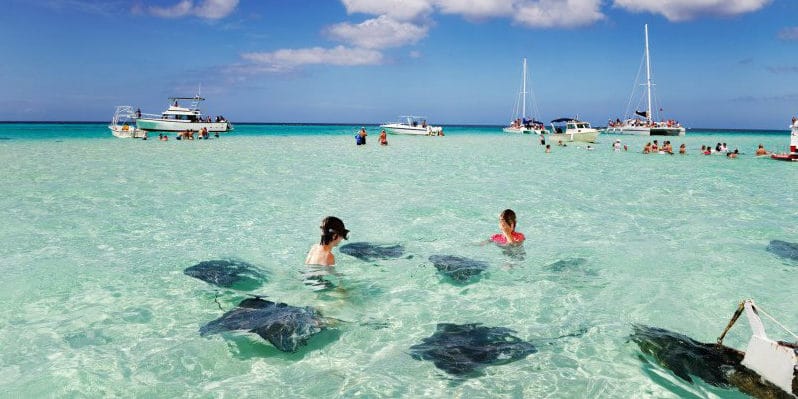 1/8 

Stingray City, Grand Cayman

Snorkelling with stingrays off the coast of Grand Cayman is an aquatic adventure kids will never forget. Every day, 30 or more of these fascinating fish congregate on the North Sound sandbar. For decades they've snacked on scraps from local fishing boats and now they'll be friends with anyone carrying a morsel of squid. The clear, warm waters are perfect for close encounters and shallow enough to swim with no diving experience. Don't worry, it's perfectly safe: the rays might look a little strange at first, but they're friendly, gentle and oddly endearing once kids get used to them.