Sponsored Content
If you're under the impression that the Cayman Islands – the Caribbean archipelago between Cuba and Jamaica – are an exclusive enclave for destination weddings and wealthy honeymooners, it's time to catch up with what's really happening on Grand Cayman, Little Cayman and Cayman Brac. The sun-drenched Cayman Islands are actually an inspired choice for families and are bursting with exciting things to do.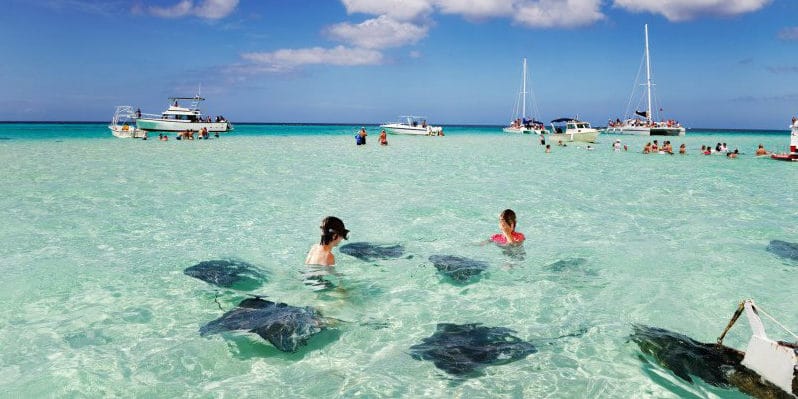 1/8 

Stingray City, Grand Cayman

Snorkelling with stingrays off the coast of Grand Cayman is an aquatic adventure kids will never forget. Every day, 30 or more of these fascinating fish congregate on the North Sound sandbar. For decades they've snacked on scraps from local fishing boats and now they'll be friends with anyone carrying a morsel of squid. The clear, warm waters are perfect for close encounters and shallow enough to swim with no diving experience. Don't worry, it's perfectly safe: the rays might look a little strange at first, but they're friendly, gentle and oddly endearing once kids get used to them.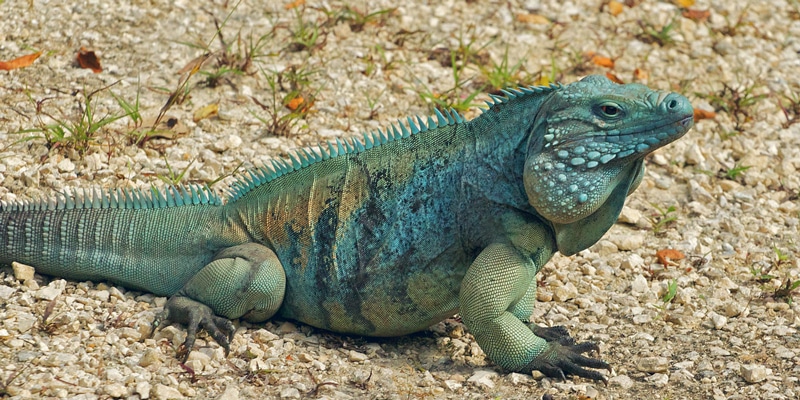 2/8 

Blue Iguana Safari, Grand Cayman

No indigenous creature is better loved in the Cayman Islands than the rare Blue Iguanas – they even have their own pedestrian crossings, so drive carefully. Better still, take a Blue Iguana Safari round Queen Elizabeth II Botanic Park and meet the adorable little dragons in their natural habitat.

Conservationists have been working tirelessly here for almost 30 years to re-establish the iguana population and it's a great success story. Kids will learn all about the breeding programme and reintroducing young reptiles back into the wild. But the real magic lies in spotting the dazzling reptiles themselves and, when that happens, grown-ups should expect to feel high levels of child-like excitement too.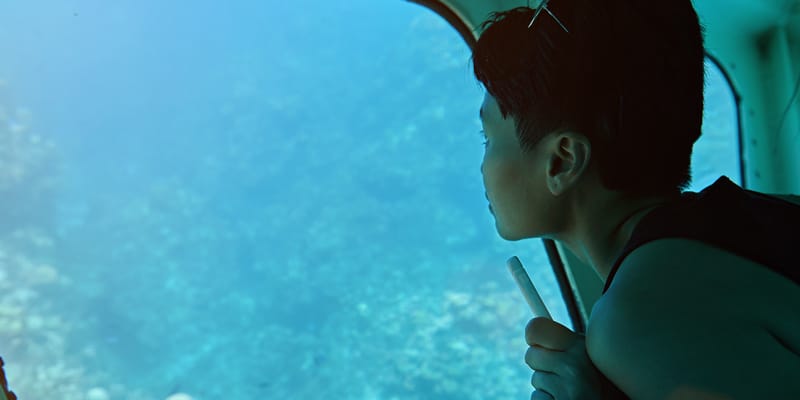 3/8

  Grand Cayman Submarines

Between eerie wreck sites and 2000m sheer-drop coral reefs, the Cayman Islands inspire awe in even the most experienced divers. But kids don't need technical know-how to plumb the depths and see everything from shoals of cheerful Caribbean cuties to playful sea turtles and chilling predators.

Atlantis Submarines takes the too-young-to-dive beneath the sea every day and introduces them to the underwater world all around Grand Cayman. Seeing marine life gliding by portholes and sailing along the ocean bed is incredible: even cooler-than-cool-teens have been known to break cover and show a bit of excitement. But if you really want to impress older kids, a sub-Caribbean cruise after dark never fails.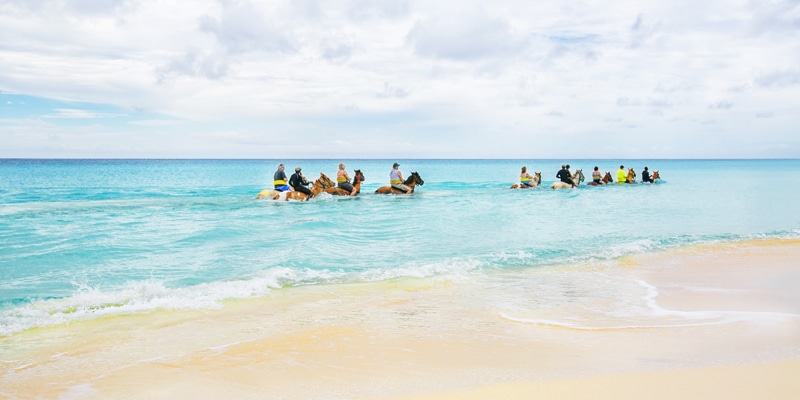 4/8

  Horse riding on Barkers Beach, Grand Cayman

Barkers Beach is the dream Caribbean: blue seas, sugar-soft sands, endless horizon and perfect peace. The ideal environment to saddle-up a charming Caymanian pony and take a leisurely family trek under the warm island sun.

No experience is necessary, every ride starts with some familiarisation time and kids as young as eight have their own horses. Sea swims on horseback are just as exhilarating as they sound. And, if you want to watch the moonrise across the ocean as you wend your way along the beach, Moonlight Rides are an unforgettable way to end another idyllic day on Grand Cayman.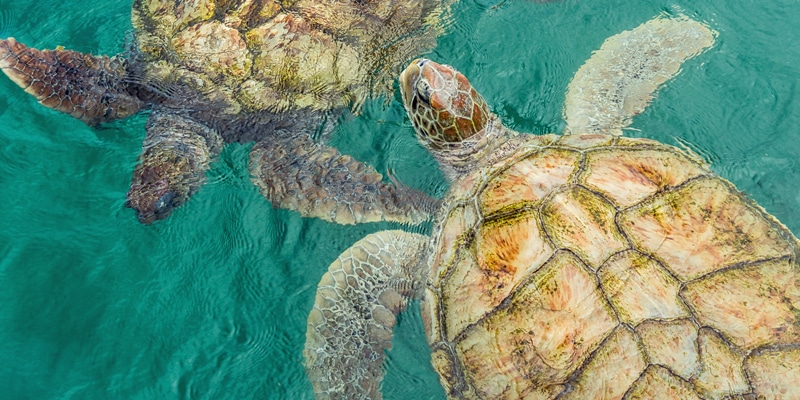 5/8 

Cayman Turtle Centre, Grand Cayman

With over 11,000 sea turtles in residence, Cayman Turtle Centre is a conservation leader in the Caribbean. It's also a wonderful family adventure with huge swimming pools and saltwater lagoons, vast aquariums filled with amazing marine life, a whole host of wild birds and beasts and space to swim, splash, snorkel and dive, all day long.

Education plays an important role here, but kids won't even notice as they interact with starfish, wander through the free-flight aviary, glide around with turtles and meet other strange and mysterious residents of the deep, blue Cayman Islands' ocean.

The centre is located in the district of West Bay and everything from waterfall-rich ponds and pools to lush tropical planting is designed to fit flawlessly with nature. So even if you just want to do nothing much at all it's a wonderful setting for that too.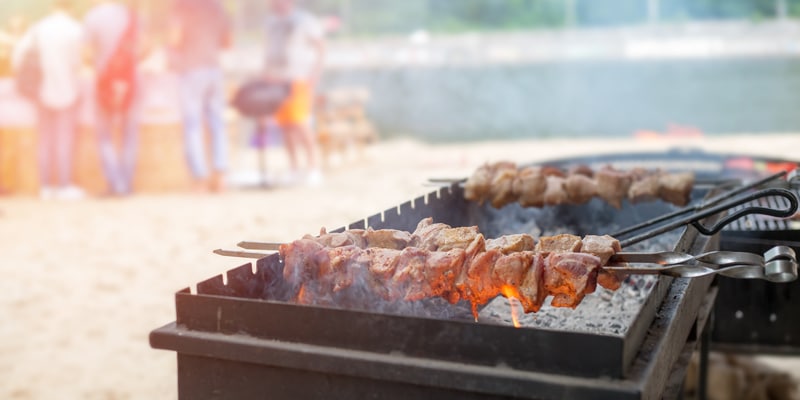 6/8 

Cayman Cookout, Grand Cayman

Since 2008, Caymanians set aside four days every January for the Cayman Cookout. Hosted by Eric Ripert of La Bernadine in New York and Blue at the Ritz Carlton on Grand Cayman, it's an international culinary event with a fabulous, laid-back beachy vibe: think chefs in shorts, Tom Colicchio and Anthony Bourdain cooking up a storm on the sand and José Andrés reinventing paella Caribbean style.

The food's wonderful, the atmosphere's all family and naturally there's more than a hint of showmanship in the mix. November to April are the warmest, sunniest, driest months on the Cayman Islands and no one's found a better way yet to celebrate the start of another glorious year than January's Cayman Cookout.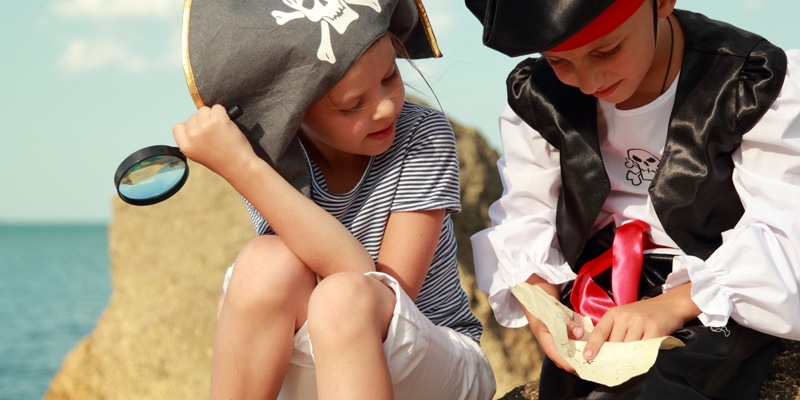 7/8 

Pirates Week, Grand Cayman

The Caribbean and pirates go together like sandy beaches and a Grand Cayman sunset. So no surprise to find that George Town throws the best swashbuckling, buccaneering, high-seas-sailing celebration of skulduggery in the world every November.

Pirates Week doesn't miss a single beat when it comes to music, dancing, drinking, eating and making outrageously merry. George Town's streets are packed with festivities day and night. Kids have all the fun of the fair (with a piratical twist, of course). Healthy competition is encouraged with steel pan play-offs, mini-marathons, costume contests and a rule-breaking extravaganza of a city-wide parade.

And if you aren't sure of the dates. Just look to the horizon for a galleon in full sail, wait for the pirates to invade and let the wild partying begin.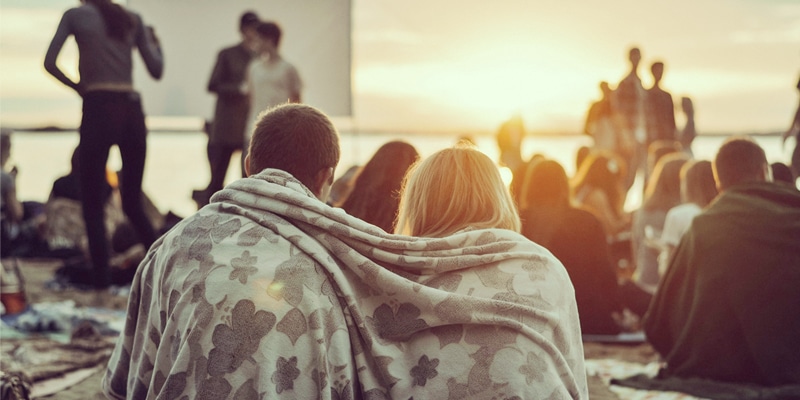 8/8

  Moonlight & Movies, Camana Bay, Grand Cayman

There's nothing quite like family movie night on a warm, summer evening in lively Camana Bay just off legendary Seven Mile Beach. The outdoor screen's huge, grass-seating adds to the fun (bring a blanket) and you can bring a picnic or eat at one of the local restaurants.

The programme's packed with old favourites and new releases. And if the experience of a Grand Cayman sunset, whispering sea breezes and open-air cinema isn't quite magical enough, kids can go full 'Drive-In' with personally decorated cars. Customising the wheels starts at 5pm on movie night, so come along early and bring heaps of imagination.
Not sure which dreamy Caribbean destination is the one for you? Find out what makes each of them unique with our guide to family holidays in the Caribbean.