Sponsored Content
1/7

Beaches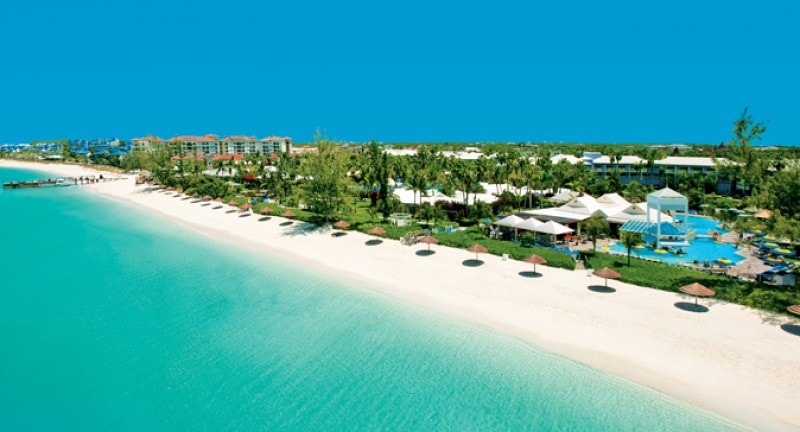 It's all about the beach
If white sand and crystal clear water are your thing, look no further. The Caribbean offers beaches that are usually reserved for daydreams. For extra peace of mind, opt for a Beaches Resort as all of their beaches have been awarded the Earthcheck certification – perfect for those keen to look after the environment.
Safe shores
Most Caribbean resorts are located on calm, protected shorelines, perfect for novice little swimmers. For those not quite ready to face the open water, resorts such as Beaches Resorts feature special zero-entry pools for tots to play safely (as well as action-packed waterparks for older family members).
Marine Life
The Caribbean offers some of the most spectacular dive sites at both coral reefs and shipwrecks, all thriving with colourful marine life. Turks & Caicos, in particular, is considered to be one of the top diving destinations in the world, with protected natural reefs, crystal-clear waters and an amazing range of incredible undersea sights. For those keen to explore the underwater world,Beaches Resorts is the perfect option, offering up to two free dives a day for certified divers and a variety of courses and PADI qualifications so that even novice divers will be strapping on a scuba tank! For kids, the PADI Bubblemaker programme allows children (ages 8 years and up) gives them an opportunity to experience scuba diving, teaching them to breathe underwater, swim with find and perform underwater skills.
2/7

Weather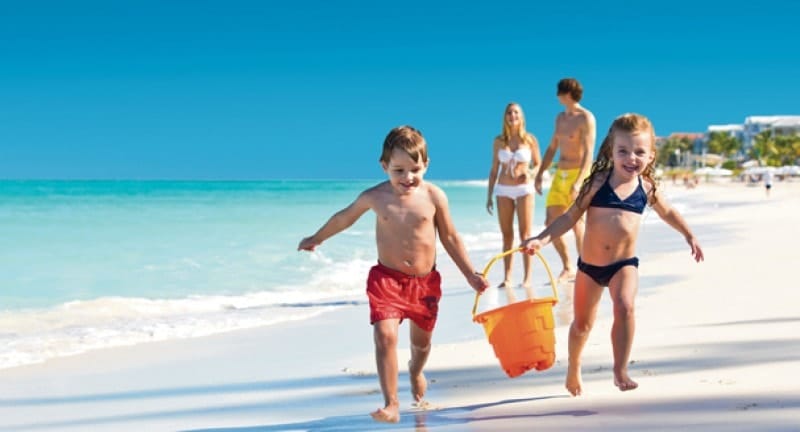 Warm days and pleasant nights
If, like most people, you're seeking some sun for your holiday, the Caribbean rarely lets us down with its tropical climate and year round temperatures of around 29°C to 31°C. Sun-worshippers will be happy, but the constant sea breezes also mean that the heat won't be too unbearable for little ones more used to British weather!
3/7 

A nature lover's extravaganza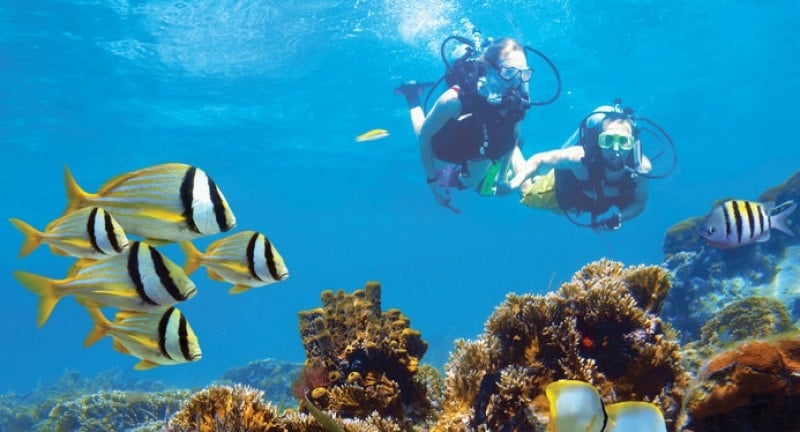 Back to nature
If you love the thought of observing nature in its pure and undisturbed state, then the Caribbean is your very own wonderland. From bird watching to whale sightings, the Caribbean offers something for every nature enthusiast.
A whale of a time
In Turks & Caicos between the months of December and April, you stand an excellent chance of getting a glimpse, or perhaps even more, of a Humpback Whale as the entire Atlantic herd of 2,500 Humpback Whales annually migrates directly through the twin underwater plateaus of the nearby Turks Banks.
4/5

A touch of luxury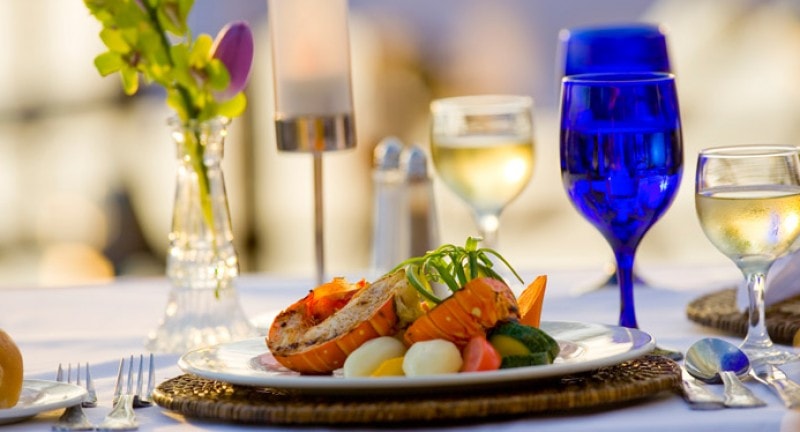 You want to see the world but not willing to give up those little luxuries? The Caribbean will give you a taste of the tropics with a touch of luxury and the practicalities that come with a great all inclusive.
Family accommodation
Whether it's a room for two or a more expansive enclave for your extended clan, at Beaches Resorts there's a room or suite that's just the right fit. You'll find everything from luxurious rooms and cosy cottages in the garden, to sprawling family suites with separate rooms for the kids and even oceanfront views.
Some rooms even offer the services of a personal Butler, trained by the Guild of Professional English Butlers, to assist with all reservations, special requests, VIP check-in and weekly receptions – smashing!
Dining
Everyone craves a little variety whilst on holiday- no one wants to be eating at the same buffet restaurant three times a day for two weeks! Beaches Resorts therefore ensures that each resort offers an array of quality, gourmet food that the whole family will love.
Thanks to the Gourmet Discovery Dining Programme, there are 15 different types of international cuisine and up to 20 unique restaurants per resort – making sure you'll be able to find that delectable dish you've been craving and even the fussiest eater will be satisfied. The best part? Everything is always unlimited, included and of course, delicious.
Tailored menus

With food allergies now increasingly common, especially with children, Beaches Resorts has responded to guests' needs by taking steps to manage food allergies at the three properties in Jamaica and Turks and Caicos. Food allergies and intolerances are managed on an individual basis and the process begins long before a guest steps on property. Food allergies are experienced individually, so the approach is too – tailored menus are planned and an on-property dining strategy to meet specific needs and alleviate any concerns.
5/5

Entertainment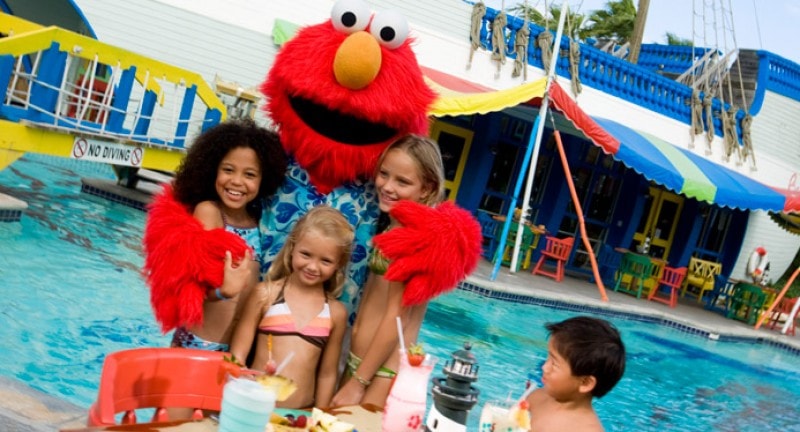 Many resorts offer guests a chance to embrace all that the Caribbean has to offer with live shows, bands, beach parties and themed nights. As well as all of this, Beaches Resorts boasts an array of additional entertainment options for guests of all ages.
For the kids…
Kids are spoilt for choice with the abundance of fun activities and entertainment, from adventurous waterparks with zero entry kiddie pools and swim up soda bars, to X-Box 360®games garages and Scratch DJ Academy.
Beaches Resorts' Caribbean Adventure with Sesame Street® brings everyone's favourite furry friends to all three Caribbean resorts. With daily activities with Elmo, Cookie Monster, Oscar the Grouch, Zoe, Bert & Ernie, Abby Cadabby, The Count and Big Bird, parades and stage shows, character breakfasts* and night-time tuck-ins*, kids get their very own Caribbean adventure with their friends from Sesame Street®.
6/7

Get active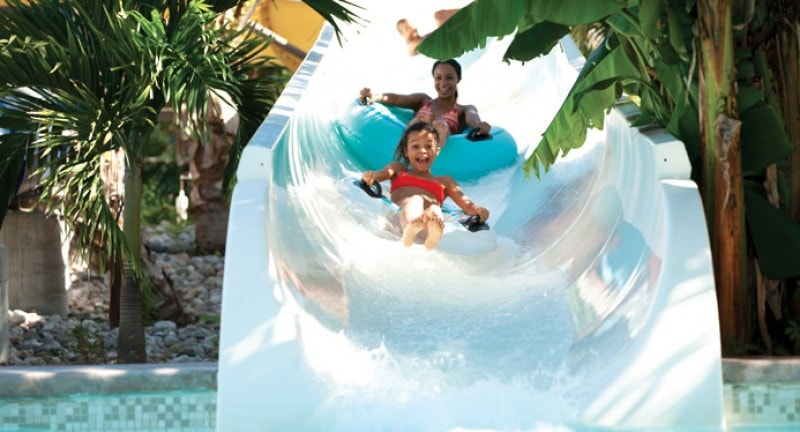 For those looking to while away the hours in action-packed waterparks, Beaches Resorts offer the perfect destination. With 25 waterslides full of twists and turns, spirals and swerves, these waterparks are just as exhilarating as they sound. While kids zoom down the tallest slide in Turks & Caicos, the 200 foot long tunnel in Negril or one of the 11 waterslides at Beaches Ocho Rios, parents can relax on the soothing lazy river. At Beaches Resort waterparks, there is fun for any age!
7/7

Relaxation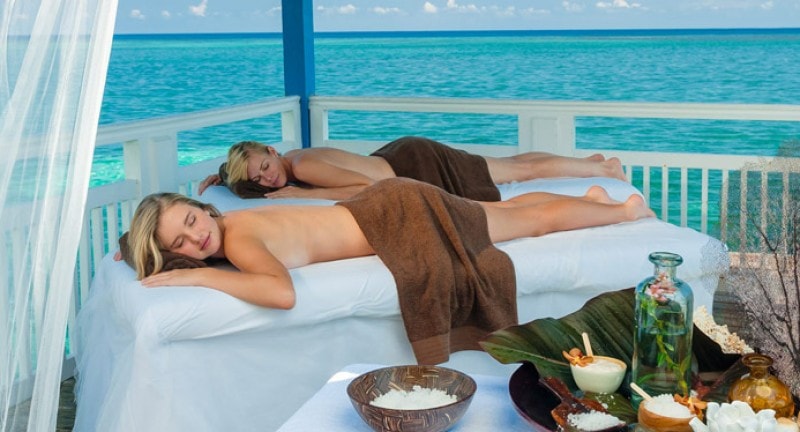 Beautiful surroundings, amazing weather and a laid back vibe are obviously all conducive to an incredibly relaxing holiday, but for those looking to pamper themselves further many hotels and resorts offer on-site spas for the ultimate indulgence.
At Beaches, each resort features an exclusive Red Lane® Spa, offering guests the epitome of relaxation. Treatments* combine European traditions with a distinctive Caribbean flair and utilise ingredients indigenous to the region, such as Jamaica's own Blue Mountain Coffee, exotic sweet oranges, local honey and natural island brown sugar! Plus, At Beaches Resorts, teens and tweens can take advantage of Ginger Lily – an exclusive concept, part of the Red Lane® Spa experience. At Beaches Resort, anyone of any age can enjoy a day of leisure.
Something for Mum and Dad
Need some time off from the kids? Take them to a Kids Camp where they'll enjoy age-appropriate activities for kids of all ages! At Beaches, they provide kids with extra attention and tailor-made fun just for them. No need to worry either thanks to the caring staff of infant care and certified nannies – all day, every day! Whilst the kids are having the time of their lives, parents can also enjoy a well-deserved break. Whether it's a relaxing afternoon in the spa, a re-energising yoga or Pilates session, a fun-filled scuba experience or just some me-time in one of the various adults-only restaurants and bars, Beaches Resorts ensure that mums and dads also have the best holiday imaginable, knowing their children are in safe hands. * At cost