Sponsored Content
When's the best time of year for a family holiday in Asia? Any time you want to go is perfect somewhere on the world's largest continent. That sensible advice comes direct from Bamboo Travel who've made creating safe, thrilling and experience-rich family holidays across Asia their focus for over a decade.
They particularly specialise in private tours, tailor-made to fit individual families, refined for kids of all ages and stages, and designed to tuck neatly into UK school holidays – even tricky to organise half-term breaks.
So whether you're planning a tech-rich adventure in Japan with teens or thinking about giving younger kids a first taste of Borneo's remarkable rainforests, check out Bamboo Travel's pick of family holidays all over Asia during every single school holiday for the next 12 months.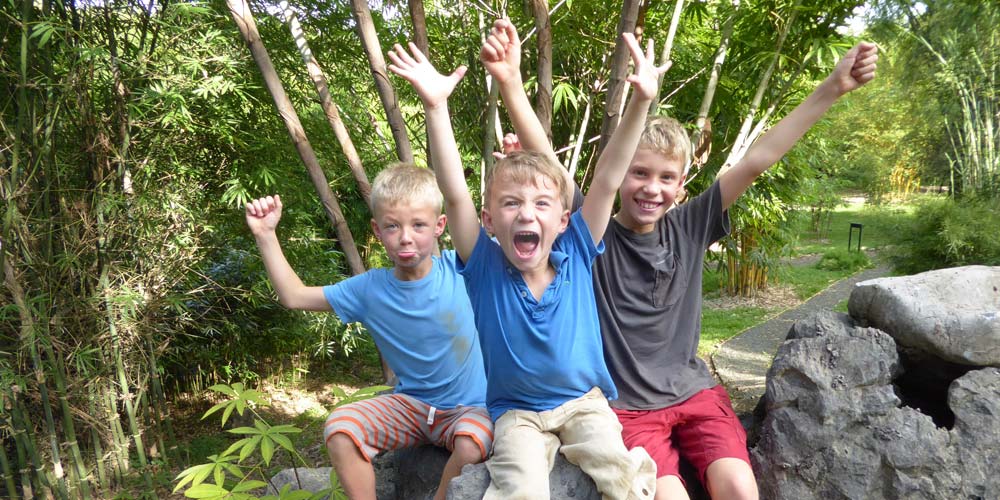 Summer holidays
Island-hopping and dragon spotting on 18-days in Indonesia
It's the world's largest archipelago and packed with phenomena from top to tail. Spend some quality family time in the company of Bamboo Travel and anticipate everything from eyeballing Komodo Dragons to riding rafts and riverboats, meeting Orangutan and plenty of downtime on some of the loveliest beaches in Asia.
Holiday highlights:
Adventuring on Kalimantan riverboats and visiting Bali.
Exploring spectacular Borobudur in Central Java.
Cruising to the Komodo Islands to see the dragons.
Chilling in ultra-cool Seminyak on Bali's south coast.
River safaris in Tanjung Putung National Park.
Summer holidays
Wildlife and water sports pack 17-days in Borneo
The balance of wildlife, wild adventure and wildly good fun days by the sea is what makes Bamboo Travel's family holidays in Borneo such a great fit for the longer summer break.
Holiday highlights:
Exploring rainforests on extraordinary canopy walkways.
Meeting the Orangutan and other wild residents at Sepilok.
Sailing safaris to spot wildlife on the Kinabatangan River.
Discovering the intricacies of the remarkable Mulu Cave network.
Water sports, snorkelling and lazing on Perhentian Island beaches.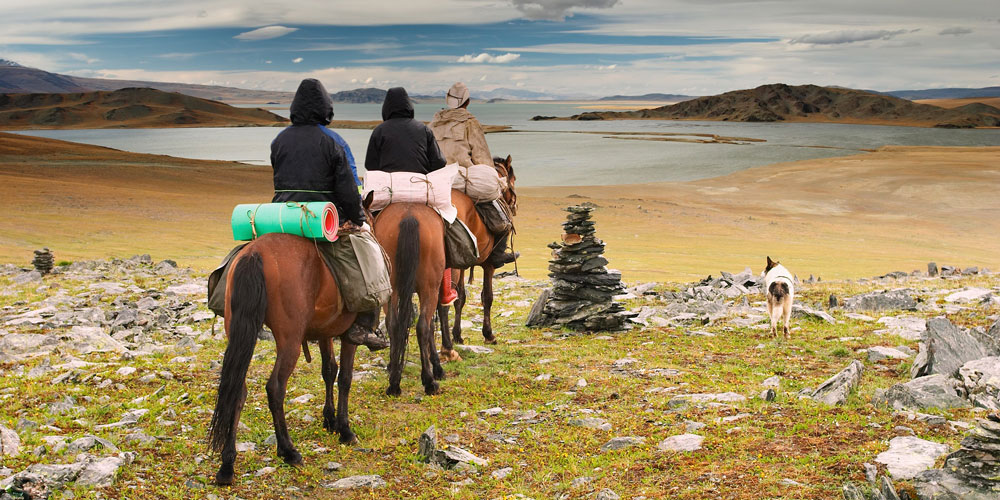 Summer holidays
Summer family adventures in Mongolia, Indonesia or Borneo
Making the biggest school holiday of the year as memorable as it should be for kids is a bit of an adventure in itself. Bamboo Travel have pulled out all stops to make every summery second phenomenal.
Marvellous Mongolia for 12-days of fantastic summer fun
If anywhere deserves to be described as once-in-a-lifetime it's Mongolia. So just forget the far-flung reputation and prepare to be surprised on a minute-by-minute basis by this extraordinary part of the world, the wonderfully welcoming people and their remarkable culture, customs and traditional way of life.
Holiday highlights:
Meeting nomadic families and staying in ger tents in Terelj National Park.
Evening safaris in Khustai Nuuru National Park, home of the Takhi wild horses.
Archery, camel riding, and wrestling lessons with local kids.
Exploring the Gobi Desert fringes on camel trains.
Discovering the ancient city of Karakorum and the capital, Ulaan Batur.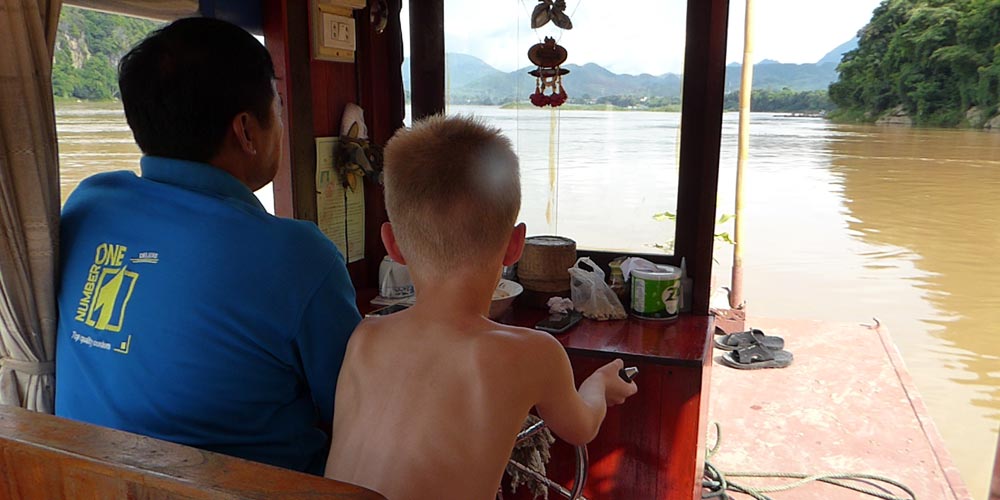 October half-term
Laos, Nepal or North India for October half-term
October half-term is the break before winter really kicks-in, pack it with outdoor activities, sunshine and great memories to see kids through the coldest months of the year.
Laid-back Laos for 17-days of high adventure, hill villages and island hopping
Don't miss Laos in October. It's just after rainy season and skies are blue. The landscape looks lush and lovely, and there's plenty of space for kids to get active and discover the combo of laid-back charm and high adventure that makes Thailand and Vietnam's less travelled neighbour perfect for family holidays.
Holiday highlights:
Long-tailed boat cruises, urban adventures in Vientiane.
Visiting temples in Luang Prabang and hill villages in northern Laos.
Kayaking and trekking on the Mekong River.
4 x 4 jeep safaris on the Bolaven Plateau.
Staying in riverside lodges, island hopping by bike and ferry.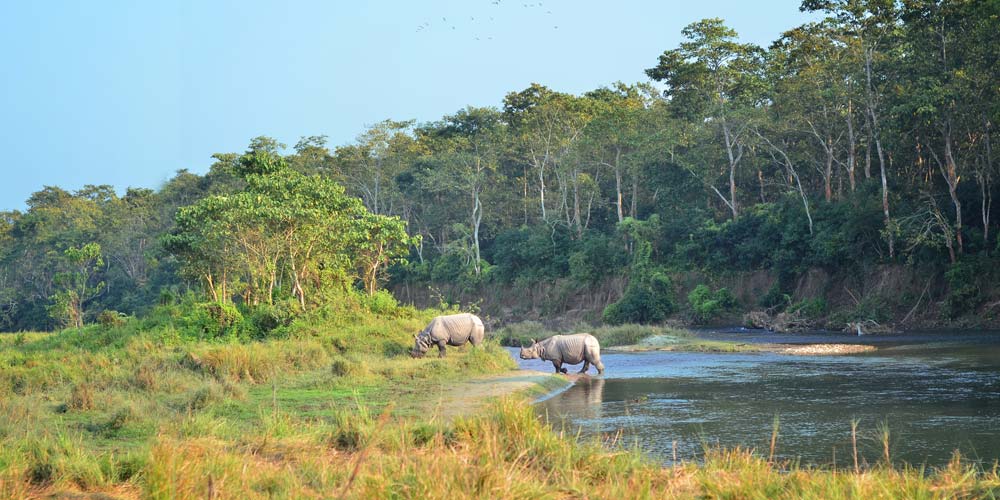 October half-term
Nepal for 16 days of mountain trekking and wildlife safaris
Nepal doesn't need much introduction, but you may not know that the land of mighty mountains is also the place to explore jungles and spot wildlife, gaze on ancient temples and take tea with Himalayan views on the side. It's also surprisingly accessible, although kids will be thrilled to learn about its extremes first hand from an Everest summiteer.
Holiday highlights:
Easy-going three day trek in the Himalayas.
Wildlife safaris to trek rhino and tiger in Chitwan National Park.
Hands-on pottery workshops in Bhaktapur.
Mountain biking at Nagarkot.
Hearing first hand exploits from Everest summiteers.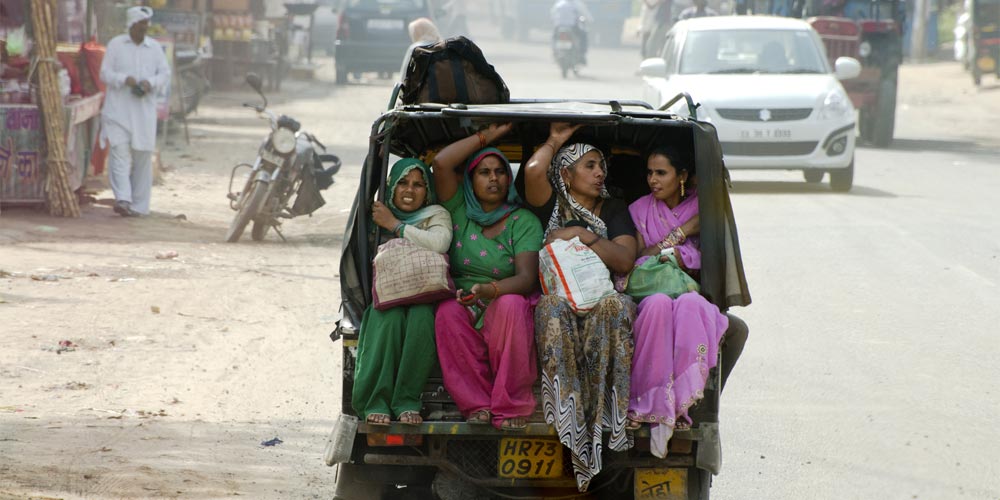 October half-term
North India made easy for 14 days of fun, family-friendly exploring
There's a knack to getting the most out of North India with kids, keeping the pace light and making sure the balance of fun, culture, history and downtime is just right. Bamboo Travel leave nothing to chance on their finely tuned family holidays here. Plus they know the region inside out and understand the local culture, like locals.
Holiday highlights:
Private transport, local guides, family-friendly heritage hotels.
Easy going exploration of Delhi, Jaipur and Agra.
Seeing Taj Mahal; tiger trekking in Ranthambore National Park.
Guided bike tours and walking tours of traditional villages.
Tourist-light 'sightseeing', up close experiences of local culture.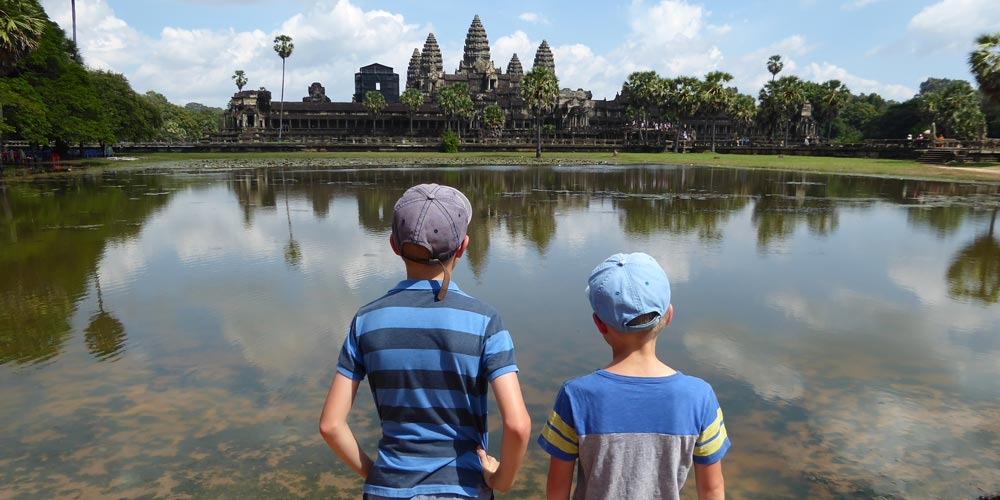 Christmas holidays
A fabulous family Christmas in Cambodia or Thailand
Christmas is always memorable for kids, but a brush with the colourful traditions and exotic culture of Cambodia or Thailand – along with reliably fabulous weather – is guaranteed to make the festive season more magical than ever.
The wonders of Cambodia on an 18-day Christmas holiday
Fantastic weather, fewer tourists, great food and an easy mix of heritage and outdoor activities makes Cambodia just about perfect for a family Christmas holiday in Asia.
Holiday highlights:
Kayaking with dolphins on the Mekong River.
A day at the Elephant Valley conservation project in Mondulkiri.
Jungle Camp overnights and Gibbon tracking in the Seima Protected Forest.
Interactive tours of Angkor Thom temple complex.
Ziplining, island hopping, downtime on south coast island beaches.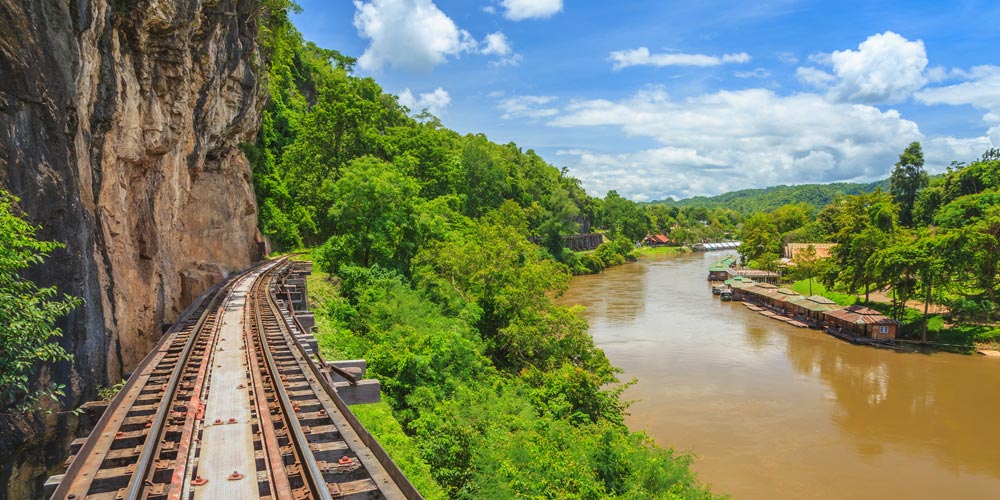 Christmas holidays
Jungle adventures and beach days in Thailand for 17-days at Christmas
Easy to reach Thailand is one of the best loved South East Asian countries for family holidays and really comes into its own at Christmas with direct flights from the UK, plenty of sun, a wide range of accommodation to fit most budgets, and a carefully balanced mix of authentic and thrilling experiences designed with kids in mind.
Holiday highlights:
Discovering central and southern Thailand by road – no internal flights.
Delving into national parks like Kui Buri and coastal Khao Sam Roi Yort.
Elephant safari in Khao Yai National Park.
Exploring Bangkok, Ayutthaya and Kanchanaburi.
Beach time at Koh Laem Sala.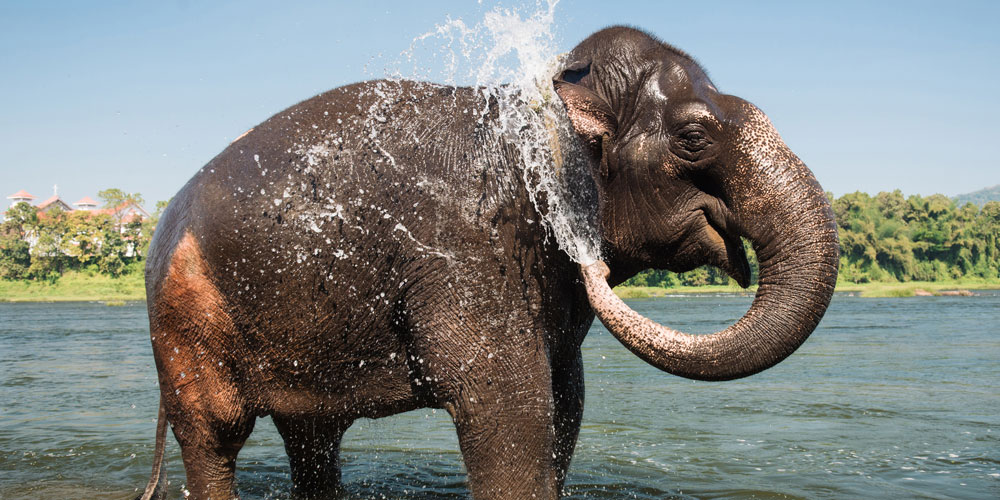 February half-term
South India or Thailand and Laos for February half-term
February half-term is the break where kids really need an energy boost and some warm weather to keep them going until spring. Kerala is great for laid-back heritage and south India's loveliest beaches. Or try Thailand and Laos together for guaranteed spirit lifting.
Kid-perfect Kerala for a 14-day February half-term holiday
Add beautiful beaches to cruises on the famous backwaters, up-close wildlife encounters and dazzling theatrics, and it's easy to see why Kerala always manages to captivate kids of any age.
Holiday highlights:
Meeting Kathakali dancers and seeing martial art experts in action.
Cruising the Kerala Backwaters on classic riverboats.
Elephant bathing, cooking classes, plantation visits.
Day after lazy day on laid-back south west coast beaches.
Options to tailor experiences to suit kids from toddlers to teens.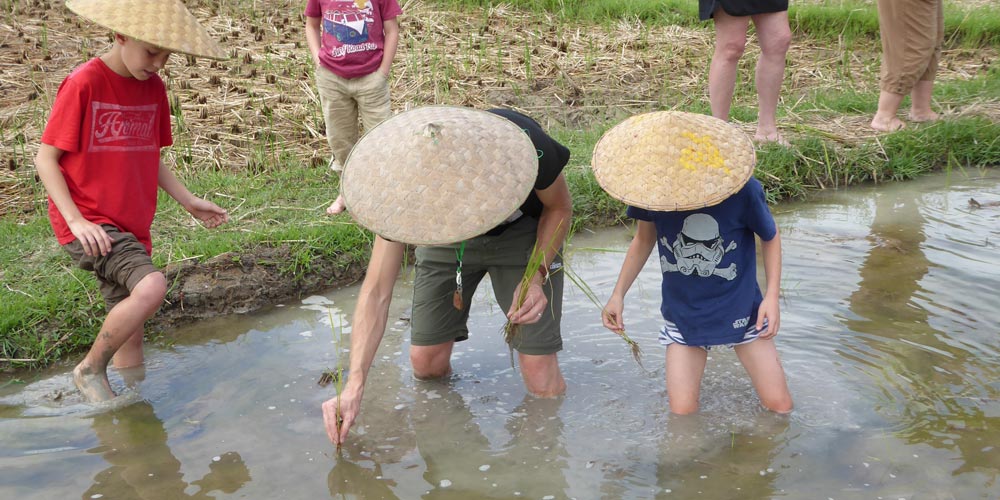 February half-term
Escape for 14-days to Thailand and Laos at February half-term
Thailand with a slice of Laos in the equation is a well balanced February half-term break and the ideal introduction to amazing Asia for kids.
Holiday highlights:
The markets, canals and incredible life of Bangkok by private boat.
Exploring ancient Luang Prabang on the Mekong River.
Cruising the waterways and jungles of Northern Laos.
Discovering rice farming or visiting elephant sanctuaries.
Five nights at a beach resort on the Thai island of Koh Samet.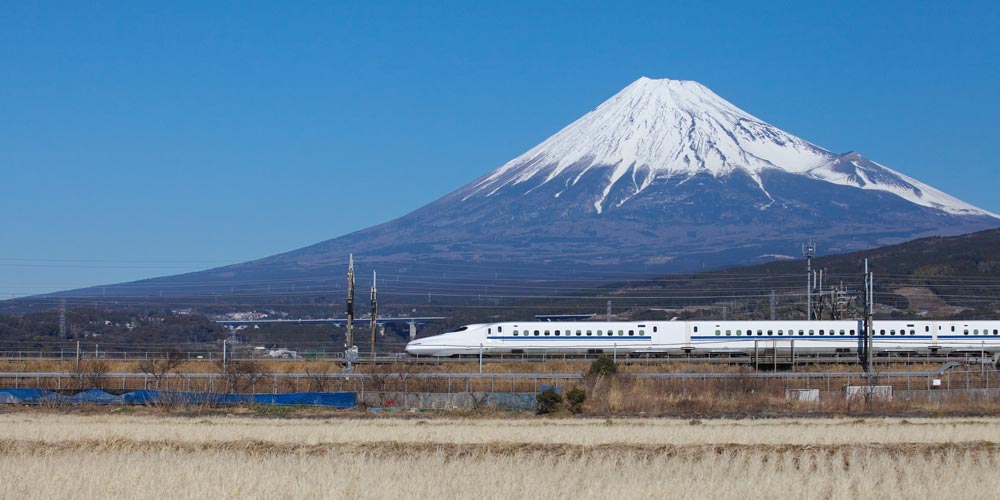 Easter holidays
Family Easter holidays in Japan or Sri Lanka
Forget bunnies and chocolate eggs and discover some new family traditions on an Easter holiday in ever intriguing Japan or stunning Sri Lanka.
Teen-heaven Tokyo and heavenly Kyoto in a 14-day family holiday
Visit Japan at Easter to see the cherry blossom and let teens check what's trending in Tokyo, meet Sumo wrestlers in training, admire imperial Kyoto and ride the world's fastest trains.
Holiday highlights:
Portable WiFi devices for entire tour.
Trekking the Nakasendo Way or cycling in the Japanese Alps.
Visits to Sumo training stables, cookery classes, sword dancing classes.
Tours of Tokyo, Kyoto and Matsumoto.
Options to tailor-make experiences for a perfect family fit.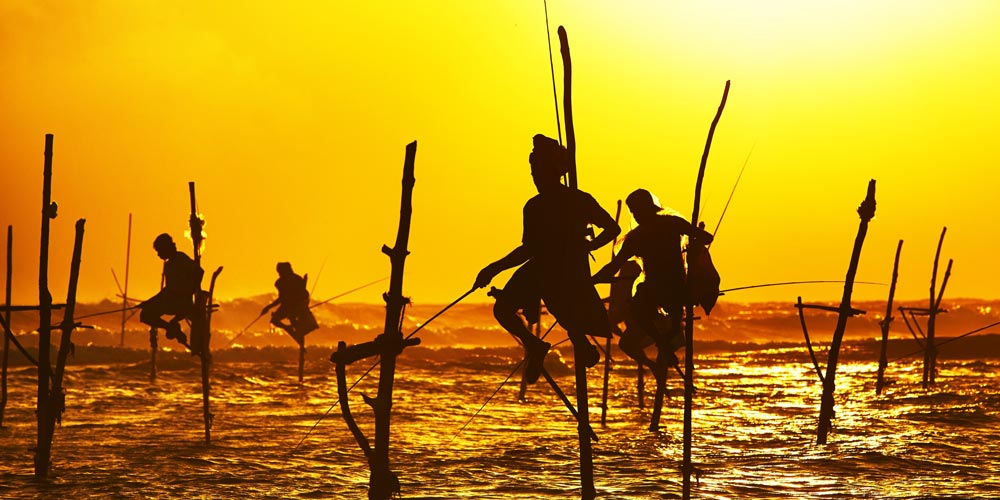 Easter holidays
Safaris, cities and Indian Ocean beaches in Sri Lanka for 14-days at Easter
Delightful Sri Lanka is surprisingly easy to explore with kids and comes good on everything from wildlife safaris to sensational cities, Indian Ocean beaches, traditional tea plantations and world famous temples.
Holiday highlights:
Four night stay at historic Rosyth Estate tea plantation.
Days out in Kandy, bike tours of the Cultural Triangle.
Climbing to monumental Sigiriya Rock Fortress AKA Lion Rock.
Spotting leopards and elephant on a private jeep safari in Minneriya National Park.
Beachy stay at Alankuda on the Indian Ocean.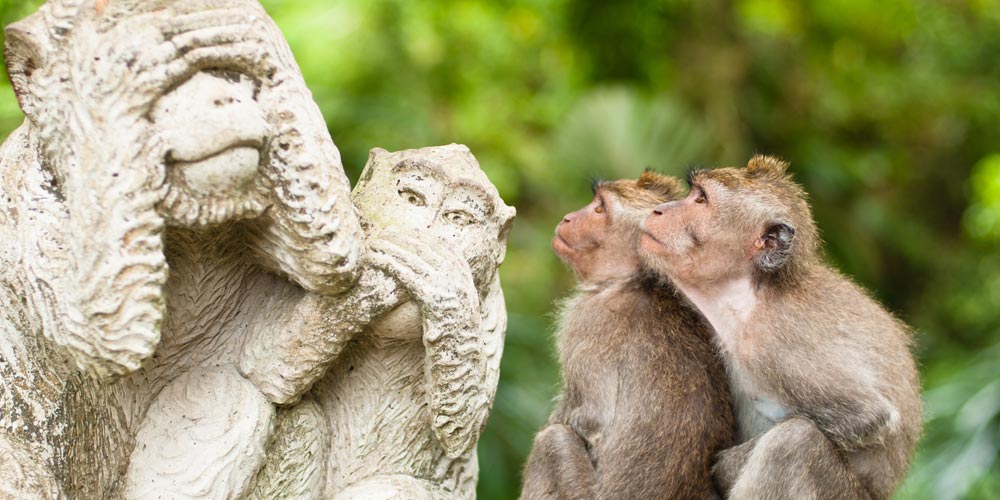 Summer half-term
Choose beautiful Bali or Borneo for summer half-term
Choose the most famous island in the enormous Indonesian archipelago or opt for the rainforest's of Borneo and a wildlife adventure like no other: either way, you've a summer half-term holiday no one is ever likely to forget.
Tour Bali from coast to countryside on a 16-day family holiday
Early summer is low season in Bali, UK flights are at their most affordable and the entire compact and captivating island is open for exploring, from end to end.
Holiday highlights:
Spending days on the beach at Sanur on the sunny south coast.
Staying in family friendly eco-resorts in the less visited north.
Learning about turtle conservation.
Kayaking, snorkelling, hiking and riding in West Bali National Park.
Exploring the ancient spiritual heartland of Ubud.
Find out more about Family Tour of Bali with Bamboo Travel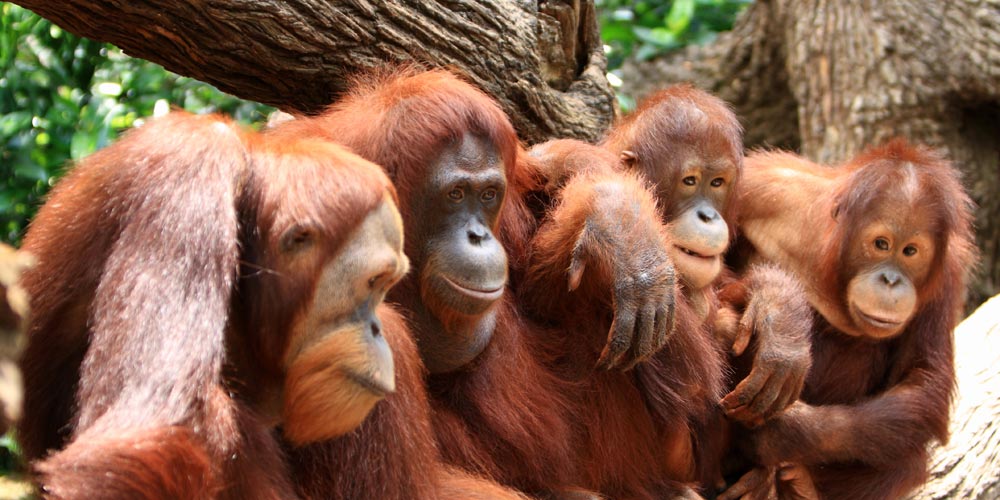 Summer half-term
Rainforest magic and beachy fun in Borneo on a 14-day family adventure
From its mysterious rivers to the immense rainforests where Orangutan make their home, Borneo is one of the most fascinating places on earth. It's also remarkably accessible for family holidays, even with younger kids.
Holiday highlights:
Meeting the Orangutan and learning about conservation at Sepilok.
Spending time on the fabulous beaches at Kota Kinabalu.
Visiting the Sun Bear Reserve and Rainforest Discovery Centre.
Sailing the Kinabatangan River and staying in riverside lodges.
Exploring the rainforest on thrilling canopy walkways.
Asia is vast and thrilling, so if you don't see your dream holiday at the right time of year here, have a look at all the other adventures in Asia that Bamboo Travel can tailor to fit your family perfectly in every corner of the world's most captivating continent.