8 of Asia's wildest wildlife experiences
Ever wondered what happens to free-spirited adventurers when they hang up their boots and swap backpacks for babies? Chances are, if their wanderlust is for real, they manage to find a way to involve kids, cut down on roughing it, and open their minds to all sorts of new, child-shaped experiences.
That certainly seems to be the way it's worked out for Selective Asia, whose passion for the world's most mysterious continent hasn't been waylaid one bit by their passion for parenthood. In fact, if anything, children have inspired some of their most inventive tailor-made family holiday ingredients: think Malaysian jungle riverboat cruises and elephants on safari in Thailand.
But the 'selective' in Selective Asia is more about what you want from a custom-created family holiday in the lands they know and love like locals. So who better to hand out advice on wonderful wildlife experiences in Asia for kids, from Indonesia to Cambodia?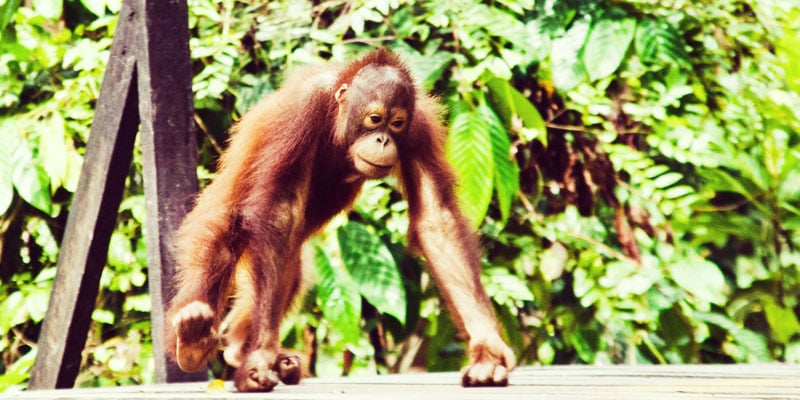 1/8

 Sepilok Orang-Utan Sanctuary, Northern Borneo
Don't believe anyone who tells you they don't mind missing out on orang-utan in Borneo. The iconic apes with opposable thumbs and opposable toes are on everyone's wish list, always. But sightings in the wild are rarer than you might think: orang-utan are the world's largest arboreal apes and spend almost 100% of their time hanging out in treetops. Which only makes the up-close encounters at Sepilok Orang-Utan Rehabilitation Centre all the more remarkable.
Sepilok is one of the world's most highly respected sanctuaries, caring for orang-utan orphaned and injured as a result of industrial deforestation across northern Borneo. Here apes live as close to nature as possible, concealed in lush, leafy forest canopies. But, time a visit for the afternoon milk and banana feast, and it's show time – macaques are almost as keen on snacks as their orange counterparts. Just make sure devices are charged and primed for this moment: kids won't stop talking about it, but you'll never get tired of looking at their astonished expressions.