Sponsored Content
One of the best things about a family holiday with Intrepid Travel is the chance it gives kids to really experience other cultures and countries, meet new people, make friends, try different foods or even pick up a few words in another language.
Intrepid Travel specialise in small-group family holidays, so you also have the pleasure of getting to know other families. And, because each group's assigned an expert local guide, you've practical help and friendly advice on hand whether you want shopping tips or a bit of insider knowledge on menu choices.
Finding unusual and authentic family activities on holiday depends on a lot of know how which is exactly what Intrepid Travel have and they're masterful at deploying it in search of fascinating stuff to do and see. From learning calligraphy in Japan to making dumplings in China or tucking up for the night in a treehouse in Thailand, almost nothing that's possible is impossible on an Intrepid Travel family holiday.
If you need proof, take a look at 10 of their favourite, kid-approved, family activities right here: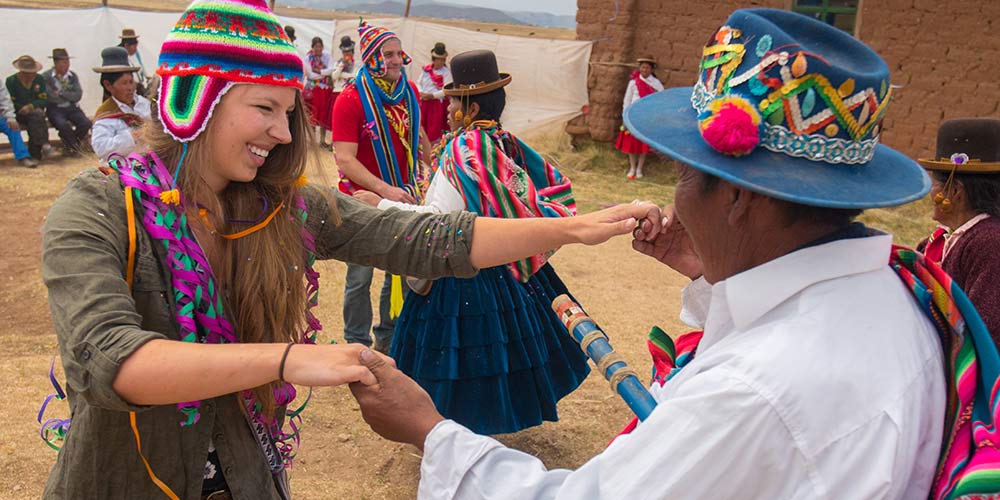 1/10

Learn to make – and play – a traditional panpipe in Peru

Peru is packed with unforgettable stuff: ancient ruins which look like they're straight out of Jumanji; colourful markets filled with amazing sights; phenomenal street food and, of course, the Amazon Rainforest – plus llama, alpaca and vicuna popping up all over the place.

But as far as unforgettable experiences go, it doesn't get much better than a meet 'n' greet with local musicians who'll show kids how to make their very own Zampona (authentic Peruvian panpipe), then teach them how its played. Also known as Sikus, Zamponas are made using bamboo shoots or cane, and heard in traditional music all across the Andes – so young travellers get to take home their handmade panpipe, some local heritage and a new skill.

Find out more about the 9-Day Peru Family Holiday with Intrepid Travel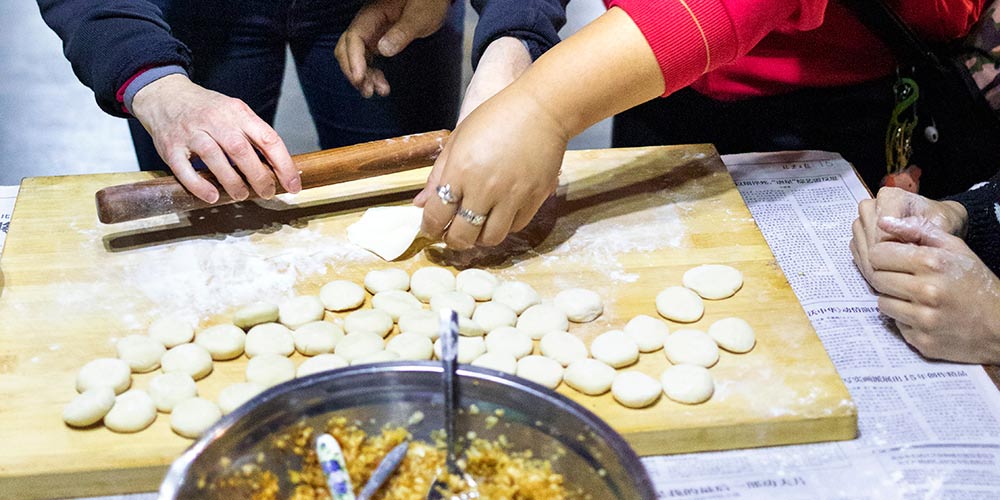 2/10

Make dumplings at the Great Wall of China

Think of food in China and you probably think of honey chicken, fried rice, noodles and – the all time favourite – dumplings. Dumplings are found all over China, from lamb dumplings in soup in Xi'an to vegetable dumplings in Bejing or pot-stickers in Shanghai. Here they're easy, tasty and filling family staples, but have you ever tried making your own? On an Intrepid Travel adventure you can, in a family-run guesthouse at the Great Wall, where experienced local dumpling makers will teach you and the kids how to create these famous morsels and give you another impressive new skill to take home.

Find out more about the 12-Day China Family Holiday with Intrepid Travel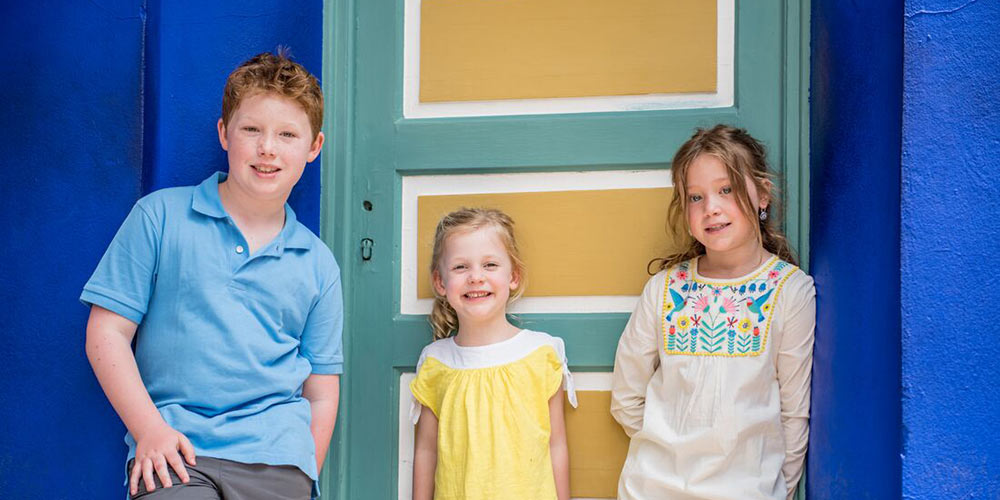 3/10

Sip traditional mint tea at a women's co-op in Morocco

Ait Benhaddou in Morocco was once an important stop for caravans carrying salt across the Sahara. Today, it's home to the Cooperative Tawesna, an initiative set up to provide women in the region with much-needed income. Cooperative members grow their own produce, prepare lunches for travellers and run cooking classes as well, and the money they earn goes towards their day-to-day lives and paying for their children's education.

Find out about the 10-Day Moroccan Family Comfort Holiday with Intrepid Travel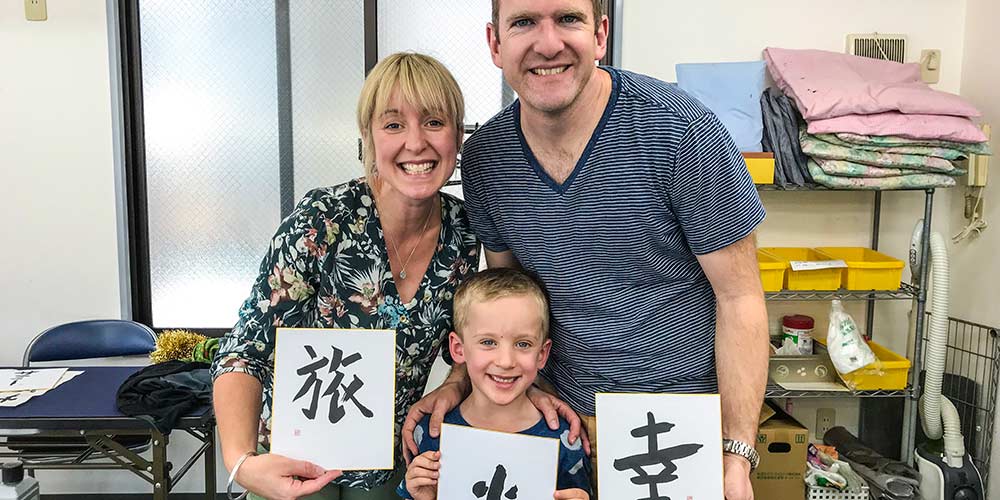 4/10

Write your name in Japanese with a calligraphy master

If kids really want to impress their friends back home, learning how to write their name in Japanese calligraphy (known as Shuji) is a good start. And it's fun too, with a traditional calligraphy master to show them how, and teach them a few words in Japanese at the same time.

Find out more about the 12-Day Japan Family Holiday with Intrepid Travel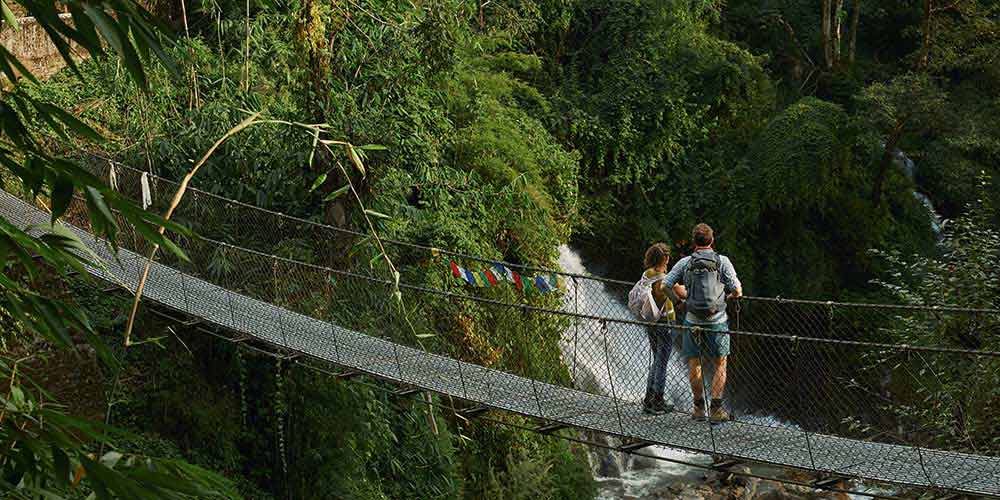 5/10

Go white-water rafting on Seti River in Nepal

Navigating waterfalls and channels on the Seti River in Nepal is all about teamwork, so it's a perfect family activity. As well as paddling over gentle falls, along peaceful runs and down thrilling rapids, you'll also see some amazing sights on this unforgettable adventure. Make sure kids have their eyes peeled for terraced rice fields, traditional villages, monkeys in the jungle, locals fishing on the river and villagers washing their clothes on the riverbank.

 

Find out more about the 11-Day Nepal Family Holiday with Intrepid Travel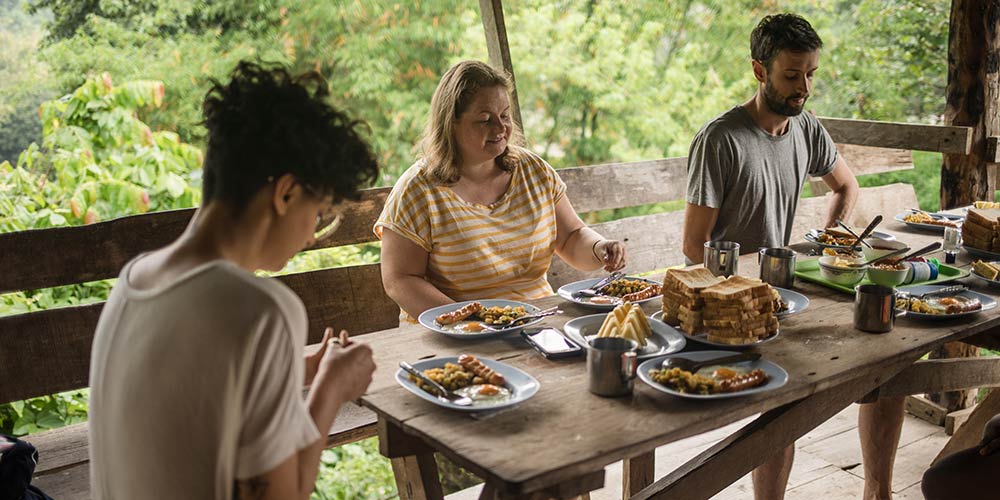 6/10 

Sleep in a treehouse in Khao Sok National Park in Thailand

Forget boring hotels and bunk down in a treehouse for the night instead? Khao Sok National Park in Thailand is home to the world's oldest evergreen rainforest and it's filled with astonishing limestone cliffs, winding forest trails and calm rivers – perfect for a quick, cooling swim with kids. The park's a wildlife haven too: go quietly, keep your eyes open and expect to be totally awe-struck.

Find out about the 10-Day Thailand Family Cycling Adventure with Intrepid Travel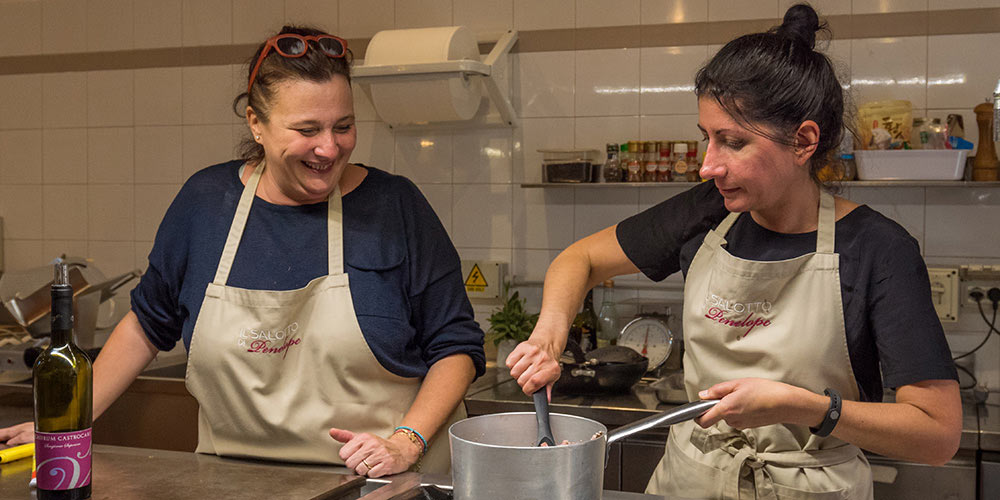 7/10

Learn to make Italian pesto in Levanto

One of the many great things about Italy is the country's food, from pizza to pasta to gelato with every meal, it's all famously delicious. But nothing tastes like true homemade Italian food, lovingly created in Italy itself. Give it a try in Levanto on Italy's famous Cinque Terre coast, where a local family will show you all how to make authentic Italian pesto – using fresh, home-grown ingredients, naturally.

Find out more about the 8-Day Northern Italy Family Holiday with Intrepid Travel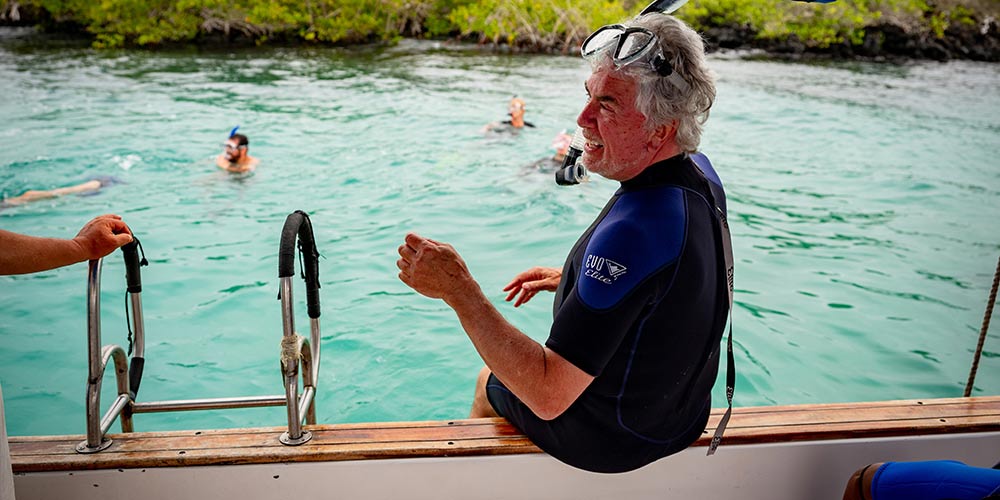 8/10

Snorkel round the Galapagos in Ecuador

The Galapagos Islands in Ecuador are home to some of the world's rarest wildlife. Think spiky black iguana, astonishing red-chested birds, puppy-like sea lions and the legendary giant tortoises – to name just a few. Swimming with some of these spectacular creatures is an incredible experience for kids (parents too) and Intrepid Travel not only make this possible, they also make sure the adventure is as low-impact as it is spectacular.

Find out more about the 8-Day Galapagos Family Holiday with Intrepid Travel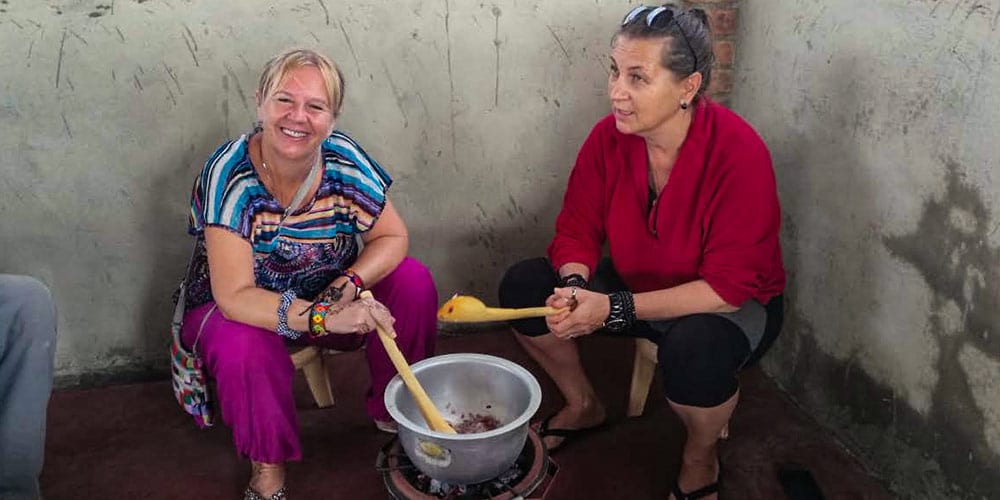 9/10

Take a cooking class with locals in a Kisongo village in Tanzania

In Kisongo – a small community in Tanzania's Arusha region – meet some local Mamas (female artists who specialise in handmade art and crafts). They'll teach you and the kids how to prepare a traditional Swahili lunch, including samosas, coconut rice and fried banana. After lunch, you can visit the Mamas' homes and learn about the construction of traditional boma – small huts built out of mud and cow dung.

Find out more about the 8-Day Tanzania Family Holiday with Intrepid Travel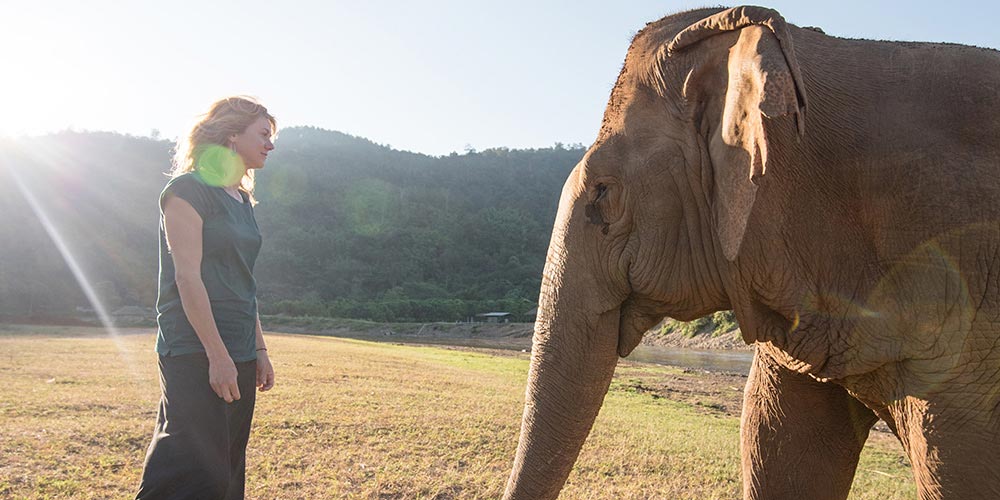 10/10

Come face to face with an elephant in Chiang Mai, Thailand

Thailand's Elephant Nature Park is more than just a wildlife reserve, it's a rescue and rehabilitation centre for elephants who've been mistreated through riding, logging or tourism services. While you're here, local guides will take you through the park and let you meet these magnificent animals up close, watch them bathing in the river and even feasting on watermelon, sticky rice and bamboo. The friendly guides are also elephant experts and always happy to answer kids' questions about everything from conservation and behaviour to odd elephant eccentricities.

Find out more about the 12-Day Thailand Family Holiday with Intrepid Travel

 

 Ready for your next awesome, activity packed, family holiday? Take a look at all the Intrepid Travel adventures worldwide, created just for you and your kids.