Sponsored Content
Sensational Paradise Wildlife Park is inviting families to spend 'Summer Evenings in Paradise' every Friday and Saturday night this August. How can you resist?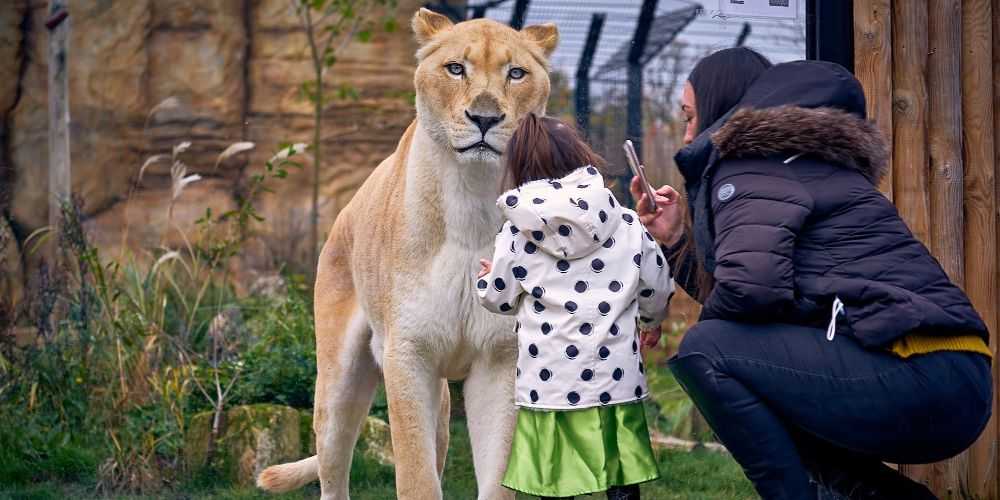 Voted Hertfordshire's #1 Outdoor Attraction by TripAdvisor, Paradise Wildlife Park is home to over 800 animals and one of the best big cat collections in the UK. And if you think that sounds like an amazing day out with kids, the park's really raising the stakes this August by opening its doors after hours for an incredible month of 'Summer Evenings in Paradise'. Every Friday and Saturday night from 30 July until 28 August 2021, families are invited to see the park in an entirely new light: think Golden Hour in the company of lions, tigers, gibbons, lemurs and countless other wild residents.
The rare chance to see animals at a time of day when they're usually unobserved might be exciting enough for kids, but Paradise Wildlife Park is leaving nothing to chance. So you can expect plenty of other fun activities too, from face painting to photo opps, stilt walkers, African drummers and live music. Plus, fantastic food is planned for each evening, as well as ice cream for young wannabe zoo keepers – Pimm's for the grown ups. And because it's August in beautiful Broxbourne Woods, the countryside is guaranteed gorgeous and sunsets close to perfection – weather permitting.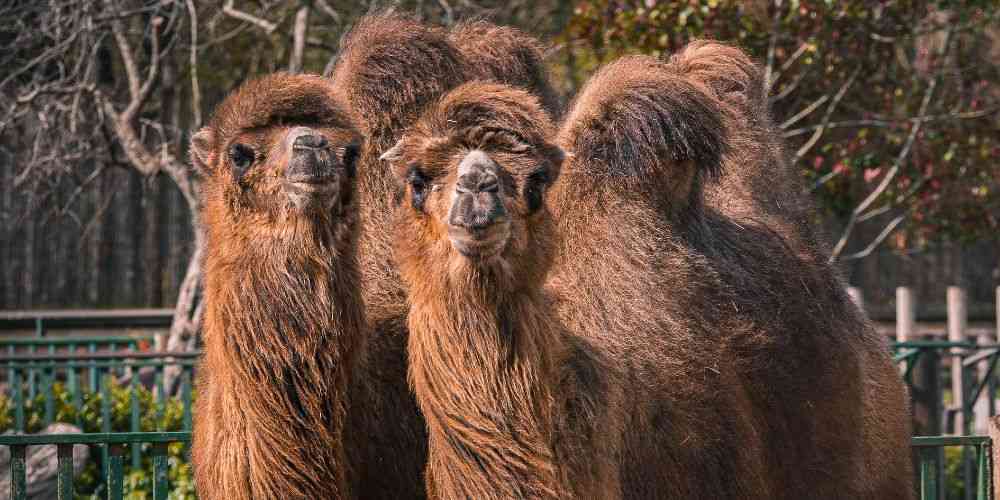 What makes Paradise Wildlife Park Hertfordshire's #1 Outdoor Attraction?
Even as the only place in the UK to see a pride of white lions, Paradise Wildlife Park is a spectacular family zoo. But there are also snow leopards, jaguars, red pandas, lemurs, gibbons, camels, zebra, otters, penguins and some of the cutest small monkeys on the planet: the park's pygmy marmoset recently had a second baby, just to raise the cute level even higher.
More fascinating than strictly adorable, the park's reptile collection is another sensation, particularly as it currently contains the largest anaconda in the country. And if that isn't big enough, World of Dinosaurs fills in any gaps with prehistoric giants like the fearsomely enormous (and lifelike) T-Rex.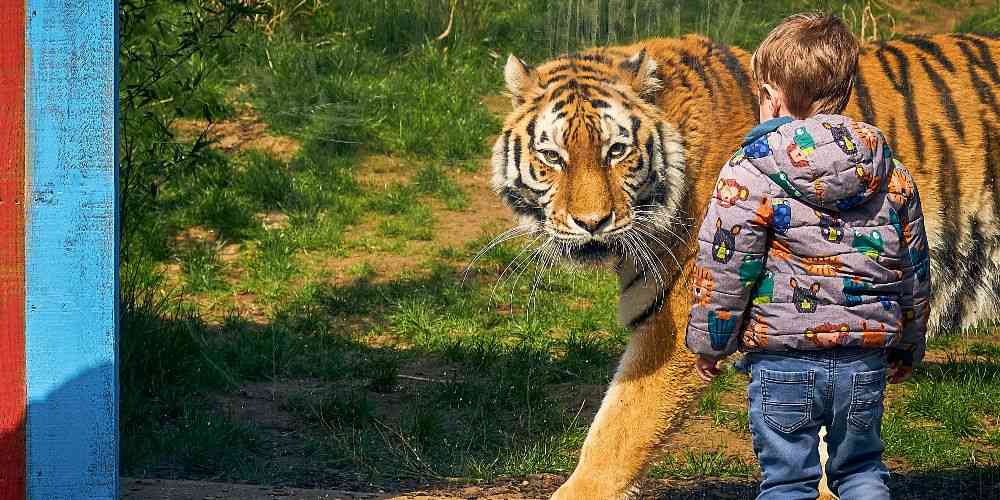 See tigers swimming underwater, only at Paradise Wildlife Park
Paradise Wildlife Park is also the first in the UK to create a big cat mixed habitat. 'Land of the Tigers' is brand new for 2021 and incorporates the country's first underwater viewing area. So as well as seeing impressive Amur tigers prowling on land, you now have the thrill of watching them swim gracefully alongside shoals of beautiful, exotic fish.
'Summer Evenings in Paradise' might be only for the month of August, but you can visit the zoo any time of year. And as well as the excitement of seeing over 800 animals, kids can also participate in everything from feeding to playing with quite a few of them. It's easy to understand why Paradise is now Europe's leading wildlife park for animal experiences when it's possible to meet meerkats, tickle tapirs, hand-feed red pandas and shadow the heroic keepers who care for the big cats – bold little trainee keepers can even help out at tiger feeding time too.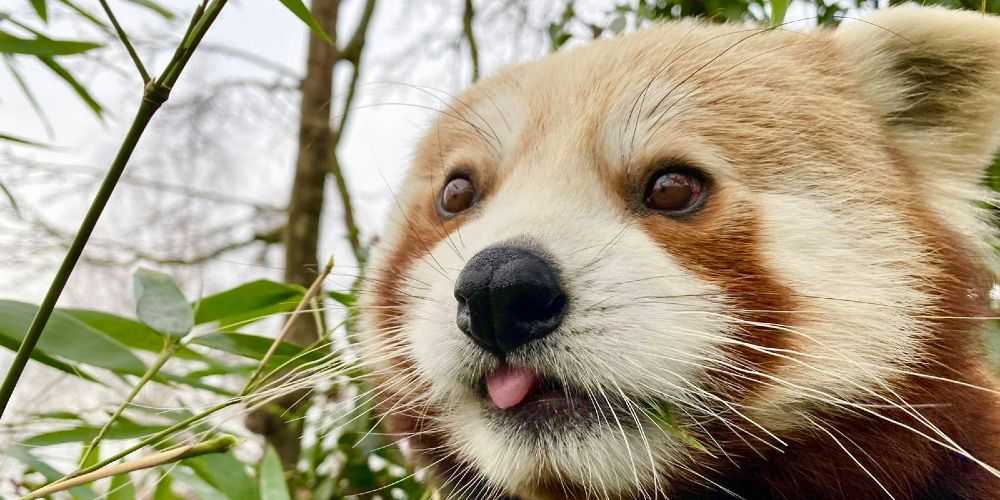 Big on fun and excitement but serious about conservation
Paradise Wildlife Park is well known for its animal conservation and successful breeding programmes, and the serious business of protecting the world's most vulnerable creatures lies behind every unforgettable day out here. The park first opened in 1984 and, since it became The Zoological Society of Hertfordshire in 2017, has contributed more than £6 million to conservation projects and wildlife initiatives both in the UK and worldwide. It's also part of the European Endangered Species Breeding Programme and in the past two years alone has celebrated the birth of: baby jaguar; African penguin; Lar gibbon; cotton top tamarin; silvery marmoset; black ruff lemur; red ruff lemur and, most recently, the adorable new born pygmy marmoset. So you may not want to promise kids a look at new babies at Paradise Wildlife Park, but there's a good chance they'll see at least one on a day out.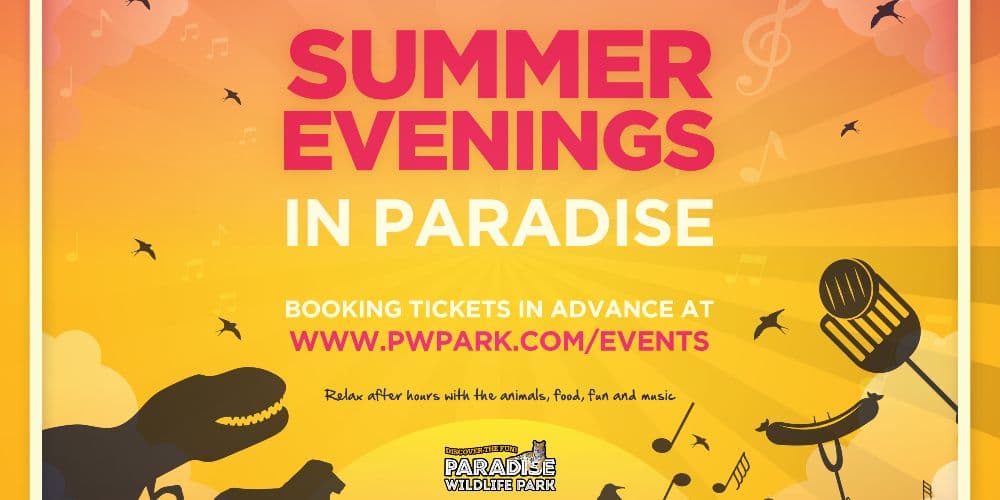 Book early for Summer Evenings in Paradise
To make sure families and kids have a wonderful night at the zoo, tickets to Summer Evenings in Paradise are limited and must be booked in advance. The fun starts at 6.30pm on either Friday or Saturday evenings between 30 July and 28 August. Gates close for the night at 9.30pm, by which time kids will be just as ready for bed as most of the animals.
Summer Evenings in Paradise
When
Friday and Saturday evenings from 30 July to 28 August 2021.
6.30pm to 9.30pm
Where
Paradise Wildlife Park, Broxbourne Woods, Hertfordshire
How to get there
By car: 20 miles north of London, 7 miles from Junction 25 on the M25.
By train: 25 minutes from London Liverpool to Broxbourne Station.
Ticket prices
Tickets are £15 per person (under 2s are free)
£12 per person for members of The Zoological Society of Hertfordshire (ZSH)
Ready for something really different to do this August? Book now for Summer Evenings in Paradise. And if you can't wait until then to see the animals, visit Paradise Wildlife Park for a virtual look at Hertfordshire's #1 Outdoor Attraction.

The Zoological Society of Hertfordshire (ZSH) is a registered charity (no.1108609). Our knowledgeable and passionate team cares for our own animals and raises funds to support wildlife conservation projects in the UK and around the world.