Sponsored Content
Experience Banbury with kids right now and if all they know about the town comes from a nursery rhyme, they'll be amazed by how much fun it is in real life.
First revelation about Banbury might be how easy it is to reach. No need for a horse these days, you can come by train, bus, car or even by boat – Banbury sits on the River Cherwell and has the Oxford Canal running through it too. The town's almost exactly halfway between London and Birmingham, so it's perfect for days out as well as a good base for family breaks in the Cotswolds. And getting about Banbury couldn't be easier. There's excellent parking, the town centre's buggy-friendly and almost everywhere makes accessibility a priority. And if you've younger kids, Banbury's very green at heart so you're never far from beautiful parks to run around, catch a breath or have a picnic.
Now you know how to get here and how to get around, take a look at lots of other great reasons to visit Banbury with kids right now.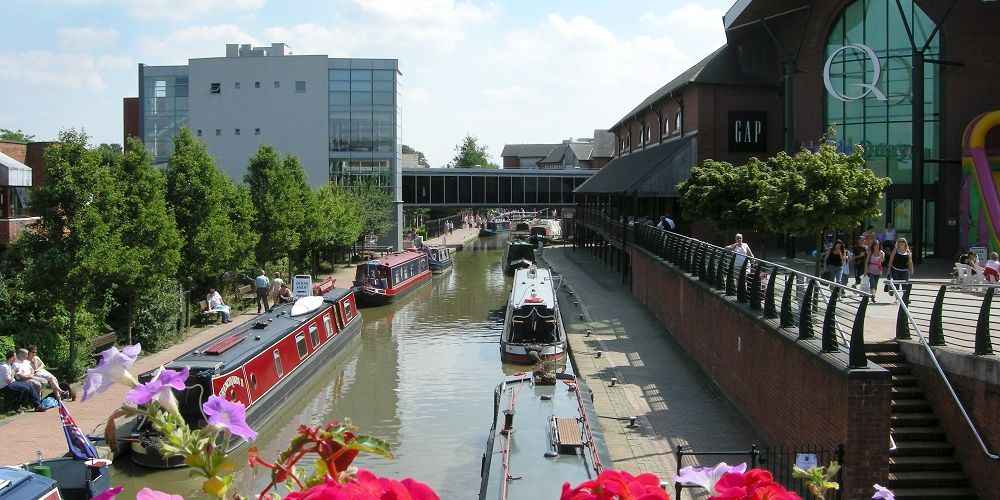 Tooley's Boatyard
Oxford Canal is one of England's oldest and Tooley's Boatyard is just slightly younger. First established in 1778 and operational ever since, Tooley's is also home to the longest working dry dock on the Inland Waterways, as well as its own blacksmith's forge and carpenters' workshop, used to this day for building traditional wooden boats. For a glimpse of living history, you'll find Tooley's just opposite Banbury Museum & Gallery. Book a Saturday guided tour of the yard with kids and time your visit for a sail on Tooley's custom-built narrow boat, the Dancing Duck. Banbury always looks good, but there's something particularly magical about seeing the town from the perspective of its famous canal.
Find out more about Tooley's Boatyard at Experience Banbury
The Mill Arts Centre
Creative, innovative and inspiring are all apt descriptions for The Mill Arts Centre. It's also warm and friendly, seems never to have come across an artform it didn't like, and kids can't get enough of it. Which isn't really that much of a surprise considering it shows family movies and encourages the audience to dress-up. The Café-Bar has a thoughtful kids' menu every lunchtime. There's a Kids Corner in the gallery space that's filled with toys, and it packs every single school holiday with children's activities, workshops and events. In between entertaining its youngest audience, The Mill's also managed to build a stellar reputation for live music, theatre and performance, so it's another good reason to spin a Banbury day out into the evening, or longer.
Find out more about The Mill Arts Centre at Experience Banbury
St. Mary's Church
You can't miss St. Mary's Church in the centre of Banbury, it's enormous. In the 18th century it was the largest parish church in England and designed to seat a congregation of 2500. Jonathan Swift is said to have found the name 'Gulliver' on gravestones in the churchyard here. And if kids aren't too curious to explore inside, persuade them to hunt down the Arctic Window. They'll be amazed to see images of walrus, polar bears, reindeer, Inuit and frozen ships recreated in stained glass. The window's dedicated to Victorian explorer and artist Admiral Sir George Back and the images are based on his original sketches.
Find out more about St. Mary's Church at Experience Banbury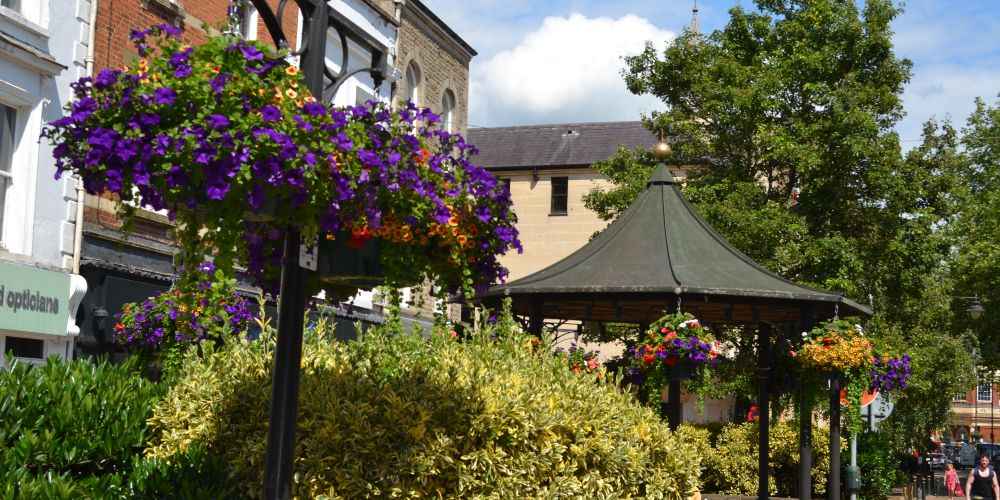 Banbury Museum & Gallery
Close to Tooley's Boatyard, Banbury Museum & Gallery might be a more recent Oxford Canal icon but it contains centuries of history within its walls. If you want to know anything about the town from its wool trading origins to the role it played in the English Civil War, you'll find what you're looking for in this lively, well designed museum. The permanent collection is fascinating and very broad ranging. The bright, airy space means kids can explore at their own pace. And there's also an excellent year round programme of exhibitions and events. Plus, the museum building is fully accessible, buggy-friendly and entrance to the permanent collection is free.
Find out more about Banbury Museum & Gallery at Experience Banbury
Spiceball Country Park
Spiceball Country Park isn't in the country, it's right in the heart of Banbury, minutes from shops, restaurants, bars, museums and galleries. But once you're immersed in this beautiful, big, green space it's hard to believe there's anything for miles around apart from rural tranquillity. Both the Oxford Canal and the River Cherwell run through Spiceball, so it's great for waterside walks. There are skate ramps and a playground here too, along with picnic areas, meadows and even woodland. Thomas Hankinson donated the original park land in the 1880s so the 'poor of Banbury' would have a place for recreation. He went on to become the town mayor in 1894 and, over 125 years later, his visionary gift is still one of the loveliest places to play in Banbury.
Find out more about Spiceball Country Park at Experience Banbury
Family friendly and fantastic places to eat with kids
Living up to its market town heritage, Banbury is famously hospitable, and family-friendly is a recurring theme from historic pubs and quaint coaching inns to cool cafés and restaurants. If you want a fresh take on tradition, head canal-side to Lock29. This latest addition to the innovative Castle Quay shopping centre looks incredible and its mix of relaxed restaurants, live music and event space has masses of kid-appeal. Lock29's near neighbour, Castle Quay Waterfront, is another lively new example of canal-side creativity. Add it to your must-do list for hotels and cinemas, interesting places to eat, shop and simply enjoy the Banbury experience.
Find out more about Lock29 at Experience Banbury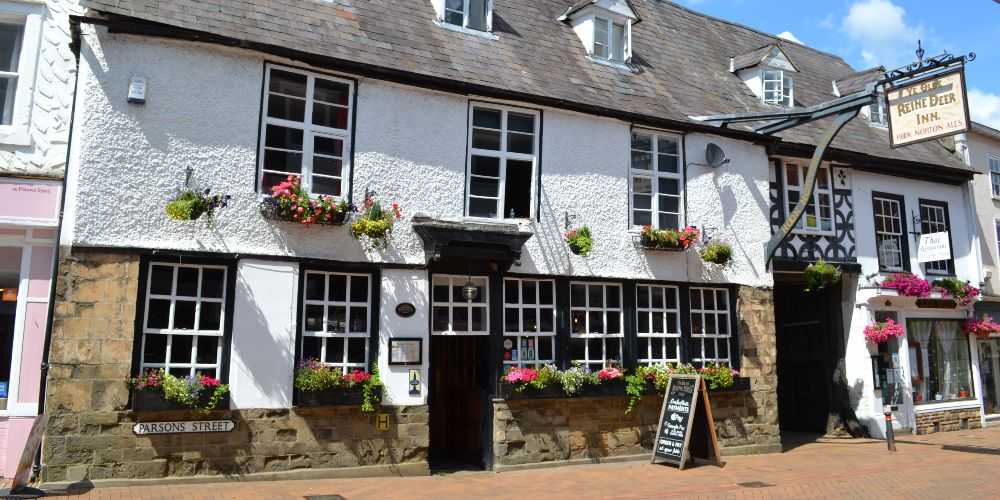 And finally, some fun facts about Banbury
Ye Olde Reindeer Inn was built in 1570, it's Banbury's oldest pub and still has its build date painted on the original doors as proof.
Banbury's coat of arms contains a sun and its motto translates as 'the Lord is our sun and shield', so if you ever wondered why it's called the Sunshine Town, there's your answer.
Johnathan Swift, author of Gulliver's Travels, called his hero Gulliver after seeing the name on several tombstones around the Churchyard of St. Mary's in Banbury.
Banbury Cakes come with a taste of history. First eaten locally in the 1500s, they were also a favourite of Queen Victoria, who was presented with them every August on her annual journey from Osborne to Balmoral.
However you travel to Banbury, you can actually see a 'fine lady upon a white horse', just like the traditional nursery rhyme says. You'll find her immortalised in bronze close to Banbury Cross in the town centre.
Find more fun facts about Banbury at Experience Banbury
Good to know about Banbury
The historic market town of Banbury sits on the Cherwell River and is known as the gateway to the Cotswolds.
How to get to Banbury
By road, Banbury is just off Junction 11 of the M40 and less than an hour's drive south of Birmingham, and one hour and 47 minutes' drive north of London.
By train, Banbury Station is five minutes' walk from the town centre, journey time is just over an hour from London, and 47 minutes from Birmingham.
Ready to plan your next family adventure in Banbury? Visit Experience Banbury for all you need to know about the town, where to go, what to see, where to eat, stay and play, any time of year.