Sponsored Content
This year, as always, Norwegian Cruise Line (NCL) are putting freedom and family right at the heart of everything they do and everywhere they sail – which is basically just about anywhere in the world where there's water.
NCL currently boasts the youngest fleet amongst major North American cruise lines, they've also come up with some inspired ideas to make cruises easier and more affordable for families in 2020. Kids are the centre of attention on the non-stop activity front with free clubs, rope courses, climbing walls, parties, perfect temperature pools and – on some ships – there are even intense Aqua Parks to get excited about.
Plus NCL's Free at Sea* designed with families in mind, giving you the freedom to design your own holiday and add extras like Open Bar, Speciality Dining, WIFI packages and Shore Excursion Credits, all from as little as £99 per person. And Free at Sea also includes NCL's Family & Friends offer, allows the 3rd and 4th guests to sail at a reduced rate paying only the applicable taxes** with every two adult passengers.
Ready to sort out your family cruise wear (essentially swimmies and sunscreen) and hop on board? Here are a few other reasons to love Norwegian Cruise Line for family cruises this year: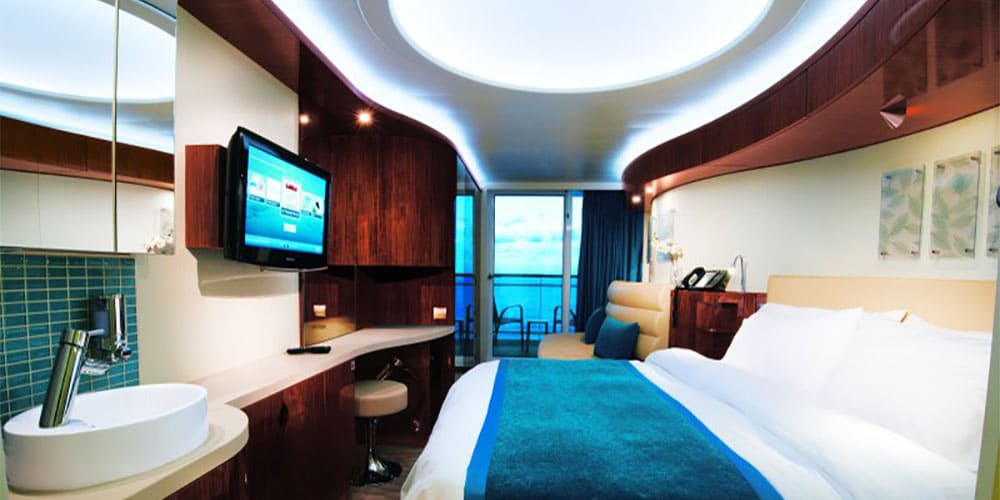 1/4
Luxury accommodation designed with families in mind
Keeping with the theme of accommodating families of all shapes and sizes, NCL's range of staterooms, luxury suites and two bedroom villas have all been carefully designed to give everyone personal space as well as room to play, wind down and spend time together as a family.
The Haven two-bedroom family villas have private balconies, separate living room with dining area and two bathrooms, plus they include butler and concierge service, and sleep up to six guests.
Family Mini-Suites sleep up to four, have their own private balcony, separate sitting area and luxury bathroom.
Family Staterooms feature private balconies, thoughtfully designed bathrooms and sleep up to four. Interconnecting staterooms are also available for larger families or to give older kids a bit of independence.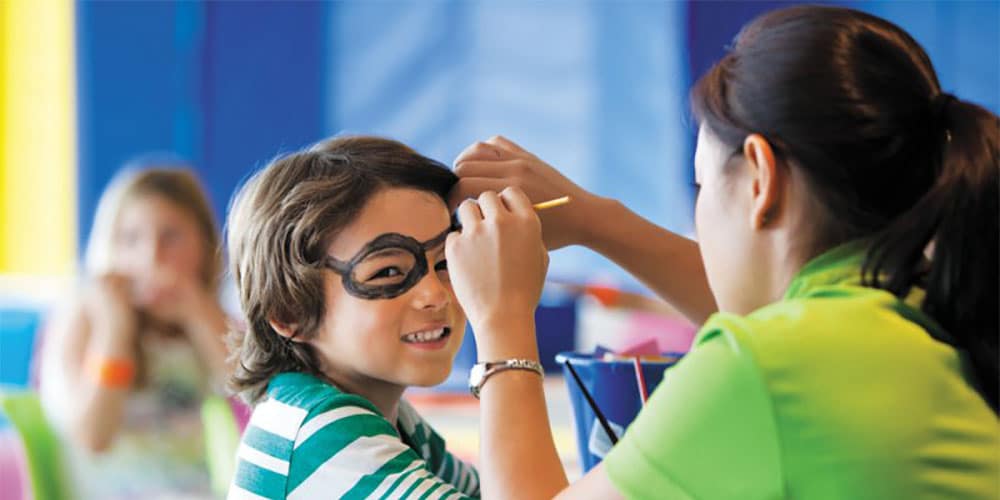 2/4
Get kids on-board with non-stop activities
There's no such thing as bored kids aboard NCL cruises so young passengers are kept entertained, interested, active and thrilled from the moment they wake up until they can't stay awake a minute longer.
Free, supervised clubs and activities mean parents can take advantage of some me-time at the opulent Mandara Spa® or even go full grown up and spend a few blissful hours at one of NCL's chilled, adults-only Mediterranean beach clubs. And it almost goes without saying that the on-board pools and waterparks are incredible and designed to make sure everyone, from the tiniest toddler to the splashiest teen, has their own perfect kind of fun.
Splash Academy is the free and professionally supervised kids club for two to 12 year olds with a focus on age-appropriate activities, creative play, learning and entertainment.
Entourage gives teens their own hang-out space with just the right amount of independence and fun stuff like themed parties, movies, video games, skill-building and activities.
Guppies is all about parent and child activities for babies and toddlers aged from six months.
Aqua Park waterpark with two pools, kids pool, three multi-level waterslides, including 200ft Epic Plunge – the first ever cruise ship Bowl Slide.
Sports Complex with full-size basketball court, climbing wall, rappelling wall and 24ft enclosed climbing cage.
Wii Wall, Video Arcade, Bowling Alley, Internet Café, and live family entertainment at the Epic Theatre.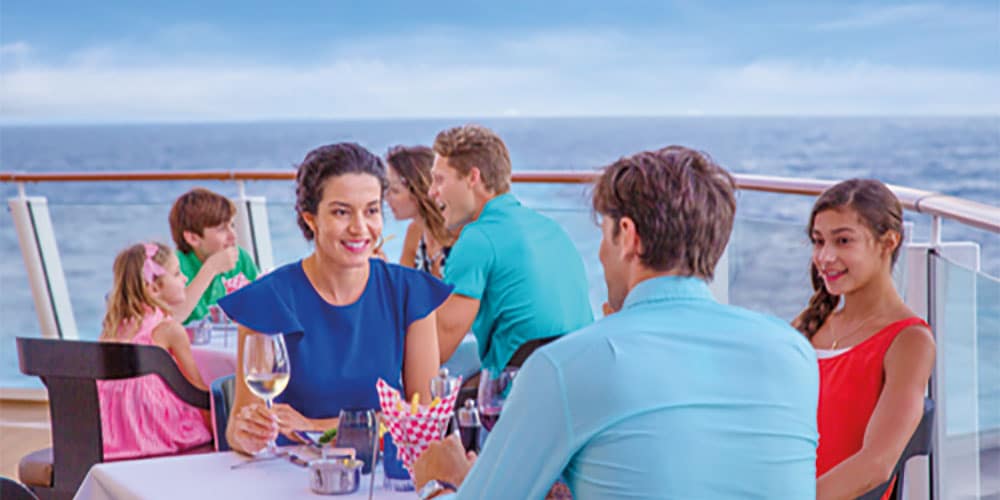 3/4
Feel free to play all day and eat when you're hungry
Extending the family freedom concept to mealtimes proves conclusively that NCL is a cruise line that actually understands kids and gets the fact that they want to eat when they're hungry. With innovative new Freestyle Dining you can choose to sit down and eat three courses at lunch or dinner if you feel like it or you can eat anytime you're hungry from one of the fresh and delicious, all-day, made-to-order buffets.
Freestyle Dining also encourages young trainee palates to try new tastes from around the globe with free kids' menus for under 12s available from speciality restaurants like Modern Churrascaria, Teppanyaki, Cagney's Steakhouse and La Cucina.
Find out more about Freestyle Dining from Norwegian Cruise Line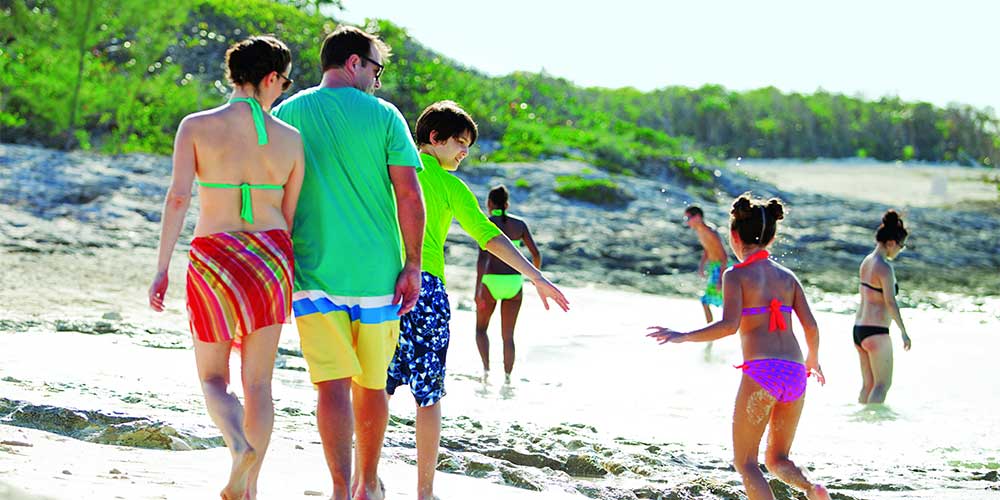 4/4
7-Day Mediterranean Cruise from just £2702 for family of four
Cruise the Med with kids this May half-term and find out for yourself why NCL have been named 'Europe's Leading Cruise Line' for an astonishing 12 years in a row.
For seven warm and sunny days one of NCL's most exceptional ships, Norwegian Epic, gives you the run of its awesome Aqua Park, dazzling pools, free kids clubs, dozens of restaurants and bars, theatres, bowling alleys, on-deck sports, sensational spas and beach clubs. As well as on-board excitement, this round-trip cruise from Barcelona takes in Naples, Rome, Florence and Pisa, Cannes and Palma in Majorca so expect plenty of opportunity for family-friendly activities, sights and experiences on-shore too. 
And if all that isn't enough to convince you to book, NCL are now offering a discount of 30% on this family cruise along with Free at Sea* upgrades and allows the 3rd and 4th guests to sail at a reduced rate paying only the applicable taxes **. So you and the kids can cruise the Mediterranean during May half-term for as little as £2702 per family of four.
The lowdown
7-day Western Mediterranean Cruise for family of four
Round Mediterranean cruise sails from Barcelona and includes Naples, Rome, Florence and Pisa, Livorno, Cannes and Majorca (embarking and disembarking at Barcelona).
When
Departs Barcelona 24 May 2020 for 7-days.
Costs
Inside family stateroom – £2512 per family (based on four sharing)
Balcony family suite – £3058 per family (based on four sharing)
All costs are for a family of four and include 30% discount and Free at Sea* upgrade which offers two adults either an Open Bar, Speciality Dining or Excursion Credit and allows the 3rd and 4th guests to sail at a reduced rate paying only the applicable taxes **.
Plus, this cruise also includes kids' Soda Packages from £31 per child (12 years or under) or from £42 per child for 13 year olds and over.
Don't forget, to qualify for 30% discount and all other family offers, your 7-day Western Mediterranean Cruises for May 2020 must be booked before 03 March 2020. For more details or to make a booking call 0333 336 1598 or visit www.ncl.com.  
*
Free at Sea upgrade is available  for guests 1 and 2 (adults in family of four) and includes Open Bar, Speciality Dining, Wifi Package or Excursion Credit (terms & conditions apply).
**
** Free at Sea Friends and family offer for guests 3 and 4 (children in family of four in the above example) is applicable on select sailings only. Tax Only is payable and terms & conditions apply.