Dreaming of beautiful family beaches over the past 12 months or so? Take a look at our round-up of the 20 best family beaches and beach resorts in the world for 2022. Happy New Year.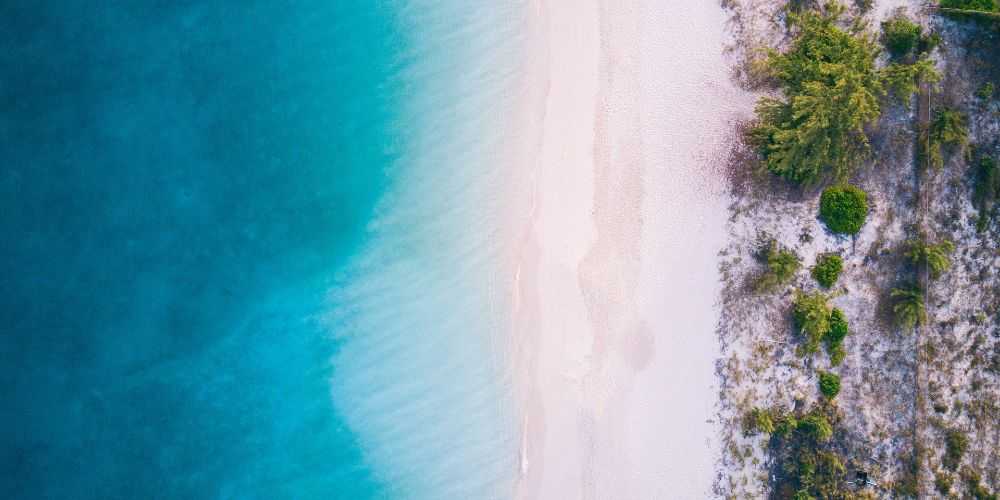 20

Grace Bay, Turks and Caicos

Winning World Travel Awards 'Leading Beach destination', Grace Bay is the definition of picture postcard perfect. With a reef a mile out to sea breaking the swell, the clear water is gentle enough for tots to play in. Near to the white sands are plenty of water sports companies ready to take you kite-surfing and jet skiing.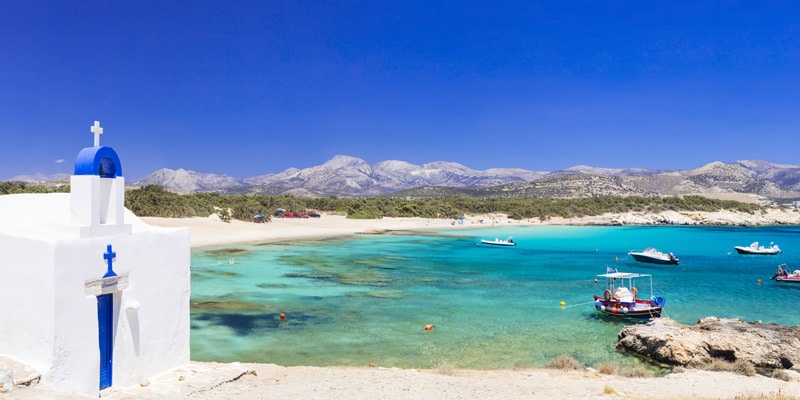 19

 St George Beach, Naxos, Greece

St George beach on the Cyclades island of Naxos is the perfect European destination for families wanting a sunny break. The water is great for toddlers to paddle in as it is warm and shallow, and older kids will have plenty to do as there are watersports and other sports offered nearby.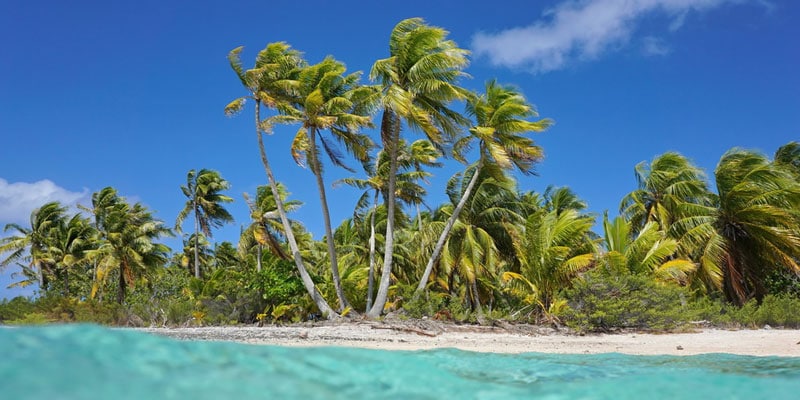 18 

Tikehau Island, French Polynesia
This stunning pink-sand paradise just a 55 minute flight from Tahiti. The abundant marine wildlife make it an ideal spot for snorkelling and scuba diving as Tikehau has the highest number of fish in the Tuamotos island group. There is a selection of luxury accommodation on the beach as one day won't be enough.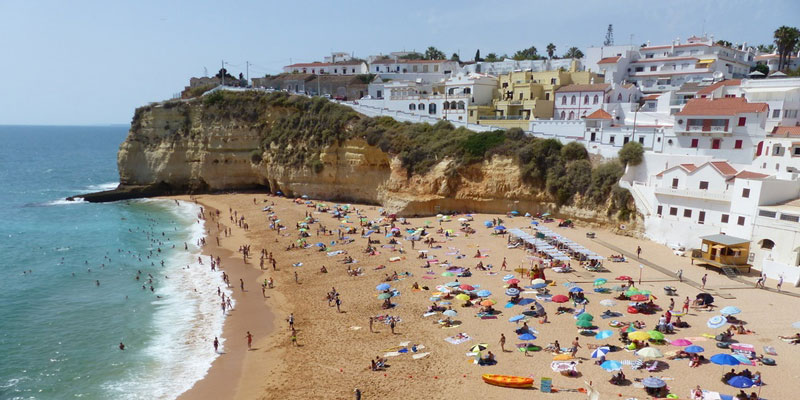 17

 Carvoeiro, Algarve, Portugal

Nestled in the middle of a charming fishing village, Carvoeiro beach is a child-friendly haven full of natural wonder. Kids will love exploring the rockpools to find starfish and tiny crabs, and ice cream stalls fringe the sands for a cooling treat.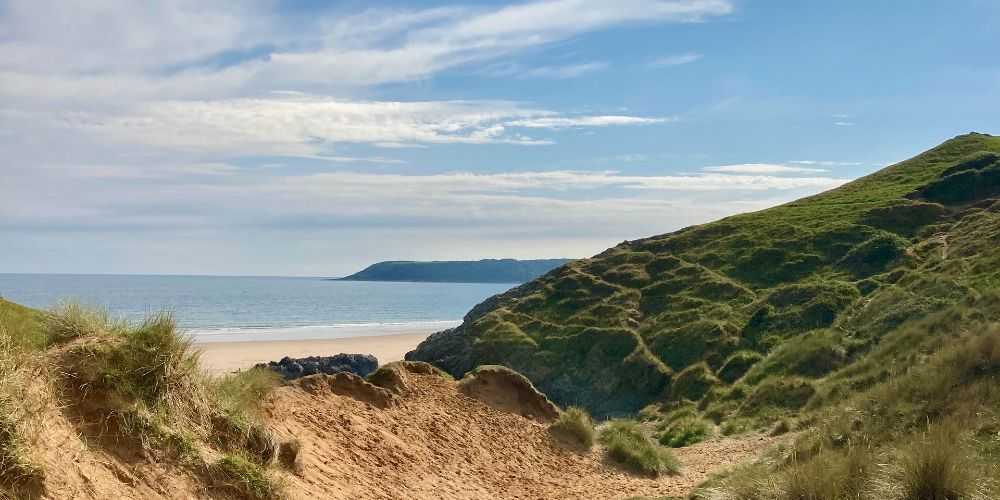 16

 Three Cliffs Bay, The Gower Peninsula, Wales

With a stunning shoreline of limestone cliffs and sand dunes, Three Cliffs Bay is the perfect place for a quiet picnic and endless days of rockpooling. There is a huge expanse of sand and when the tide comes in, a natural river fills up with flatfish for children to explore.

15

 Elafonisi, Crete, Greece

If it's a fun-filled day of exploration you're after, Elafonisi is the beach to visit. Not only is the water shallow and crystal clear, there is a small island to wade out to, giving that real sense of adventure. There are also some fun 'drop-offs' that allow you to run along the sand and jump into water that is a couple of metres deep.
14

 Sunset Beach, Brunswick, North Carolina

Known for its stunning sunsets, Sunset Beach in North Carolina is the perfect place to make memories. A solitary mailbox stands at the far end of the beach and is continually stocked with notebooks. Visitors are invited to jot down pictures and inspiration from the beautiful landscape.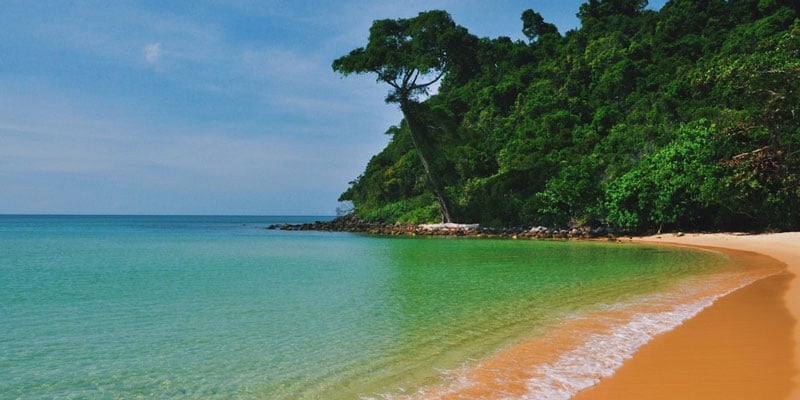 13

 Lazy Beach, Koh Rong Samloem Island, Cambodia

For a taste of jungle island life, take the kids off the beaten track and stay on Lazy Beach in Cambodia. The sands are fringed with palms and hammocks are dotted on the verandas of the nearby cafes, perfect for a nap or lazy card game. This is a great location for families on a budget.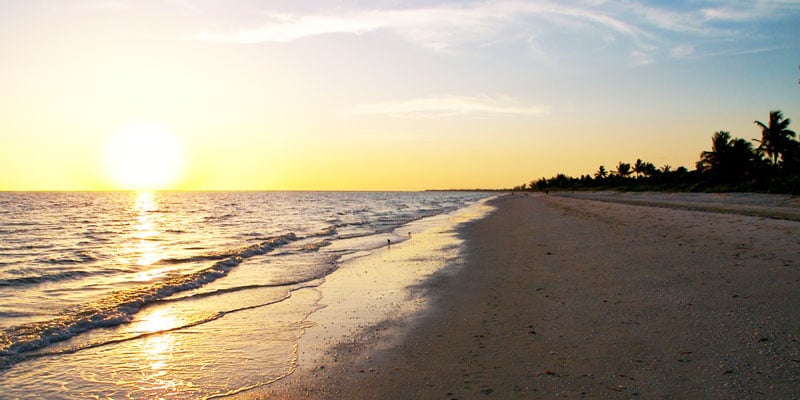 12

 Bowman's Beach, Sanibel, Florida

Bowman's Beach is covered in tiny white conch shells and an abundance of other varieties. There are showers to freshen up after a salty dip, and Bailey's General Store has everything you need for a day at the beach, from buckets to sunhats and sunscreen. Get there early to guarantee a space in the car park.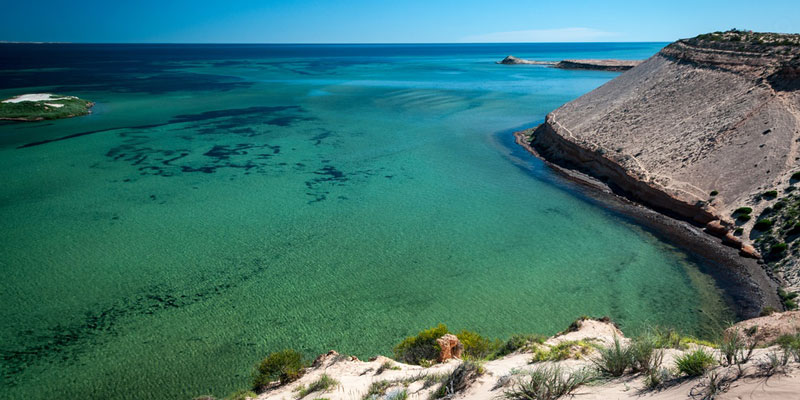 11

 Shell Beach, Shark Bay, Western Australia

Shell Beach is truly a sight to behold. The snowy-white beach is made up entirely of minuscule white shells, up to 30 feet deep in some places! Visit the Shark Bay World Heritage centre with the kids to find out why this area is of such ecological importance.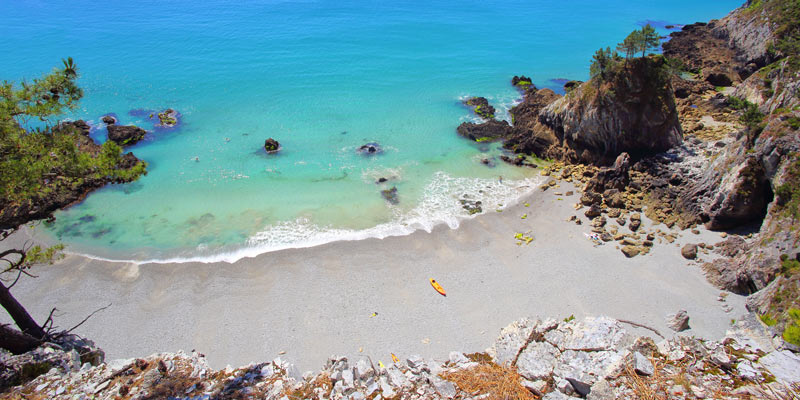 10 

Morgat, Crozon, Brittany

The quiet coastline of Crozon offers plenty of nature-immersive activities for children. The peninsula hides sea caves that can be explored by boat, and at low tide some excellent rock-pools are uncovered. The large stretch of sand is perfect for cycling and there are creperies conveniently dotted along the bay.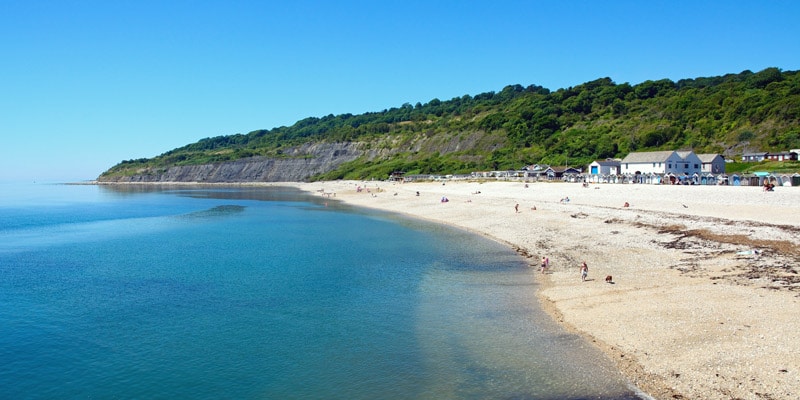 9 

Lyme Regis, England

Forget sun and sand; how about fossils and fun? Budding palaeontologists will love digging around and searching for treasures with a magnifying glass. This area on the Jurassic Coast is also home to the Lyme Regis Museum which hosts fossil walks; educational and fascinating!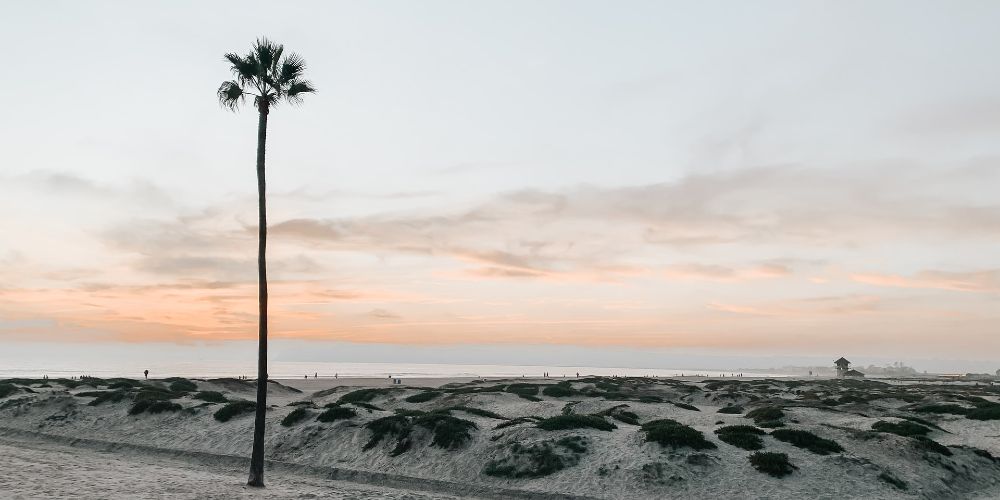 8 

Coronado Central Beach, San Diego, California

Time your visit to Coronado right and your may get to watch soldiers doing their drills on the pristine white sand or spy military aircraft flying overhead. There are lifeguards to watch over boogie boarders and a historic creamery, the MooTime, for delicious ice creams.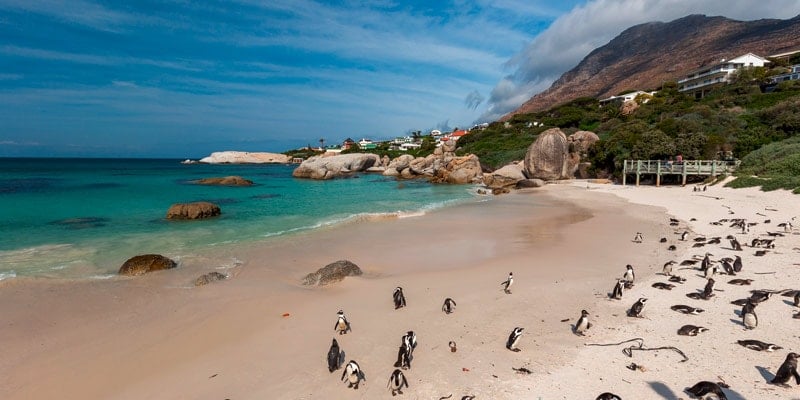 7 

Boulders Beach, Simons Town, South Africa

For wildlife buffs this beach makes the perfect day out. Made up of inlets sheltered by large rocks, Boulders Beach is home to a colony of penguins! Wooden walkways take you meandering through the birds before you reach the stunning beach.

6 

Salema, Algarve, Portugal

This Blue-Flag paradise is perfect for families who want to escape the hustle and bustle of seaside resorts. Whitewashed houses create a picturesque border and when children are finished playing in the sand they can go hunting for the dinosaur footprints embedded in the limestone rocks.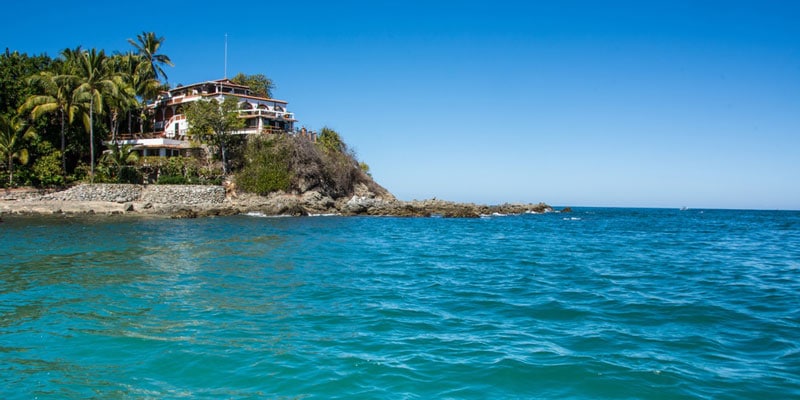 5 

Sayulita, Mexico
Based on the edge of a friendly small town, Sayulita beach is great for families on a budget, as hotels are much cheaper than more well-known areas of Mexico. There is a children's club that you can book into by the day or week, and the sea has surf good enough for boogie boarding.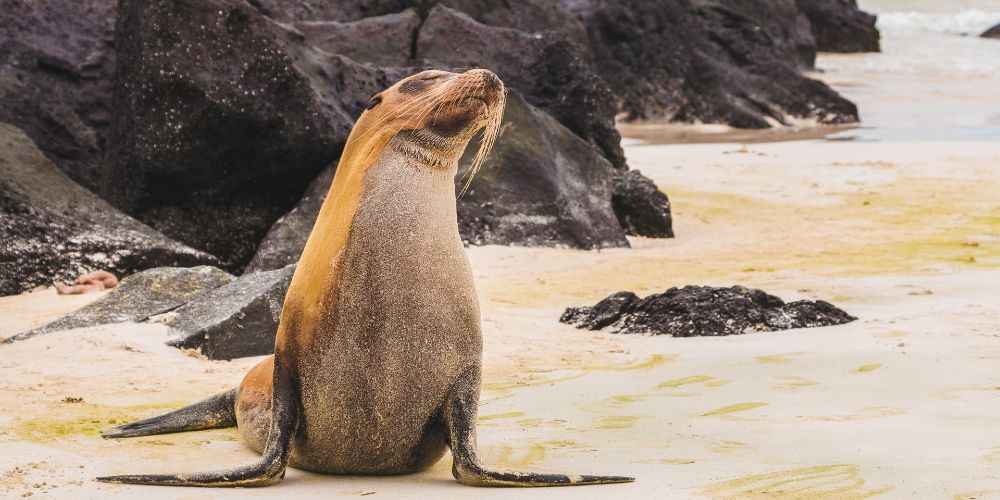 4 

Galapagos Beach, Tortuga Bay, Ecuador
For the ultimate up-close-and-personal encounter with beach wildlife, try Galapagos Beach in Ecuador. Baby sharks swim around paddlers' feet, marine iguanas sun themselves on the sand and sea turtles are around for snorkelers to spot. It is a 15-minute walk to the beach, so bring a baby carrier.

3

 Punaluu Black Sand Beach, Naalehu, Hawaii

Punaluu offers a fascinating insight into the volcanic history of Hawaii. Kids will love walking on the jet-black sand and even cooled lava rocks, as well as taking the time to spot one of the endangered turtle breeds that frequent the beach.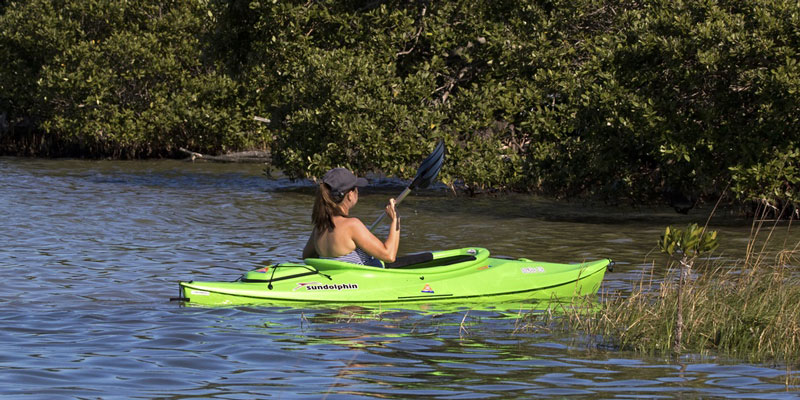 2

 North Beach, Tierra Verde, Florida

North Beach has the unique feature of a large lagoon protected by a sandbar so the water never reaches over 3 feet deep; perfect for kids. A natural paddling pool, there are even minnows to chase to keep children entertained! A nearby playground provides much-needed shade and snow cones, and dolphin spotting is a short drive away.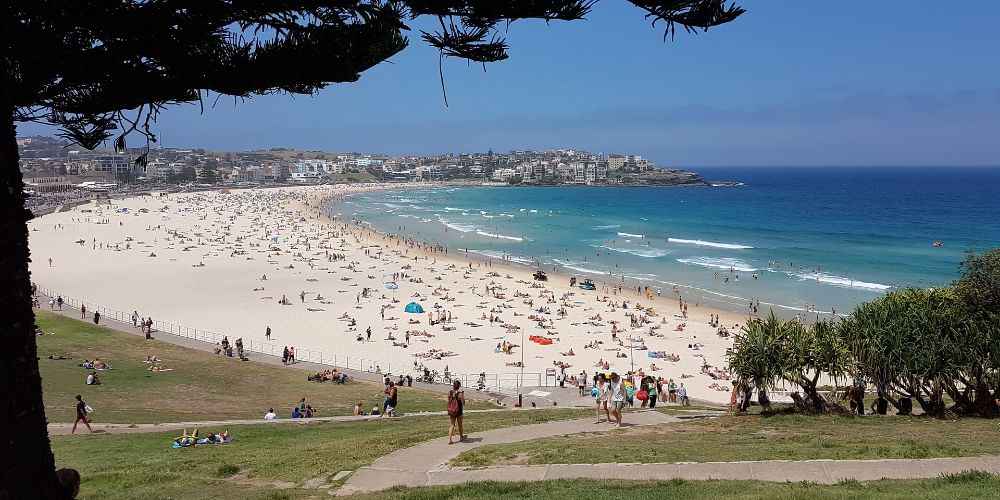 1

 Bondi Beach, Sydney, Australia

Enjoy a sizzling burger at one of the BBQ areas, cycle and scoot along the promenade or make use of the covered kids' playground for a bit of extra shade. There are lots of cafes with toilets and baby-change facilities so no-one will be caught out after a swim.

Ready for more beautiful beaches closer to home? Take a look at Sarasota and Bradenton for family vacations in Florida. Don't forget to follow Family Traveller on Instagram and Facebook for travel ideas – or just to say 'hi'.