A family vacation in Costa Rica is a fun idea for February. This is the country that created the idea of pura vida and lives by its joyous philosophy just about every minute of the day and that's something we could all use more of in our lives just now. Need more reasons to take the kids off on a family adventure to Costa Rica? Take a look at our top 10.
10/10

  Discover Monteverde Cloud Forest 
If you want to immerse in Costa Rica's Pura Vida, try a soul-purifying forest bath in Monteverde Cloud Forest. The entire reserve covers over 26,000 acres, it's 90% virgin forest and contains 2.5% of the world's biodiversity, along with more than 500 different animal and bird species, 2,500 plant species, and more orchids in one place than anywhere else on earth.
For less-contemplative kids, Monteverde is a sustainable playground to soar through on zip-lines; eyeball monkeys off hanging bridges;, fly high on sky trams; or pony trek and hike in the company of local guides. Here, you can literally have your head in the clouds then go feed fruit to giant butterflies, spot scarlet-eyed tree frogs or even stand with one foot in the Pacific divide and the other in the Caribbean.
Take a closer look at Costa Rica for dream family vacations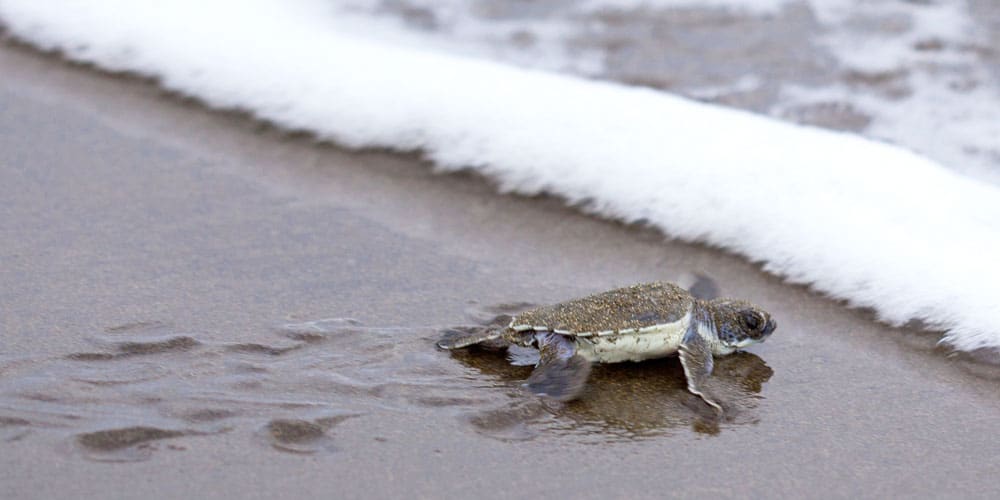 9/10

  Spot sea turtles at Tortuguero National Park
Costa Rica can claim to have several of the world's prime turtle-nesting sites, but even here, nowhere comes close to the beaches of Tortuguero. One of the most protected areas in the entire country, the reserve can only be visited by boat, with registered tour guides, and permits are essential. Once those details are dealt with, you can breathe and just look forward to enchantment.
Green and hawksbill turtles nest from July to October, and the season's at its peak in August. Leatherback tend to arrive later in the year, nesting from February to April.
It's possible to see turtles year-round in Tortuguero, but sitting on the beach at night, watching these magnificent creatures ritually lay and bury their eggs, is an experience children never forget. They'll also learn plenty, since turtle watching is only possible in the company of expert local rangers to avoid disturbing the animals. And if you're all lucky enough to take a guided tour when tiny turtles hatch, and make their ocean-bound, mad-dash scramble, that's the real Costa Rica jackpot.
Take a closer look at Costa Rica for dream family vacations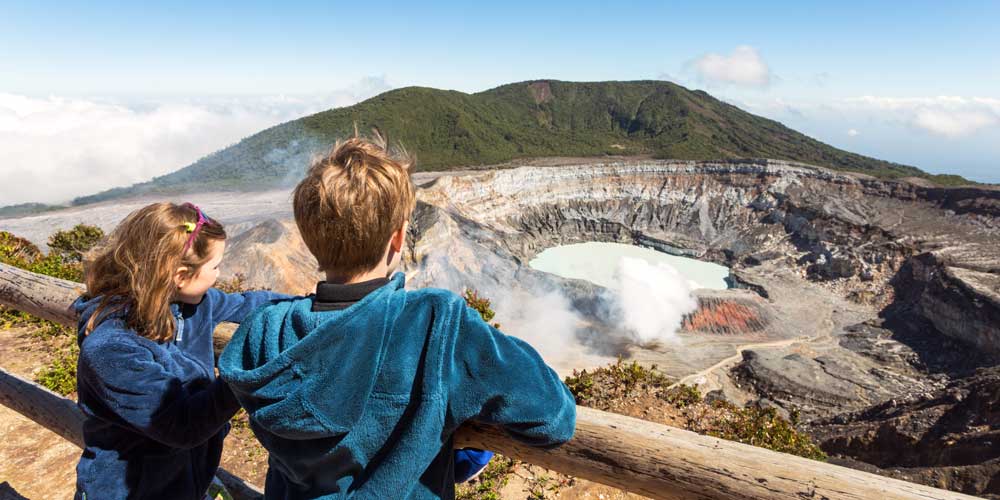 8/10 

Explore Costa Rica's spectacular volcanos
Out of Costa Rica's astonishing 200-strong collection of volcanos, seven are still active. If you want to stand on the edge of a crater and gaze at astonishing views,  drive up to the summit of Irazú, the tallest of the country's volcanos, at a lofty 3,432m. The most dazzling crater lagoon lies at the dramatic heart of Poás, just a little over an hour north of San José.
But the most famous of all Costa Rican volcanos has to be Volcàn Arenal. A classic cone rising out of lush forest, this one looks incredible from all angles. Climbing it is strictly forbidden, but there's more than enough to entertain kids round Arenal National Park instead, from immense canopy zip-lines to parks packed with hanging bridges, and sailing adventures on Lake Arenal, Costa Rica's largest lake. 
Take a closer look at Costa Rica for dream family vacations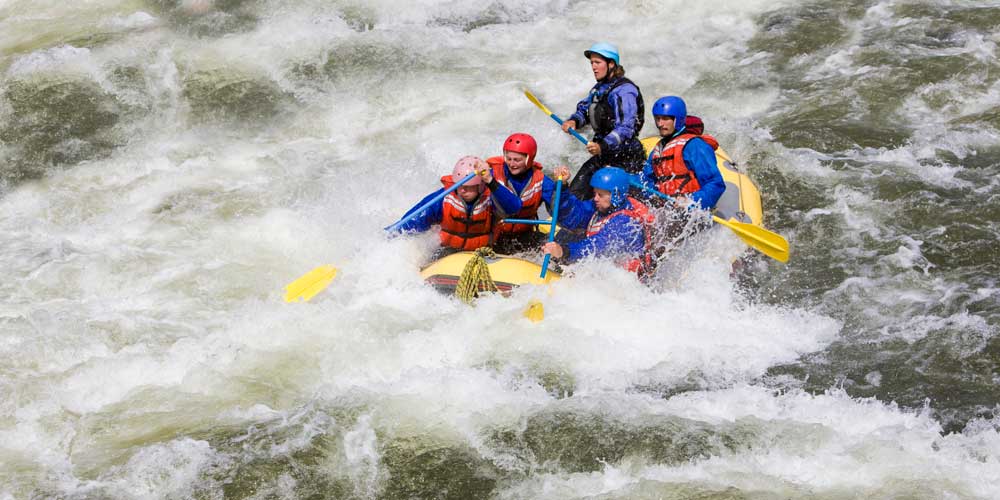 7/10

  Whitewater raft on the world's greatest rivers
You might not instantly put the heart-in-the-mouth thrill of whitewater rafting together with Costa Rica. But to those in the know the country's rapids and rivers are a constant source of delight – not least because the water's warm here, all year.
Rio Pacuare, an hour west of Limón, is rated as one of the world's top rafting rivers, although with class III to IV rapids, it's definitely for the more experienced. Nearby Rio Reventazón's combo of wild and easy going stretches, work well for all levels, even first timers. But if you're really keen to put whitewater front and centre on vacation, think Rio Sarapiqui, north of San José. It's the country's longest river, and the one for once-in-a-lifetime family adventures.    
Take a closer look at Costa Rica for dream family vacations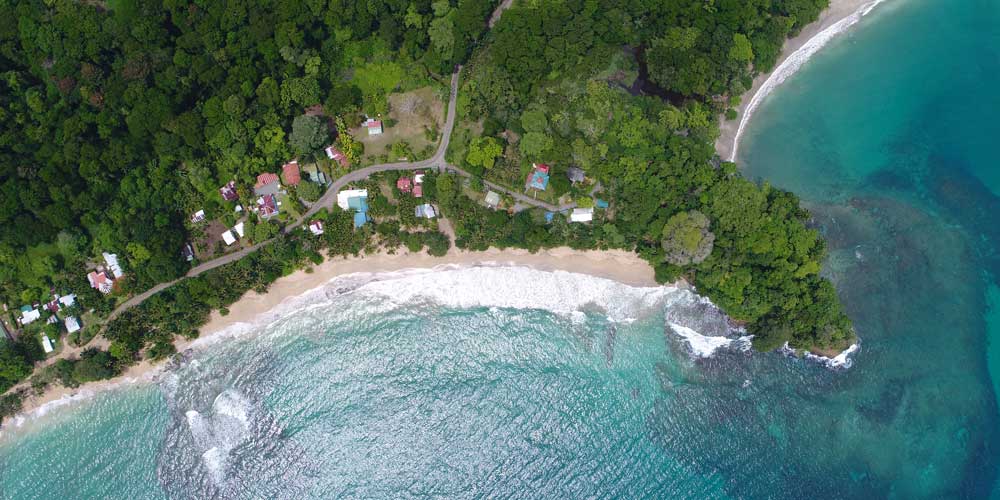 6/10

  Experience the luxury of responsible travel
Costa Rica lives and breathes conservation, and manages to create unforgettable vacations at the same time. It's a clever balance that's the envy of the world, and another of the many reasons responsible travellers love it here. More hotels and resorts than not now hold a Certificate of Sustainable Tourism (CST). Eco-ratings are featured as prominently as star-ratings in accommodation guides, and designing in harmony with the natural environment is the rule: you only have to look at Costa Rica's remarkable treehouse hotels for proof.
In several national parks, eco-lodges surround you with stunning scenery and wildlife, then let you stay with a clear conscience. They vary from charming rustic chic to opulent luxury, across a broad price range, and always with no-impact as a priority.
Take a closer look at Costa Rica for dream family vacations
5/10 

Spend time in Guanacaste cowboy country
The Guanacaste region isn't just about Pacific beaches and fantastic surfing. Head inland just a little and it's Sabanero country: heartland of traditional cowboy culture, horsemanship, cattle ranches, colourful fiestas and, at certain times of the year, Costa Rica's unique take on rodeos.
If that sounds intriguing, several ranches in Guanacaste and La Fortuna invite families to come and learn more. Kids can try riding the range, picking up new skills, helping out with animals, and eating like ranch hands. Of course, you can go trekking on horseback almost anywhere in Costa Rica, but doing it like a true sabanero takes the experience to a whole new level.
Take a closer look at Costa Rica for dream family vacations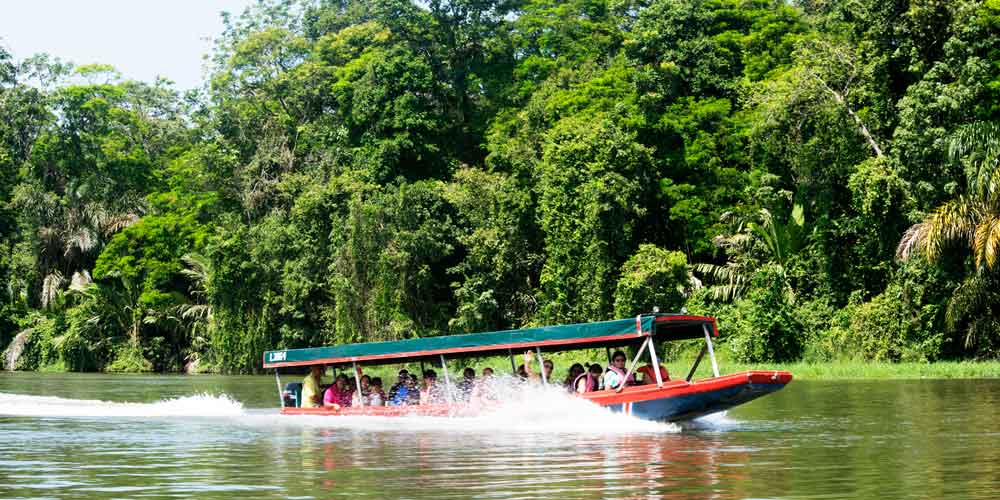 4/10

  Voyage round the canals of Tortuguero
Tortuguero National Park is world famous for turtle-nesting beaches. But it's also the second largest wetland in Costa Rica, and a haven for extraordinary wildlife, and hundreds of bird species. Just to make things even more exciting, you can only explore the park's canals on small – almost totally silent – boats.
Day cruises take you deep into the heart of Tortuguero, and closer than close to its mysterious wildlife. Cruises also visit small local communities like Barra del Tortuguero and San Francisco; fascinating experiences, as this part of Costa Rica is steeped in traditional Caribbean culture and entirely different from the west of the country. 
Take a closer look at Costa Rica for dream family vacations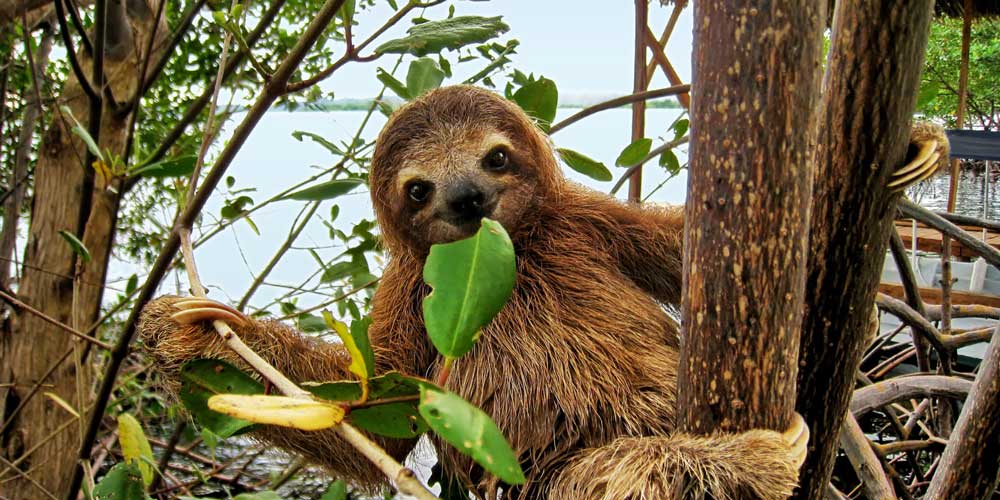 3/10 

See sloths all over Costa Rica
Second only to the tiny red-eyed tree frog, no creature is more symbolic of Costa Rica than the smiley sloth. This is one of the few countries in the world where both two- and three-fingered sloths are indigenous, and sharp-eyed kids can spot them in several national parks, or get up close at the Sloth Sanctuary.
Apart from very good eyesight, and even better luck, nothing else is required for successful sloth-sighting; they spend almost every minute – asleep or awake – hanging by their arms and legs high up in the forest. Excellent local guides are expert at spying the most cunningly camouflaged. But for best chance of sightings, take a tour of Manuel Antonio National Park.
Take a closer look at Costa Rica for dream family vacations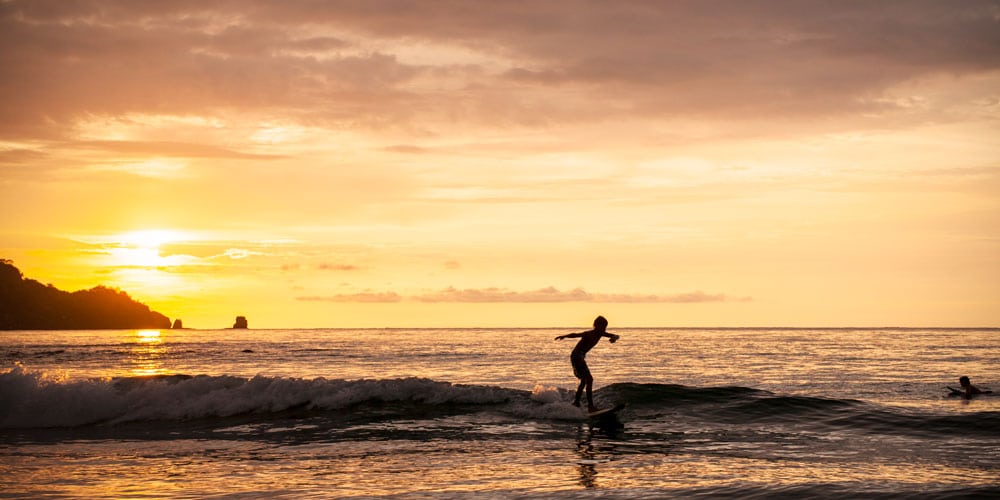 2/10 

Surf on the South Pacific or the Caribbean
Costa Rica's two coastlines are another couple of natural features that make the country so astonishing. If you had to choose the best area for beginner surfing, it would probably be the South Pacific, round about the Nicoya Peninsula or the Dominical area close to Manuel Antonio National Park. Most of the laidback surf-spirit beach resorts are here, and local surf schools are outstanding.
The east coast is well liked for its reef breaks, and quite a few experienced surfers make it their first choice. Cool Caribbean seaside towns are a big draw here too, and the mighty long rides at Salsa Brava in the far south-east are spoken of with genuine awe, even by professionals.
Take a closer look at Costa Rica for dream family vacations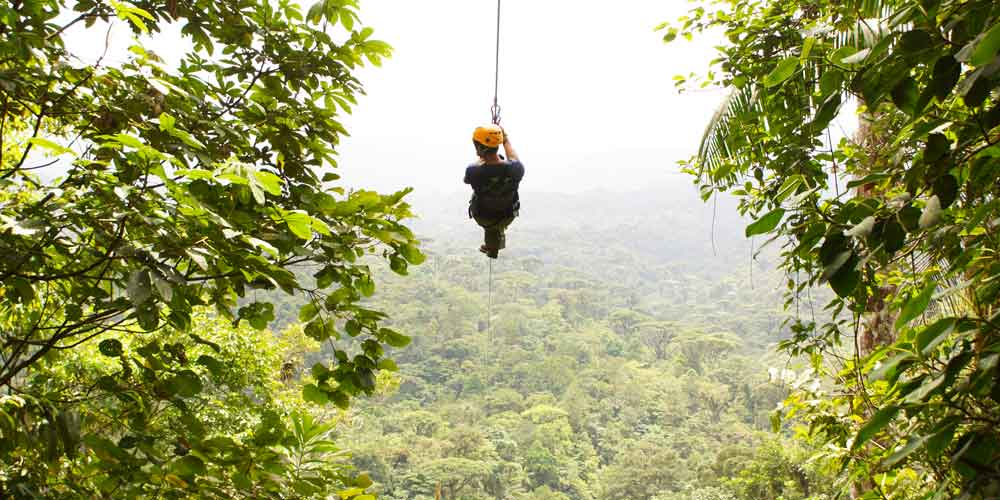 1/10

  Zip and soar from cloud forests to coasts
If Costa Rica wasn't the land of Pura Vida, it would probably be known as the land of the zip-line. Almost nowhere else in Central America has quite as much potential for zipping about or turns wonders like cloud forests, tree canopies and coastlines into natural aerial playgrounds.
Monteverde Cloud Forest and just outside the Arenal National Park are prime locations for zip-lines and it goes without saying they come with awe-inspiring views. Both places are also great for Costa Rica's famous hanging bridges and Sky Walk tours. But if panoramas are second to sheer daredevilry, try the speedy 'one minute challenge' in the Central Valley. It zips at 55mph, for almost a mile, at a height of 328ft – not for nervous flyers.
Take a closer look at Costa Rica for dream family vacations
Costa Rica is currently open to visitors from the US for information on entry and travel requirements visit Essential Costa Rica. But before booking any family vacations at the moment always take a look at the updated COVID-19 travel advice from Travel.State.Gov. And don't forget to follow Family Traveller on Instagram, Facebook and Pinterest for family vacation inspiration – or just to say 'hi'.