The great Kentucky outdoors is open for family fun
Sponsored
Family adventures in the great Kentucky outdoors happen year round and they're as varied, thrilling and extraordinary as the state itself.
---
Families love Kentucky outdoors for everything from hiking in the Appalachian Mountains to sailing on some of America's biggest manmade lakes. There's no chance of getting bored by State Parks – Kentucky has 45 of them to keep you interested. Mammoth Cave National Park is home to the world's longest-recorded cave system. If that isn't phenomenal enough, the lovely city of Lexington is known as the 'Horse Capital of the World'. And Kentucky is one of only two places on earth where you can witness a Moonbow. Ready to discover the great Kentucky outdoors? Start with a look at what the experts from Kentucky Tourism think you and the kids won't want to miss in the Bluegrass State.
---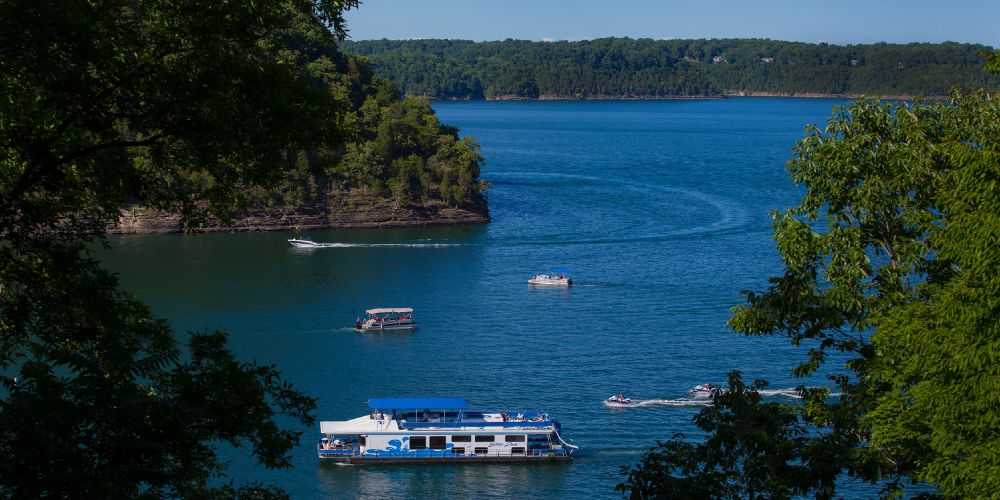 Discover the great Kentucky outdoors at 45 great State Parks
Kentucky has State Parks all over, from Big Bone Lick in the north to Dale Hollow Lake in the south. There are 45 in total which gives you plenty of scope to add just about any type of outdoor adventure into a Kentucky family vacation. Whether your kids are up for whitewater rafting, mountain biking, hiking, sailing, caving or climbing, you'll find a State Park to fit their dreams. And if you want to play for days – or weeks – you're welcome: Kentucky's known for its State Park resorts; outstanding family accommodation; great camping areas; restaurants showcasing superb local produce, and thoughtfully placed picnic areas with sensational views on the side.
Best State Parks to introduce kids to Kentucky outdoors
---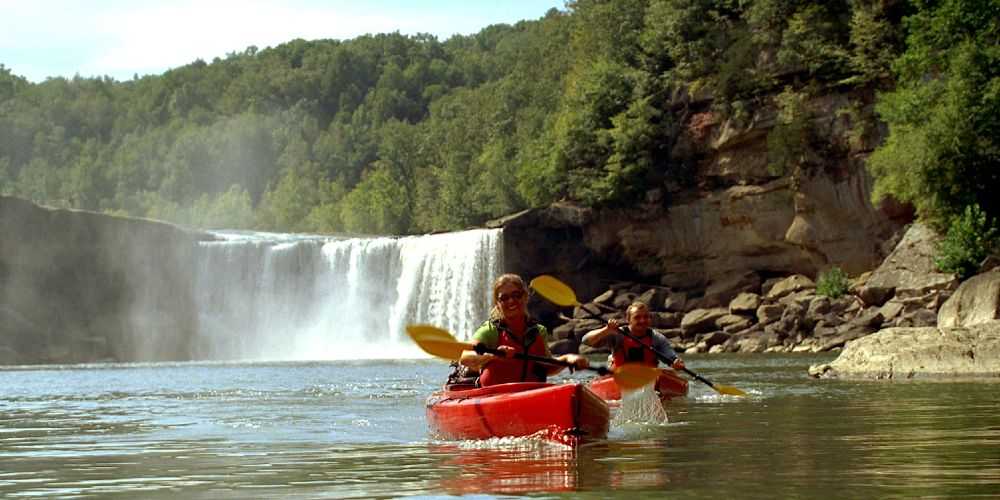 Add endless lakes to your experience of Kentucky outdoors
Kentucky really doesn't need to boast about its beautiful lakes. They're almost as famous here as thoroughbred horses and bourbon. Hundreds of thousands of acres of the state are given over to wondrous stretches of water. And no fewer than three of the country's largest manmade lakes are in Kentucky. You'll find lakes for sailing and swimming, others for watersports and fishing, quite a few that do just about everything, and even lakes you can live on for an entire family vacation – vast Lake Cumberland is known as the 'Houseboat Capital of the World'.
Best Kentucky lakes for outdoor adventures with kids
---
Discover the great Kentucky outdoors on horseback
You can't miss horses in Kentucky. It's home to the renowned Kentucky Derby; legendary Churchill Downs is one of the most celebrated thoroughbred racetracks on earth, and the city of Lexington goes by the name 'Horse Capital of the World'. So there's no better place to get kids riding for the first time or inspire already keen young equestrians. Kentucky State Parks offer hundreds of miles of horse riding trails  through spectacular countryside. No fewer than 18 certified Kentucky Trail Towns make it easy to put riding at the heart of your family vacation. And even if you don't want to saddle-up yourself, family-friendly guided tours of beautiful horse farms, iconic racetracks, horse theme parks and even equine retirement farms are incredible fun for kids of all ages.
Where families love to horse around in Kentucky
---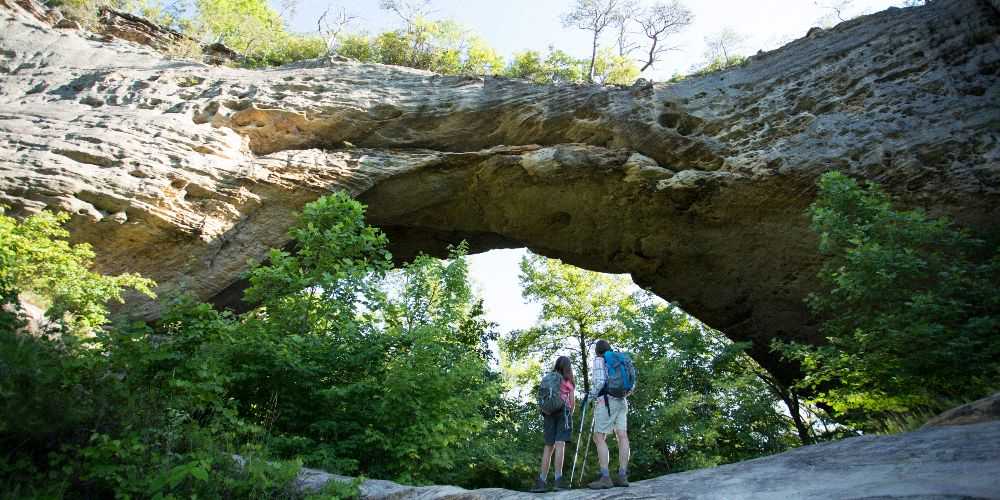 Explore Kentucky outdoors for awesome natural attractions
If you want to fill a family vacation with jaw-dropping natural phenomena, Kentucky is the place to be. It's home to the longest-known cave system on earth, which is both astonishing and very explorable with kids. There are waterfalls here so immense they're known as the 'Niagara of the South'. The state's stunning rock formations range from soaring stone arches to grand gorges. Families can paddle, swim, fish, play – or even ride a vintage steam train – along the course of some of south's most amazing rivers. Wonders woven through with history and heritage feature large in the phenomenal Kentucky outdoors. And while days out are always unforgettable experiences, if you want to stay for longer you'll find almost all the state's iconic natural attractions are complimented by a wide choice of local accommodation, excellent restaurants and fun family activities.
Natural phenomena you don't want to miss in Kentucky
---
Ready to explore Kentucky outdoors with kids? Visit Kentucky Tourism for everything you need to help plan your perfect family vacation in the Bluegrass State.