Sponsored Content
There are endless great reasons for an Arkansas family road trip. Even just the fact that it's one of the country's most central states, is a perfect excuse to get behind the wheel.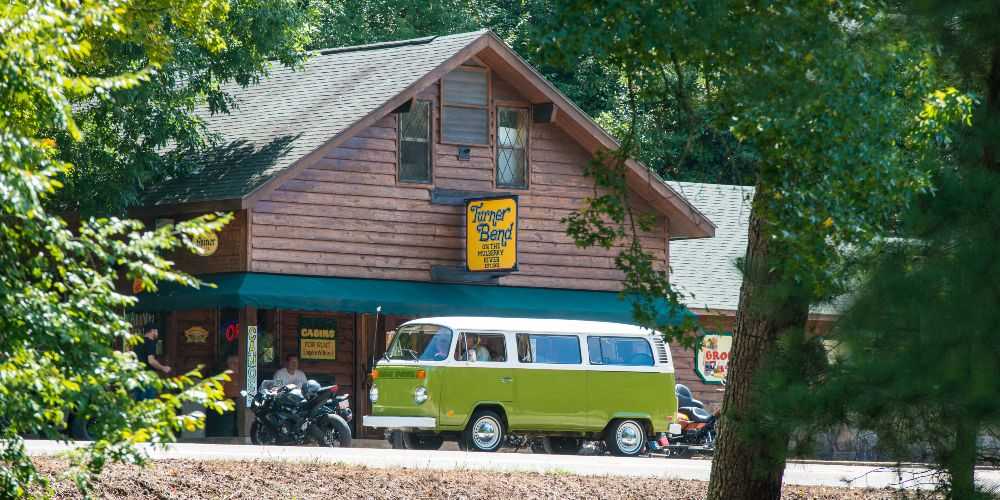 Mile after mile of spectacular scenery is a given in the land of awesome lakes and forests, soaring limestone bluffs, natural bridges and national rivers. Historic towns all over Arkansas are famous for everything from adventure to natural thermal springs. The Ozarks Region alone could fill a lifetime of driving vacations, as could the state's lively, activity packed cities. So how did we manage to trim 1000s of reasons for an Arkansas family road trip down to a top 10? We asked the experts at Arkansas Tourism for their recommendations, of course!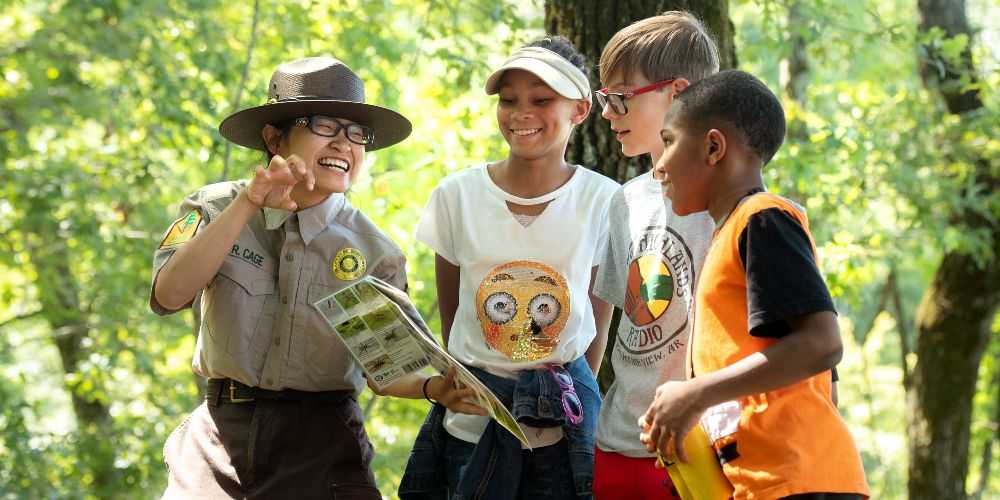 1.   State Parks make the best pitstops on an Arkansas family road trip
Arkansas has 52 State Parks and they're ideal pitstops on any journey. Visit Pinnacle Mountain State Park for its MTB trails. Lovely Logoly is the first Environmental State Park in Arkansas. Mount Magazine is the one for stargazing.  If you're on a summer road trip, make for Cane Creek State Park to paddle through waterlilies. Woolly Hollow State Park is great for hiking and mountain biking. And Mississippi River is Arkansas's newest state park and a good choice for kayaking and boating.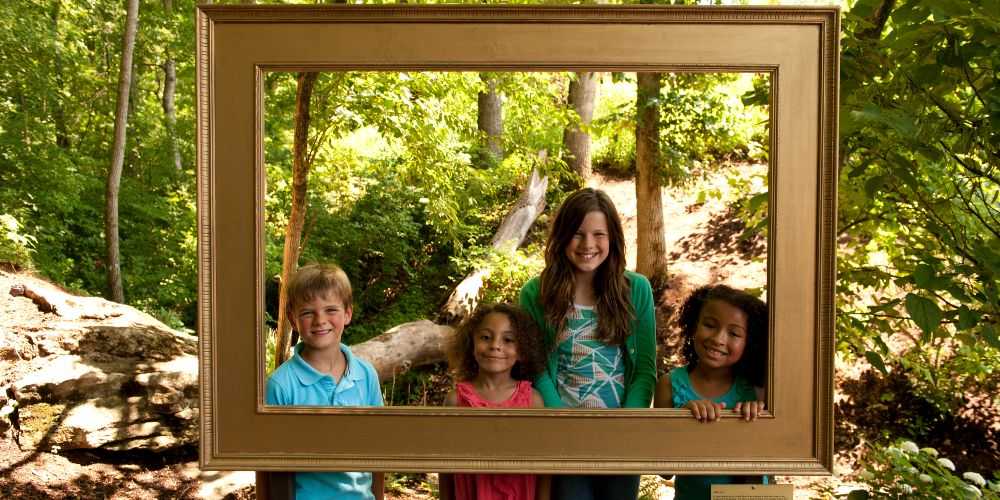 2.    Map your way round some of the country's best museums
When you want to stretch your legs and educate kids at the same time, detour to explore some of Arkansas' incredible museums. Crystal Bridges Museum of American Art in Bentonville is one of the world's finest. Older kids will appreciate the Gangster Museum of America in Hot Springs and the Hemingway-Pfeiffer Museum in Piggot (the novelist penned large parts of A Farewell to Arms here). And the Historic Arkansas Museum in Little Rock is a great all-rounder; it's home to an entire historic city block which includes an 1850s farmstead, as well as the oldest building in Little Rock, plus the galleries and grounds are free to visit.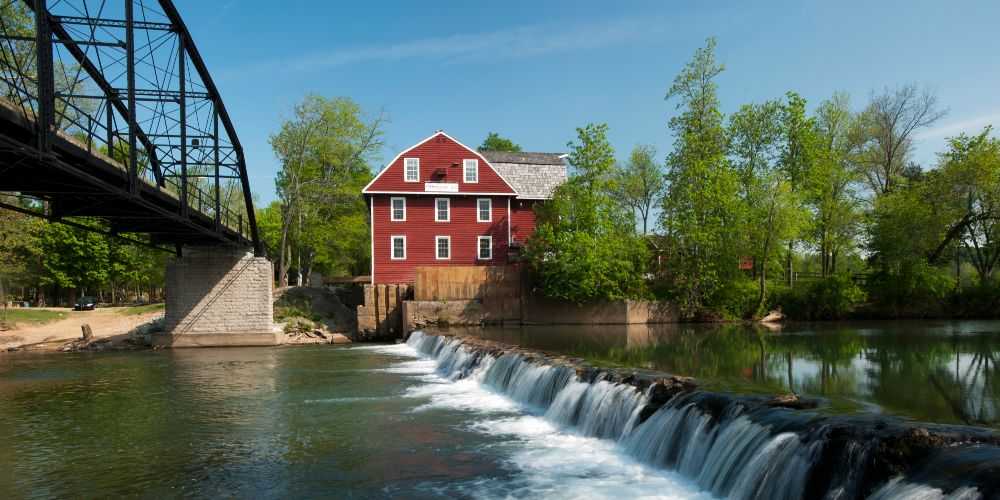 3.    Swap highways for scenic byways all over Arkansas
Take to the road any time of year and you'll quickly see why Arkansas is known as The Natural State. Scenic byways network the most astonishing landscapes from the north west Ozark Mountain Region to the south east Lower Delta where Arkansas meets the Mississippi River.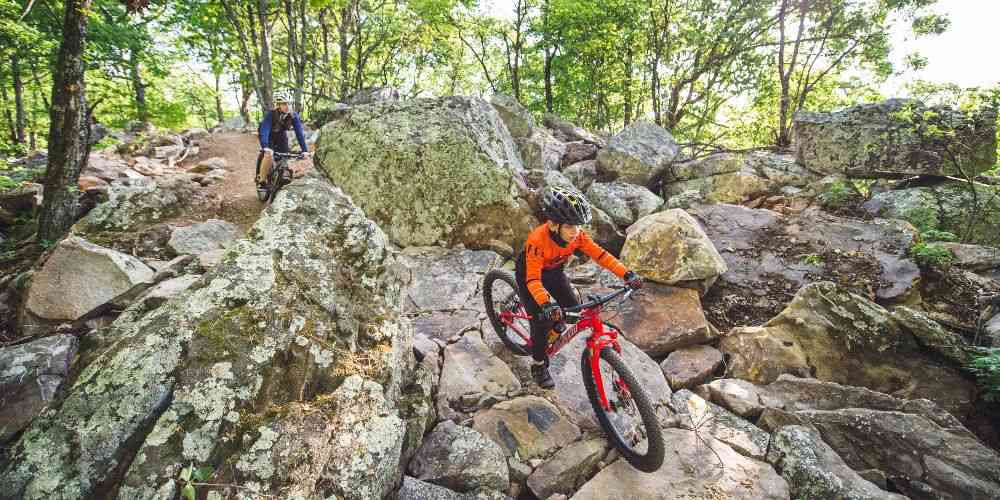 4.   Head off-road for thrilling mountain bike trails
Arkansas is one of the country's top mountain biking destinations, with five Epic Rides recognised by the International Mountain Bicycling Association (IMBA). If you want to pull over and swap four wheels for two, you'll find mountain biking trails in several Arkansas State Parks – the newly developed Monument Trails are particularly good fun for families. And in northwest Arkansas, the city of Bentonville is gateway to over 300 miles of Oz Trails round the foothills of the Ozark Mountains.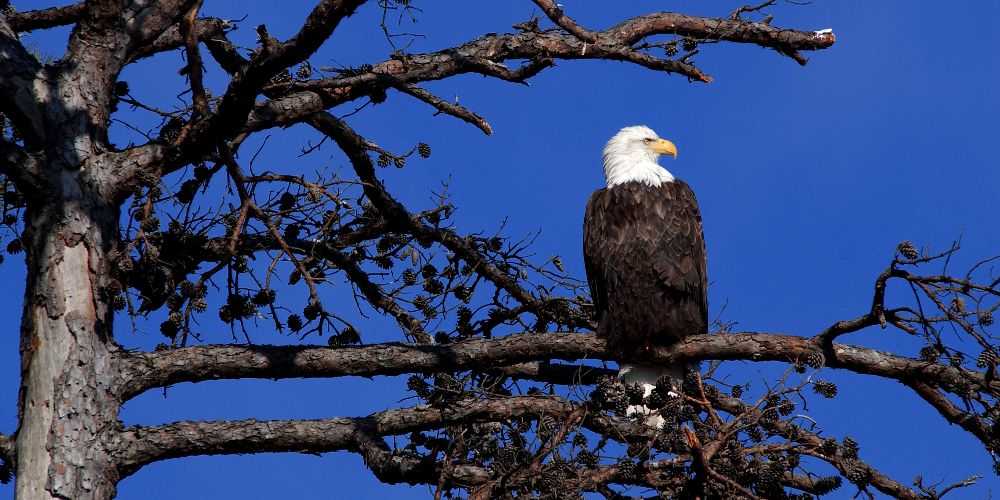 5.   Meet wildlife on your Arkansas family road trip
Arkansas has introduced herds of Elk along the Buffalo National River, and at least 20 animals on the endangered list can be spotted across the state. More than 400 species of birds fill the skies, and flocks of Trumpeter Swans overwinter in Heber Springs every year. Farm stays and family-friendly dude ranches let kids get close to less wild creatures, and a  Wild Wilderness Drive-Through Safari is made for an Arkansas family road trip.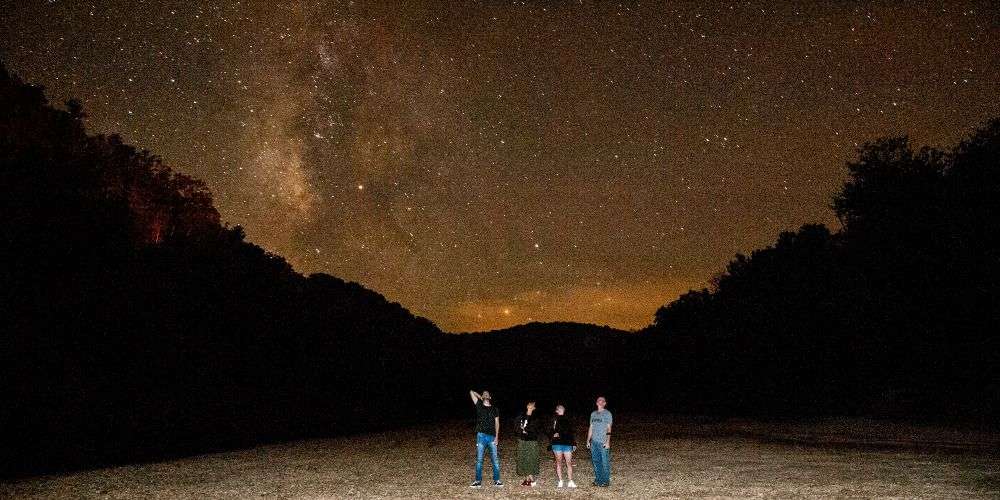 6.   Make an overnight stop at an International Dark Sky Park
Add Buffalo National River in the north west to your Arkansas family road trip and go stargazing in the state's first International Dark Sky Park. It's a magical end to a day of driving.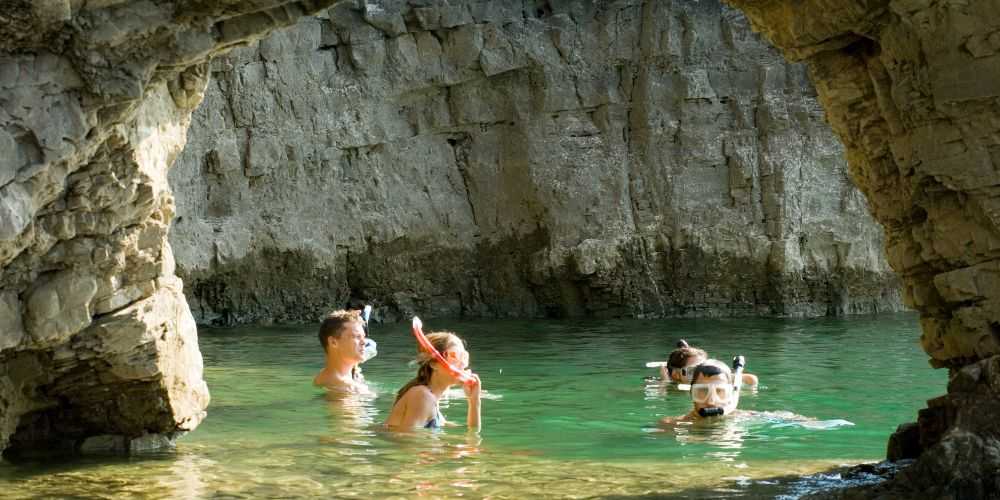 7.   Put adventure on the map in the iconic Ozark Mountain Region
North in Arkansas, the magnificent Ozark Mountain Region is a great fit for a driving vacation, just remember to factor in plenty of time for adventure stops. This is the area where enormous lakes come with sandy beaches. Historic towns and cities make irresistible detours. Everything from ziplining to trail hiking is easy to do with kids, and if you just want to drive and drive, the scenery is some of most spectacular in the state, and there's a lot of competition in Arkansas.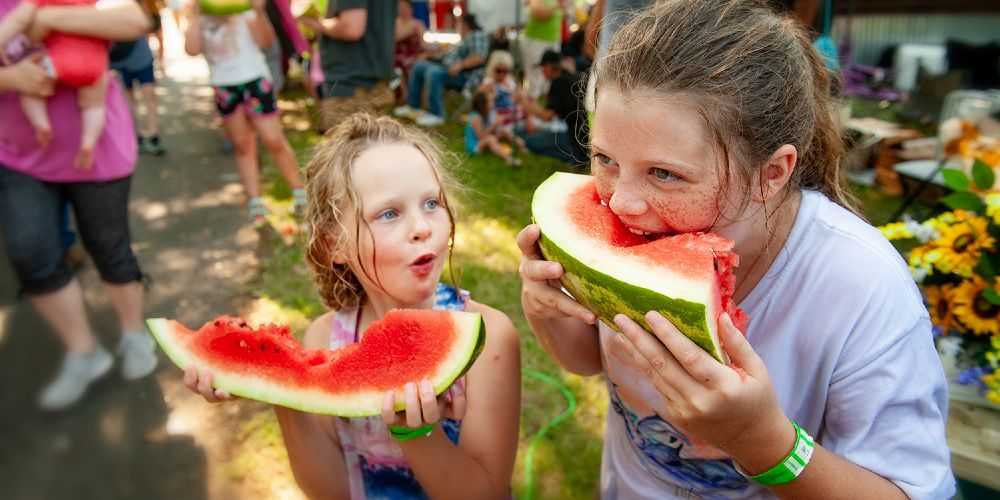 8.   Fuel your Arkansas family road trip with phenomenal local food
If you wanted, you could easily food theme an unforgettable route. Arkansas even has its own wine country, round Altus in the north west. You can plan a route mapped out with legendary BBQ joints right across the state. Both Little Rock and Fort Smith have appeared on the Best Food Cities in the US list. And if you visit Cave City in summer you might be lucky enough to catch the annual Watermelon Festival – one of many foody events in Arkansas throughout the year.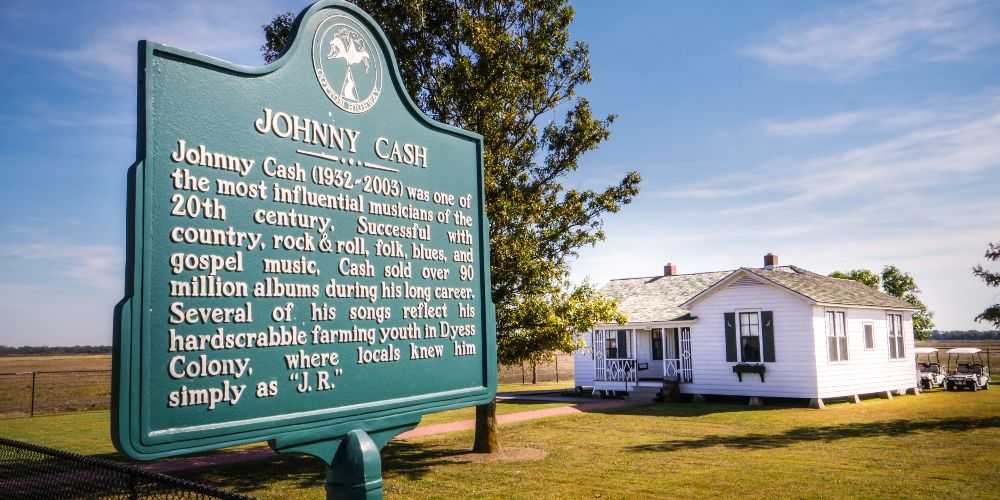 9.   Discover 'only in Arkansas' experiences along every route
From petting an alligator in Hot Springs to panning for gemstones  in the Ozarks, things to see and do with kids in Arkansas aren't just fun, they're more often than not, 'one of a kind'. Don't miss digging for real diamonds at Crater of Diamonds State Park; a visit to Johnny Cash's boyhood home in Dyess; Norfork Lake for scuba diving in summer or the Arkansas Trail of Holiday Lights on a dazzling winter road trip.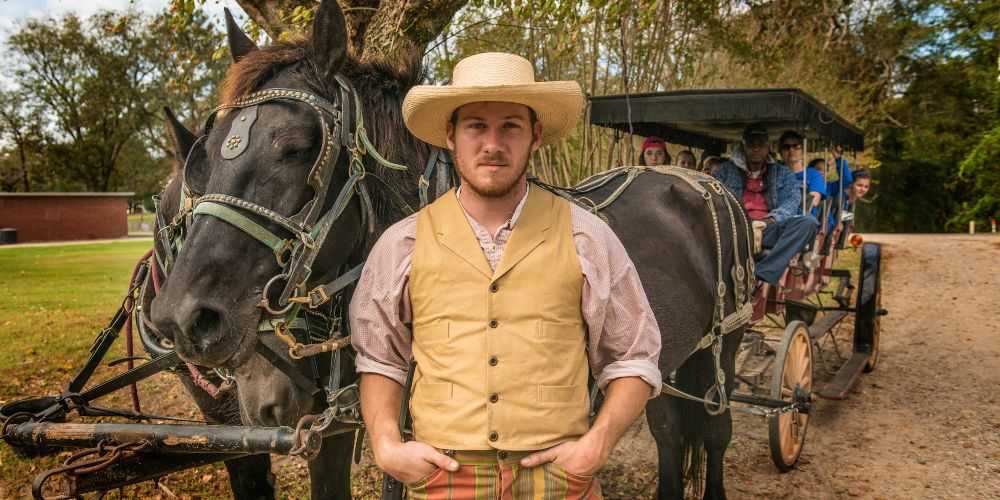 10.   Make any Arkansas family road trip an historic event
It's easy to weave history lessons into a car journey and kids can seldom spot where the fun ends and the learning begins. You can hike sections of the tragic Trail of Tears in the Ozarks; drive scenic byways originally mapped out by fur trappers; explore the civil rights movement and Civil War battlefields or visit  Petit Jean State Park – the very first state park in Arkansas and a history lesson in itself.
Ready for your Arkansas family road trip? Head to Arkansas Tourism for everything you need to help plan an unforgettable vacation in The Natural State.