Sponsored Content
One of the main reasons parents dismiss the idea of a cruise is the thought of kids being stuck on board ship for an entire holiday. P&O Cruises are delighted to debunk that myth all over Europe this summer with school holiday cruises designed to spend as much time playing in ports as sailing the seas.
But not just any old ports or playing. From Dubrovnik and Split to cool Barcelona and the colourful Canary Islands, beautiful Bergen and classics like Rome, Naples, Venice, Athens and Lisbon, you can tick dozens of great cities off the to-do list. And every one's packed with tours and activities and experiences and adventures beautifully organised with kids in mind.
Plus, the travelling part isn't too tough on P&O Cruises' family friendly fleet of ships where everything from swimming pools and children's clubs to free WIFI, entertainment, events and almost guaranteed sunshine – even on the Norwegian fjords – is covered.
Time to rethink sailing with kids? Here are five school holiday cruises and hundreds of fun activities and sights to completely convince you this summer.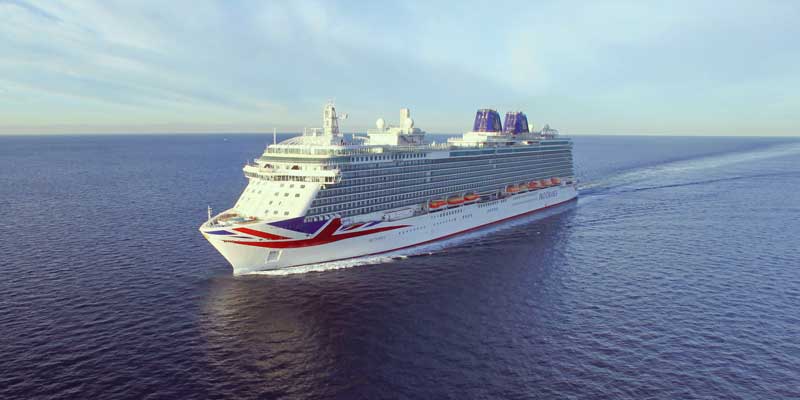 1/5

 Spain, France & Italy
If you could design a customised family cruise this summer it would probably look a lot like P&O Cruises' Mediterranean grand tour aboard Britannia. Sailing out of Southampton in sunny August – perfectly timed for UK school holidays – it's a cross between the best European city breaks and the best ever beach holiday. Big ticket attractions shore-side are balanced by enormous swimming pools, fun kids clubs and endless entertainment on-board. And, for those cynics who imagine cruising is all at sea, P&O Cruises lay on amazing activities at every port to take the wind out of any doubting sails this summer.
Explore Cadiz and Seville in your own way or choose from 17 different excursions including a night of Flamenco; a day on lively Barossa Beach or the golden sands of Conil; the guided tour of Andalusia or thrilling Vejer and Cape Trafalgar on the Costa de la Luz.
Barcelona for families is the kid-shaped tour of Barcelona where legends like Sagrada Familia and Barrio Gotico are brought to life through interactive games and adventures. Or you might like a day with Barca FC or an afternoon at Fantasy Island Waterpark or any one of dozens of other experiences in the Catalan capital.
Swish around the Côte d'Azur on your own cognisance or pick a fun activity and really get to know Cannes, Nice and the rest of the Riviera.
Interactive Rome and Glories of the Gladiators are two of the on-shore options in the Eternal City.
Naples is brilliant pizza but it's also Pompeii, city bike tours, the gorgeous Amalfi Coast and much, much more – let the kids decide what to do in the shadow of Vesuvius.
Sardinia's stunning by jeep or just on the beach and you can't simply sail past Gibraltar without stopping off, having lunch and climbing the Rock – at least.
Your seven ports of call between 12 and 26 August are: Cadiz, Barcelona, Cannes, Rome, Naples, Cagliari and Gibraltar. Britannia sets sail from Southampton and the cruise is full board. Plus, every adult passenger gets spending money on board during their holiday.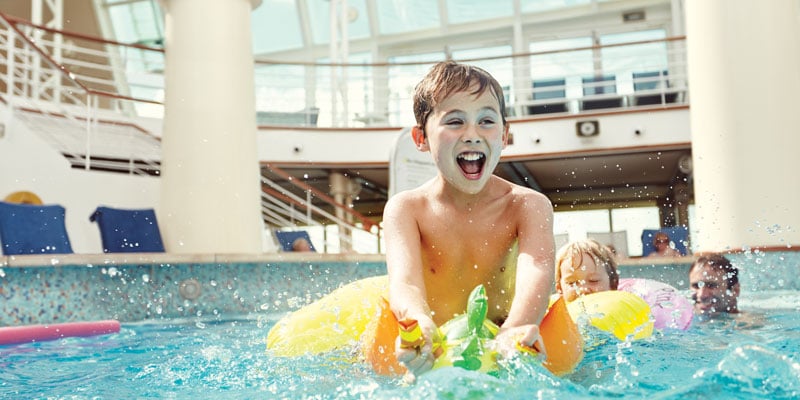 2/5

 Croatia, Italy & Greece
Oceana's one of the most impressive members of P&O Cruises' family-friendly fleet, so only fitting she sets sail from Valletta, one of Europe's most impressive historic harbours. Another iconic cruise to fit the UK school holidays perfectly, this one's ideal for ticking several greats at once off the Mediterranean wish list and leaving more than enough time on-board to splash about in pools, exhaust the kids clubs and indulge in anything from spa treats to full-on morning, noon and night entertainment. But don't worry, dragging kids from ship to shore is not an issue – just mention Game of Thrones in Split and Dubrovnik for starters.
Sea kayaking on the Adriatic is just one of many adventures in and around Split: a city so stuffed with antiquities its historic town centre is an ancient Roman palace built for Emperor Diocletian in the third century.
From glass blowing on Murano to trailing after Casanova, discovering the might of the Medici or mingling with the locals in your own time, P&O Cruises has organised dozens of ways to do Venice with kids.
Spend a day on the beach at Ravenna to recharge, before Game of Thrones' drama in breathtakingly beautiful Dubrovnik.
Try Six Must-See Sights in Malta or jump aboard a double-decker bus for an afternoon on Golden Sands Beach.
The Acropolis in Athens is just as astounding as you'd expect and there's plenty of time to explore the spectacular Acropolis Museum too – or go it alone and create personal ancient Greek memories.
Hot August on Mykonos? Has to be sun, sand and sea on the beautiful island beaches to suitably prep kids for the Olympian myths at Katakolon and the wonders of Sarande in Albania.
Your nine ports of call between 3 and 17 August are: Split, Venice, Ravenna, Dubrovnik, Malta, Athens, Mykonos, Katakolon and Sarande. The Oceana full-board cruise sets sail from Valletta and includes UK flights. Plus, every adult passenger gets spending money on board during their holiday.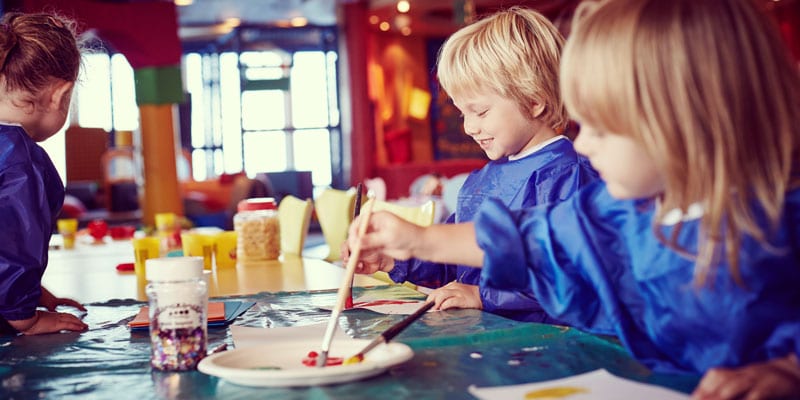 3/5

 Spain, Canary Islands & Portugal 
Choose either Spain, the Canary Islands or Portugal this August and you really can't go far wrong for a fun family break. So just think how much excitement you could whip up putting all three holiday legends together and filling travel time with swimming pools, cinemas, shopping malls and cool kid's clubs. That's pretty much the essence of this magical Aurora cruise and families take priority; on sea, in port and at the centre of every single activity.
Galicia's beaches are some of the loveliest in Spain and quite a few of them are in and around the ancient port of Vigo. Try the unspoiled Cies Island's sands or spend hours and hours on Samil Beach with a great value Samil Family Ticket.
Gorgeous Madeira's known as the 'Garden Island'. If that's too tame with kids, go for canyoning in rugged gorges; dolphin spotting; deep sea fishing; toboggan rides or high flying cable cars, instead.
La Palma's another ridiculously pretty island with a mighty spirit of adventure. Put it to the test with everything from volcano trekking to off-roading, water sports on Los Cancajos Beach or trekking in La Caldera de Taburiente National Park.
Tenerife doesn't need much introduction, it practically invented family fun. For no holds barred white-knuckle slides, chutes and rides, you want The Water Kingdom. Alternatively, go for full-on cute with the animals, birds and charming cetacean at world famous Loro Parque.
Everyone loves Lisbon from medieval Alfama to its Atlantic beaches. Engage kids instantly with the astonishing Portuguese capital on a Lisbon for Families interactive adventure.
Your five ports of call between 9 and 20 August are: Vigo, Madeira, La Palma, Tenerife and Lisbon. Aurora sets sail from Southampton and the cruise is full-board. Plus, every adult passenger gets spending money on board during their holiday.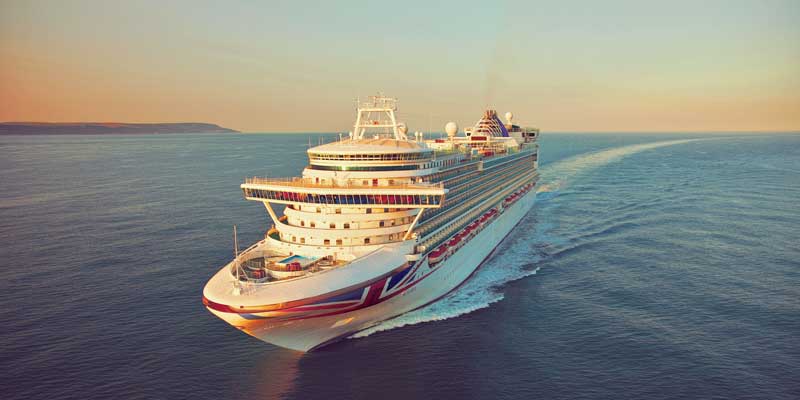 4/5

 The Norwegian Fjords 
Time to see teenagers awe-struck with wonder and introduce younger kids to majesty beyond the realms of Disney? Set sail for Norway's fjords, sit back and let nature work its magic. There are few places on earth better organised for a cruise holiday than the world's most spectacular waterways and July's a great month to immerse in grandeur without nose to toe woollies. In fact, there's a high chance of warm and sunny. But Azura has sky-dome covered pools on board – just in case – and shore activities are outrageously good fun, whatever the weather.
Stavanger is called the 'Cradle of the Vikings' and experiences with a mythical slant are many at this port. It's also quaint beyond reason so you might just want to wander the historic quarter, if you can resist a guided climb to Pulpit Rock: the ultimate fjord viewpoint.
Tiny, traditional Flåm is one of the prettiest fishing villages in Norway nestled on the banks of the world's longest and deepest fjord, Sognefjord. Waterfalls, scenic drives and delectable landscapes are all part of the deal here. But, for kids, Indoor Skydiving beats everything else hands down.
Olden is very peaceful to stroll around and an absolute sensation for thrilling kayaking on glacially clear Nordfjord. Are teens as tough as Vikings? Now's the time to find out.
Norway's second largest city, cultured and creative Bergen is known as the 'gateway to fjordland' and a natural for guided tours. Start with a funicular ride up Mount Fløien, the views are incredible.
Your eight ports of call between 22 and 29 July are: Stavanger, Flåm, Aurlandsfjord, Sognefjord, Olden, Innvikfjorden, Nordfjord and Bergen. Azura sets sail from Southampton and the cruise is full-board. Plus, every adult passenger gets spending money on board during their holiday.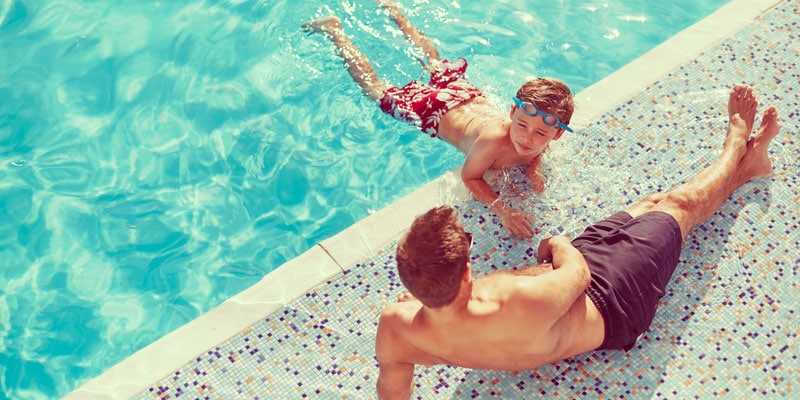 5/5

 Spain, Portugal & Guernsey
Ventura is the P&O Cruises family ship where grown-ups have plenty of me-time and serious foodies are endlessly spoiled. Marco Pierre White's on board for this cruise. Occasional romantic dinners are made possible thanks to night nurseries for under fours. There are children's clubs from toddlers to teens and swimming pools in the sun keep summer front of mind at all times. Just add dozens of adventurous activities at every port and there isn't a family holiday wish Ventura doesn't fulfil this August.
Vigo in Galicia is famous for its sea port and the enchanting Cies Archipelago, but a white water rafting expedition on the River Minos always wins out for daring kids.
Crazy at it sounds, a duck is one of the most popular family attractions in the city of Torre de Belem, Alfama and Elevador Santa Justa. But Lisbon's duck is no ordinary waterfowl: it's bright yellow, high energy, amphibious and the most fun way to sightsee on the River Tagus.
Tell kids Lello & Irmão bookshop in Oporto was the inspiration for the library at Hogwarts and J. K. Rowling lived in the city for 10 years and they won't need much persuasion to take a fascinating tour of the Old Town and beyond.
Get to know delightful Guernsey on a family bike tour. From the pretty capital St. Peter Port to the rolling green countryside, the island's lovely from end to end, especially under a blue and sunny August sky.
Your four ports of call between 4 and 11 August are: Vigo, Lisbon, Oporto and Guernsey. Azura sets sail from Southampton and the cruise is full-board. Plus, every adult passenger gets spending money on board during their holiday.