Sponsored Content
One of the main reasons parents dismiss the idea of a cruise is the thought of kids being stuck on board ship for an entire holiday. P&O Cruises are delighted to debunk that myth all over Europe this summer with school holiday cruises designed to spend as much time playing in ports as sailing the seas.
But not just any old ports or playing. From Dubrovnik and Split to cool Barcelona and the colourful Canary Islands, beautiful Bergen and classics like Rome, Naples, Venice, Athens and Lisbon, you can tick dozens of great cities off the to-do list. And every one's packed with tours and activities and experiences and adventures beautifully organised with kids in mind.
Plus, the travelling part isn't too tough on P&O Cruises' family friendly fleet of ships where everything from swimming pools and children's clubs to free WIFI, entertainment, events and almost guaranteed sunshine – even on the Norwegian fjords – is covered.
Time to rethink sailing with kids? Here are five school holiday cruises and hundreds of fun activities and sights to completely convince you this summer.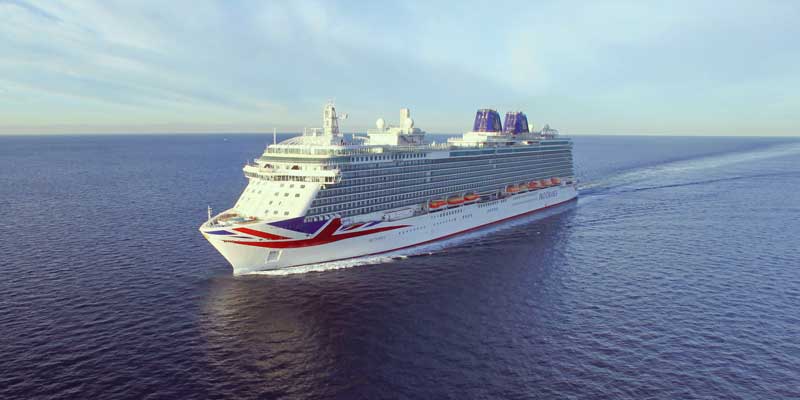 1/5

 Spain, France & Italy
If you could design a customised family cruise this summer it would probably look a lot like P&O Cruises' Mediterranean grand tour aboard Britannia. Sailing out of Southampton in sunny August – perfectly timed for UK school holidays – it's a cross between the best European city breaks and the best ever beach holiday. Big ticket attractions shore-side are balanced by enormous swimming pools, fun kids clubs and endless entertainment on-board. And, for those cynics who imagine cruising is all at sea, P&O Cruises lay on amazing activities at every port to take the wind out of any doubting sails this summer.
Explore Cadiz and Seville in your own way or choose from 17 different excursions including a night of Flamenco; a day on lively Barossa Beach or the golden sands of Conil; the guided tour of Andalusia or thrilling Vejer and Cape Trafalgar on the Costa de la Luz.
Barcelona for families is the kid-shaped tour of Barcelona where legends like Sagrada Familia and Barrio Gotico are brought to life through interactive games and adventures. Or you might like a day with Barca FC or an afternoon at Fantasy Island Waterpark or any one of dozens of other experiences in the Catalan capital.
Swish around the Côte d'Azur on your own cognisance or pick a fun activity and really get to know Cannes, Nice and the rest of the Riviera.
Interactive Rome and Glories of the Gladiators are two of the on-shore options in the Eternal City.
Naples is brilliant pizza but it's also Pompeii, city bike tours, the gorgeous Amalfi Coast and much, much more – let the kids decide what to do in the shadow of Vesuvius.
Sardinia's stunning by jeep or just on the beach and you can't simply sail past Gibraltar without stopping off, having lunch and climbing the Rock – at least.
Your seven ports of call between 12 and 26 August are: Cadiz, Barcelona, Cannes, Rome, Naples, Cagliari and Gibraltar. Britannia sets sail from Southampton and the cruise is full board. Plus, every adult passenger gets spending money on board during their holiday.