10 thrilling family adventures in the Dominican Republic
Sponsored
The Dominican Republic is famously good fun for family holidays, and it didn't earn that reputation without putting some serious thought into organising the best type of adventures, and making the most of its remarkable natural advantages.
But working out where to go, and how to do as much as possible in one holiday, can be a bit of an adventure in itself when you're talking about the second largest country in the Caribbean, after Cuba. That's why the experts at Dominican Republic Tourist Board got together and picked out 10 of the top activities families love most here. And to make it even easier, every single one is within an hour's travelling distance of fabulous Punta Cana on the east coast.
Ready to discover 10 more great reasons why the Dominican Republic is one of the Caribbean's most visited countries? Here they are.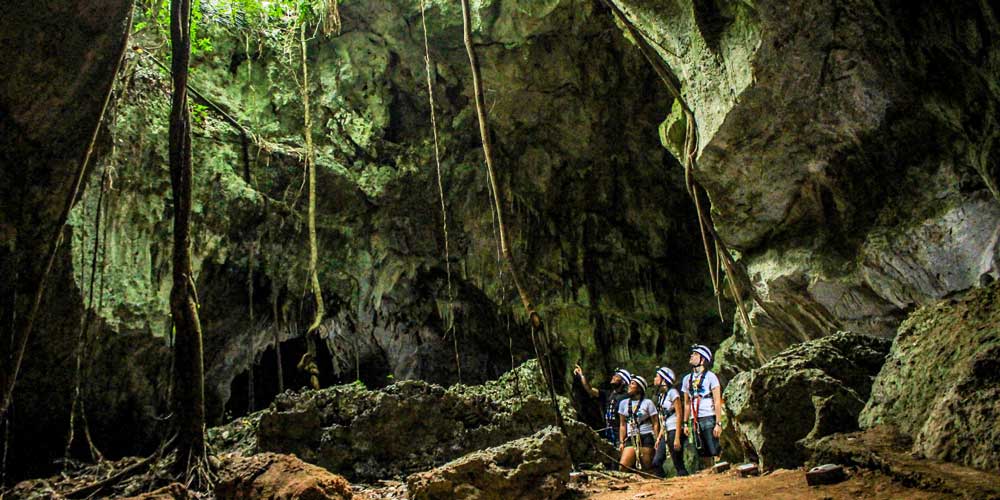 photo credit: Scape Park
1/10

  Iguabonita Cave expedition, Scape Park, Punta Cana
Iguabonita would be amazing all by itself, but even before you reach this hauntingly beautiful series of caverns, there's an unforgettable trek through untamed jungle, and if all kids have seen so far are Punta Cana's beaches, they'll be astonished at how wild the Dominican Republic gets, within a few short miles of the sea.
The local tour guides are breathtakingly knowledgeable, able to identify anything from tiny lizards to immense creepers; balance science and intriguing legends beautifully, and answer even the strangest questions in fascinating detail. Of course, Iguabonita is the showstopper on this expedition, and walking through the complex, stalactite strewn chambers is close to magical – and not just for kids: although kids tend to be a bit more excited about wearing safety helmets with lamps.
Where: Scape Park, southern Punta Cana (transport by private bus from most resorts)
Good to know: The tour takes two hours, including exploring the cave, and works best for kids age six and over. The jungle trek is on organised, well-marked paths, and there's a sturdy, eco-built, wooden staircase down into Iguabonita.