Sponsored Content
Fresh, innovative and exciting Beaches Resorts might seem brand new, but they're actually over 20 years old. Their first resort opened in Negril in 1997, launched one of the country's most generous all-inclusive packages, and set the tone for two decades in which Beaches have managed to entirely redefine Caribbean holidays altogether.
They still offer the best all-inclusive deals, they're still the most generous, and still the only resorts to include unlimited water sports and land sports, as well as amazing waterparks, dozens of restaurants and free kids camps, year round. But that's far from all they've achieved. If you've missed out on the past 20 or so years, now's the time to catch up fast on seven other ways Beaches Resorts have completely redefined all-inclusive family holidays in the Caribbean.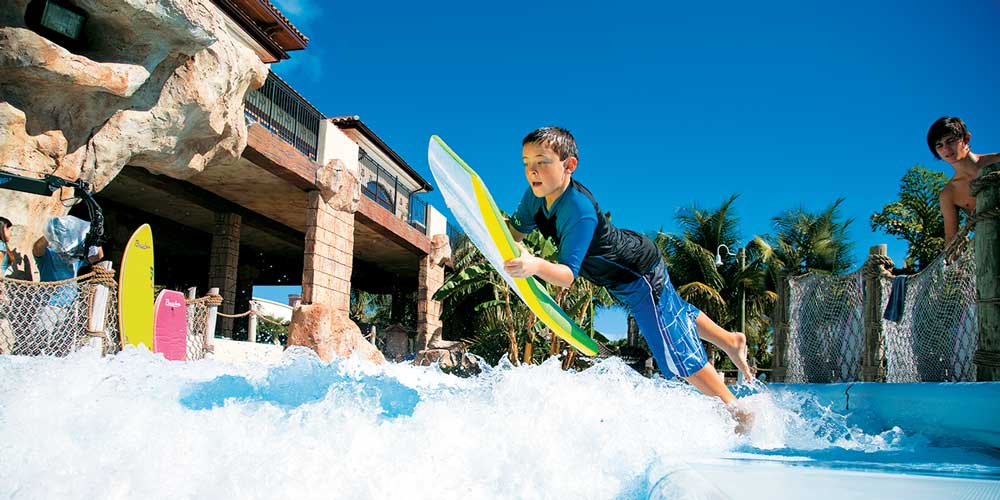 1/7 

The Caribbean's best and biggest waterparks
Beaches Resorts Pirate Island Waterparks are enormous, and easily the most exciting in the Caribbean. They have taller and faster rides, chutes and slides. The lazy rivers are longer and lazier, pools come in greater varieties, and even the snacking potential is superior in every possible way: think ice-cream machines, 50s style diners, swim-up soda bars, and beach grills, as standard.
The only Surf Simulator in the Caribbean
Other resort waterparks stopped competing years ago. Why bother? Every time anywhere else thinks they have the Pirate Island formula taped, Beaches simply come up with something new and incredible: like several thousand feet of additional space or the Caribbean's only Surf Simulator.
Up to 27,000 square feet of waterpark, and all for free
Naturally up to 27,000ft² of waterpark takes a bit of time to fully explore, which is fine, you have all the time in the world. Like just about everything else, the free run of Pirate Island is included in every all-inclusive family holiday: yet another brilliant innovation from Beaches that no other Caribbean resort has managed to beat in the past 20 years. 
Find out more about

Pirate Island Waterparks

at Beaches Caribbean resorts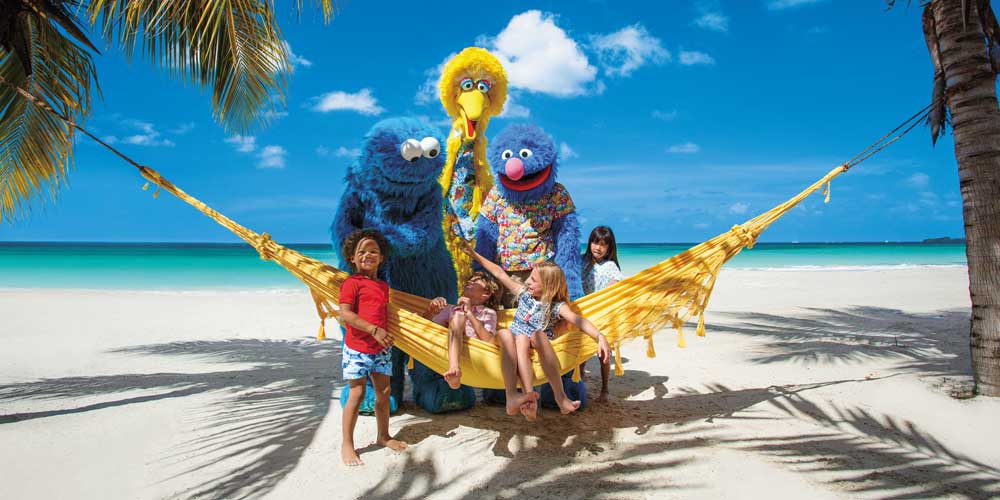 2/7 

Only Beaches let kids play on Sesame Street
Beaches Resorts make keeping kids happy on holiday look very easy, but it's an art that's taken 20 years to perfect, and just as much effort goes into getting it exactly right today, as ever. 
Oscar the Grouch to Abby Cadabby, all present and playful
Not content with having a hint of Sesame Street at their Caribbean resorts, almost the entire cast is in permanent residence, and exclusive to Beaches: since every kid has a particular favourite and the last thing you want to risk is child-size disappointment. And, as every young fan knows, sometimes you're more in the mood for Elmo than Big Bird.
Learning as fun, in the great Sesame Street tradition
Between Cookie Monster baking classes, discovering the magic of numbers alongside The Count, helping Bert and Ernie make puppets, or exploring with Grover all over the place, kids can experiment endlessly, try dozens of different activities, build confidence and learn, of course, but without even noticing: just like it's always been on Sesame Street.
Find out more about

Sesame Street

at Beaches Caribbean resorts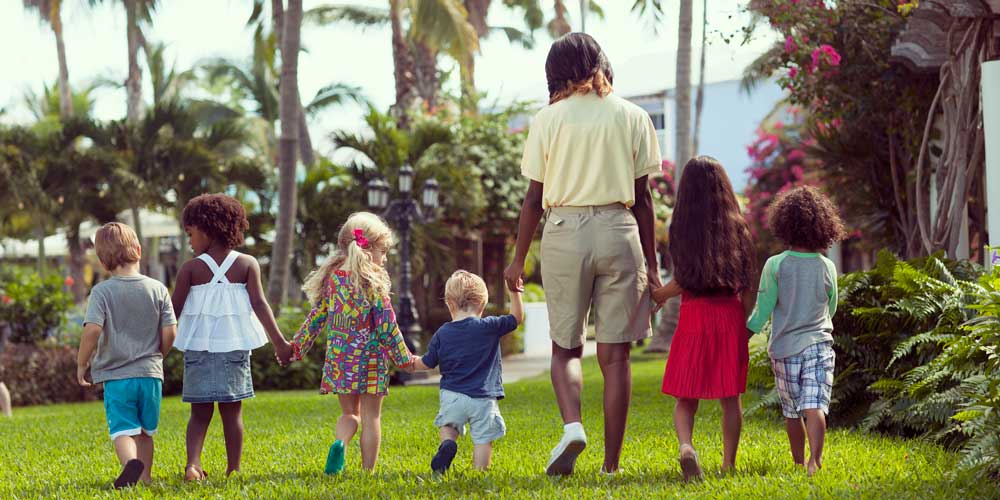 3/7 

Certified nannies and incredible kids clubs
Spending time together is the best part of family holidays, but even the most dedicated parents need a break every now and then. Resort childcare is another great talent Beaches Resorts have skilfully honed for more than two decades. So you can expect all their nannies to be certified by the International Nanny Association, and have a minimum of 2000 hours of child-care experience. Plus every one also more than meets the standards required by Beaches as an Autism-Friendly Resort.
Caring and activity packed kids camps for babies to teens
Even new born babies have their own kids camp at Beaches, although it's a bit less action packed than some of the others, as it should be. Toddlers to teens, on the other hand, can look forward to pretty much non-stop activity when they want, chill-time as required, and creative play if the mood takes them. Naturally, all camps are fully supervised, and totally free, all day, every day.   
Find out more about

childcare and kids camps

at Beaches Caribbean resorts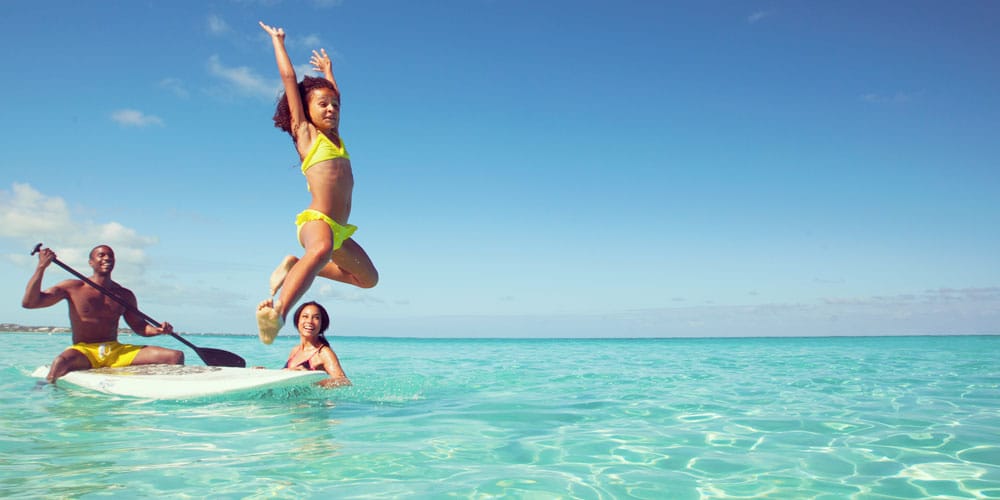 4/7 

Unlimited land and water sports for families
Beaches have the largest water sports operation in the Caribbean, a fleet of 270 speciality boats, and Green PADI certification at all their resorts. Which makes the fact that they include everything in all-inclusive family holidays, all the more astonishing.
On land or sea, motorised or non-motorised, all sports are free
Stay on dry land and you can get up to anything from family beach volleyball tournaments to tennis, golf, basketball, or quietly contemplative games of lawn chess. Scuba is included for certified divers, and young sailors can test the water for free on a range of Laser Bug boats designed just for kids.
All Beaches resorts have an Aqua Centre to make everything from diving to a day out sailing as effortless as possible. And if you want to learn something new on holiday, professional sports instruction for kids and adults is available at every Caribbean resort too.
Find out more about

land and water sports

at Beaches Caribbean resorts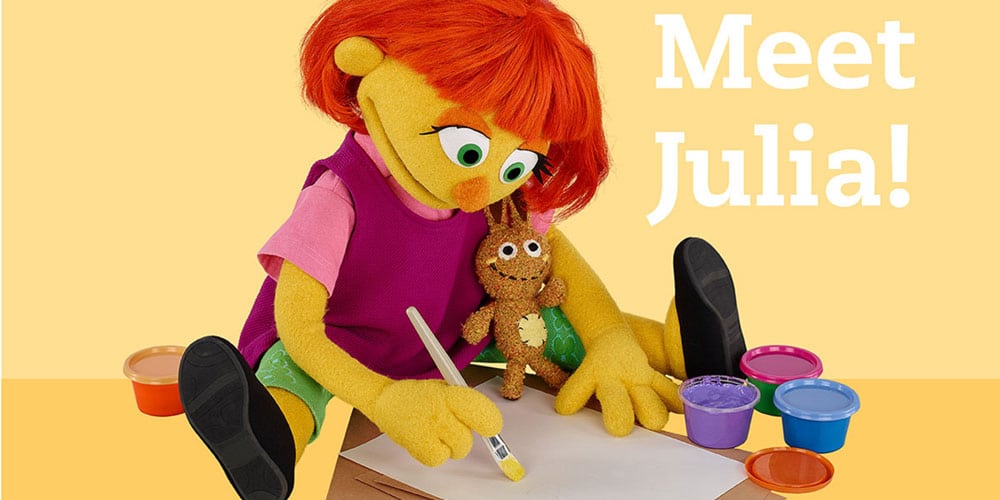 5/7 

The first Autism Friendly Resorts in the Caribbean
Beaches are the world's first resort company to complete IBCCES training, and hold Autism Friendly Resort certification. All their nannies and childcare professionals are trained to care for children with special needs, and now a One-on-One Beaches Buddy service is also available for more individually tailored childcare. 
Julia from Sesame Street lives at Beaches too
Four year old Julia is Sesame Street's first character with autism. Introduced on the show in early 2017, she's now a much loved regular. She's also one of the permanent Sesame Street residents at Beaches resorts in the Caribbean where kids have responded well to 'Amazing Art with Julia': a gentle and intuitive activity, designed to encourage self-expression in children of all abilities.
Find out more about

Julia from Sesame Street

at Beaches Caribbean resorts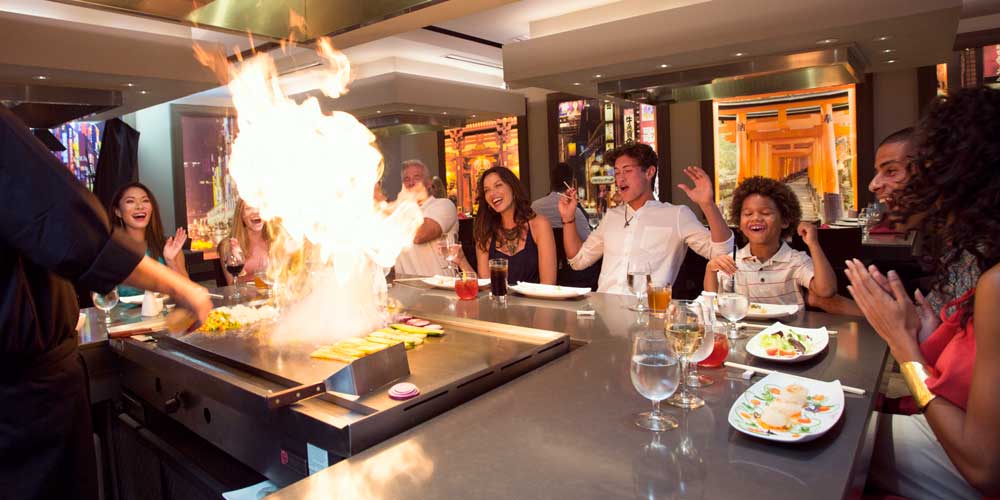 6/7 

22 different world cuisines at every Beaches resort
Beaches all-inclusive holidays are the best in the Caribbean because so much is free, and there's such a wide choice of everything, including places to eat. With up to 21 restaurants at each resort, you could try somewhere different for almost every meal during your holiday.
Even the pickiest young guests are tempted by thoughtful kids menus, and a persuasive approach to making fresh and healthy, simply delicious. Experienced travellers can taste their way around 22 world cuisines, and any special dietary requirements are carefully catered for, you only have to ask.
Find out more about the

range of restaurants

at Beaches Caribbean resorts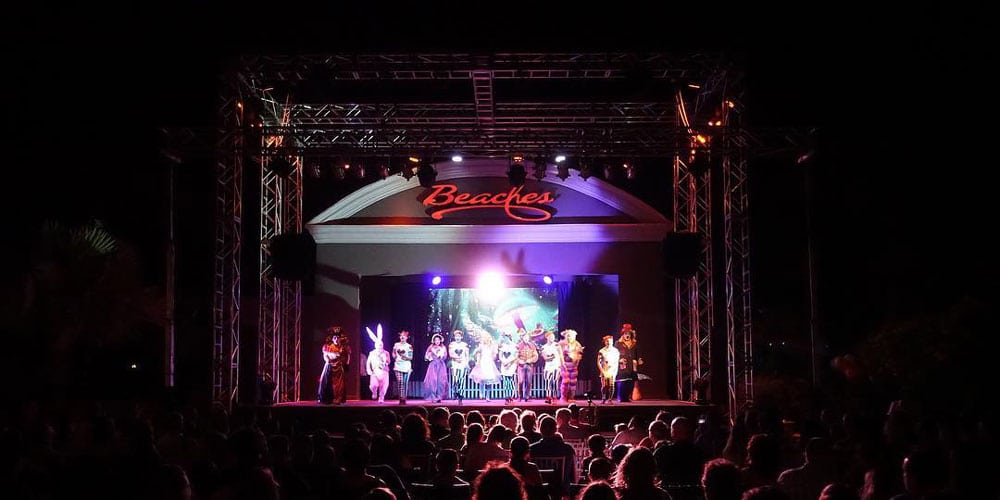 7/7 

Redefining family entertainment at Beaches Turks & Caicos
Beaches introduced Voila in Turks & Caicos in 2017, and it was an instant hit. Not much of a surprise, considering the magical mix of live action, animation, music, dance, comedy and exciting design in every performance has such a spectacularly broad appeal.
Created in partnership with Creativiva Caribbean Inc. Voila is back for another season, and livelier than ever. Kids can look forward to thrilling new takes on old favourites like Treasure Island and Alice in Wonderland, Dolce Vita is fun for parents, and The Jungle Book is as universally delightful in this interesting reinterpretation as it has always been.
Find out more about

family entertainment

at Beaches Caribbean resorts
Ready to discover the best all-inclusive family holidays in the Caribbean? Have a look at incredible offers that 

Beaches Resorts

have available.