Family adventure vacations in Nicaragua are rapidly climbing up the cool-hunting travellers' wish list. Andrew Dent went exploring to find out if Nicaragua really is the 'new Costa Rica'.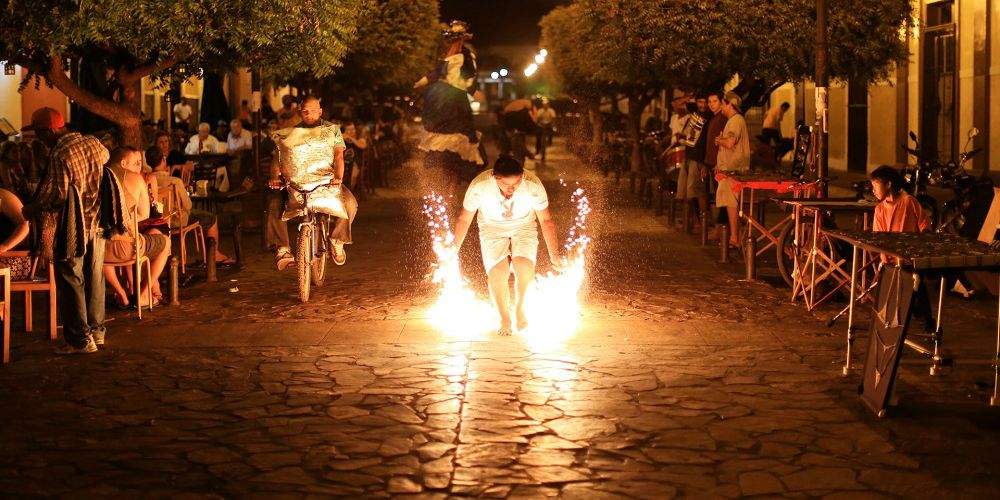 There's a lot to do in Nicaragua so I'd recommend at least a seven day stay to get the most out of the experience – 10 days would be even better. And seriously think about the colonial city of Granada as a vacation base, we did and didn't regret our decision for a second.
Just an hour's drive from Managua Airport, Granada might be the oldest city in Central America, but it's also one of Nicaragua's main tourist hubs and set up to make exploring the local area incredibly easy with kids.  Granada's cobbled streets all flow out from the Central Plaza, which is a constantly buzzing with music and people. Brightly coloured city houses are another delight, so it's well worth just taking a stroll. And look out for fun family attractions like the Choco Museum; horse and carriage rides or parades of enormous, colourful dancing stilt figures known as Gigantona.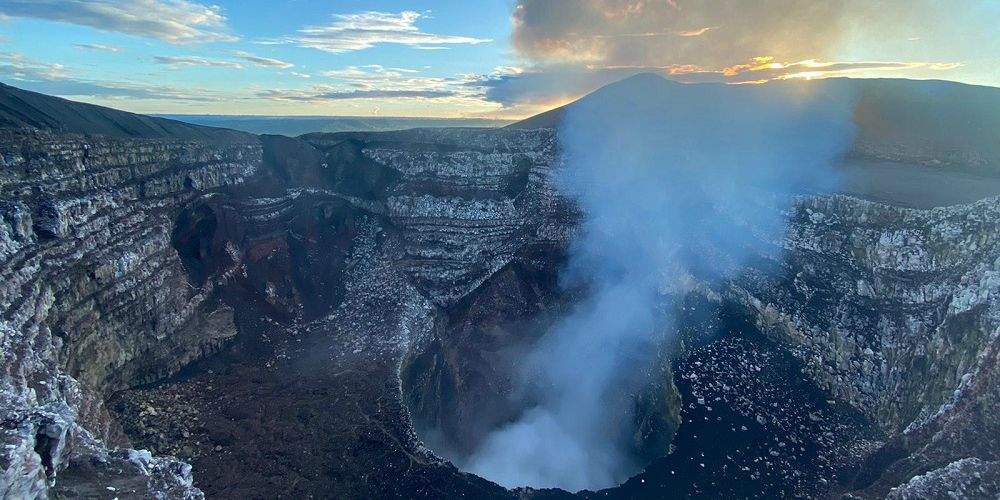 Masaya Volcano, Nicaragua
The active Masaya Volcano is probably one of the most visited tourist site in Nicaragua. Kids will be absolutely captivated by this trip. The best time to arrive is sunset so you get the benefit of seeing the volcano as you drive up to the crater – you really can drive right to the crater rim. The bubbling red lava looks sensational as dusk descends and excellent viewing platforms enhance the unbelievable experience – it literally brings science lessons to life for kids.
Zip Lining at Mombacho, Nicaragua
The impressive Mombacho Volcano rises directly above Granada. Fear not, it last erupted in 1570 and is now designated a natural reserve. Good hiking trails offering stunning views of Lake Nicaragua and Granada, but for real thrills, try zip lining. A total of 12 dramatic zip lines network through the tree canopy. Designed with safety as priority – of course – you can still expect a mighty adrenalin rush. We recommend the Superman: head-first, upside-down and incredible, great guides will show you the ropes – if you dare.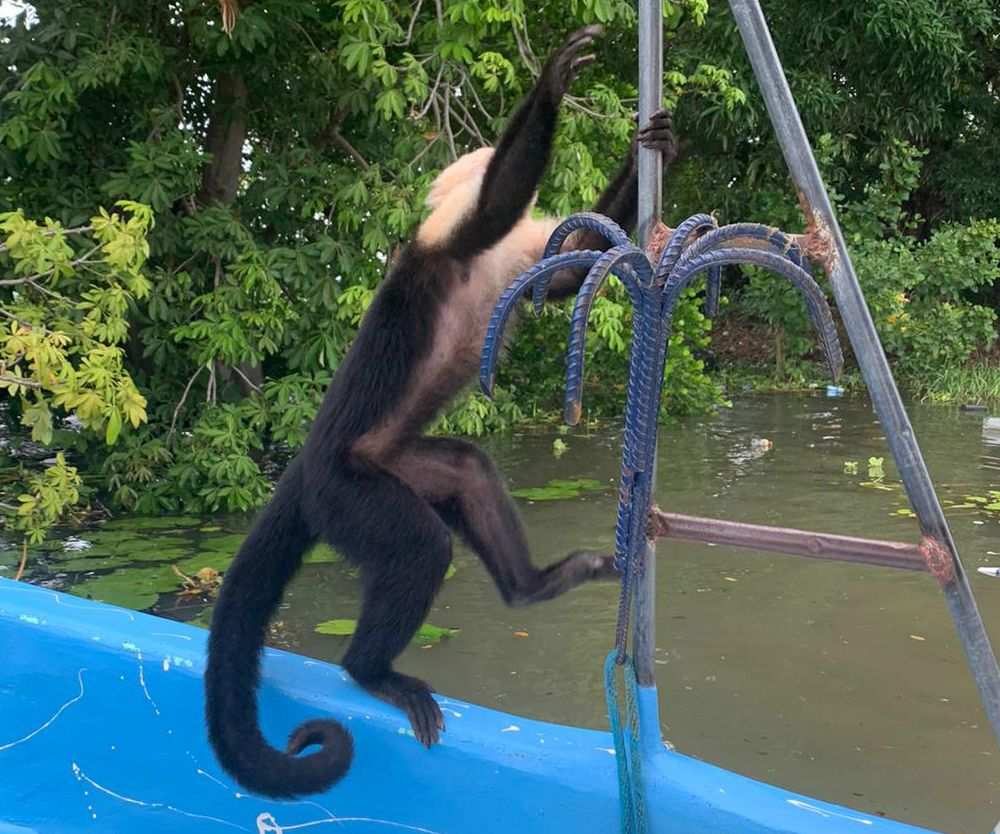 Las Isletas family boat tour, Lake Nicaragua
One of the most popular days out from Granada is a boat tour of Las Isletas: 365 tiny islands scattered across Lake Nicaragua. It's an easy option with younger kids and older ones will be fascinated to learn how Las Isletas were formed when Mombacho erupted thousands of years ago strewing lava across the lake.  Many of the islands are occupied by intriguing looking houses or unoccupied by anything except wildlife – we even had a monkey climb right onto our boat. The tour takes two hours and, as well as monkey spotting, keep a look out for  extraordinary birds.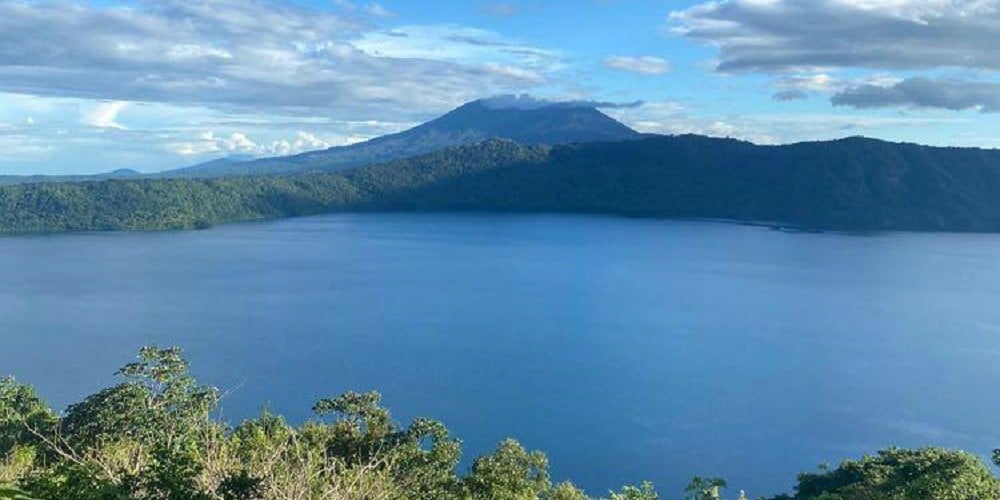 Laguna de Apoyo, Nicaragua
Another exciting boat trip takes families out on to the Apoyo crater lake. Only 20 minutes by car from Granada, the lake looks stunning and it's set up for swimming, canoeing and lounging around in the sun. There are several beach clubs on the shores, most charge a small fee and we really liked Apoyo Resort for its restaurant and swimming platform. The lake water's lovely and refreshing, but keep an eye on younger kids; the depth drops steeply just a few metres from shore.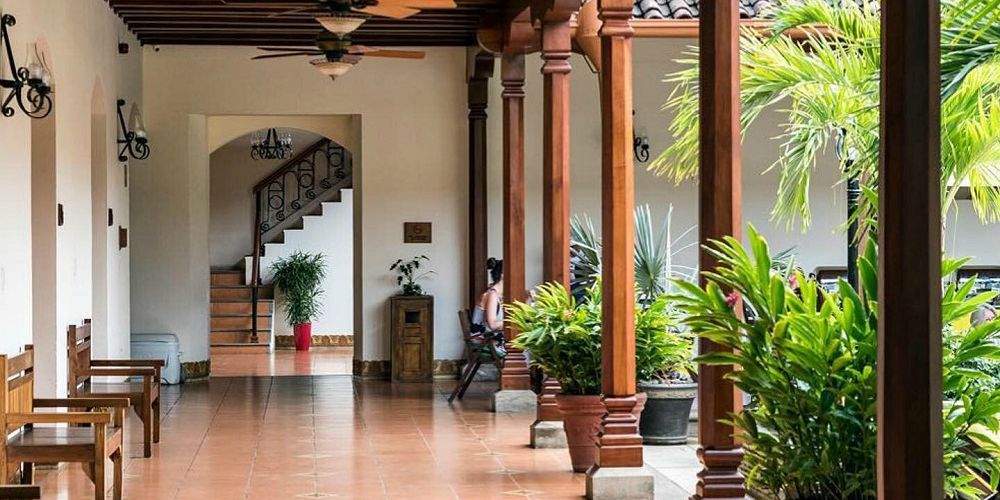 Garden Café, Granada
The Garden Café is great for relaxing breakfasts or to catch up on some work during your stay in Granada. Set around a lush garden, it has a healthy all-day menu, an extensive book-exchange and a small shop selling local artisan products. There's also a kids' play area here, so it's an ideal place for families to while away a few tranquil hours.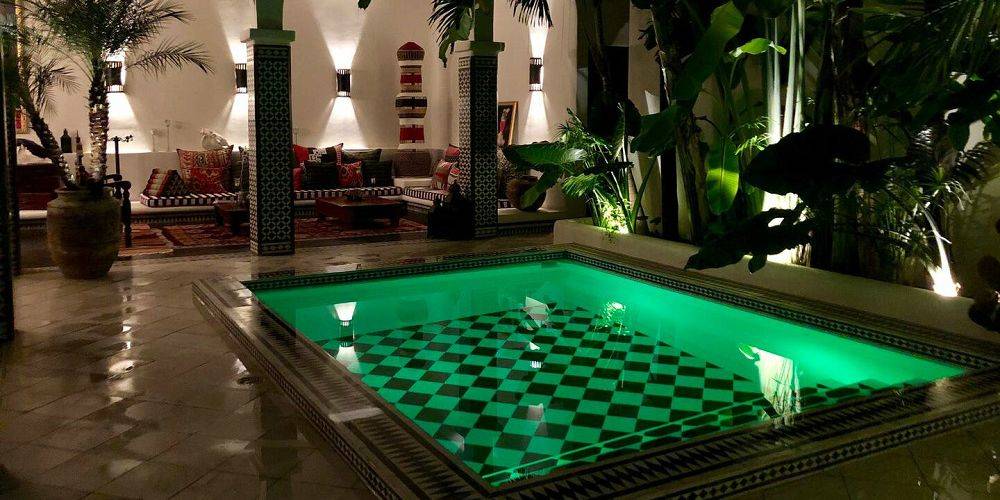 Casa Sultana, Granada
Granada has a good selection of family hotels to suit most budgets. But we can highly recommend renting a house for your vacation.  We went for gorgeous Casa Sultana just a short walk from the city's main square.
Set behind a modest façade, there's little hint from the road of what lies behind Casa Sultana's secure gates. Which is in fact a peaceful oasis of calm in the heart of the city, reminiscent of an authentic Moroccan Riad and wonderfully comfortable, despite being impeccably designed.
The ground floor's charming communal space is centred on a good-sized pool surrounded by loungers and shady trees – bliss after a day of adventuring in and around Granada. The kitchen, dining and living areas are all open plan, facing out to the pool so grown-ups can cook and relax and still keep an eye on splash-happy kids. WIFI and TV are set up too and the Casa has four spacious, en-suite bedrooms (three are on the first floor with a shared terrace and views of the Mombacho Volcano).
The Lowdown
How to get there: Direct flights from Miami International Airport to Managua International Airport take from 2 hours, 35 minutes.