Kentucky family adventures make history fun for kids
Sponsored
Endless great fun Kentucky family adventures make easy history lessons for kids and you really don't have to work hard to find them.
---
With powerful ties to greats like Daniel Boone, Abraham Lincoln and Muhammad Ali, Kentucky's history touches on everything from pioneering to the Civil Rights Movement. Some of the most significant Civil War battlefields in the US are right here. The state has its own Lincoln Memorial. And you can retrace the footsteps of early settlers and still gaze at the same unchanged views they saw centuries ago. How do you fit so much history into a family vacation? Start with some of the top heritage experiences Kentucky Tourism highly recommends for kids.
---
Follow Daniel Boone for pioneering Kentucky family adventures
For history with high excitement and the opportunity to feel like explorers for days, put Daniel Boone at the top of your list of Kentucky family adventures. The 18th century frontiersman and pioneer is best known for blazing the Wilderness Road through the Cumberland Gap that some 200,000 people traveled to reach the Kentucky frontier. Follow all – or a little – of his great wilderness journey for an incredible experience. A combination of fascinating stories, outdoor activities, spectacular state parks, immense forests and awesome views which haven't changed in hundreds of years, make this one of most fun history lessons ever for kids.
Top Kentucky family adventures in the footsteps of Daniel Boone
---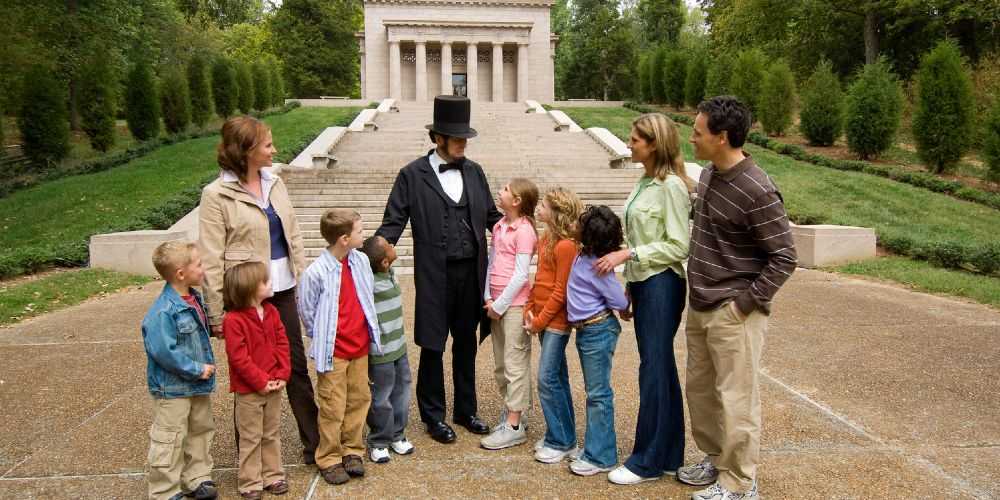 Kentucky family adventures in the birthplace of Lincoln
Abraham Lincoln was born in Kentucky in 1809 and although he only lived here until the age of seven, he had strong ties to the state throughout his entire life. So if it's time for kids to get to know the man who rose from a humble Knob Creek farm to become one of the most admired US presidents, Kentucky tells his backstory in thrilling detail. Just don't expect dry and dusty history. A lively look at Lincoln's life is how heritage is expressed in his home state. So kids can look forward to everything from stunning dioramas and civil war interpretations to nature hikes, family activity programs and quite a few life-size Lincolns to add to their selfie collection.
Top Kentucky family adventures on the Lincoln Heritage Trail
---
Explore historic Louisville from baseball bats to riverboats
Louisville is home to the Kentucky Derby, however, that's far from the city's only claim to historic greatness. It was front and center during the statewide struggle for civil rights in the 1960s, which puts it firmly at the heart of Kentucky's powerful civil rights story. Even sporting history isn't limited to horses, as Louisville is also the hometown of  the Louisville Slugger – still the baseball bat preferred by most MLB star players. Muhammad Ali was also born here and the excellent Muhammad Ali Center is one of the city's unmissable attractions. And if you like old-timey experiences: Belle of Louisville is the world's oldest Mississippi-style riverboat and still cruises out of the city during summer months, plus several iconic downtown hotels even let you weave history into Louisville sleepovers.
Top Kentucky family adventures in historic Louisville
---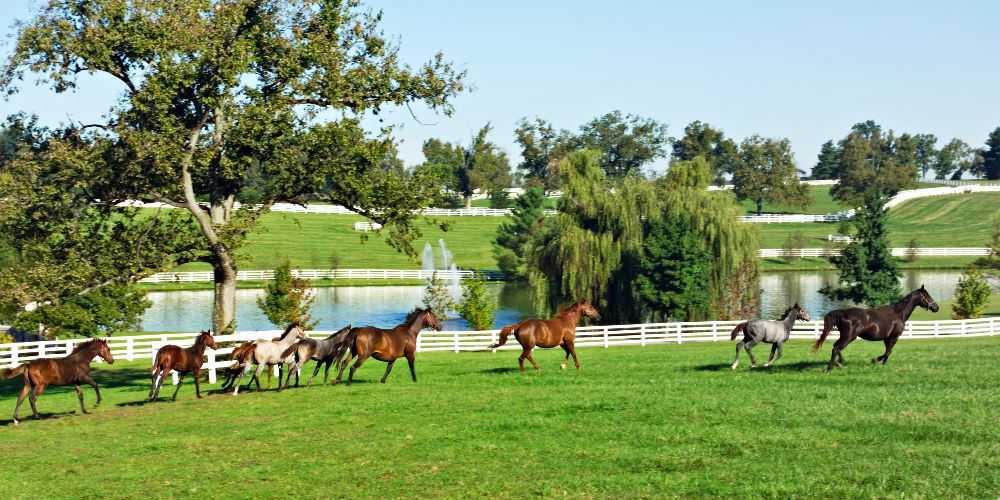 Kentucky family adventures in historic horse country
Kentucky is horse country and discovering the state's equestrian history makes some of the best family vacation memories for kids. Start in Lexington, known as the 'Horse Capital of the World' and a great base for touring one (or many) of Kentucky's amazing horse farms. If you're a family of horse riders, several State Parks are famous for their heritage-rich trails. And there are no less than 18 designated Trail Towns across Kentucky where you'll find plenty of lodging options, stables, equipment hire and some of the friendliest horse-loving-folk in the entire country.
Top Kentucky family adventures in horse country
---
Time for more historic Kentucky family adventures? Visit Kentucky Tourism for everything you need to help plan your perfect family vacation in the Bluegrass State.