Sponsored Content
Start planning an Arkansas family vacation with outdoor adventure in the mix and you quickly realize why Arkansas is known as 'The Natural State'.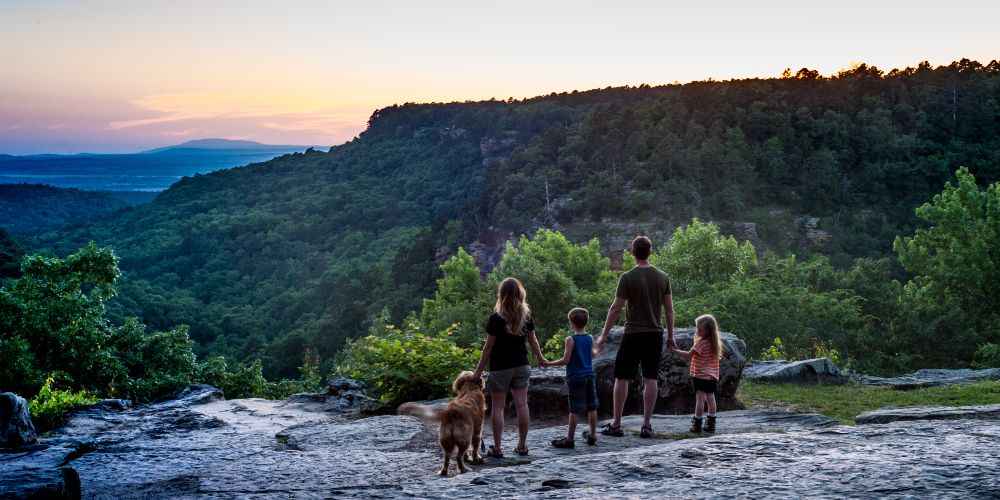 Home to the Ozark Mountains and Buffalo National River, as well as 52 State Parks, two National Forests and several vast lakes, Arkansas just begs you to get outdoors and go exploring.
There are accessible adventures statewide to excite energetic families and something-for-everyone seems to be the Arkansas motto when it comes to keeping kids happy. But with so much to see and do and so many fun activities to choose from, where do you begin?
We asked the experts at Arkansas Tourism what their top recommendations are for an outdoorsy Arkansas family vacation. Here's what they said: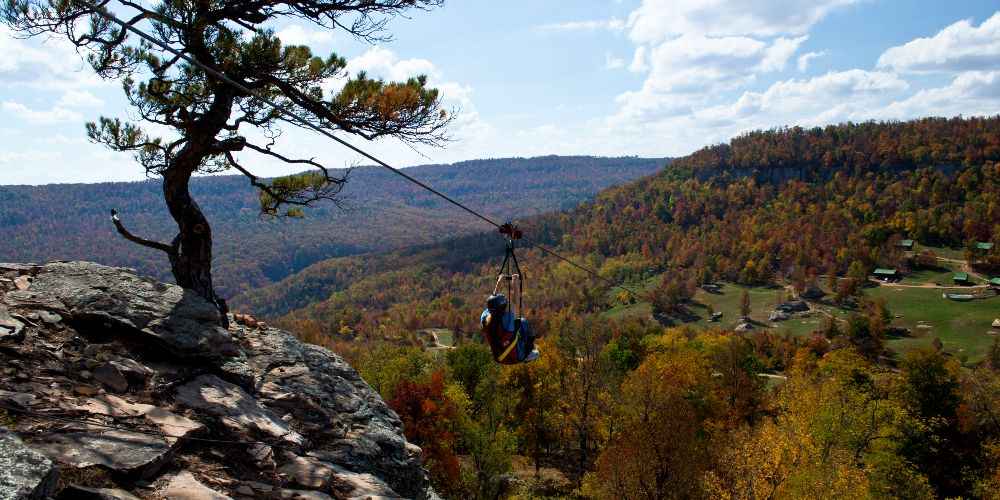 Kids love outdoor adventures all over Arkansas
Arkansas knows no limits when it comes to outdoor family adventures. Bordered to the east by the mighty Mississippi, it's also where you'll find country's first National River.
There are National Parks and the State Park line-up even includes one where kids can mine for real diamonds – another 'only in Arkansas' adventure to add to the list. Accessible forests here are vast. Activity packed lakes range from huge to enormous.
Plus, whether you're hiking historic trails or spotting eagles in winter, wherever you adventure in Arkansas you'll find friendly locals who know what to see and do year-round and are only too happy to share their experience.
Best outdoor adventures for your Arkansas family vacation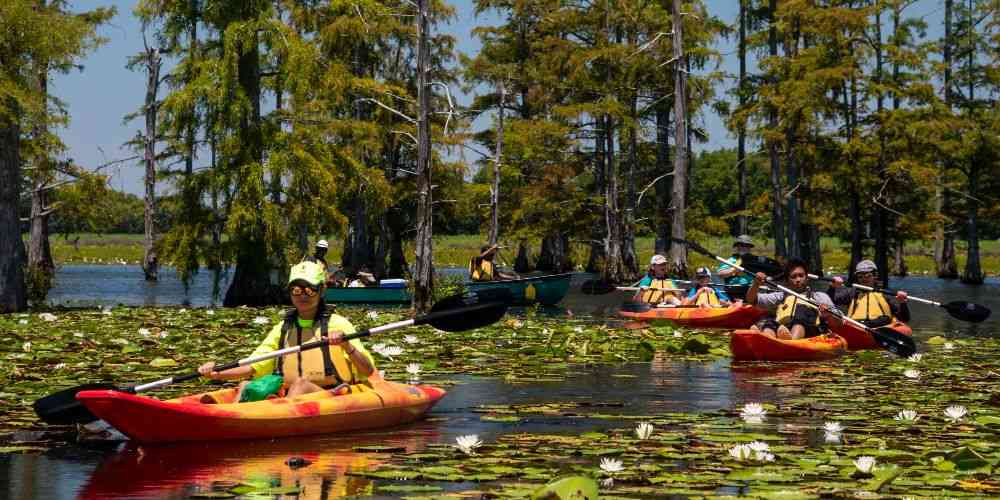 Just add water for a fun-filled Arkansas family vacation
Arkansas might be landlocked but there's water for playing on all over the place, and more than 90,000 miles of rivers and streams, plus over 600,000 acres of lakes, go a long way to earning Arkansas its title of 'The Natural State'.
If fishing is your passion, you can try anything from fly-fishing in the Ozarks to angling on central Arkansas' loveliest lakes. Sailing isn't an elitist sport here, it's affordable for everyone. So go on, whether you want to kayak with your kids on the Illinois River or try yachting on enormous Lake Maumelle.
You can even spend an entire Arkansas family vacation on the water. Houseboat rentals on Lake Ouachita are a huge hit with kids of all ages.
Where to go in Arkansas for floating, boating, fishing and watersports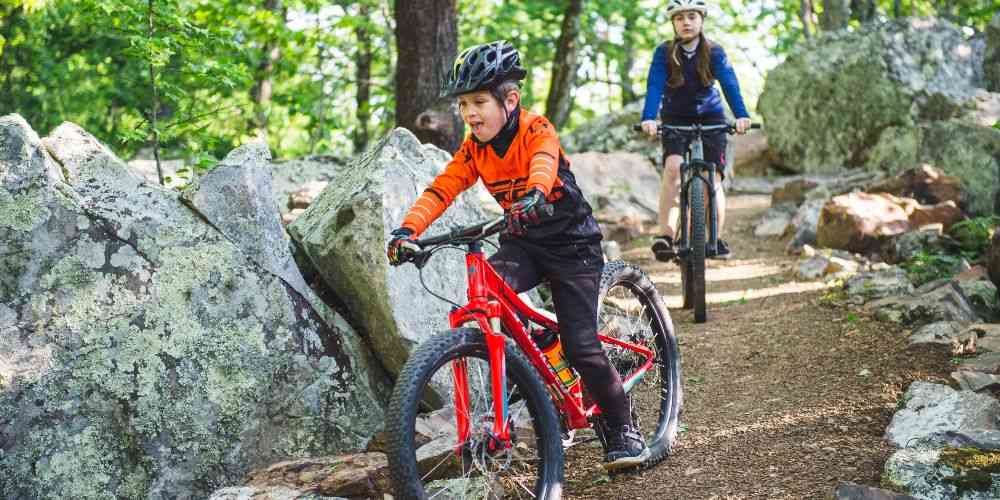 Mountain Biking is year-round amazing on an Arkansas family vacation
Arkansas has a particularly mild year-round climate as well as vast acres of thrillingly wild terrain. So you might not be surprised to learn it's fast becoming the go-to state for mountain biking.
Serious riders already flock here, although beginners can have just as much fun. Finding trails to fit any Arkansas family vacation couldn't be easier. And you can even add mountain biking to a city adventure in Little Rock.
Where to go mountain biking with kids in Arkansas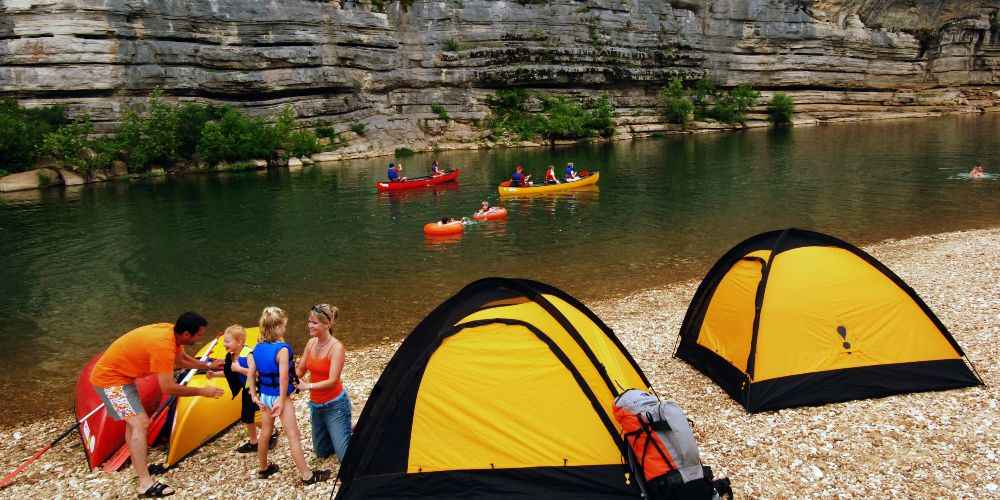 Where to stay on your Arkansas family vacation
The choice of family lodging in Arkansas is as wide as the range of things to do and see on vacation here with kids.
Take your pick from historic hotels in downtown Little Rock to luxury resorts in the Ozark Mountains. The Natural State also lives up to its name with an extraordinary variety of RV parks and campgrounds. You'll find many of these in Arkansas's State Parks and almost always surrounded by spectacular scenery.
However, if you're looking for something unusual, why not try family-friendly dude ranches?  Or you could think about cozy cottages and cabins, lakeside lodges, houseboats or treehouses.
Ready for an Arkansas family vacation? Head to Arkansas Tourism for everything you need to help plan your active family adventure in The Natural State.