7 Best Things to Do with Kids in Wales
With breathtaking national parks, charming steam trains, boutique hotels and even underground trampolines, discover how Wales is one big playground for families!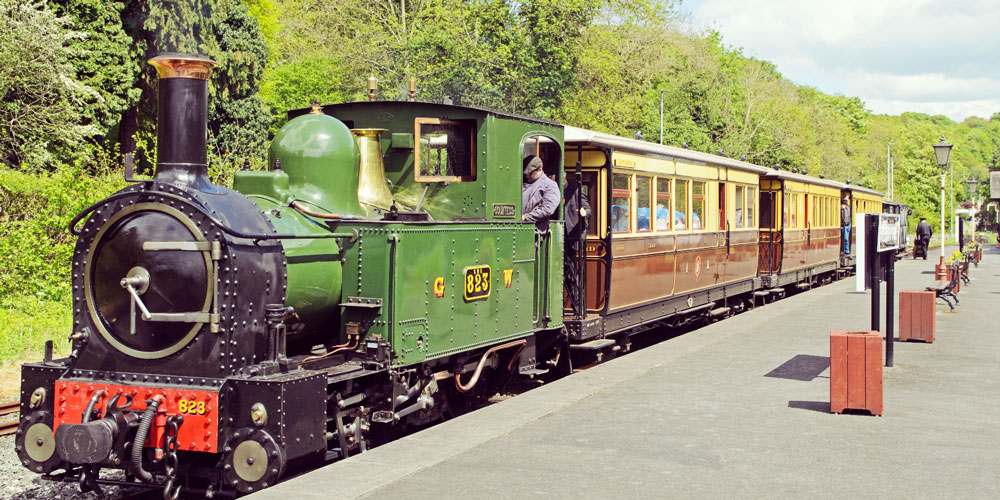 Welshpool & Llanfair Steam Train by Mike Heath
Welshpool & Llanfair Steam Train
Billowing smoke disperses through a moving picture of green valleys framed by the windows of a little steam train. Its history gleaming in the varnish of its honey-wood walls and planked wooden seats that capture the upright alertness once found in a Victorian era classroom. ­
Built to serve the villages between Welshpool & Llanfair, the narrow-gauge railway welcomed its maiden voyage in 1903 and served for 53 years until it no longer made economic sense. Train enthusiasts championed for the line to reopen as a heritage railway, solidifying Welshpool and Llanfair Railway's position as part of 'The Great Little Trains of Wales' movement.
Led by the banks of Banwy River, the train traverses through Banwy's fertile valleys, chugging past agricultural pastures, lone stone cottages and the sprawl that is William Hague's mansion house.
Every shrill of the whistle and hiss of steam is sure to delight children along the way.