You could travel the world to see sights like these, or, you could hop a quick and direct flight just over the pond to discover beautiful vacation spots in the intimate setting of the United Kingdom. You won't believe these vacation spots in the U.K.!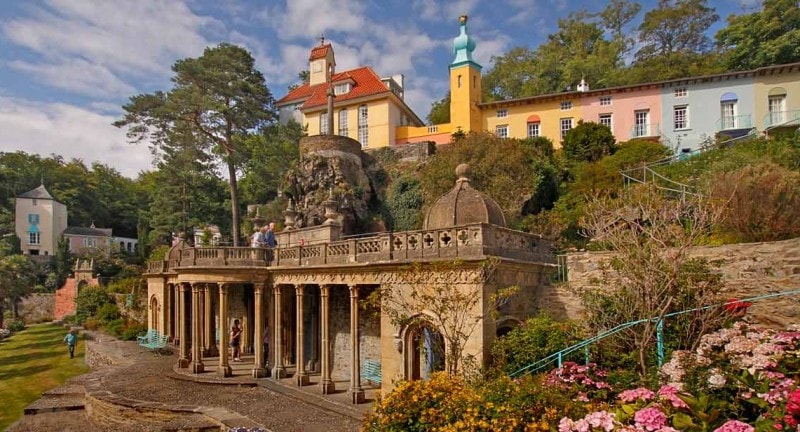 Portmeirion, Gwynedd, Wales
Why go?
Located on its own private peninsula on the coast of Snowdonia in Wales, Portmeirion was designed in the style of a rustic Italian village in 1925. The small village is in its prime between spring and summer when the flowers are in full bloom, adding an extra splash of colour to the already vibrant setting. As soon as you arrive you will feel as if you have been transported from Wales to a charming seaside village in Greece or Italy. With scenes like this on your doorstep, why bother with the expensive holiday abroad?
Why is it great for families?
Take a free guided tour of the village, a woodland walk or stroll along the coastal path, go on a free forest train ride, browse the fun gift shops, visit the independent cafes and stop off for an ice-cream. The atmosphere, history and quirky buildings are easily enough to captivate your family for an entire day.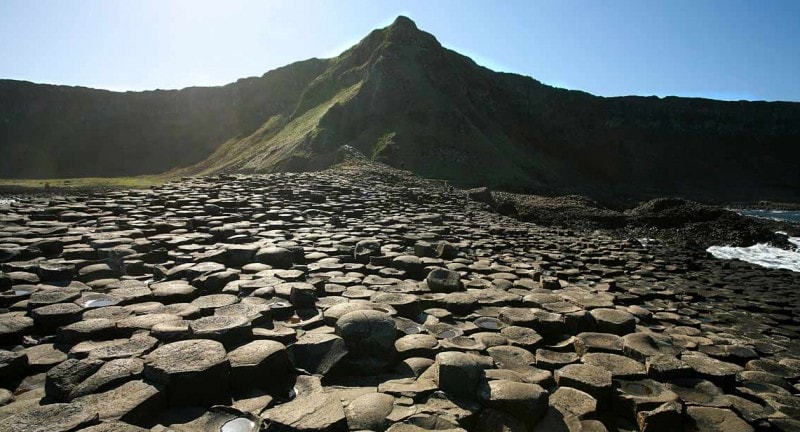 Giant's Causeway, Northern Ireland
Why go?
Giant's Causeway is renowned for its quirky polygonal columns of layered basalt which is the result of a volcanic eruption 60 million years ago. No matter how well travelled your family is, the views are like nothing you're likely to have seen before, as the spectacular rock formations are surrounded by the wild North Atlantic Ocean and a landscape of dramatic cliffs.
Why is it great for families?
Before heading out to discover the unique landscape, visit the Giant's Causeway Visitor Centre to find out how you and the kids can explore, enjoy and help preserve Northern Ireland's only World Heritage site.
Visit the world-famous destination and get shown round with either a tour guide or pick up an audio guide and go at your own pace. There is a choice of four trails to take that are suited to every ability. The area is also suitable for picnics, so if you visit on a sunny day, be sure to pack a basket.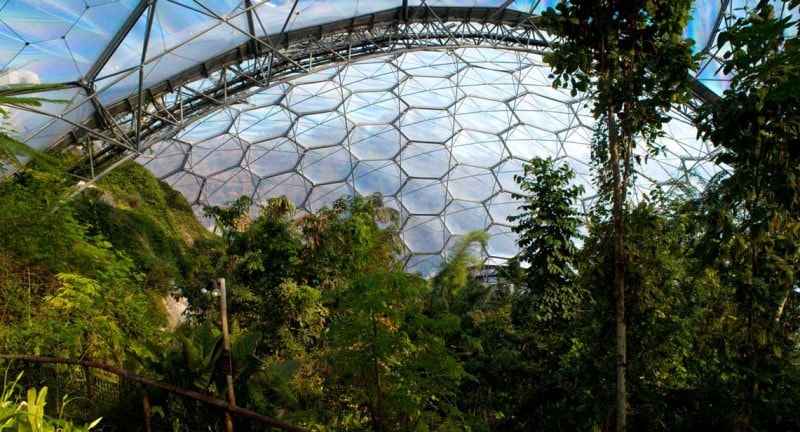 Eden Project, Cornwall
Why go?
The Eden Project is the world's largest inside rainforest, complete with steamy jungles and waterfalls. You'll be transported to South Africa and California as you stroll among the lemon trees, olive groves and gnarled vines of the Mediterranean Biom (one of the three incredible eco domes). The Eden Project is an unmissable opportunity for you and your brood to explore your relationship with nature and become inspired about the world around you.
Why is it great for families?
Kids will have a ball finding out where tea, rubber and sugar come from and experiencing different tropical environments will give them a taste of what the world has to offer. These are plenty of indoor and outdoor activities for kids of all ages including den building, rock climbing and even ice-skating in the winter!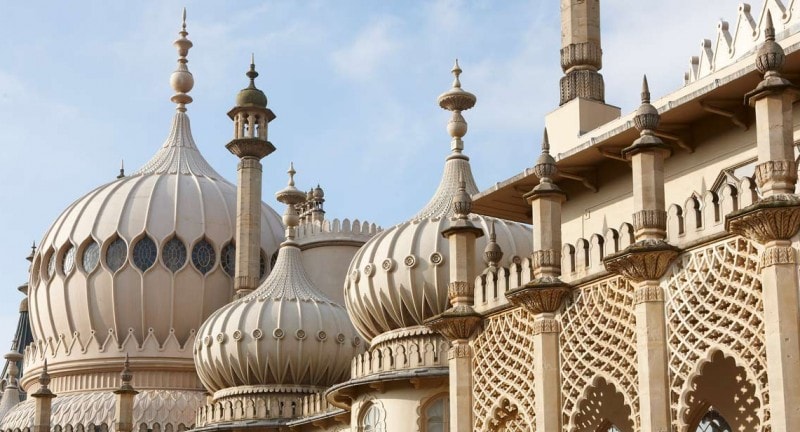 The Royal Pavilion, Brighton
Why go?
The Royal Pavilion is an exotic and extraordinary palace slap bang in the centre of Brighton. The enchanting building is a fusion of many different cultures and was built in 1823 by King George IV. Amble around the impressive building at your leisure and soak up its rich interior.
Why is it great for families?
The fabulous Pavilion has something for visitors of every age, including a Punch & Judy Theatre you can operate yourself and several dresses made by famous designers to marvel at. There is also a family-friendly tour which includes fun and easy-to-use multimedia guides.
As well as this odd cultural delight, Brighton is home to plenty of family-friendly treats, from the popular and lively beach to the eclectic mix of shops in The Lanes. Varied restaurants and cafes provide a welcome rest and refreshment after a busy and fun-packed day.
Minack Theatre, Cornwall
Why go?
This world famous outdoor theatre, overlooking the sea, is open from May to September, and invites families to watch opera, drama and lively musicals in the most dramatic of settings. During the day you can admire beautiful views over the sea and along the coastline. Free onsite parking makes your visit hassle-free and children inevitably love to clamber on the vast stage and perform.
Why is it great for families?
Minack Theatre holds a summer season of shows from May to September. Many of these are family-friendly, including their storytelling events for families with young children, which are held for a few days every month.
The Minack Gardens, with a plethora of beautiful tropical plants, are also a treat to explore and have become a firm favourite for tourists of all ages.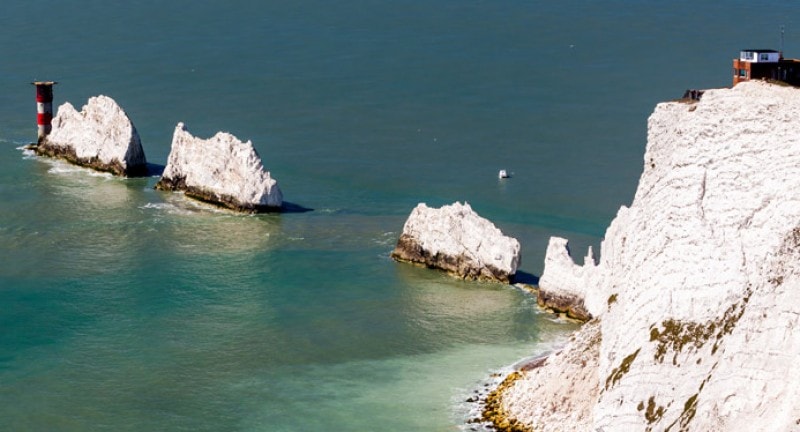 The Needles, Isle of Wight
Why go?
Antarctica? Nope! These impressive structures are three stacks of chalk, rising out of the sea off the west coast of the Isle of Wight.  Views of the multi-coloured sand cliffs of Alum Bay and the shimmering turquoise waters below are truly spectacular. Thankfully, the area is much more kid-friendly than the Arctic Circle.
Why is it great for families?
Kids will love riding on the world-famous Needles chairlift, which transports guests from the top of the cliff above Alum Bay, down to the beach below.
Families can also immerse themselves in the cool 4D cinema, which shows the Los World. Alum Bay Glass is great fun, and educational too, and little ones (and big ones) will be mesmerised by watching the glassblowers. Visitors with a sweet tooth won't want to miss the Wight Sweet manufactory, where you can watch your favourite treats being made.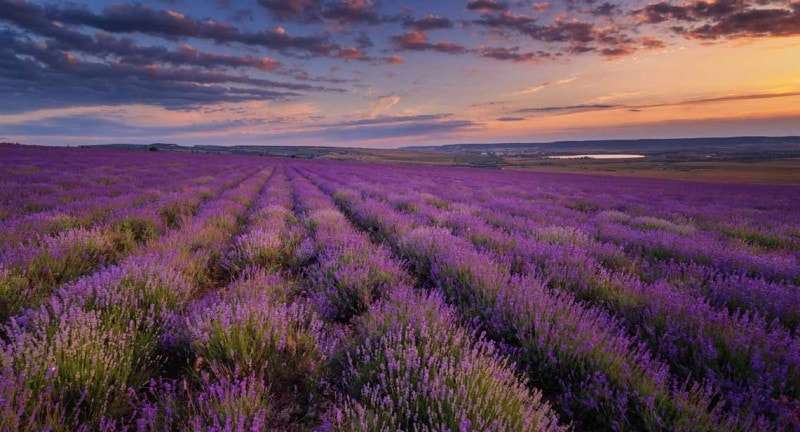 Lavender Fields, Norfolk
Why go?
You would be forgiven for thinking you are soaking up a scene in Provence, but these sensational lavender fields are actually on the West coast of Norfolk and are beautiful at any time of year. Here you will find some of Britain's most attractive countryside, a glorious coastline, and a rich and vibrant heritage. Norfolk Lavender, in Heacham, is open all year round and is the best place to see the world famous lavender gardens, the Lavender Oil Distillery and the heavenly herb garden.
Why is it great for families?
Behind Norfolk Lavender you will find Farmer Fred's Adventure Play Barn, a new indoor soft play centre for children aged 0-12 years. It is the perfect place to let your kids run around and have fun on their maze slides, tunnels , rope swings, walkways and bridges.
The nearby Rare Breed Animal Centre is home to Alpacas, Wallabies and the rare Hungarian Screw Horned Sheep, as well as an extensive collection of other cuddly creatures.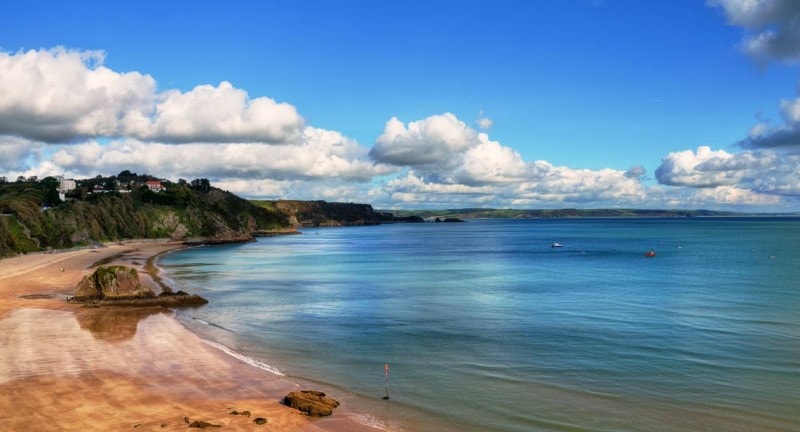 Tenby, Wales
Why go?
Located in South Wales, Tenby is a small, pleasant harbour town and iconic seaside resort. It has a rich ancient history and is surrounded by an imposing medieval stone wall. There are many hotels to choose from in the town, many of which which overlook the beautiful beaches that stretch to the north, the west and the south of the town. It is an attractive and charming destination with plenty to offer for more active holidaymakers.
Why is it great for families?
Be sure to amble down the narrow cobbled streets or walk along the harbour, where you can board one of the cruises to nearby Caldey Island or book a Mackerel fishing trip, which are great fun. The town also offers a wide range of watersports, including the opportunity to rent kayaks, motor boats or jet skis. If you're feeling brave, why not try a range of sit-on rides like the inflatable sofa or the legendary banana?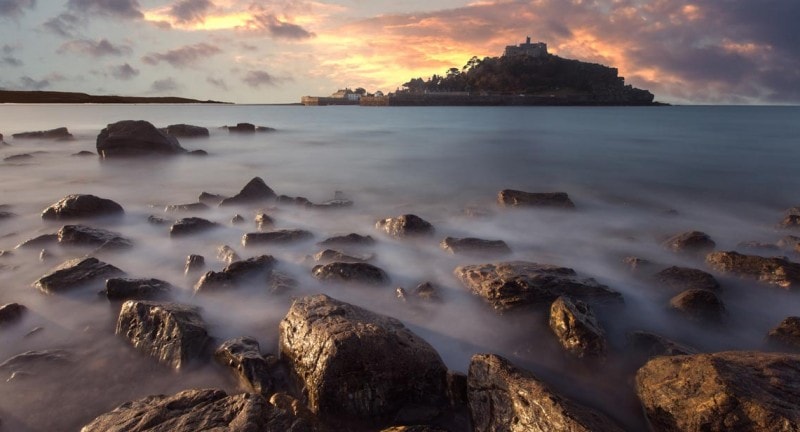 St. Michael's Mount, Cornwall
Why go?
This fascinating and iconic rocky island is home to a medieval church and castle, with the oldest buildings dating from the 12th century. Visitors can access the island from the mainland by striding the causeway or crossing by boat, although it is said ambling across when the tide is low is the best way to do it. Walking around the island you can take in the breathtaking views back to the mainland and there are also excellent picnic areas on the island for the warmer months.
Why is it great for families?
Visitors are invited to marvel at the impressive collection of antiques and old weapons in the medieval castle. The island gardens are well worth a visit too, and families will enjoy making their way through the winding pathways and steep stone terraces. You can also choose to take a tour of the village, where you will be educated on the rich history of the island, its harbour and the castle.