11 Spellbinding Islands in the United Kingdom
Dreaming of wiggling your toes in pale sand on an idyllic island, with the sun on your face? It may come as a surprise to know that the U.K., itself the ninth-largest island in the world, is home to thousands more glorious islands dotted around its coastline. Many of them are just as dreamy as the Maldives.
---
Isles of Scilly, Cornish Coast
Proud locals describe the Isles of Scilly as "a place like nowhere else in England," and they're right. On a sunny day, the Isles of Scilly could easily be mistaken for a Caribbean paradise. An unspoiled haven of natural beauty, Scilly takes just 15 minutes to get to by private seaplane from Lands End, or a scenic hour from Exeter.
There are five separate islands, with St. Mary's being a particularly good option for families. Kids will enjoy the two play parks and skate park, as well as horseback riding. For more adventurous family members, there is the rare option of snorkeling with seals, plus many watersports to try at the Sailing Centre.
Jersey, Channel Islands
At just nine-by-five miles, Jersey is a small island, ideal for a weekend break. The island is packed with family-friendly attractions such as Tamba park. Set among beautiful scenery, there is a dinosaur trail, boating lake and even a bird of prey center.
Durrell's conservation-themed zoo also boasts animal attractions with some of the world's rarest creatures. For active adventurers, rock climbing and "seafaris" are also on offer, as well as picturesque picnics on the beach. There are some brilliant resorts with kid-friendly facilities as well as sumptuous spa hotels for those looking for something extra indulgent.

Guernsey, Channel Islands
Nestled within the English Channel, Guernsey is the perfect spot for a picturesque trip away with the kids. Apart from making sandcastles on the stunning beaches, Guernsey Surf School or coasteering trips make for a fun-filled activity break. Candle-making workshops, mini golf and ten-pin bowling are just some of the options to keep the more laid-back family members occupied.
Isle of Wight
The largest of the English islands, the Isle of Wight is known as a haven for children. Visit the Blackgang Chine adventure park, where kids can let their imaginations run wild with pirate rides, playgrounds and play in a rootin'-tootin' cowboy town.
Take a ride in a coastal chairlift to see the iconic Needles, enjoy the feel of the sea breeze on the Isle's steam railway or simply run wild on one of the glorious beaches around the island. For those wanting a sporty holiday, there are plenty of outdoor activities including horse riding and watersports.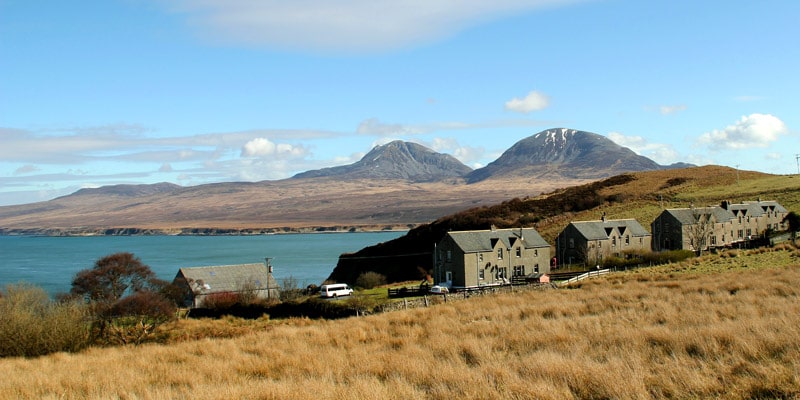 Islay, Southern Hebrides, Scottish Isles
With no less than eight whiskey distilleries and only 3,228 permanent residents (that's one distillery per 400 people), it is no surprise that Islay is called the Queen of the Hebrides. After the adults have checked out these world-famous liquor factories, head down to the gorgeous coastline where you can spot some of the plentiful wildlife.
Islay is the perfect place for little ones to go wild and have a nature-centered, unplugged getaway. The whole family can enjoy horse riding or bike tours around the island, check out the local handicrafts or soak up one of the annual festivals for a true taste of Islay's island culture. There's a great choice of accommodation to suit everyone, from hostels to five-star guest houses.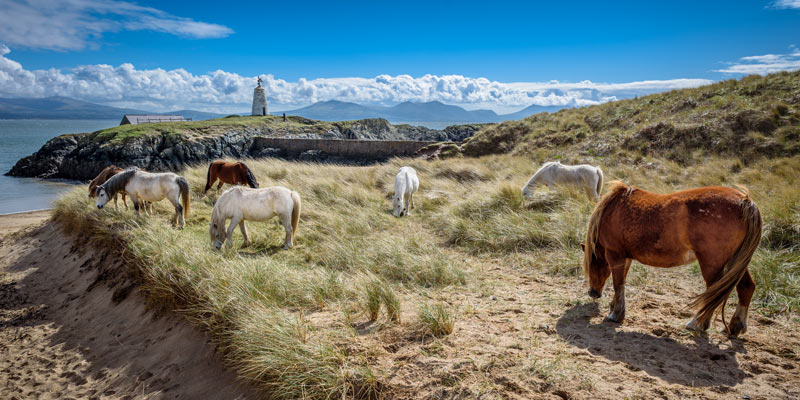 Anglesey, Wales
Recently famous for being home to the Duke and Duchess of Cambridge, Anglesey is teeming with fun family-friendly activities. Thanks to its rich heritage, you're never more than a stone's throw away from a medieval castle, an old copper mine or a small town with an amazing story to tell.
The farmers market is the perfect place to sample local delicacies and meet the residents. And when you have stocked up on chutneys and cheeses, why not head out to one of the stunning scenic spots on the coastline? Kids will love the Anglesey Sea Zoo (home to Wales' largest aquarium) and can get up close and personal with wildlife at the Anglesey Hawking center. Push the boat out and hire a sea kayak or try scuba diving, or simply kick back and relax in a traditional yurt or eco-glamping hut.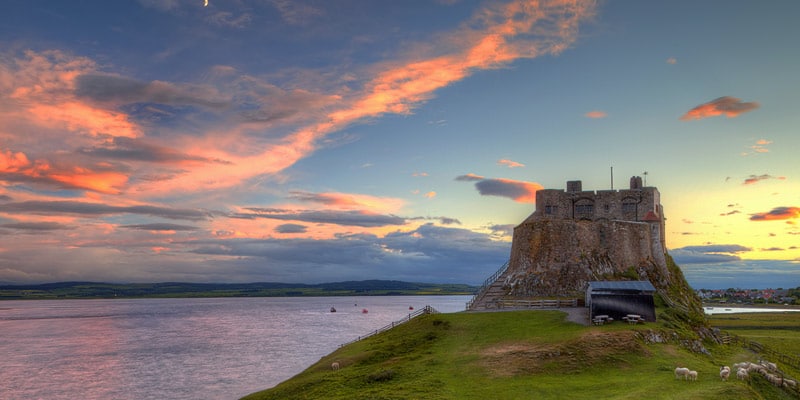 Lindisfarne, Northumberland
As one of the first British regions to suffer under the attacks and raids of the Vikings, Lindisfarne has much to offer in the way of fascinating history and captivating tales. Forget desks and history textbooks; children will be enthralled as they make their way around the island to the sites of recorded massacres and plunder.
Must-visit historic buildings include Lindisfarne castle and Lindisfarne Priory, the valuable relics of which can be found in the nearby English Heritage museum. The island is also fantastic for birdwatching, so bring your binoculars and pick up a British bird guide from the National Trust gift shop.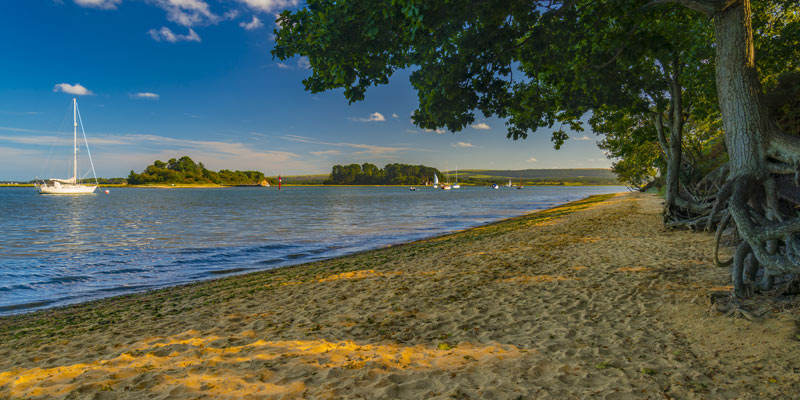 Brownsea Island, Dorset
Formerly the home of a recluse who banned the public from stepping foot on the island, Brownsea is now a hub for visitors enjoying the abundance of nature and wildlife. Famous as the home of the rare red squirrel, there are lots of elements of the island that kids will love, from exploring squishy swamps to colouring in and activity sheets at the National Trust activity center.
There are a couple of quaint cottages that have the sea practically lapping at the door, which make the perfect Enid Blyton-esque base for a cozy retreat.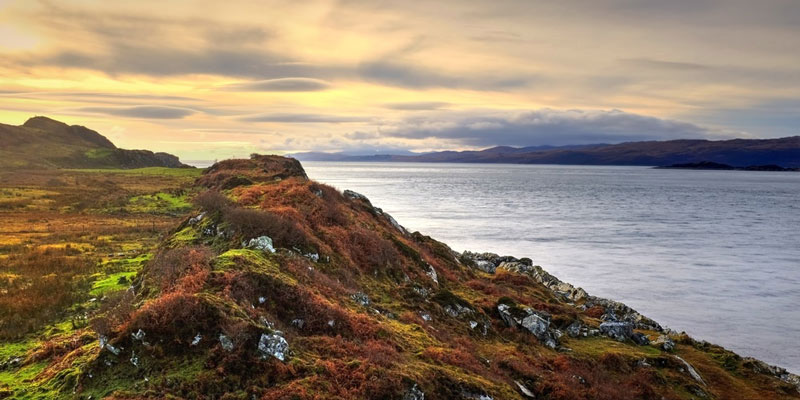 Jura, Scotland
The natural beauty of this rugged island provided the perfect environment for George Orwell to pen 1984. The original title, The Last Man in Europe, was surely inspired by the sense of wilderness that you can't help but feel when you stay on the island.
With a population of less than 200, this is the ultimate British island for an unplugged break. And with a resident host of golden eagles, otters and 5000 deer, it is well worth taking a break from the TV. There are Iron Age forts and ancient burial grounds to captivate history buffs, as well as a friendly family-run hotel to hunker down in for cozy evenings.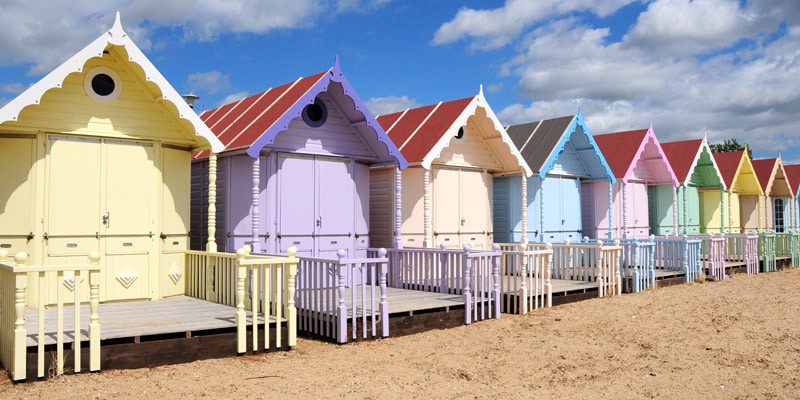 Mersea Island, Essex
Mersea is the U.K.'s easternmost inhabited island. It's only seven square miles across, so easy to explore in a day, even for those with little legs. Mersea's sandy beaches are ideal for sandcastles and paddling and there's also fishing and sailing trips to enjoy, plus a crazy golf course.
For a fun-filled visit, head to Mersea during the town regatta in August. Foodies will find plenty to satisfy their tastebuds all year round – but are the kids brave enough to try oysters?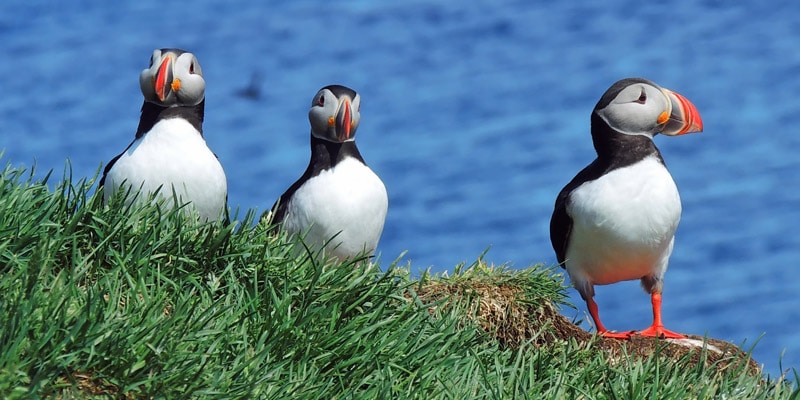 Lundy Island, Devon
Lundy Island boasts an impressive history. Archeologists have found evidence of Iron and Bronze Age settlements there, and the island is known to have been inhabited for at least 3,000 years. History aside, Lundy is famous for its wildlife. The island is home to 140 species of birds, including colorful and quirky puffins, plus a breeding colony of gray seals.
It's also the perfect spot for families looking for something quirky when it comes to accommodation. You can stay in a lighthouse, a fisherman's cottage, a 13th century castle or a Georgian villa.