Steeped in mythology and rich history, Athens is a fascinating place to go on a family vacation. We've discovered how to get the best of Greece's capital city when visiting with kids; here are our top reasons why Athens is great for teens and tweens.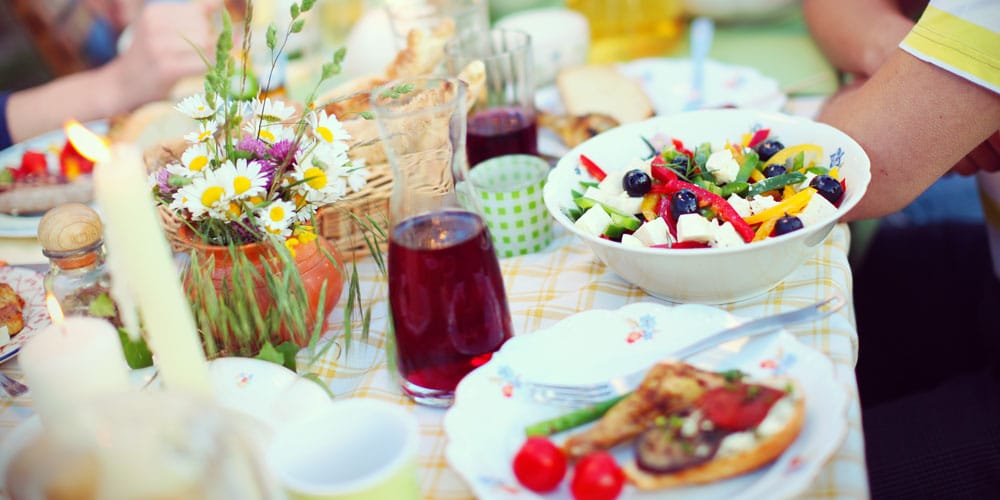 1/11

  The Food

It is often a source of stress for parents when travelling with children: what will they eat, will they like any of it and will their usual food be available if all else fails? Athens is an ideal place to visit for picky eaters as there are plenty of options to suit every palette and the Greek food is often welcomed by kids as it is fairly familiar. 'Souvlaki' made from delicious pieces of chicken or other meat on a skewer is a safe bet, as are the abundant fresh fruits that the sunny climate has to offer.

Cherries, watermelon, apricots and sweet tomatoes are all widely available healthy options that kids will love. 'Beefteki' (like beefburgers) and 'keftedes' (meatballs) are other familiar offerings that children can also try without going too far from their comfort zone.

Sweet treats such as loukoumades (round fried dough with honey and nuts), thick Greek yoghurt with honey or creamy ice-cream will be snapped up by children and adults alike. For families who really love their food, Athens offers award-winning food tours where visitors can sample local delicacies such as sweet baklava and cream-filled bougatsa pastries. Learn about the Mediterranean diet and its health benefits as you get to know real Greek flavors in the tour around the city.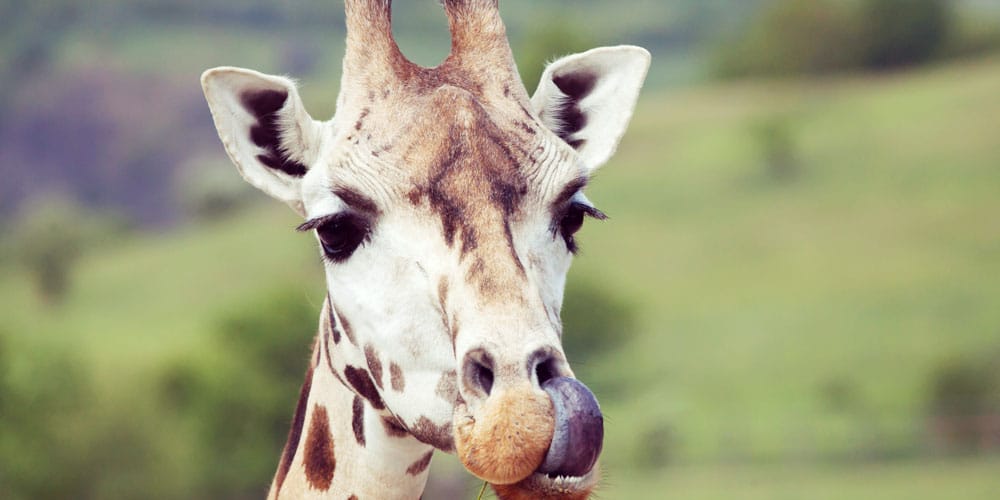 2/11

  The Fun Attractions

As well as being rich in historical and educational attractions, Athens is also a lot of fun for teens and tweens. Allou Fun Park is a dynamic theme park with traditional funfair rides as well as exhilarating rollercoasters for teens and braver kids. Attica Zoological Park is also a great day out for families of mixed ages; teens can go off and explore within the safety of the park while tweens can check out exhibitions such as chimpanzee feeding time, elephant talks and birds of prey flights. The Athens National Garden is another great place for families,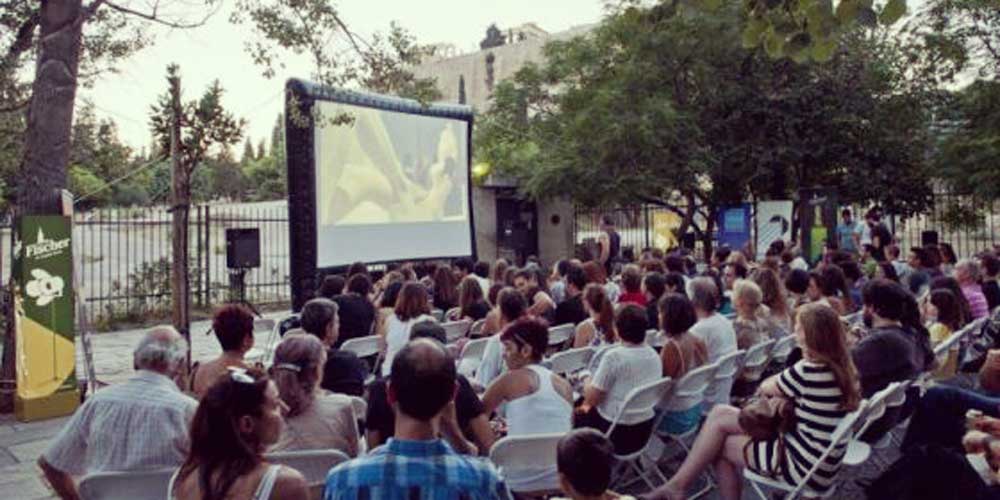 3/11

  Open-Air Cinemas

Adults and teenagers alike will enjoy the excitement and romance of Athens' open-air cinemas. "Cinema Under the Stars" used to be the most affordable way to view films and is now known as a special evening out. Films are screened against the backdrop of some of Athens' most famous landmarks, with the "Cine Paris" overlooking the Acropolis and the "Thesion" next to the temple of Hephaistos. There are also some unexpected locations so don't forget to check the schedule for screenings during your holiday. Athens' open-air cinema runs throughout the summer, from June to September.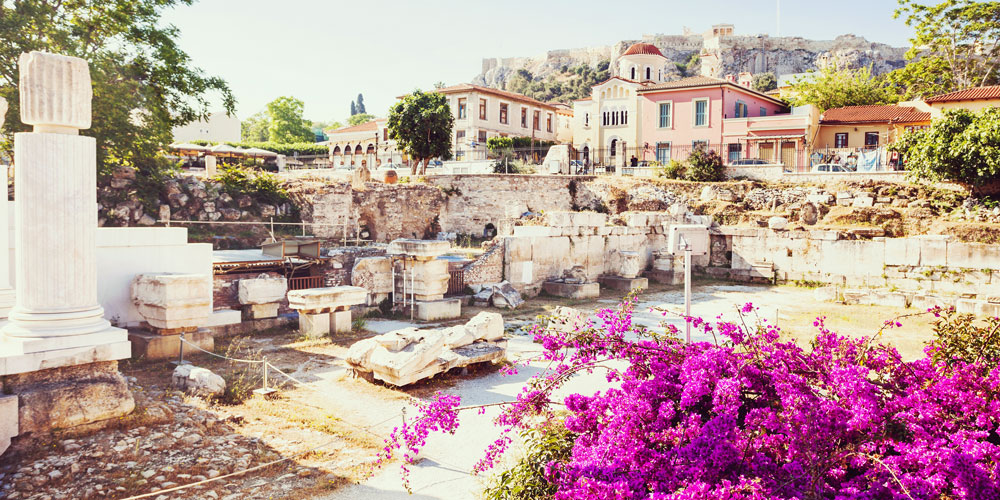 4/11

  The Weather

If you are looking for a sunshine escape, Athens is a great option for a family vacation. In summertime, the temperatures can be a little too hot. Visit in February for a comfortable winter break or bask in warm sunshine in May and October.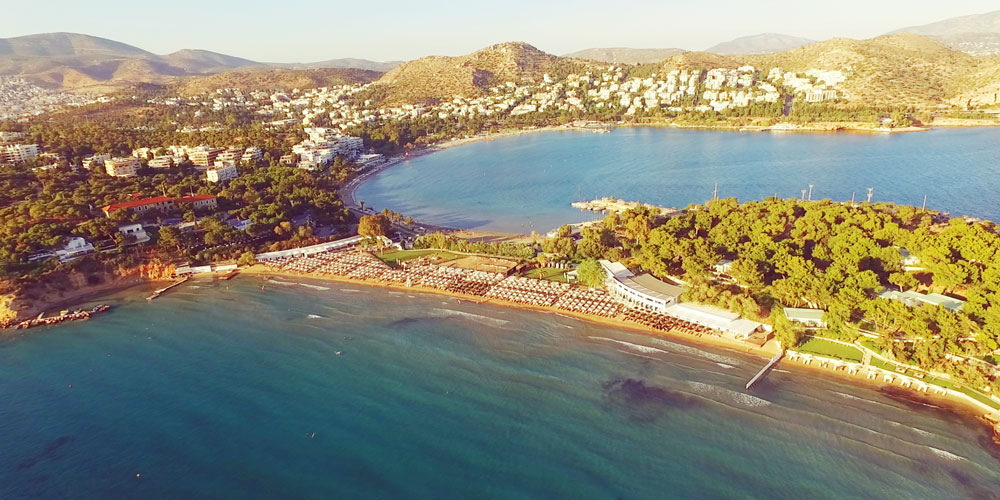 5/11

  The Beaches
Athens isn't just a destination for a city break; close by are some spectacular family-friendly beaches. Astir beach is popular with teens, who enjoy the busy vibe and the plentiful sunloungers, shops and cafes. Yabanaki beach has a playground and bouncy castle for younger kids as well as watersports and beach activities for the teens and tweens. If it's a water trampoline that will capture the kids' interest, pay a visit to Asteras Glyfadas, where there are plenty of family-friendly activities as well as three beach bars and restaurants.
Lake Vouliagmenis is also a great option for a day out, with a stunning lake and underwater thermal spring that offers a natural spa experience for swimmers. Nearby is the Temple of Poseidon in Sounion which is particularly stunning at sunset; end a memorable day at Vouliagmenis with a trip to Cape Sounio to visit, and don't forget to bring your camera.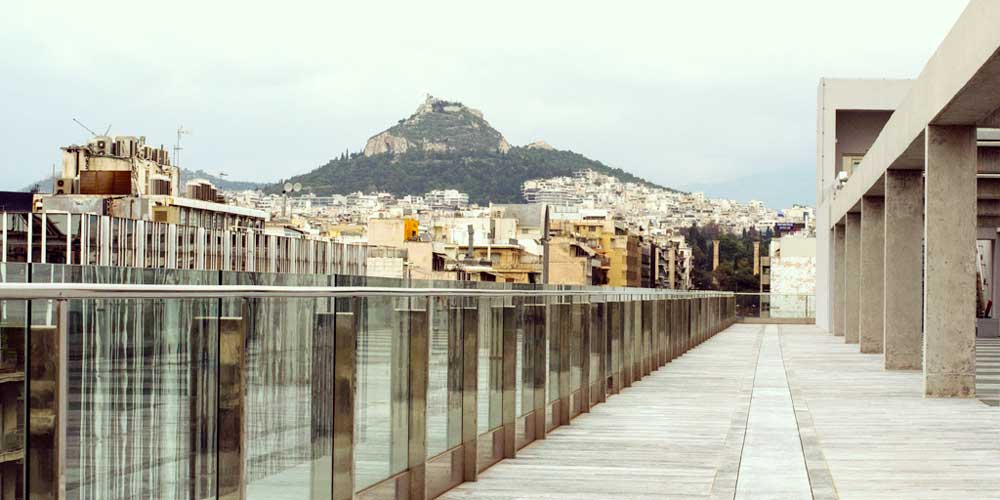 6/11  

The Educational Sites

For kids who want to look from the past to the future, the Athens Planetarium puts on digital shows as well as science and technology exhibitions. Young guests can explore scientific concepts such as how animated videos are made, and for families with younger children there are plenty of hands-on activities to keep little ones entertained! The National Museum of Contemporary Art is good for teens and adults who are interested in more offbeat artistic installations, with exhibits such as "glass and bone sculptures."

The Natural History Museum has things to interest older children, with the Gaia exhibit exploring how Earth has changed over millions of years and the GNHM exhibit offering hundreds of species of wildlife such as Greek turtles, spiny anteaters and an extensive collection of fascinating shells. For children aged 5-12, the Hellenic Cosmos cultural center offers a summer program with a different theme each year as well as a wide variety of activities for all interests and ages. There are even virtual reality exhibits that allow visitors to experience ancient cities that no longer exist!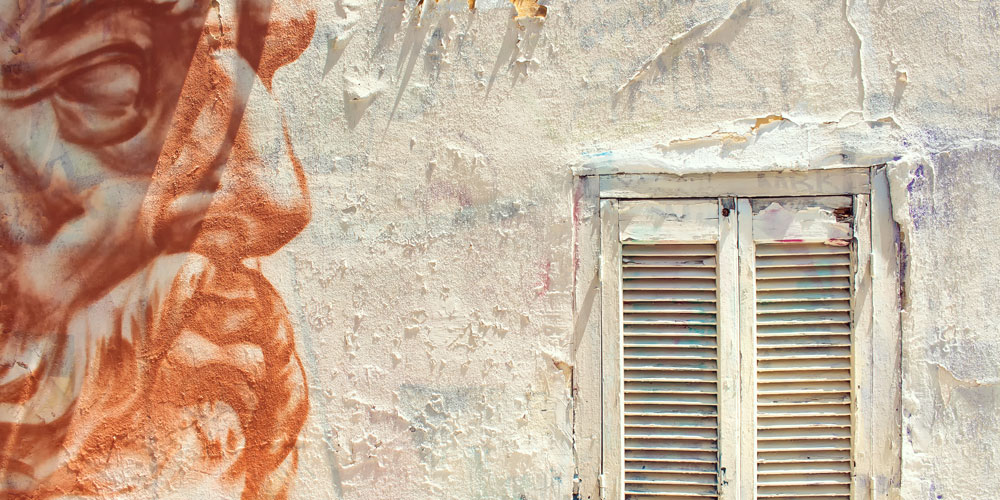 7/11

  Alternative Athens
Along with the historical monuments, open green spaces and child-friendly museums, there are plentiful other activities for families visiting Athens. Street art around the city has increased in popularity since the 90s and street art walking tours show visitors the best of the creations on its walls, with guides explaining how each piece relates to Athens both past and present. Combine this with an urban tour of Athens graffiti art; perfect for teenagers.
Younger kids can bring out their inner artist with a Greek mythology comics workshop, where they will get the chance to see a real comic artist creating a mythology comic and have a go at designing their own superheroes. For those more into sport than art, step back in time with an Olympic Games workshop held in the world's first modern Olympic stadium. Find out about how ancient athletes trained before competing in your own race to see if you can get the gold.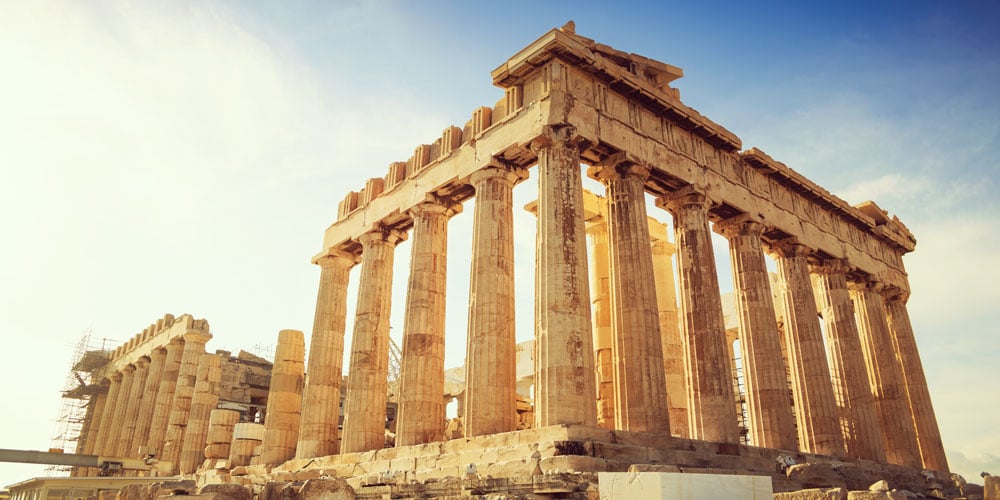 8/11

The Acropolis

We couldn't talk about Athens without mentioning its arguably most famous attractions. The Acropolis, an ancient city standing atop a flat rock in the heart of Athens, contains ruins and artefacts of remarkable historical interest. With items dating back to the Neolithic era and the statuesque Parthenon as the centerpiece, a visit to the Acropolis is a history lesson that no classroom can replicate.

Book a family guided tour to have a knowledgeable local tailor-make you an itinerary according to the ages and interests of your children, or wander at leisure finishing with a stop at the Acropolis Museum. At the museum there are plenty of activities for children of all ages. Spend as little or as much time as you like, with booklet-based activities available for a quick trail around the museum or backpacks filled with games and challenges that require family teamwork to solve.

After you have absorbed enough historical facts to last a lifetime, rent a family fun bike that seats up to eight people from the shop next to the Acropolis metro station.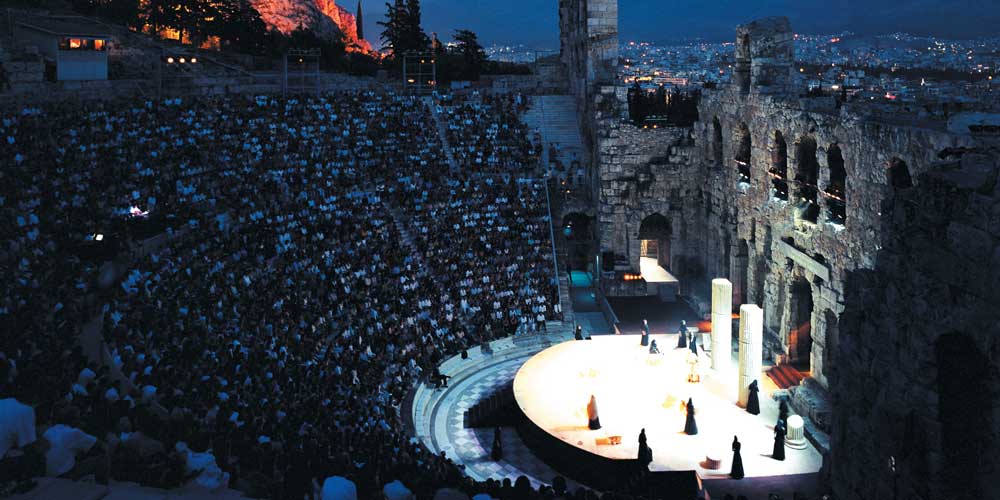 9/11

Music Festivals

Greece has seen a resurgence in music festivals in the last decade and is increasingly becoming a favorite with music fans from across Europe. This surge in events has been helped by a burgeoning electronic scene introducing new dance festivals, as well as more established concerts such as Rockwave and Ejekt continuing to attract established artists from around the world. Plisskën Festival has been a firm favorite of locals and vacationers since 2010, offering an eclectic mix of local and international artists with a genre-defying philosophy. For the ultimate in colorful music festival vibes, check out Colour Day Festival, where partygoers splash each other in a rainbow of colors to create a truly photogenic and lively event. Athens and Epidaurus Festival is an all-round festival great for music, theatre and dance.