Want to escape from the chill of winter with your family but don't know where you should go? From soaking up the rays in the Seychelles to a safari in South Africa, we have discovered the best winter vacation destinations across the world to help you warm up and decide.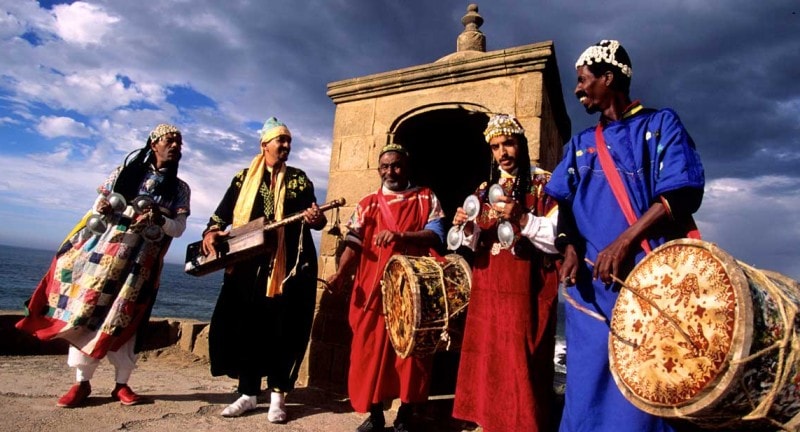 1/10 

Morocco

Why go? The Atlantic coast has warm winters (around 70°F) and long, sandy beaches. It's a good choice for families who also want a taste of the exotic. What better present for the kids than surfing lessons in Taghazout? Or how about staying at a traditional Berber camp? You'll be able to roll down sandy dunes all day and finish it off by sleeping under the stars of the Saharan Sky. 

Top tip: Children will love exploring local souks for crafts and leatherwork.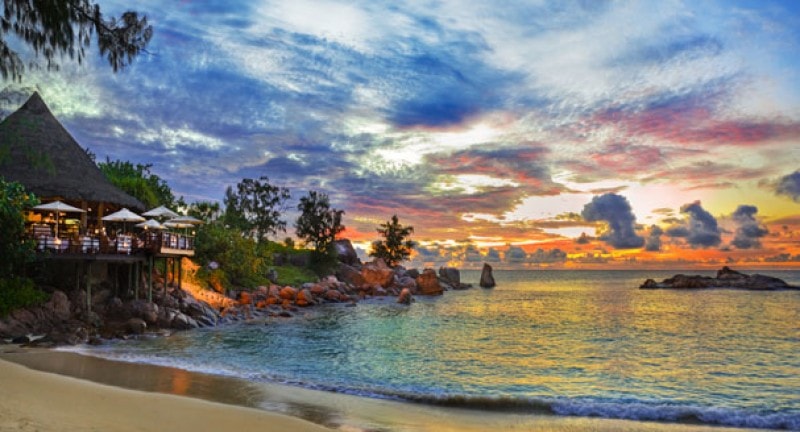 2/10

  Seychelles

Why go? With amazing beaches, reefs and jungle (including what's claimed to be the original Garden of Eden), it's a great winter sun destination for diving, snorkeling and just strolling. The average winter temperature is 82°F with six to seven hours of sunshine every day. What kids wouldn't want to open hang out with a giant tortoise?

Top tip: Praslin, Desroches and Mahé are the best islands for families.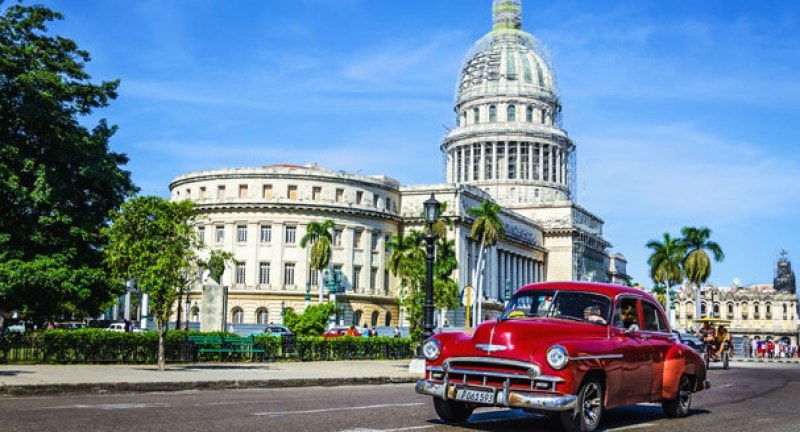 3/10 

Cuba

Why go? Winter temperatures in the Caribbean are reliably around 80°F and there's plenty of sunshine. Combine this with idyllic beaches and warm seas, and you can't go far wrong. Cuba has a fascinating culture and lots of comfortable resort hotels mixed with an old-world feel. Take the kids to dance classes and immerse yourselves into the rich culture that Cuba offers. It's even perfect for any aspiring mermaids for when you visit the lagoons and open caves!

Top tip: Pick an all-inclusive package to help with budgeting.

4/10

  Canary Islands

Why go? Winters here are akin to spending a summer in London. They are generally warm, with average temperatures around 80°F but with a chance of breezes and a little rain. There's a range of accommodations available, from good-value homes for rent to large hotels with kids' clubs. Let your inner adventurer come out and explore the wildlife that the Canary Islands have to offer. Everything from whale watching to wild life spotting at Oasis Park is in play. And if that isn't enough for you, then add on Timanfaya National Park. Marvel at what's left behind after more than 1oo volcanoes exploded at this site in the 1730s.

Top tip: Try to book a place that offers a heated pool; the sea will be chilly for swimming at this time of year.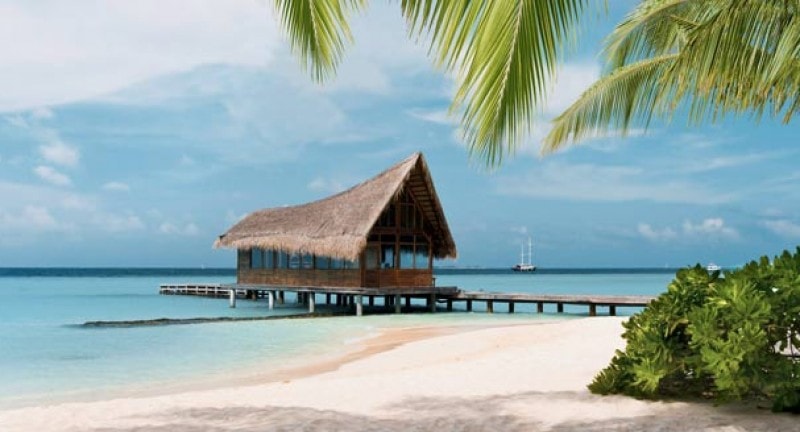 5/10 

Maldives

Why go? You like it baking hot (around 87°F) and you love water activities like diving and snorkeling. Oh, and ultimate luxury! The kids will absolutely love adventuring in the shallow lagoons with the myriad of rainbow colored fish. If they want to take it a step further why not try diving or snorkeling the coral islands of the Maldives and exploring what the underwater world has to offer! The island has many opportunities for families of all ages, including everything from glass bottom boat trips to surfing.

Top tip: Be prepared for short bouts of heavy rain and some humidity, but lots of winter sun!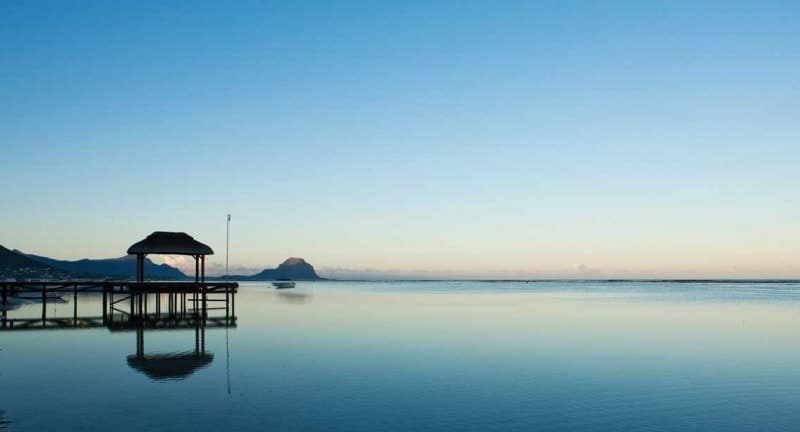 6/10 

Mauritius

Why go? This scenic island can be wet during the winter months but temperatures still hit 85°F and there are eight hours of sunshine a day. It's a melting pot of Asian, African and European cultures, plus there's a huge variety of activities that are suitable for families. Just ask the giant tortoise at the Crocodile and Giant Tortoise Park and Nature Reserve! Take the kids and explore Mauritius in ways they won't forget via hanging bridges and zip lines. It's a vacation no one will forget.

Top tip: The best beaches are in the north of the island.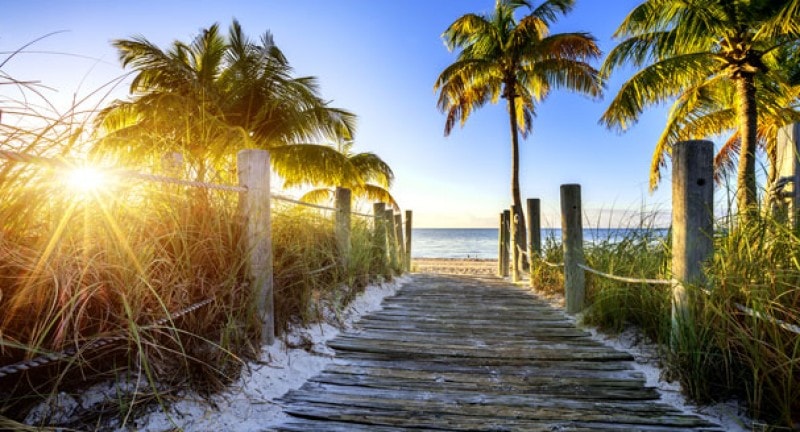 7/10

  Florida

Why go? Perfect families looking not to go too far and to stay in the US. Expect temperatures to be around 75°F, with up to eight hours of sun a day during the winter. Orlando is the big draw and offers families plenty in the way of outdoor activities (fishing, biking, golf) as well as vast theme parks. It's also perfect for any Harry Potter fans since the Wizarding World of Harry Potter is right around the corner. Spend Christmas at Hogwarts with your little witches and wizards!

Top tip: Book early – Florida is always popular during winter vacations.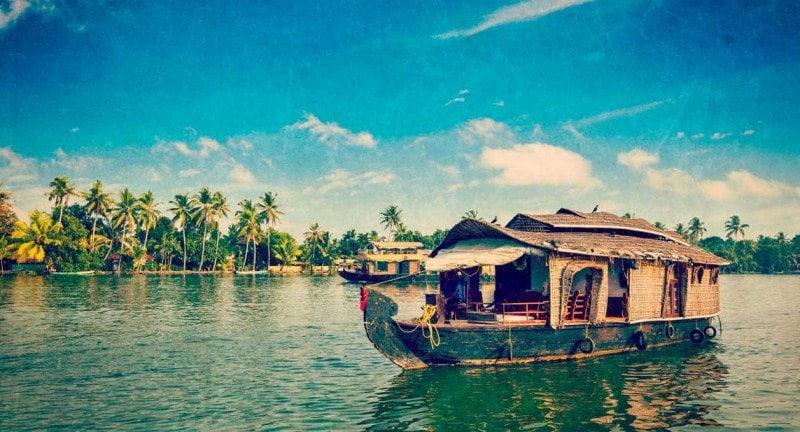 8/10

  Kerala

Why go? There is virtually no rain, temperatures hover around 85°F and there are 10 hours of sunshine a day – what more could you want from a winter holiday? This southern Indian location has a glorious coastline and good resort hotels. What better way to spend your winter vacation than bathing an elephant? It's an experience you and your kids will not want to miss! And why not stay in a tree house as well while you're there.

Top tip: Head to Mararikulam for beautiful sandy beaches.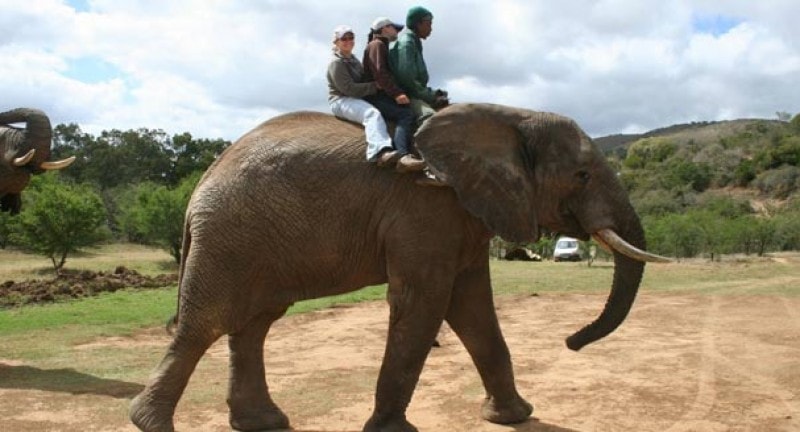 9/10

  South Africa

Why go? Temperatures average 78°F with up to 11 hours of sunshine a day – the ultimate vitamin D fix! South Africa is home to one of the longest arial cable trails, perfect for you and the older kids to take in the beautiful forested valleys with all the fun of zip lining! If it's adventure you want it's adventure you'll get with "Geckoing" down the Sabie River. Perfect for children above the age of 12, the little inflatable rafts are steered with special webbed gloves giving you an experience of a lifetime!

Top tip: Don't forget to explore the rich history and culture South Africa has to offer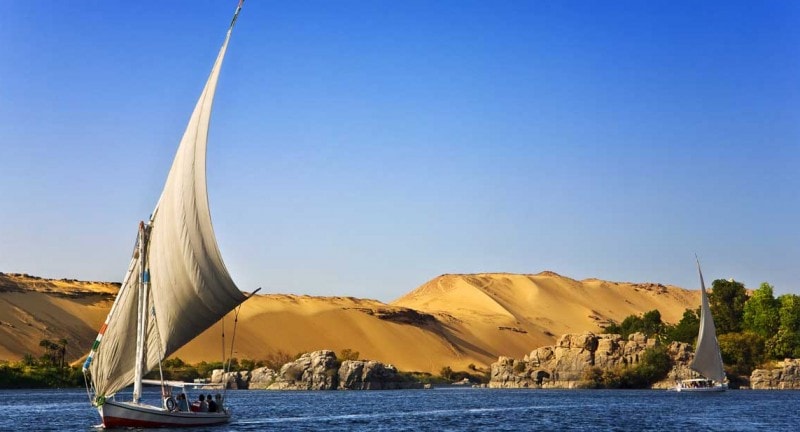 10/10 

Egypt

Why go? The dry heat (around 77°F) and cloudless skies make Egypt a popular winter sun destination. In Luxor you can expect up to 10 hours of sunshine a day. A tour to the Great Pyramids or the Valley of the Kings will bring school lessons alive. Kids and adults alike will love running and rolling down sand dunes and exploring the insides of pyramids to their hearts' desires. End the day with a trip down the Nile and meeting some baby camels. Can you imagine anything better?

Top tip: Choose well-paced, small-group tours that are specially designed for families.