Vacations You Didn't Think You Could Take Kids On
Did you think having kids meant kissing goodbye to the travel adventures you'd always dreamed of?
It doesn't have to be this way! Having little ones in tow can make travel much more exciting, and giving them the opportunity to experience the world firsthand can be the greatest adventure of all. It's time to say goodbye to two-week package vacations (at least for now) and embrace these intrepid trips you never knew you could have with kids.
Eco Vacations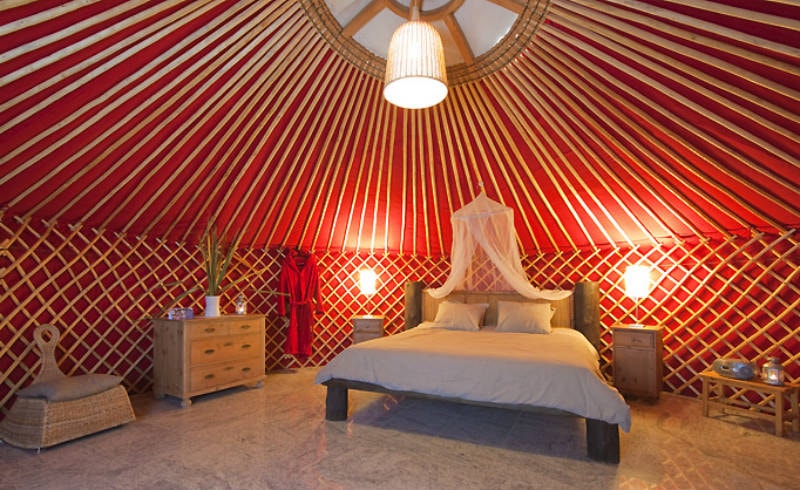 Eco vacations are among the quirkiest and most enjoyable types of trips, but parents are quick to rule them out based on misconceptions that eco holidays equal roughing it. But those misconceptions really couldn't be further from the truth – eco holidays offer the same commodities as any standard vacation, just in a more environmental friendly and suitable way.
There are some fantastic eco resorts to explore all over the world, but if you want to test the waters, Lanzarote Retreats is a great place to start – run by the Braddocks Family who have lived in Lanzarote for over 20 years. The concept of Lanzarote Retreats came from the desire to offer eco-friendly homes in Arreita, a rural village in the North of the Canary Islands. There are 16 ecological properties on site including; cottages, yurts and luxury accommodation, each using solar panels and wind turbines to make the most of the Canarian weather. The site also offers solar heated pools, chill out areas and a kids area. Although accommodation is self catering,  you can order breakfast hampers and fresh cooked meals to be delivered to your accommodation – perfect for chill out days.
Find out more: lanzaroteretreats.com
Safari Vacations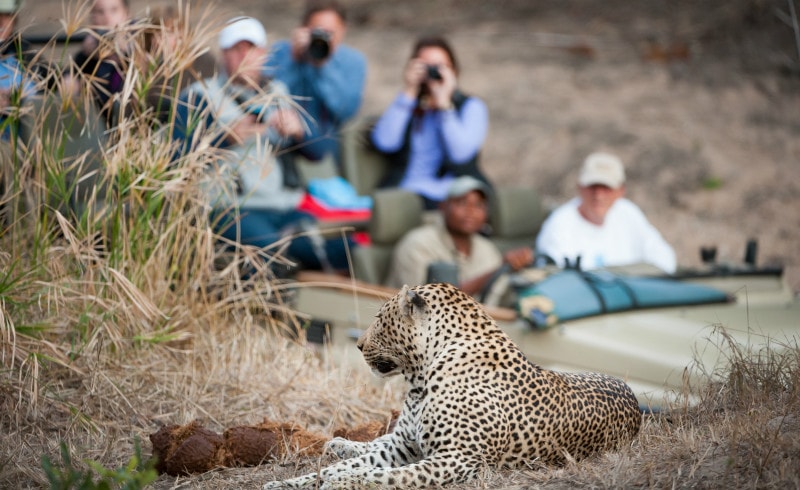 The safari debate is never ending, and ultimately the decision to take your family on a safari vacation is down to you. Many say safaris aren't suitable for little ones, with long wobbly drives, the urgency to remain calm around wild animals and the importance of having a strong bladder. And while that may ring true to some degree, there are so many popular safari destinations that offer plenty of opportunities for families with younger children to completely enjoy a safari vacation.
The key to a safari vacation is research, especially as some safari lodges have strict age limits and occasionally won't accept children under 7 and sometimes even under 11. Before booking a lodge, the things to look out for are the activities they offer children, whether they offer animal watching or any campfire activities. One of our favorite lodges (malaria free) is Ant's Nest in South Africa, great for all ages, fitted with luxury suites, a massive garden for the kids to run wild and a heated swimming pool – although don't be surprised if you see a rhino wandering around. But best of all they offer riding safaris, with horses to suit everyone even your little ones who can be led around the grounds in ponies.
Find out more: waterberg.net/ants-nest
Sailing Vacations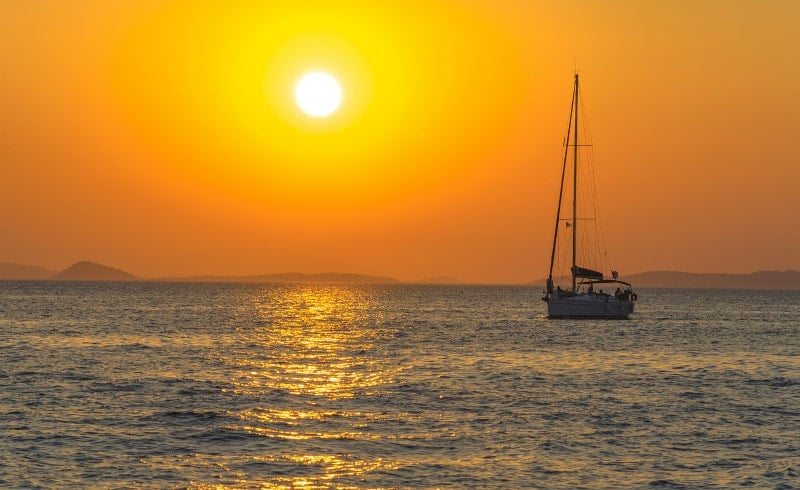 A family sailing vacation guarantees for one great adventure your children will remember for years to come. Kids will love the yacht carefree lifestyle and will be kept thoroughly entertained by the weather, steering and endless new destinations. So leave all your troubles at the dock and sail away on an epic journey.
Neilson holidays offer wonderful one-two week flotilla vacations in Greece. Flotilla vacations are becoming increasingly popular, with the degree of freedom to sail independently and take as many dips as you'd like in the sparkling seas. Each destination has a specific itinerary and route, but the packages will all include; yacht charter, boat support, flight, transfers, first tank diesel and water, grocery pack, marine insurance and more. While it would be nice for everybody to be able to take part, two members of your party over 18 will have to have specific qualifications and several days' experience in charge of a yacht.
However, if the idea of a sailing vacation has hit that travel sweet spot, but you haven't got any qualifications, you can always start with a sailing course, again offered by Neilson's, which will enable a family to take a boat with a dedicated instructor. Teenagers from the age of 13 are welcome to join their parents.
Find out more: neilson.co.uk/sailing/flotilla-holidays
Volunteering Vacations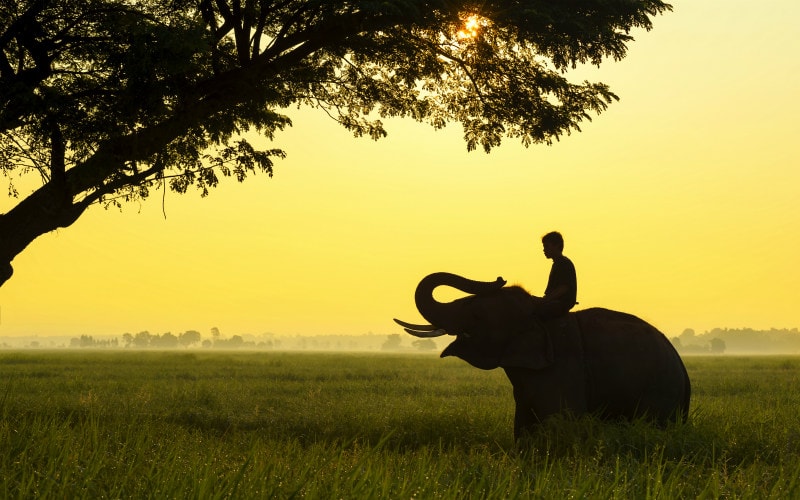 Volunteering abroad is one of the most rewarding experience a family can have together, yet it's not instinctively thought of among other vacation types. But volunteering isn't just for gap year students or singletons, it really is open to anyone wanting to lend a hand. Volunteering vacations aren't just educational and grounding they're also immensely fun, especially if you're willing to get stuck in.
There's an array of companies offering volunteering holiday but Hands Up Holiday is a luxury family travel company that specialize in offering unique eco vacations all over the world with short-term volunteering which can include working with local communities and animals. However, if you know exactly what your looking for Hands Up Holiday will kindly look after your needs and prepare an itinerary to match your needs.
Find out more: handsupholidays.com
Backpacking Vacations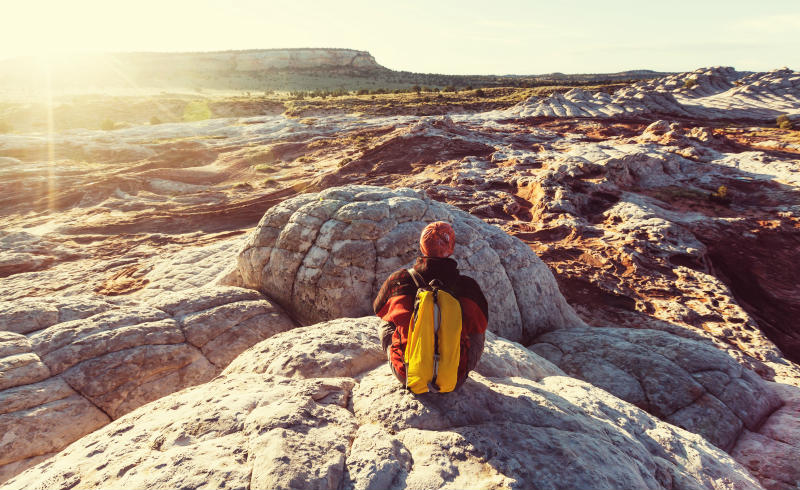 From hiking to camping trips, going on vacation with your kids and a backpack can be done. Backpacking vacations are a great opportunity for your little ones to see the world in a non-traditional way. It's becoming a more popular way to travel with families taking their kids on the road for a whole year, staying at family-friendly backpacker hostels. If you're looking for a cheap vacation, then backpacking is definitely be for you.