The Ultimate Family Vacation Bucket List
4/15

 St. Lucia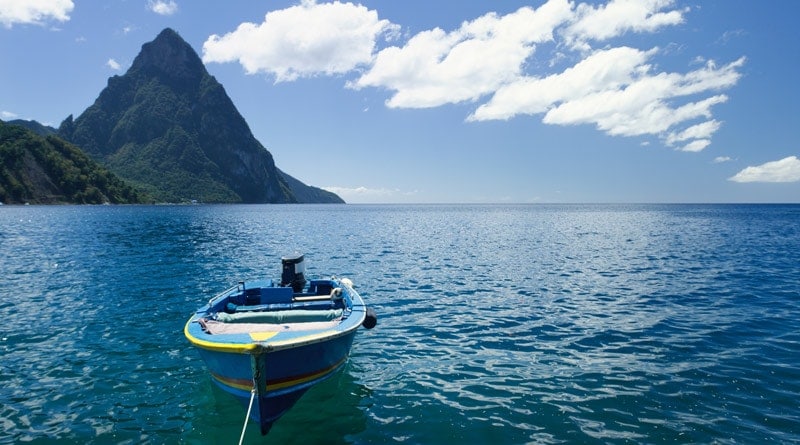 Why go?
St. Lucia is actually two islands in one – the beautiful Rodney Bay in the north which has plenty of modern luxuries, and Soufrière in the south, nestled amid old plantations, secret beaches and the formidable Pitons mountains. The islands are famous for golden sands, great diving and luscious rainforest canopies. Temperatures soar in St. Lucia in August, whereas December to April is a great time to go. It's not as luscious or green as the wet season, but the weather is dry and beautiful and you'll find plenty of birds and iguanas in the forest. St. Lucia's beautiful beaches, swanky resorts and alluring forests have long been popular with honeymooners, but it is still relatively undiscovered as a spot for families. However, as well as the laid-back relaxing vibe you'd expect from the Caribbean, the island abounds with activities, both in and out of the water, making it a great choice for travelers with kids.
Don't Miss
The magic of St. Lucia is best found in its rain forests and natural habitats. Coconuts are part of the life blood of the island and its people, and cocoa, nutmeg, cinnamon and other spices grow locally. The sugar mills that were once the island's main crop are now in decline, and bright bananas trees have taken their place. The Tet Paul nature trail is a fabulous way to get up close to St. Lucia's rich natural habitat. Kids will love spotting dreadlock flowers, money tails and other fantastical local flora. Marigot Bay boasts the longest stretch of mangroves on the island, where kids can spend hours hunting for sea horses, turtles and jelly fish. Zip line through the rainforest to see St Lucia from Tarzan's perspective, explore the eccentric fishing village of Anse La Raye, try snub (a combination of snorkelling and diving), and of course, lie back on golden sands. Labrellotte Bay is perfect for families, as it's nicely sheltered with calm, shallow waters, perfect for little swimmers. A vacation in St. Lucia is synonymous with luxury, and if that's what you're after, you can't go far wrong with the Marigot Bay Resort & Marina by Capella. The thing that sets Capella apart from other resorts is its personal assistant service. Nothing says welcome to the Caribbean like being greeted at the airport by your family's own personal assistant, offering cold towels, drinks and tropical snacks. Your personal assistant will contact you in advance of your stay, to find out what's important to you and what you want from your family holiday. You'll then find relevant information in your room, as well as your favorite snacks. Each afternoon cool beer, or ice-tea for the little ones, will be delivered to your room.
Best For
Families looking for pristine quiet beaches, crystal clear waters and personalized pampering.