Sponsored Content
Welcome to Club Med Québec. It's the all-new mountain ski resort in Canada which includes everything families love best about all inclusive Club Med winter vacations, and so much more.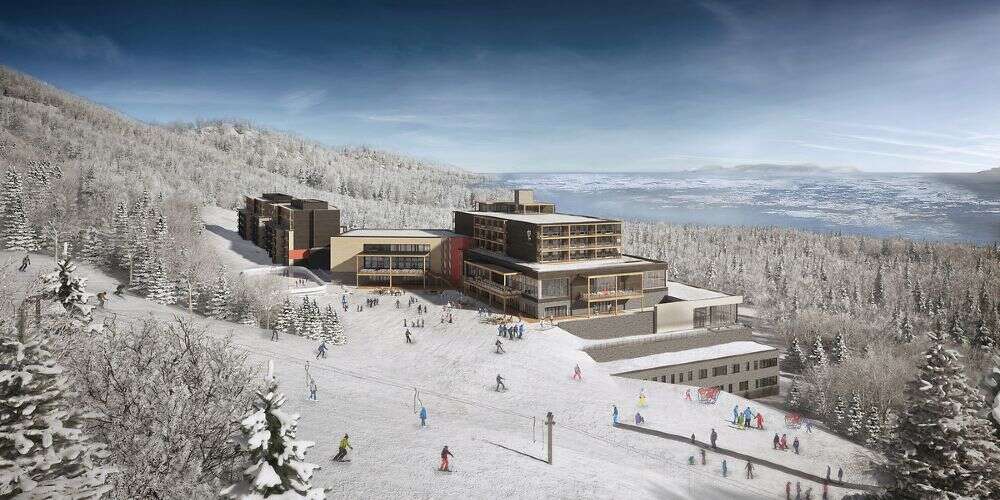 Ready for a family ski vacation? Club Med knows exactly how you feel. And remarkable new Club Med Québec on Le Massif de Charlevoix is now ready for you. Not only does it have a unique location, there's almost nothing families want in a ski vacation that isn't included here this winter. Take a look.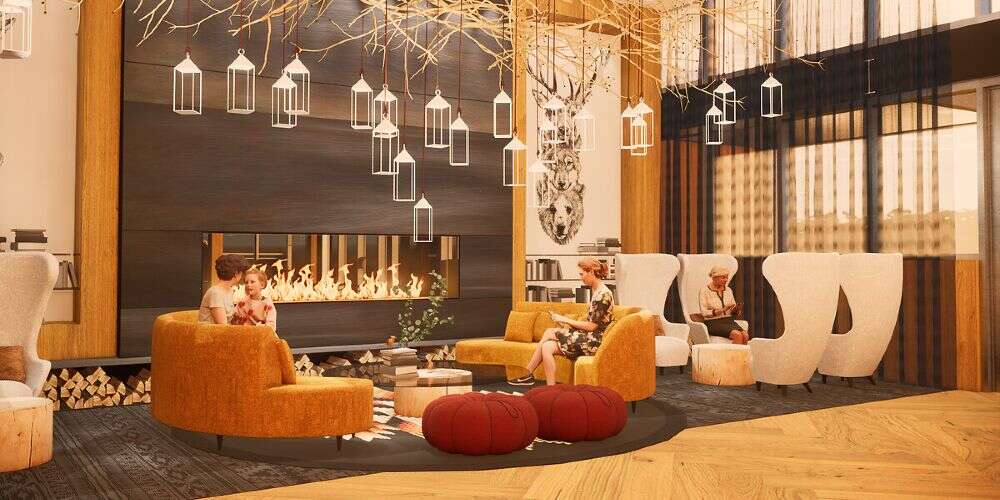 Family-friendly reasons to ski Club Med Québec this winter
There's a long list of reasons why an all-inclusive family ski vacation at Club Med Québec is the one to choose this winter. Here's a hint of what's included.
Ski and snowboard passes, plus classes for every skill level. Kids' ski lessons start from age four.
Childcare for younger guests at Mini Club Med (4-11 years) and Club Med Passworld (12-17 years). Dreaming of some carefree grown up skiing this winter? It's yours.
The heated resort pool is an astounding 23m long and comes with St. Lawrence River views on the side. Kids have their own splash pool.
Ski and soothe is very much Club Med Québec's mood. So you can look forward to an outdoor jacuzzi and hammam. Plus, the à la carte Club Med Spa by Sothys offers massages, facials and an outdoor hot and cold plunge pool inspired by Nordic spas.
La Laiterie is just one of several resort restaurants and in the evening it's family style. Only with a cute Québecoise twist: fondue and raclette you make yourself, at the table. Expect fabulous local cheese and charcuterie along with a warm, laid back atmosphere.
Activity programs designed just for families are fresh and new every week. They're packed with fun stuff to do for kids of all ages – and parents too.
Extraordinary Club Med experiences are also included in all-inclusive vacations. So plan to try everything from circus classes and ice skating to snowshoeing, Nordic walking, yoga and meditation.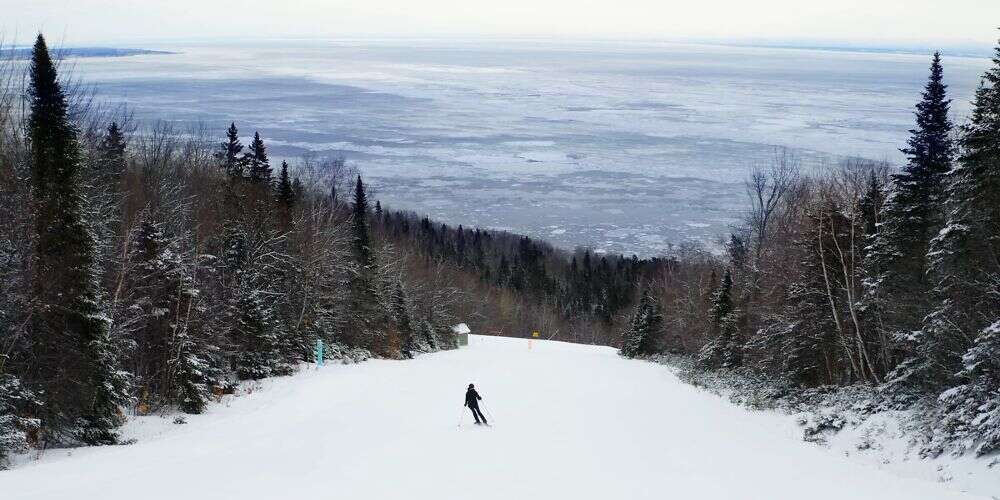 Le Massif de Charlevoix, a magical setting for winter vacations
Hard to believe somewhere like Le Massif de Charlevoix exists just an hour's drive from the heart of Québec City. It's a magnificently untamed landscape of mountains and forests run through by the mighty St. Lawrence River. And Club Med Québec is its only waterfront ski resort: testimony to eco-responsible, sympathetic and thoughtful design.
Le Massif has some of the best skiing east of the Rockies. It's also blessed with sure snow, over 21 feet of it at the peak of the season. And adventure is a regional signature in this part of Québec. So when you're not on the slopes, you can be snowmobiling or dog sledding, ice fishing or even ice canoeing. And look forward to extraordinary local food and drink too, made the absolute best of at Club Med Québec's restaurants and bars.
Vieux-Québec is close to a fairy tale in winter, so you can add that type of snowy magic into your ski vacation too – it's an easy drive from the resort.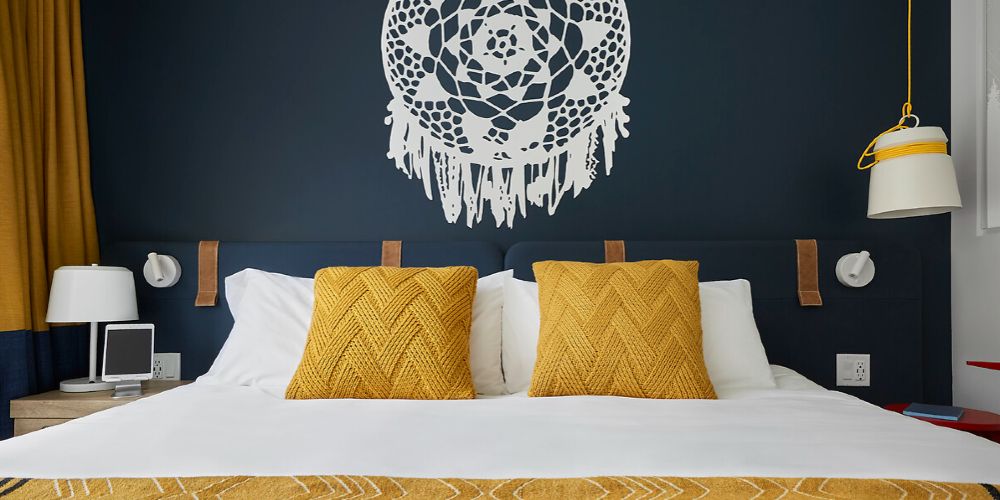 Cocoon in luxury after a day on the slopes
Club Med Québec has a spectacular location. The only waterfront ski resort in Le Massif de Charlevoix, it looks out over the St. Lawrence River. And the surroundings are vast forests of snow draped pines. But what's really remarkable is how Club Med has designed an interior to complement all this natural splendor.
Step inside and you're immediately cocooned in warmth and comfort. The lounge areas even have roaring log fires. And all rooms and suites have been designed to reflect the great outdoors and Québec's heritage. Think luxury blended with extreme coziness. Close your eyes and imagine where you want to sleep after a day's skiing, you're probably picturing exactly what Club Med has created for you.
Superior Rooms in whites, blues and golds reflect the color scheme nature gifts to Québec every winter.
Blond wood floors, high ceilings and a rich palette bring a sense of history to Deluxe Rooms.
Exclusive Collection Suites sit at the top of the resort, command outstanding views and comfort you with a clever contemporary take on luxurious natural materials like wool, leather and wood.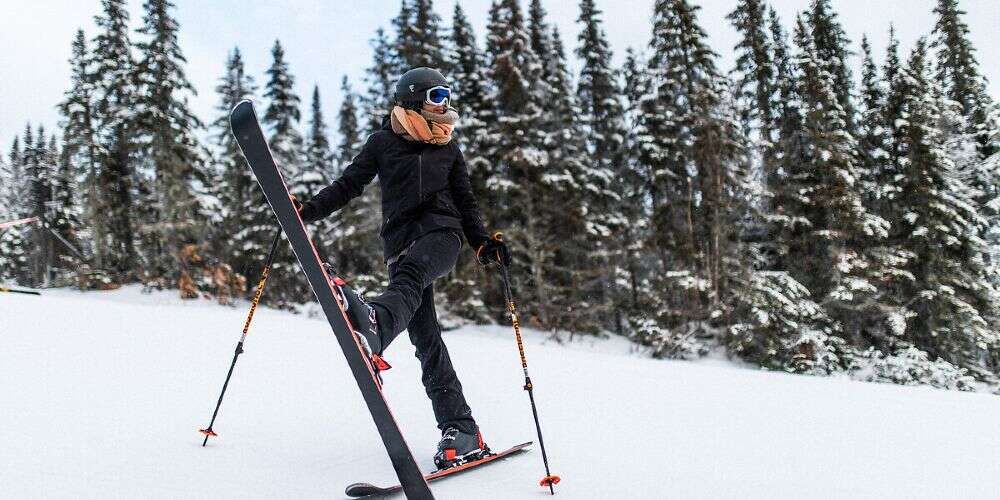 Club Med Québec Ski Workshops – new this winter
Ski Workshops are another 'only at Club Med Québec' new addition this winter. They're included in all-inclusive family vacations and carefully created for skiers from age 11 onwards.
Making the most of Le Massif de Charlevoix stunning natural environment, the workshops are divided into two categories: Workshops Discovery and Workshops Skills Courses.
The 'Discovery' Workshops aim to reconnect you with nature through themed experiences like Glide into the Forest and The Zen Rider.
The 'Skills' Workshops will focus on more practical aspects of skiing, developing technique and tackling a range of different terrains.
And just to make your vacation even more relaxed, everything from ski classes and passes to Ski Workshops can be organized online when you book. Busy parents rejoice, it really is that easy at Club Med Québec this winter.
Club Med Québec Information
When does the resort open
Booking is now open.
Where is the resort
Le Massif de Charlevoix, north east of Québec City on the St. Lawrence River
How to get there
Quebec Airport is 1 hour, 30 minutes from resort.
Montreal Airport is 3 hours, 45 minutes.
Excited to go skiing? Take a look at Club Med Québec and see the range of all-inclusive family vacations and special ski break deals this winter.